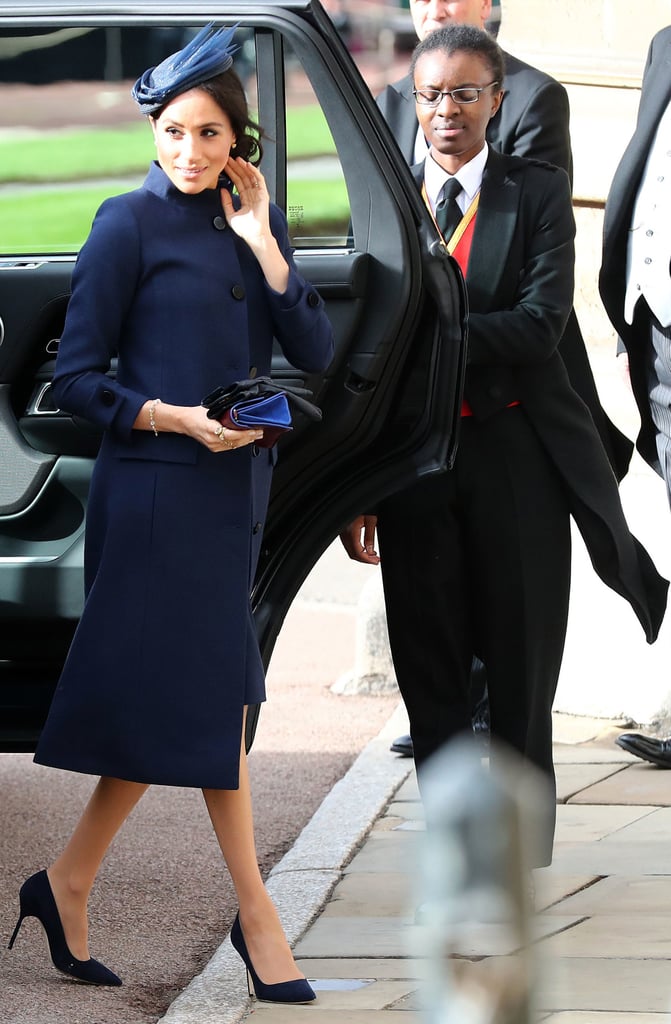 Meghan Markle's Royal Wedding Guest Outfit Was, of Course, Simply Perfect

As much as we were looking forward to seeing Princess Eugenie's regal wedding gown, we would be lying if we said we weren't excited to see what Meghan Markle would be wearing to her first royal wedding . . . as a guest. And, well, she didn't disappoint. But then, does she ever?
For the event, the Duchess of Sussex chose what can only be described as the perfect wedding guest outfit. She wore a navy dress and coat by Givenchy, which she paired with matching Manolo Blahnik heels. Accessorized with a bespoke hat by Noel Stewart and delicate jewelry, it looked incredibly chic and elegant, no matter which angle she showed it from. Ahead, get another glimpse of Meghan's stunning outfit.
Source: Read Full Article