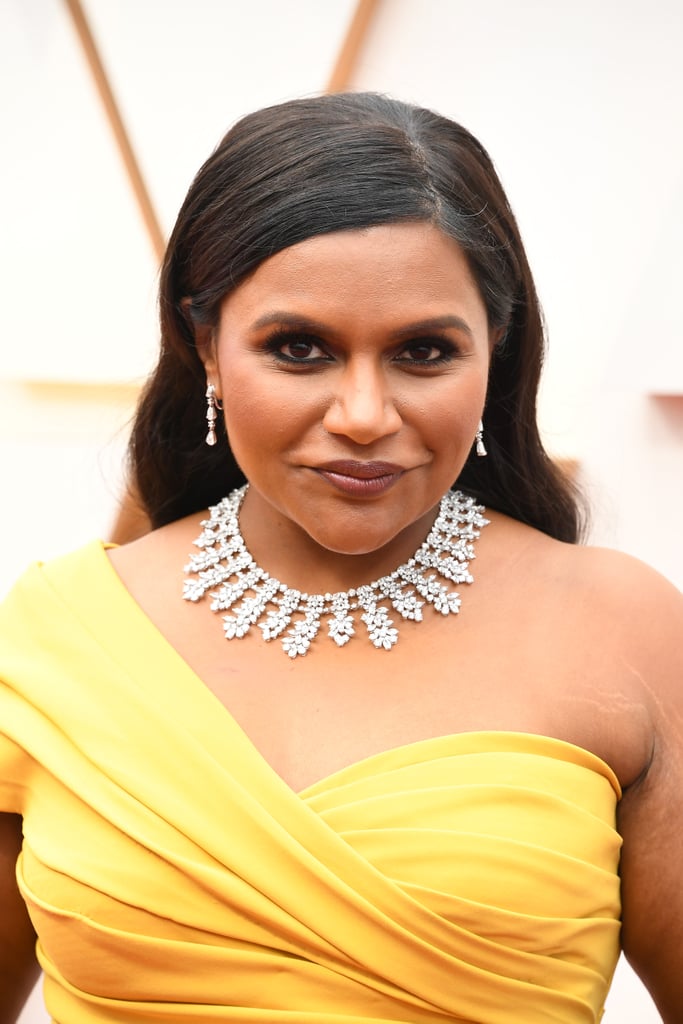 Mindy Kaling's Dazzling Diamond Oscars Necklace Came With Its Own Security Guard

If you saw Mindy Kaling being followed around by a security guard eyeing her necklace at the 2020 Oscars, don't be alarmed. He's protecting those Chopard diamonds at all costs. Mindy wore an eye-catching piece featuring 78.46-carats of marquise-cut diamonds and 46.33-carats of round-shaped diamonds set in 18k white gold, plus earrings with 4.23-carats of pear-shaped diamonds and .31-carats of diamonds set in 18k white gold from the designer's Haute Joaillerie Collection. But that's not all — she also wore a ring with a 1.23-carat diamond and 5.12-carats of round-shaped diamonds set in 18k white gold. Whew, it's no wonder her look came with some extra safety precautions!
A massive necklace worth lots of money worn by a famous actress at a red carpet event with extensive protection? Where have I heard this story before? Oh, yeah, in Mindy's movie Oceans 8, the one where she conspired to steal said jewelry with an all-female heist crew. In fact, Mindy told Variety her necklace is "identical" to the one she stole in the film, and she paired the necklace with a bold yellow Dolce & Gabbana gown, which looked stunning with the sparkling diamonds. Get a closer look at all her jewelry ahead.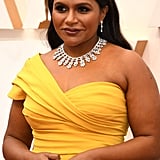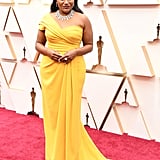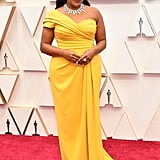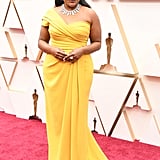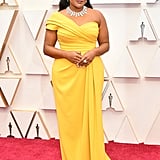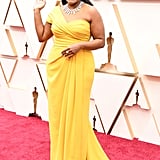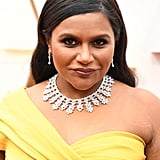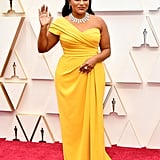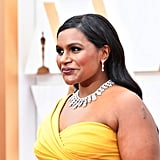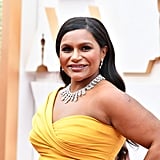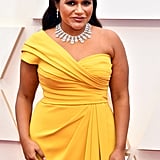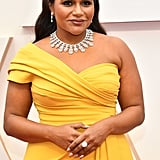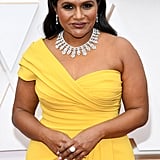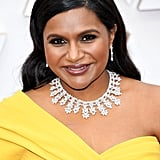 Source: Read Full Article