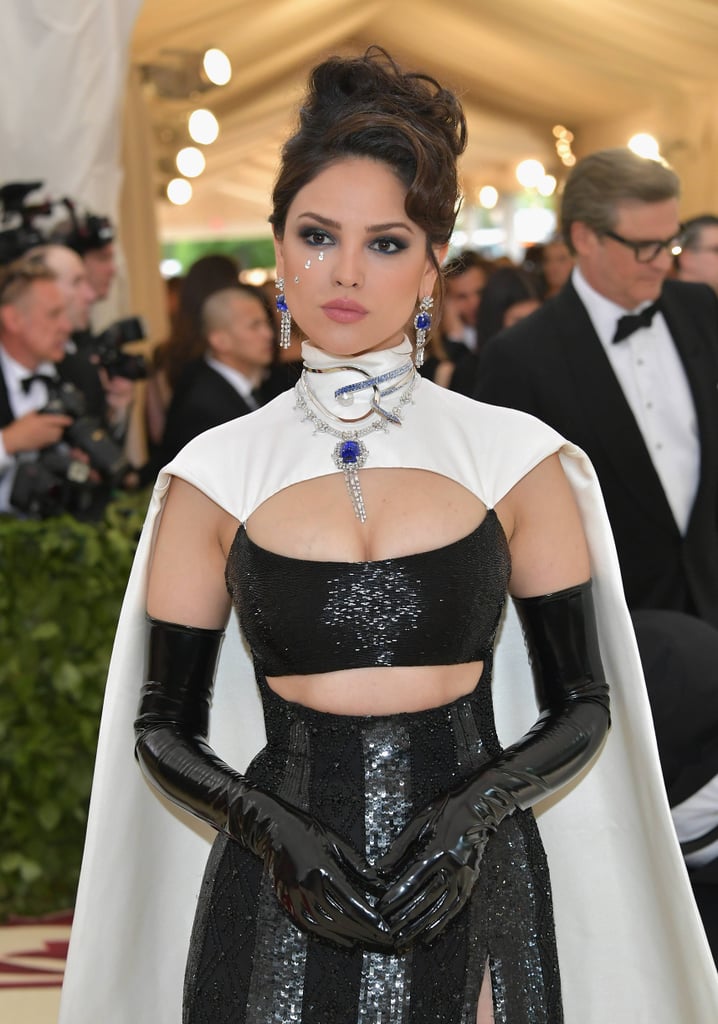 Your Oscars Crush, Eiza González, Has Graced the Met Gala in a Sexy Nun's Habit

Eiza González checked all the boxes as she attended the Met Gala on Monday night in New York City. She donned her "Sunday's best" and kept with the theme of this year's Metropolitan Museum of Art's Costume Institute gala and looked fierce while doing so!
The theme of the biggest night in fashion was "Heavenly Bodies: Fashion and the Catholic Imagination," inspired by the museum's newest exhibit, curated by Andrew Bolton. With religious inspiration and Catholic symbols in high supply at the gala, Eiza went for a more obvious religious nod: the nun.
OK, the Baby Driver actress doesn't look like any nun we've seen at church or at a Catholic high school, but she is giving off major nun-like vibes. Her Prabal Gurung ensemble showed off two sides — the pure and the sexy — and we love both parts. She went sexy with the black, tight-fitting gown and gloves while her white cap resembles that of a traditional nun. To add to her already sleek look, she donned gorgeous blue jewels. Plus, if you look closely, you'll see a trail of shimmering tears on her face . . . symbolic? Who knows, but we love her entire look!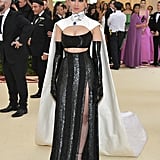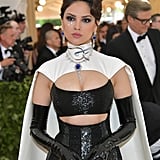 Source: Read Full Article