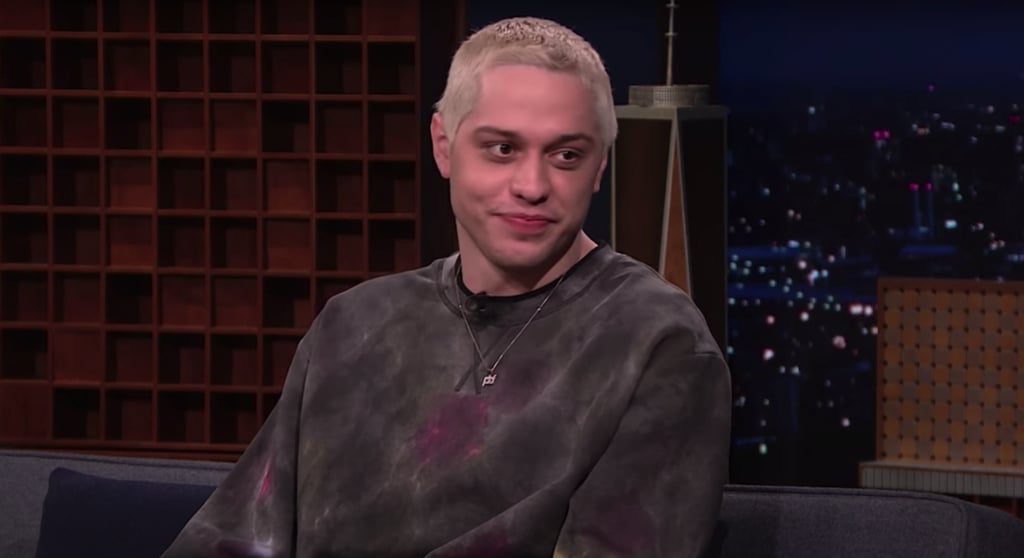 Phoebe Dynevor and Pete Davidson Are Already Wearing Matching Initial Necklaces

You guys, Pete Davidson and Phoebe Dynevor are pretty much the cutest couple of the moment with their new accessories. Pete subtly confirmed the dating rumors in the most adorable way. During a Zoom Q&A with students at Marquette University on April 11, Pete was asked about his celebrity crush to which he replied, "I'm with my celebrity crush." Now, it seems like the couple has taken their romance one step further by wearing matching monogrammed necklaces on separate occasions.
During his appearance on The Tonight Show Starring Jimmy Fallon to promote The Suicide Squad, fans were quick to notice that Pete was wearing a silver necklace that was a monogram combining the letters "P" and "D." Sure, this could represent his own name, but he also shares the exact same initials as Phoebe, who was seen wearing the exact same necklace during a YouTube Q&A, as seen on E! Keep reading to see the video of Pete wearing the necklace ahead.
Source: Read Full Article