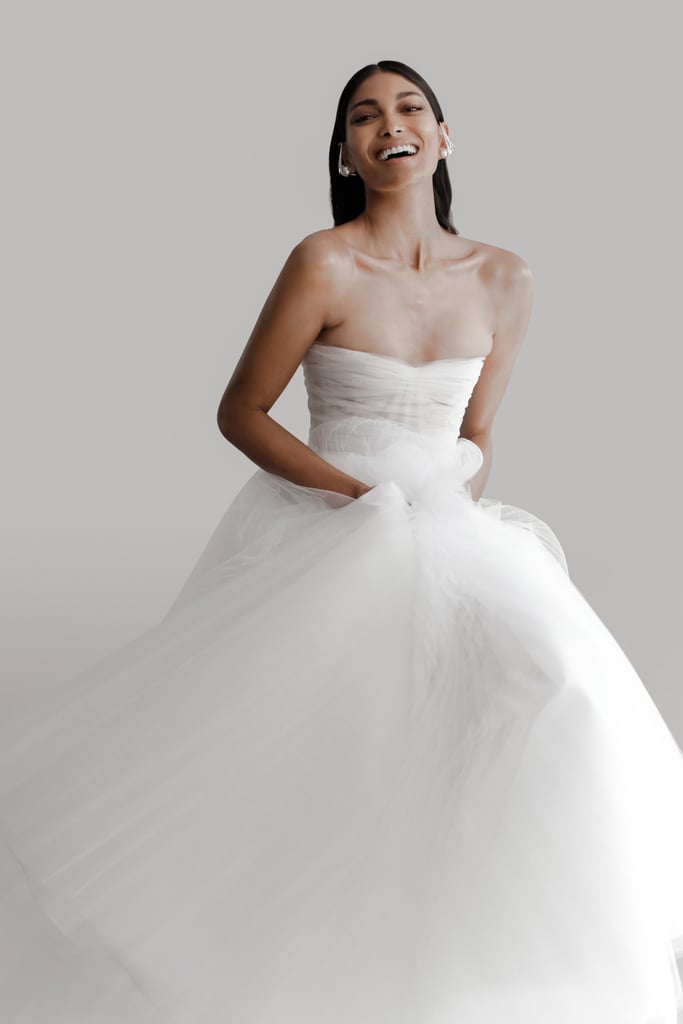 Prabal Gurung Launched a Bridal Collection That'll Make Anyone Feel Like Royalty

Listen up, brides — Prabal Gurung has officially entered the bridal market. The designer has announced a 12-piece collection for spring 2022, called "A Love Letter." Since Gurung wanted to keep sustainability top of mind, all of the gorgeous bridal pieces are made in New York City to help reduce carbon footprint.
"New York is my home and has been my home for a long time. I always felt this immense responsibility to give back to the city," Gurung told WWD. "The city is a colorful bowl of salad of eight million impossible dreamers. I also wanted to be sure that this collection that was done with so much care was inspired by New York and my love for individuals. It's my responsibility to be sure that I contribute to the industry. There is magic to made in New York. Made with love in New York. What more can I say?"
The retail price for the inclusive collection ranges from $2,895 to $10,000 and comes in a variety of sizes. Keep reading to take a look at the whole collection ahead.
Source: Read Full Article