When you think of the most iconic landmarks across the globe, what comes to mind first? I always think big: The Taj Mahal, Big Ben, and the Eiffel Tower. But while my brain wanders, data released by digital media company, Storyblocks, reveals the most popular landmarks in the world that creatives are searching for online right now. Creatives — photographers, writers, bloggers, and more — are a great group of people to keep us in the know on which destinations are the trendiest.
Most of the time when people plan their trips, they center it around the famous landmarks they'd like to see. No one goes to Chicago for the first time without visiting the silver Bean, and a trip to San Francisco wouldn't be complete without a picture near the Golden Gate Bridge. (Hopefully it's not too foggy and you can snap some epic photos for the 'Gram!)
Data released by Storyblocks, a media site that offers stock photo, video, and audio assets for affordable prices, reveals the top 50 landmarks that creatives are searching for online, and the list will make you want to go on an another adventure. Some of the landmarks are a given, but others are more unexpected.
What are the top 10 landmarks that creatives search for online?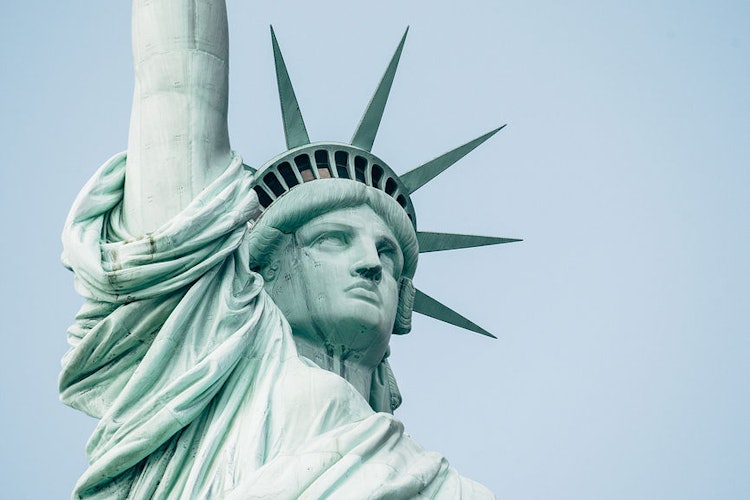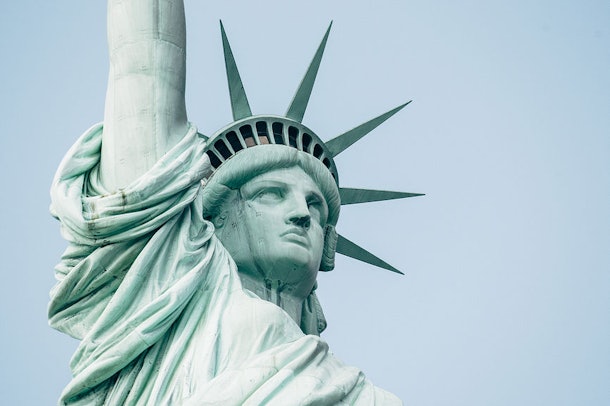 It should come as no surprise that the Statue of Liberty ended up topping the list. The statue, which is almost synonymous with New York City, is an inspiring beacon that attracts around 3.5 million people every year, according to CNN. Two other NYC staples made the top 10 as well: Times Square fell just behind the Statue of Liberty at No. 2, while Central Park landed the fourth spot.
Two other U.S. destinations that made the top 10 list include: The Golden Gate Bridge (No. 7) and Yellowstone National Park (No. 9). European icons the Eiffel Tower and Big Ben landed at Nos. 3 and 5, respectively. The eighth and tenth spots went to two buzz-worthy destinations: the Taj Mahal and Mecca.
What other landmarks ended up on the list?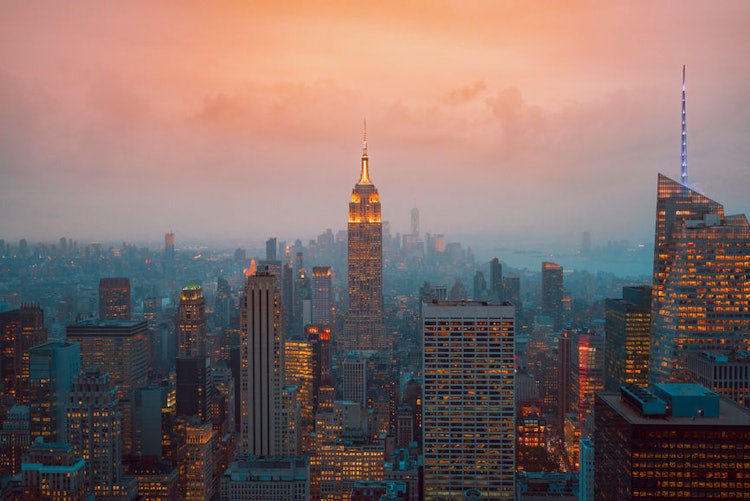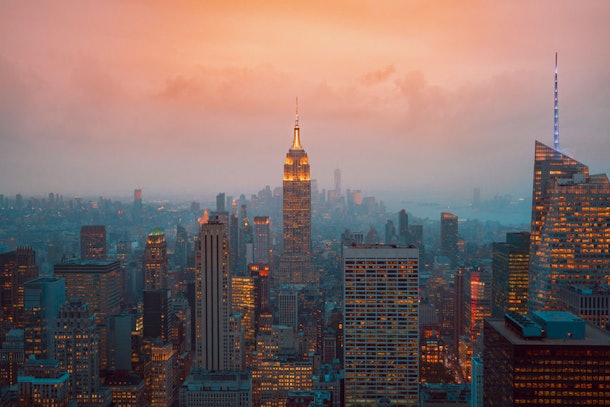 Two more NYC landmarks fell just outside the top 10, with the Brooklyn Bridge and Empire State Building ranking at Nos. 11 and 12, respectively. The U.S.-based icons on the list ranged from government buildings — including the Pentagon, the Washington Monument, Capitol Hill, and the White House — to hotspots like the Hollywood Sign.
For destinations outside the U.S., creatives search for a wide array of locations. Skyscrapers like Burj Khalifa in Dubai, Tokyo Tower, and CN Tower in Toronto appeared next to historic icons including Stonehenge, the Great Wall of China, Machu Picchu, Acropolis, and the Colosseum. Other landmarks included picturesque structures like the London Eye, the Sydney Opera House, and Moulin Rouge. There are also a number of religious and government landmarks that made the list, including Buckingham Palace in London, the Kremlin in Moscow, Alhambra in Granada, Spain, Angkor Wat in Cambodia, Christ the Redeemer in Rio de Janeiro, and the Wailing Wall in Jerusalem.
Rounding out the list were some of the world's most beautiful natural wonders. Mount Everest placed at No. 18, and was closely followed by Death Valley at No. 20. Other notable natural landmarks include: Monument Valley, Mount Fuji, Mount Kilimanjaro, Victoria Falls, and Blue Lagoon.
Why should you go to these destinations?
All of these destinations have earned a stamp of approval from creatives, including people who concentrate on visual-first content, like photographers and bloggers. That means that you can be sure to capture a plethora of Instagrammable shots to fill up your feed on your vacay. These iconic landmarks are picturesque on their own, and are just screaming to have their pictures taken in front of, too.
You can view Storyblocks' curated collection of videos at these landmarks, and they also put together a fun video to showcase all of the beautiful locations. I'm definitely adding all of these to my bucket list, like right now.
Source: Read Full Article