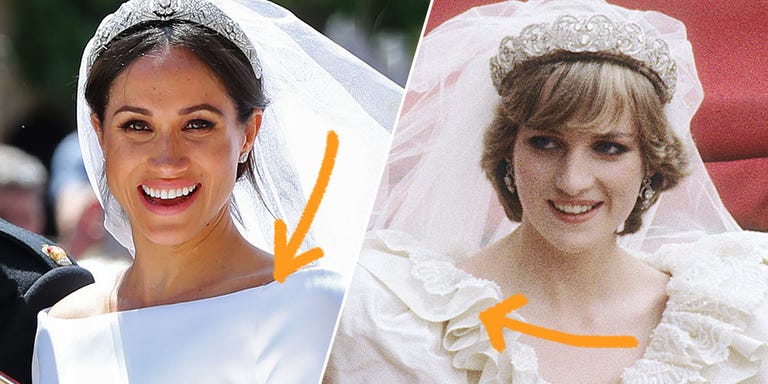 Prince Harry just married Meghan Markle on Saturday in a widely-anticipated – and heavily attended – wedding at Windsor Castle, but it was the Givenchy gown that was arguably the most show-stopping aspect of the ceremony. It was truly a timeless, stunning dress, but it was a far cry from the style of Princess Diana's dress when she married Prince Charles in 1981.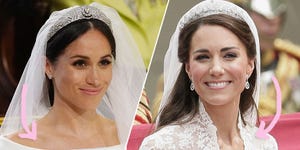 While Meghan's dress was a boatneck with long sleeves, Princess Diana's dress had a neckline that dipped lower and featured romantic ruffles.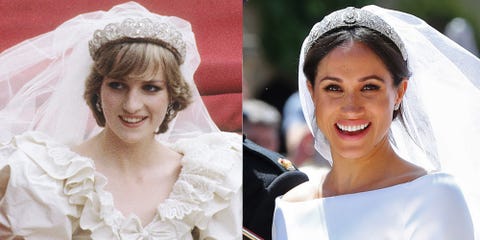 Diana's silk taffeta dress also had larger sleeves (it was the '80s after all) and was designed by Elizabeth and David Emanuel, while Meghan's Givenchy number had a more fitted waist with a flared skirt and train.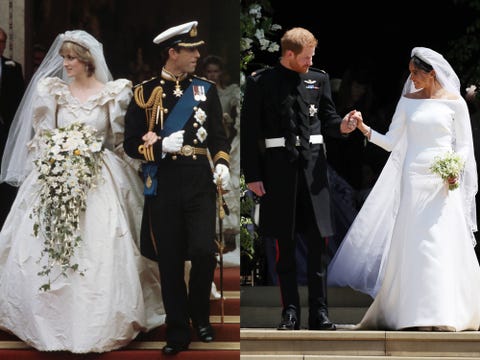 Meghan's extremely long veil was also the center of attention with its lace details toward the end, and although Diana's was shorter in the front, she kept her veil long in the back so it dramatically flowed behind her. However, both brides kept their sheer veils in place with a sparkly tiara.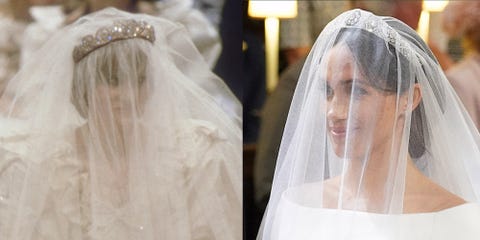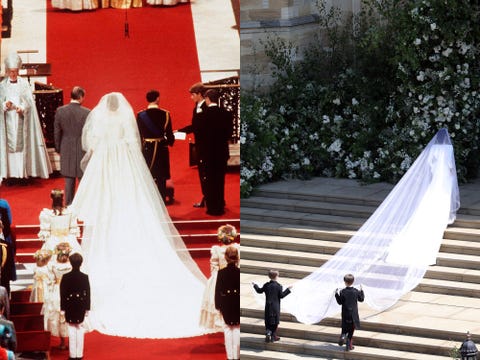 Meghan's was definitely more minimal, but made just as much of an impact as Diana's taffeta creation, and now all I can think about is that I'm sure they would have loved each other. I really don't have anything else to say other than weddings are so beautiful, y'all. *Cries forever*
Follow Lauren on Instagram.
Source: Read Full Article