2018 is shaping up to be an amazing year for Hollywood. We just saw a few incredible films pick up lots of awards at the Oscars, the big summer blockbusters will be hitting the movie theaters in just a few weeks, and it seems like Netflix keeps dropping awesome new shows to binge watch on the weekends (or, you know, during the week while you're avoiding a few responsibilities).
It seems like there are some big stars on the rise who will be sweeping up all the accolades during the next awards season. At the same time, it feels like we're entering a new era in Hollywood—some of the stars who we thought would always be on the A-list have simply faded out. Well, that's the way things go in any industry, really—some people have staying power, and some people don't. Some people are able to change and grow as their careers progress, while others drop out of the spotlight.
So, which up and coming stars should you be keeping an eye on? And who is stepping out of the spotlight? Here are 10 celebs in their 20s who are headed for greatness—and 10 who might be dropped by Hollywood.
20

Headed for Greatness: Billie Lourd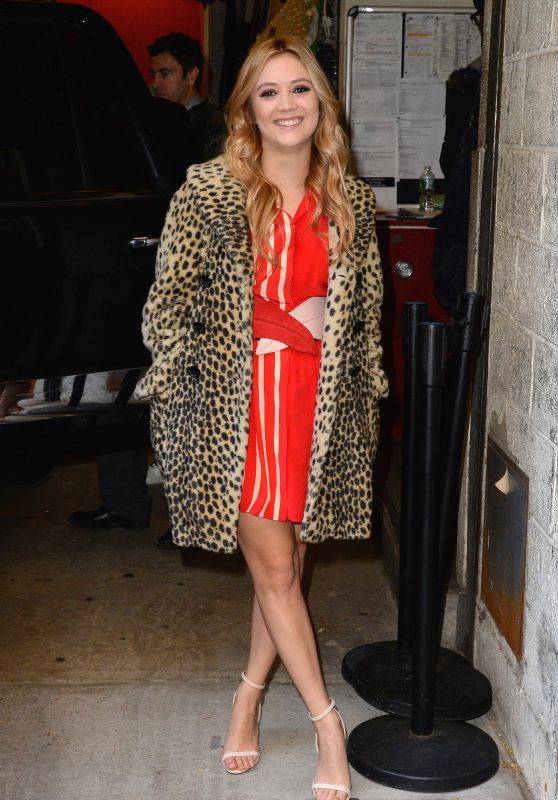 Life has not been easy for Billie Lourd over the past couple years. Her mother, Carrie Fisher, passed away at the end of 2016, leaving every single Star Wars fan with a broken heart and a tears in their eyes. She also lost her grandmother in the same year, and had to handle it all while in the spotlight. We can't imagine how difficult this must have been for her, but she managed every moment with grace.
Although 2017 was a challenging year for Billie, following the loss of her mother and grandmother, she worked hard and continued taking on new acting projects.
In 2015 and 2016, she made her television debut in the series, Scream Queens—her character, Chanel #3, wears ear muffs, and according to USA Today, Billie made this costume choice as a homage to her mom's iconic hairstyle in Star Wars. In 2017, she also appeared in American Horror Story, playing two different characters, Winter Anderson and Linda Kasabian. According to The Hollywood Reporter, her performance caught the attention of many critics and fans alike, and she's clearly got some acting chops when it comes to the horror genre. Keep an eye out for her this year!
19

Might Be Forgotten: Bella Thorne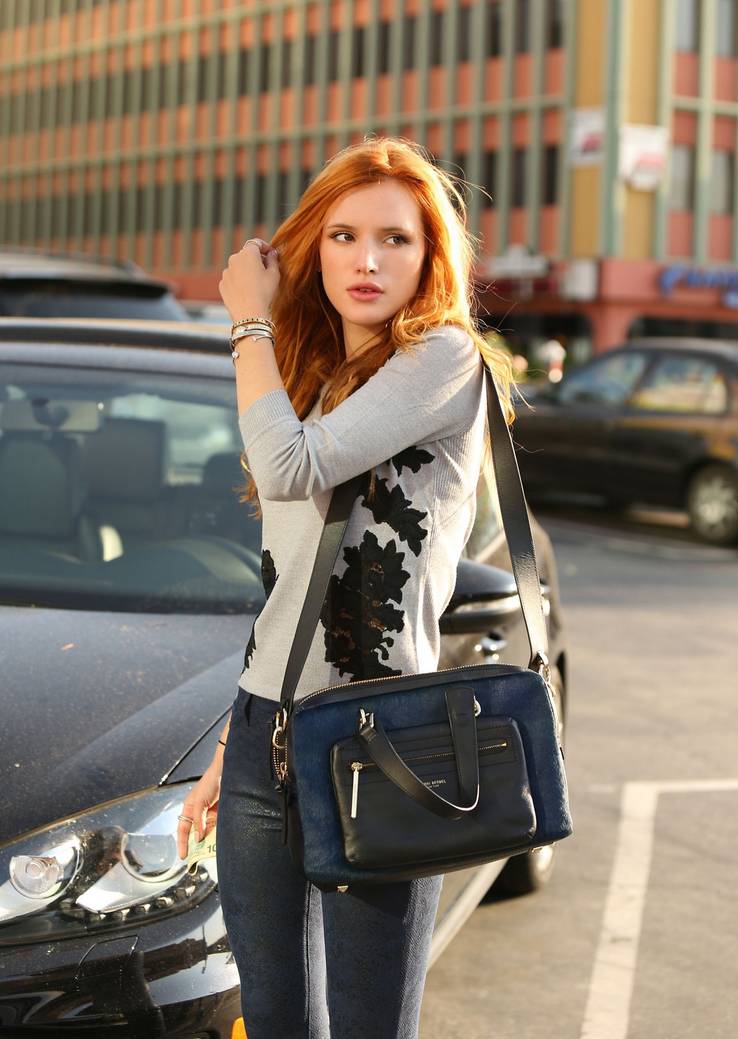 Sure, you might still be hearing her name everywhere, but it's probably not for the right reasons—Bella Thorne always seems to be in the tabloids because of her antics around Hollywood and her dramatic relationships with other celebs. According to J14, Bella got her start in acting on the series, My Own Worst Enemy, and then went on to appear in the fourth season of Big Love. After that, she gained recognition for her role as CeCe Jones on the Disney Channel series, Shake It Up, where she appeared alongside Zendaya. Unfortunately, she became one of those Disney Channel stars who didn't seem to know what to do with herself when the series ended.
Bella seems to be getting tons of negative attention these days, partially because of her social media presence.
She frequently posts inappropriate photos with offensive captions on Instagram, and according to Tubefilter, she spends a lot of time hanging out with YouTube stars who have equally tarnished reputations, like Logan Paul and Tana Mongeau. However, Tubefilter also reported that she is getting paid $65,000 per post as an influencer, so maybe this is all just a strategic transition from actress to highly paid Instagram star.
18

Headed for Greatness: Katherine Langford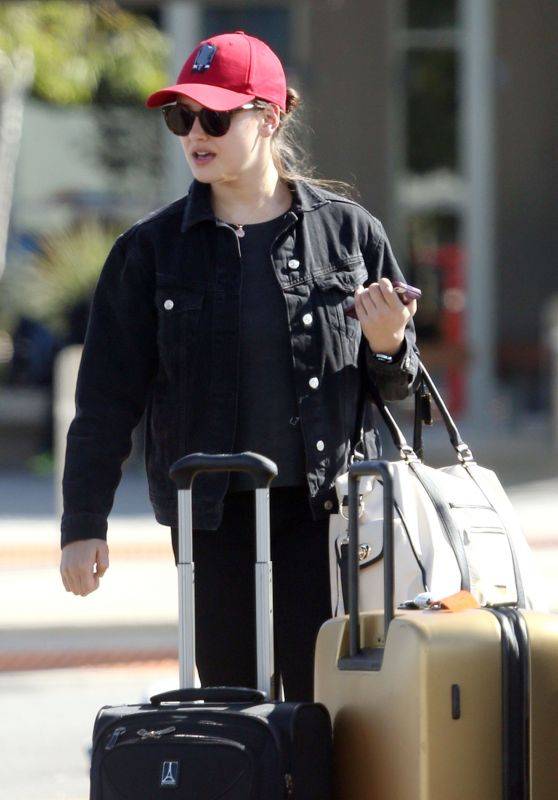 We can't believe that Katherine Langford was once denied from every single acting school that she applied to! Yup, it's true, according to The Sydney Morning Herald, Katherine was determined to become an actress after she graduated high school, so she began applying to tons of acting schools in her native Australia. At first, every single one rejected her because she was too young and did not have enough experience! Entertainment Weekly reported that eventually, she was accepted to an acting school in Perth, and from there, her talent was finally recognized.
In 2017, Katherine got her big break when she played Hannah Baker in the Netflix series, 13 Reasons Why. According to PopSugar, Katherine had to do her audition over Skype since she was in Australia, and after finding out that she had gotten the role, she only had ten days to get her visa because she was not legally allowed to work in the United States without it! The series got a great response, and since then, she has appeared in two feature films, The Misguided and Simon vs. the Homo Sapiens Agenda. We can't wait to see what she'll do next—we'll definitely be watching out for her next project.
17

Might Be Forgotten: Kylie Jenner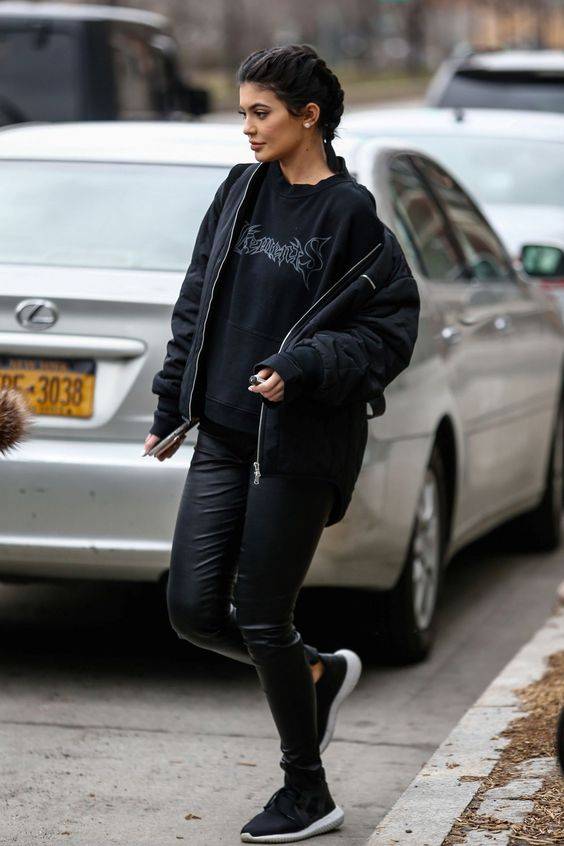 The idea that Kylie Jenner might fade from the spotlight one day seems absurd, but take a second to consider all of the changes going on in her life. As you all know, she recently gave birth to her first child, a daughter named Stormi. According to People magazine, Kylie kept things very hush-hush during her pregnancy—someone did leak a rumor to the press back in September 2017 that she might be expecting, but other than that, everyone in Kylie's circle remained tight-lipped. And Kylie herself decided that for the first time in her life, she wanted to keep her personal business totally quiet.
A few days after Stormi was born, Kylie revealed that she had, in fact, been pregnant and that she had just welcomed her daughter to the world. She explained on Twitter that she wanted to keep her pregnancy totally private and that she felt empowered by this experience. Since then, she has been spending a lot more time focusing on her child and family. Could this be the end of Kylie's social media and reality TV reign? Only time will tell, but it definitely seems like she is scaling back on her time in public.
16

Headed for Greatness: Pia Mia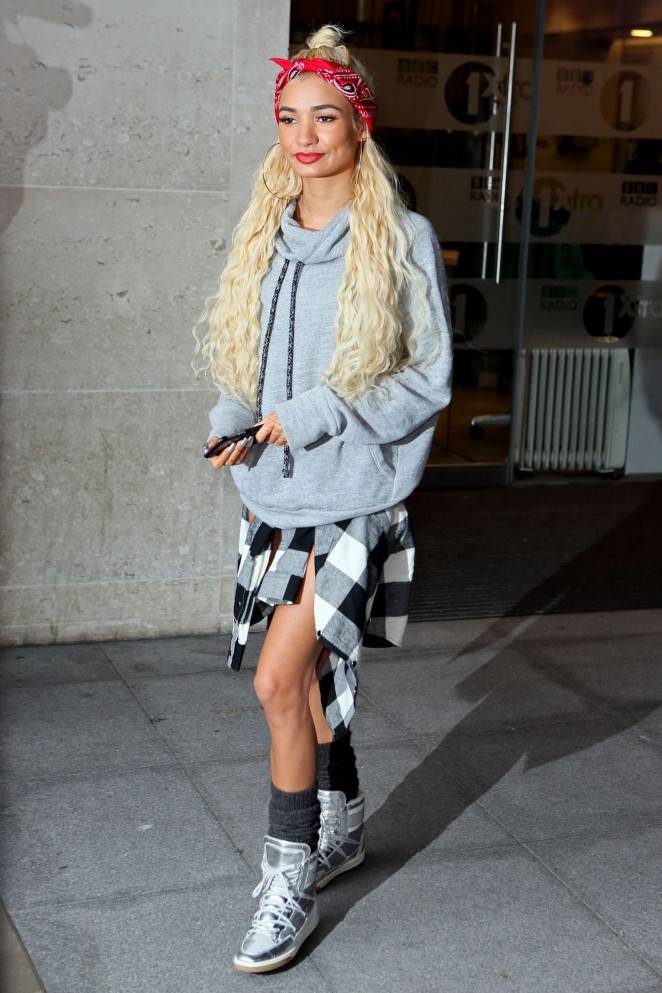 YouTube has given us so many great artists—today, it's a platform where anyone with talent can actually be discovered, even if they don't have previous connections to the music industry. That's how Pia Mia got her start. According to Elle magazine, Pia was just posting videos of herself singing on YouTube, and she never believed that she would get famous from it—in fact, she said that she was a super shy kid who barely spoke! But now, Pia—well, Princess Pia Mia to her fans—is capturing everyone's attention, and the shy girl who never spoke up is singing her heart out for everyone to hear.
At this point, she has collaborated with major artists like Tyga, Chance the Rapper, G Eazy, Jeremih, and will.i.am. And according to Elle magazine, she has also spent a lot of time hanging out with Kylie Jenner over the past couple years.
It's clear that at this point, she has all the connections you could ever need to make it in the music industry, but at the end of the day, she's a self-made woman. In December 2017, she released her second EP, The Gift 2—now, we just want to hear the album!
15

Might Be Forgotten: Sophie Turner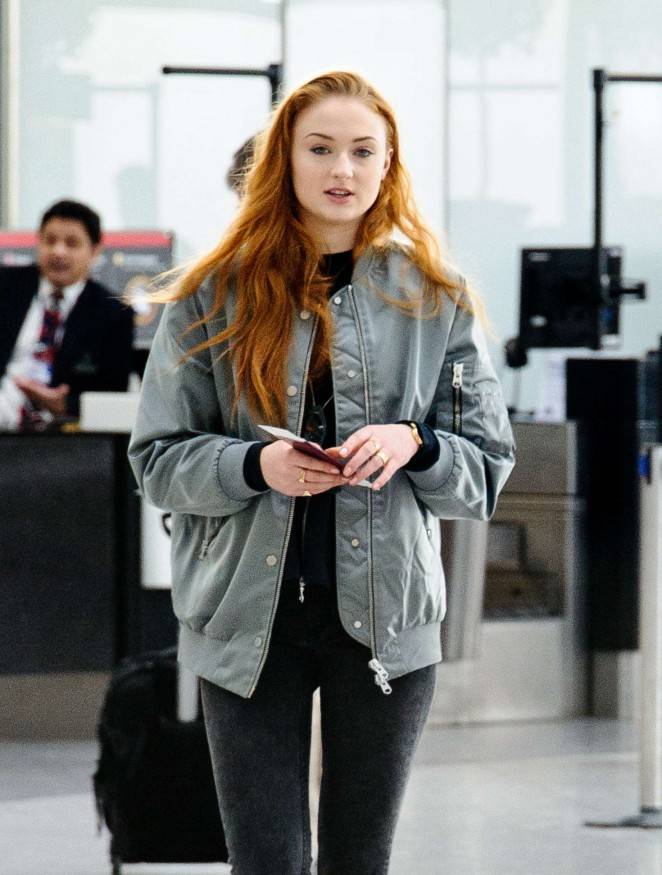 Okay, we know that even mentioning the end of Game of Thrones is enough to upset the entire fanbase, so we'll try not to dwell on it for too long—but the sad fact is that yes, one of the most popular TV shows of all time is ending in 2019. But don't worry, you still get one last epic season with all of your favorite characters, and the series finale will probably one of the most dramatic (and expensive) TV episodes ever.
There's no doubt that Game of Thrones propelled many previously unknown actors into superstardom. One of those stars is Sophie Turner, who plays Sansa Stark. She has done an amazing job with this role, transforming Sansa from a timid and naïve teenager into a strong and politically savvy young woman.
Once the show ends, will Sophie continue working in Hollywood? Her other projects haven't received the same positive response as Game of Thrones.
According to Rotten Tomatoes, the X-Men series she stars in has gotten mixed responses. Furthermore, according to an interview in Porter, she believes that she has won certain roles based on her name alone rather than her skill. Not a good sign!
14

Headed for Greatness: Bria Vinaite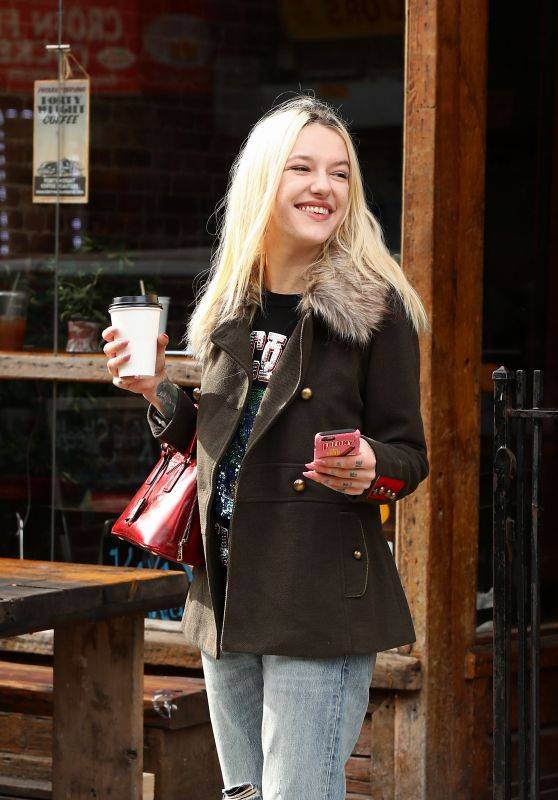 If you haven't seen the surprise critical hit, The Florida Project, yet, now is a perfect time. This may not have been a big Hollywood blockbuster, but it has been winning award after award—and for good reason! Directed by Sean Baker, this film stars many up and coming actors, and Bria Vinaite, in particular, has been receiving a ton of positive attention for her portrayal of the character Halley. You might think that in order to pull off a serious role like this in a darker film, Bria must have had years of acting classes and experience, right? Actually, that could not be further from the truth.
According to The Hollywood Reporter, Sean Baker discovered Bria on Instagram when he was working on casting the film. She had created an account to creatively document her new life in Miami, where she had just moved from New York. According to Indiewire, Sean sent her to three weeks of acting classes after he asked her to be in the film, and that was her only preparation! According to Variety, she is now slated to appear in Harmony Korine's upcoming film The Beach Bum, which definitely sounds like a great fit for her style.
Featured Today
15 Things About Brad Pitt's New Girlfriend Neri Oxman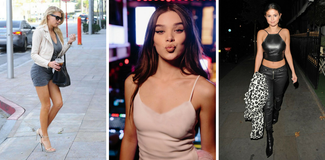 20 Female Celebs In Their 20s Who Are Still Single And Available

15 Celeb Kids Who Will Probably Change Their Unusual Name When They Grow Up

13

Might Be Forgotten: Vanessa Hudgens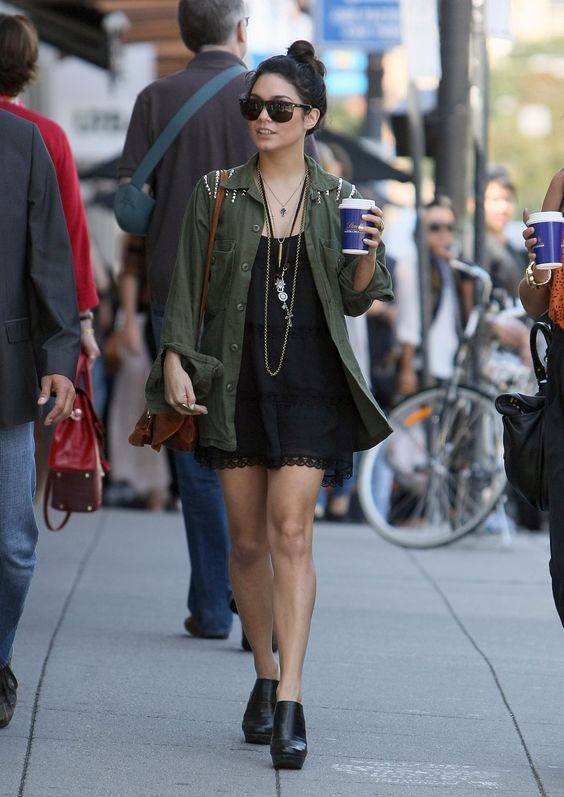 Vanessa Hudgens actually made her feature film debut before High School Musical aired—she starred in the film, Thirteen, which premiered way back in 2003. But when she played Gabriella in HSM, she really became a household name and joined the ranks of the most famous stars to get their start on Disney Channel. It's safe to say that the first thing anyone thinks of when you mention her name is still HSM, even though she has tried to move away from that image in recent years.
Vanessa released two albums, but she has not put out any new music in ten years, aside from collaborating with Shawn Hook's single, "Reminding Me."
It's safe to say that she has probably left the music industry behind—but could she be leaving Hollywood in her past altogether? According to Deadline, she does have two romantic comedies lined up to premiere in 2018, Second Act and Dog Days, but the last series she starred in, Powerless, was canceled after only one season. She toyed with Broadway shows in 2015 with a starring role in Gigi, but the show only ran for a couple months. It seems like she does not quite know her next career move.
12

Headed for Greatness: Kathryn Newton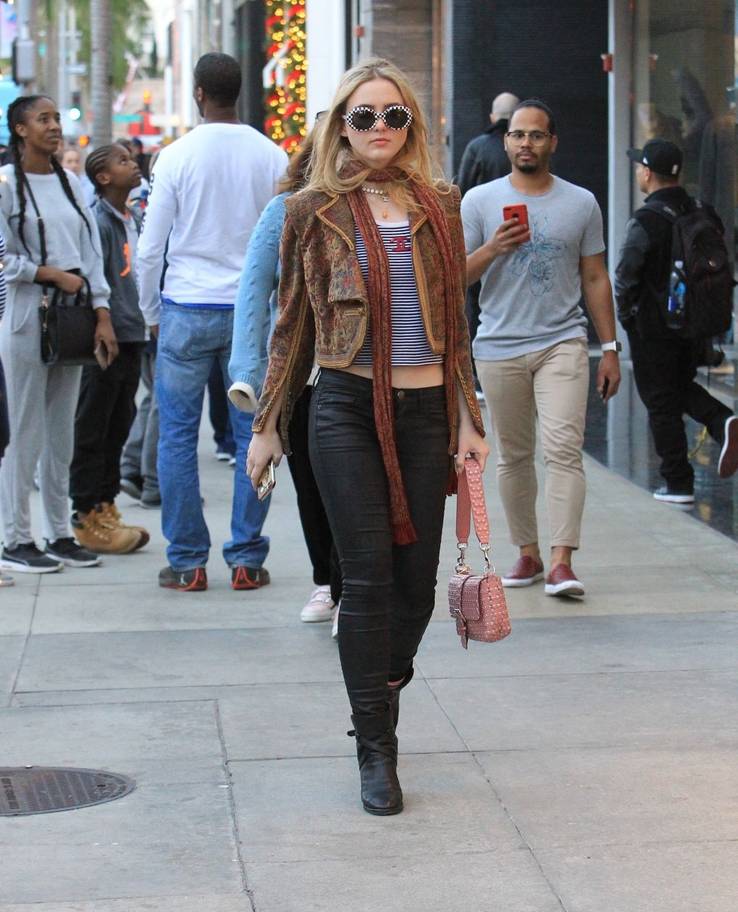 Kathryn Newton is not exactly a Hollywood newcomer. According to USGA, she actually got her start at the age of three on the soap opera All My Children. Since she's only 21 now, she's been acting for about 14 years already—crazy, right? But she is finally starting to get the recognition that she deserves, and she is moving in a more mature direction with her career. In 2008, she took on the role of Louise Brooks in the TV show, Gary Unmarried, and in 2011, she appeared in the film, Bad Teacher, alongside Cameron Diaz. She also had a recurring role on the show Supernatural in the later seasons, playing the character Claire Novak.
However, according to Harper's Bazaar, it's her part in the hit show Big Little Lies that really caught the attention of critics.
She plays Reese Witherspoon's daughter on the show. She also appeared in Lady Bird as Darlene and plays Frances McDormand's daughter in Three Billboards Outside Ebbing, Missouri. So yes, she did appear in two Oscar-nominated films in one year—not bad at all, huh? Just wait, she'll be picking up her own nominations soon enough—we'll see her at the next series of awards shows.
11

Might Be Forgotten: Hayden Panettiere
Hayden Panettiere has starred in several popular TV series and films. She received critical acclaim for her role as Claire Bennett on the sci-fi show, Heroes, which aired from 2006 to 2010. She also appeared in films like Remember the Titans, Raising Helen, Ice Princess, and Bring It On: All or Nothing. She also had a brief music career, recording songs for the Bug's Life and Ice Princess soundtracks.Later in her career, she went on to star in the series, Nashville, as the character, Juliette Barnes. According to Deadline, she received two Golden Globe nominations for Best Supporting Actress for her work on Nashville.
She has not done much outside of Nashville for the past couple years—in fact, the only other projects she has taken on aired in 2016, and neither were real "acting" roles.
She appeared as a guest judge on both Chopped Junior and Lip Sync Battle in 2016, but that was it. She hasn't mentioned any new shows or films for 2018, and it seems like she is trying to cut down on her workload and possibly spend more time with her family—according to People magazine, she had her daughter, Kaya, in 2014.
10

Headed for Greatness: Dove Cameron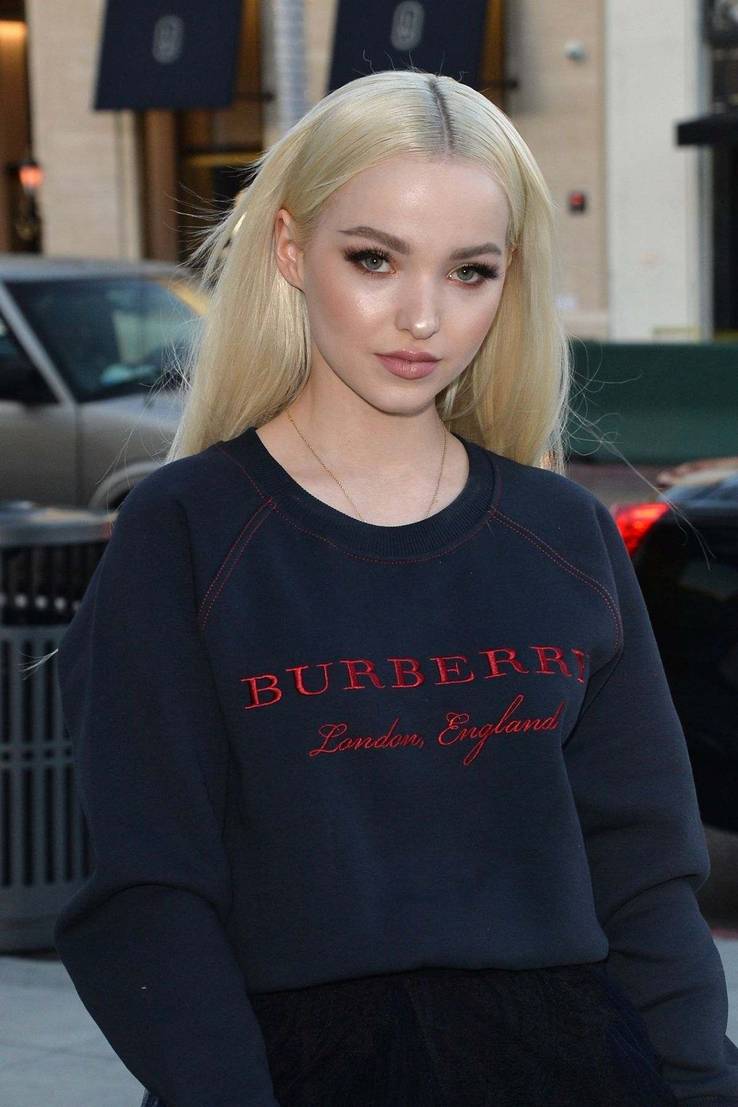 If you feel like Dove Cameron's face has been everywhere these days, you're not alone—this girl is making big moves, and we're here for it. Dove is definitely poised to do something great, and she's already been making waves as an unexpected star in the entertainment industry.
She starred on the Disney Channel series, Liv and Maddie, which may not seem like such a big deal, but get this—she was responsible for playing twins with totally different personalities! Disney Channel has also revealed that the show was not originally supposed to be about twins, and Dove had auditioned for a totally different role, but right before shooting, they decided to rewrite the plot and surprised her with the new roles. Dove handled it with grace, and according to one of her recent tweets, she has been nominated for a Daytime Emmy for her work on Liv and Maddie!
Dove has been wowing audiences as Mal in The Descendants series, and her character, Ruby Hale was a surprise fan favorite on Agents of S.H.I.E.L.D.
Her upcoming projects include her first solo album and a role in the film, Dumplin, alongside stars like Jennifer Aniston. We will definitely be watching!
9

Might Be Forgotten: Sarah Hyland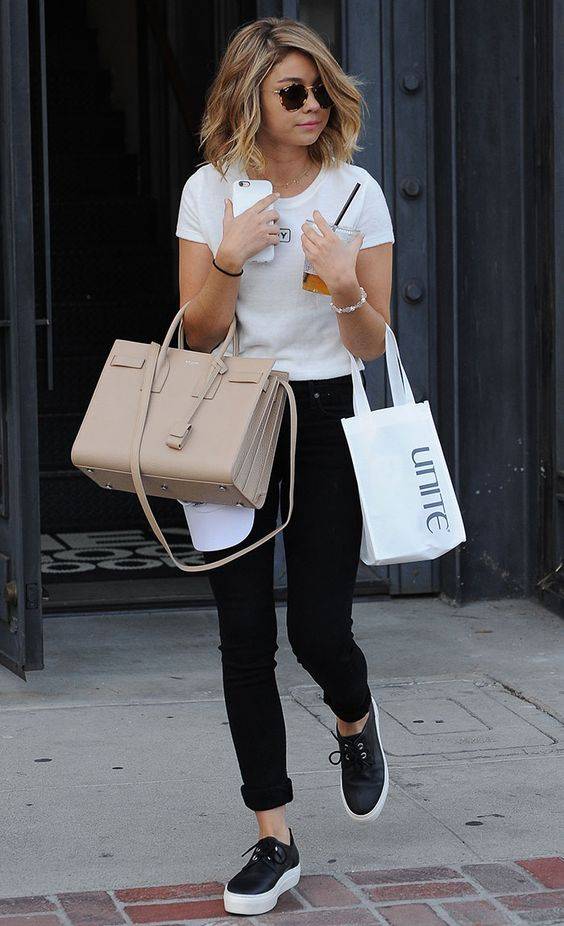 Sarah Hyland has stayed busy on the show, Modern Family, for the past decade, where she stars as Haley Dunphy. This role made her a household name and a role model for teenage girls everywhere, but just like Game of Thrones, this immensely popular show will be ending soon. According to Forbes, the next season of Modern Family will be the last, and the cast is currently filming these episodes.
What will Sarah be doing next? Well, right now the answer is up in the air, but if she took a break from acting, we would not be surprised.
Sarah has faced many obstacles during her time on Modern Family. According to People magazine, Sarah has a health condition that affects her kidneys, and she even had to receive a kidney transplant a few years ago. She has to take several medications to manage her health, and sometimes, she has to go on bed-rest, even during filming times. According to The Washington Post, Sarah has also had relationship troubles—she had left her long-term boyfriend, Matt Prokop, because of how horribly he was treating her, and this affected her well being. Perhaps some time off would be good for Sarah.
8

Headed for Greatness: Letitia Wright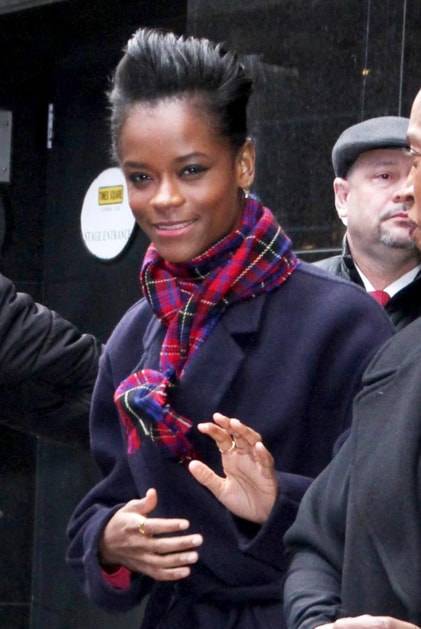 If you saw the major blockbuster film, Black Panther, you definitely know Letitia Wright's name by now. She co-starred in the film playing the character Shuri, who is King T'Challa's sister and the princess of Wakanda. This was her biggest role to date, and she had to hold her own alongside actors like Michael B. Jordan and Lupita Nyong'o. Needless to say, this film had serious star power and high expectations, and it raked in billions of dollars after its premiere.
According to Rotten Tomatoes, Black Panther received rave reviews from critics, and Letitia's performance, in particular, was praised, firmly establishing her status as a breakout star of this year.
Letitia also got some attention when she starred in the season 4 finale of Black Mirror. The episode was titled "Black Museum," and it combined many themes and messages from earlier seasons. It was a tough episode to carry, but Letitia impressed audiences. Her next few projects look just as exciting: she will reprise her role as Shuri in Avengers: Infinity War. This film is absolutely packed with amazing actors and actresses, and it just premiered a few days ago—according to Rolling Stone, it's already impressing the critics.
7

Might Be Forgotten: Kate Upton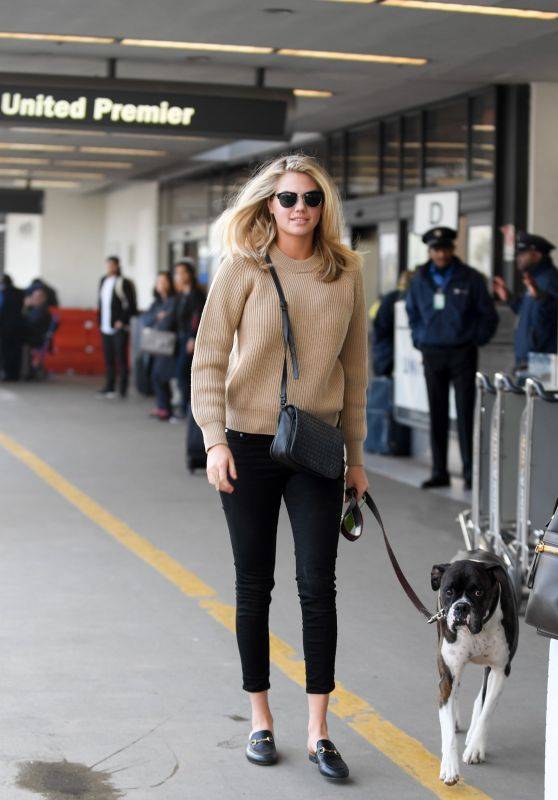 We're not saying that Kate Upton won't continue to be successful—her career has expanded from just modeling to include acting projects as well, and it's clear that she has still many years ahead of her to make her mark on the entertainment industry. But some recent events may have shown her the dark side of the industry, and let's just say that we wouldn't be surprised if she chose to take a step back.
Kate started modeling in 2008, but according to CNBC, she didn't really get her big break until a video of her doing the 'dougie' dance went viral on social media back in 2011. She has been on the cover of magazines like Vogue and Elle. She modeled with Sports Illustrated several times, but according to The Christian Post, she did not feel comfortable working for them and felt like she was viewed negatively for the photos they published. Recently, according to TIME Magazine, she also had an awful experience while working with Guess—she says that it was a horrible environment for her as a young woman, and she felt unsafe. Will she want to continue modeling after these obstacles? Maybe, but only time will tell.
6

Headed for Greatness: Hailee Steinfeld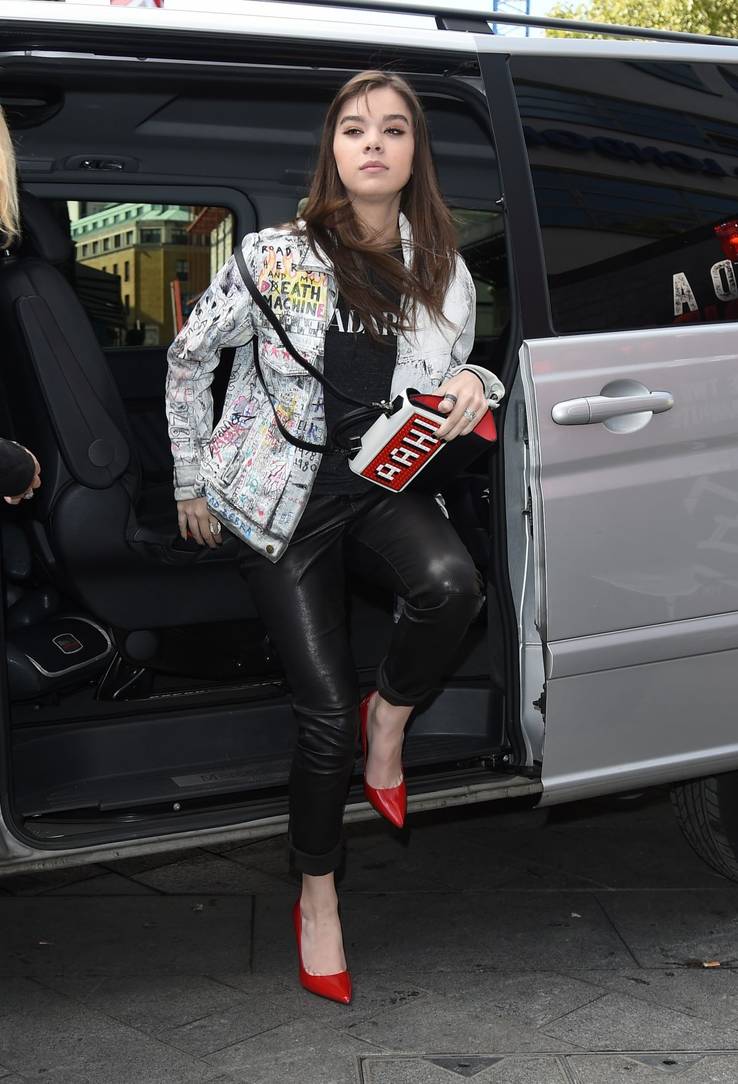 You probably know that Hailee Steinfeld is already a star in her own right, but in the past year or two, she has taken her career in a new direction and cemented her spot on the A-list for years to come. There's no doubt in our minds that Hailee will still be gracing the silver screen and snap up tons of awards for decades to come, and it's all because she isn't afraid to grow and change as an artist.
Hailee became a certified star when she appeared in the film, True Grit, in 2010. She played the character, Mattie Ross, and got tons of positive attention from critics and audiences alike—enough to earn her an Oscar nomination for Best Supporting Actress. Yup, this was her first major role, and she did not hold anything back. Since then, she has gone on to star in films like Ender's Game, Romeo and Juliet, Pitch Perfect 2 & 3, and The Edge of Seventeen.
According to Hailee's own tweets, she's currently in the studio working on her first solo album, and her singles "Starving," "Most Girls," and "Let Me Go" have taken over the charts—we can't wait for the finished product!
5

Might Be Forgotten: Ashley Benson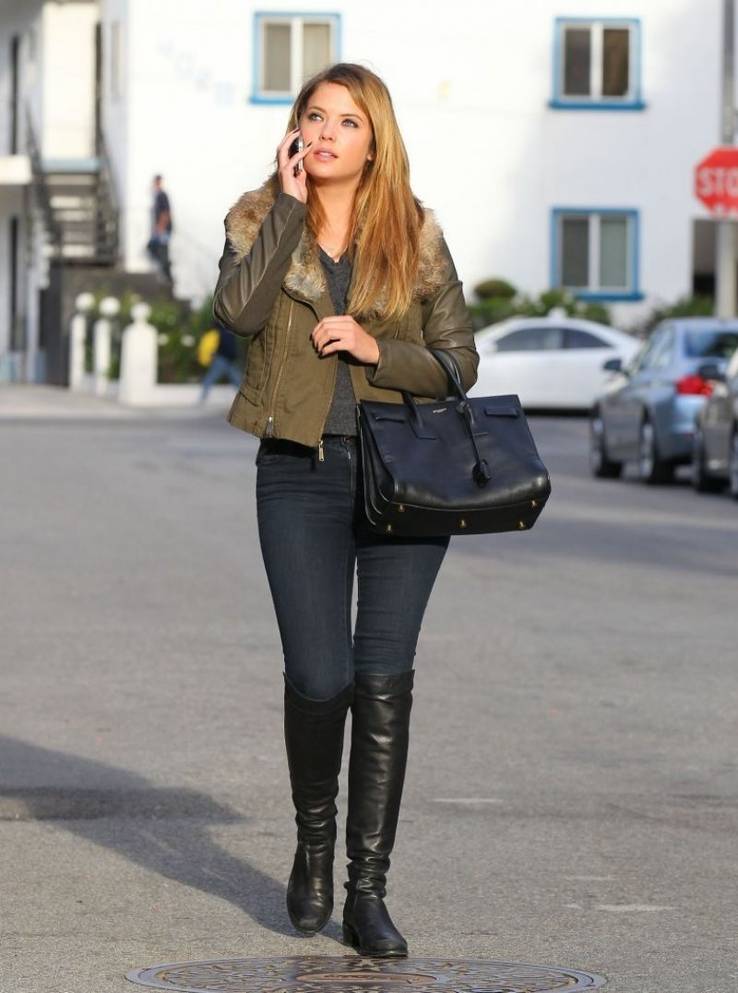 Ashley Benson totally embodied the character of Hanna Marin on Pretty Little Liars. She never failed to bring the drama, every single episode! She was the ultimate queen bee, and we all wanted to be her. However, Pretty Little Liars wrapped in 2017, and the series that Ashley had been a part of for seven years was over. And it doesn't seem like she has been doing much acting related work since then.
Ashley has definitely appeared in projects outside of Pretty Little Liars—how could we forget her scandalous role in Harmony Korine's controversial film, Spring Breakers? She has also appeared on the popular show, How I Met Your Mother, and she was in the indie horror film, Ratter. According to IMDB, the last film that she appeared in, Chronically Metropolitan, premiered back in 2016, so it's been nearly two years since she has had a major role in, well, anything. And if she has any new projects coming up, she has been tight-lipped and hasn't revealed anything. Could she be exploring a new career path and stepping away from acting? We'll have to wait and see, but it does seem likely. Who knows what the future holds for her?
4

Headed for Greatness: Francia Raisa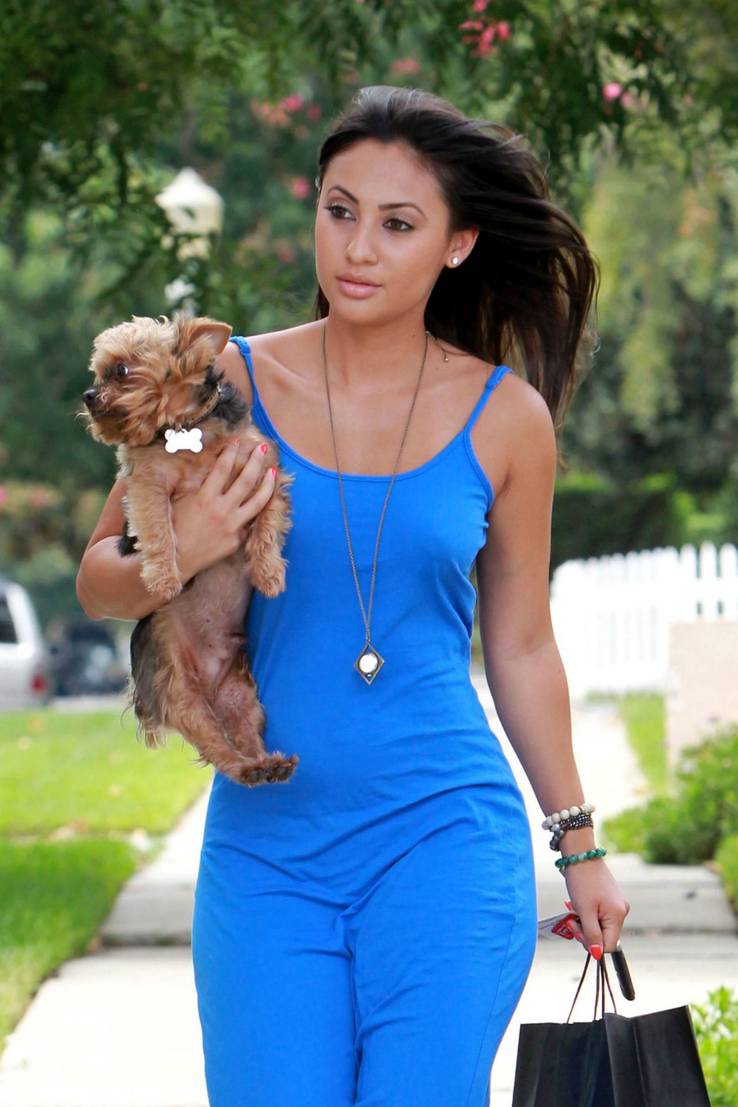 Now, Francia Raisa is no Hollywood newbie—in fact, you will definitely remember her face from movies like Bring It On: All Or Nothing and The Secret Life of the American Teenager.But she's demanding new respect for herself with the more mature roles that she has been taking on, and now, on the brink of her 30's, she's going to be one of 2018's break out stars—just wait and see! According to USA Today, Francia is originally from Los Angeles, and her father was a popular radio personality, so she was exposed to the entertainment industry at a young age. She became interested in acting during her junior year of high school, starting with print ads and small commercials. Eventually, she landed the part of Adrian Lee in Secret Life.
In 2017, Adrian got some attention for donating a kidney to Selena Gomez. According to CNN, Selena needed a new kidney because of her lupus diagnosis, and Adrian turned out to be a match—without hesitation, she went through with the procedure. This just shows you what kind of person she is behind the scenes. In 2018, she'll be appearing the Black-ish spinoff, Grown-ish, which premiered to a ton of positive buzz!
3

Might Be Forgotten: Abigail Breslin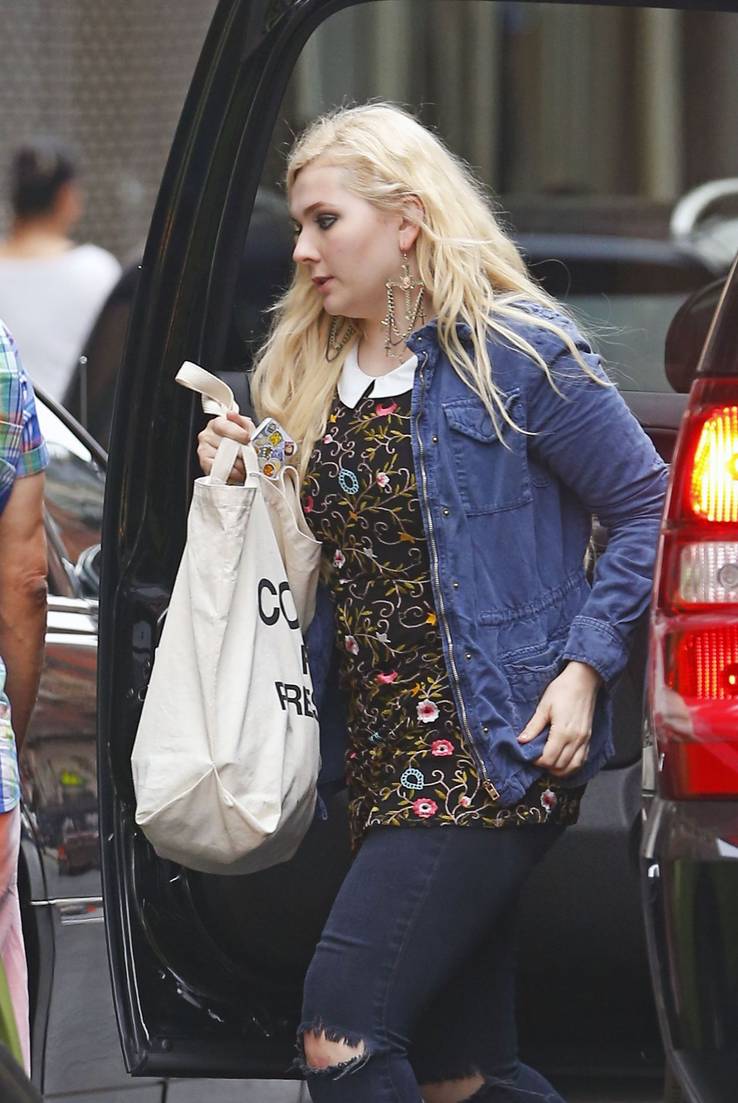 Abigail Breslin became well-known for her excellent portrayal of Olive Hoover in the film, Little Miss Sunshine. According to Variety, critics everywhere had nothing but praise for her performance, and although she was only six during shooting, her adult co-stars were astonished as her talent. She ended up being nominated for a Screen Actors Guild Award and for Best Supporting Actress at the Academy Awards, making her one of the youngest actresses ever to receive a nomination in this category. Since then, she has appeared in films like No Reservations, Nim's Island, Definitely, Maybe, and My Sister's Keeper.
Although Abigail has certainly kept busy since Little Miss Sunshine, nothing else she has done has garnered the same kind of attention. Perhaps she does have some new tricks up her sleeve, or perhaps she was simply more successful as a child actress and won't carry that through to her adult years. She was appearing on the TV series, Scream Queens, but that finished airing in 2016, and so far, she has remained quiet about new projects. We're sure she has something lined up for 2018, but she has definitely been spending less time in front of the camera for the past two years.
2

Headed for Greatness: Auli'i Cravalho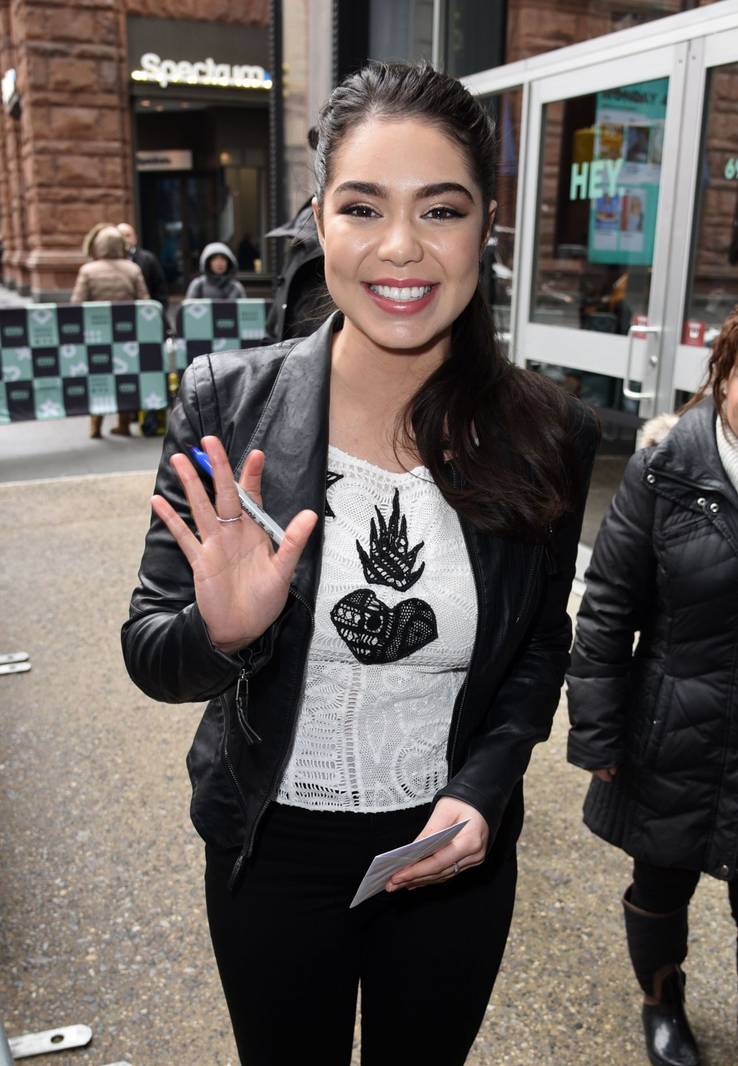 Auliʻi Cravalho impressed everyone with her lead role in Moana. According to People magazine, this was her acting debut—imagine that!? She had never been in a film or even on a TV show before, and she landed the role of Moana based on pure talent alone. And there's no denying that she was absolutely perfect for it. Her voice stunned audiences, and there's no doubt that she could have an incredible career in both music and acting if she so chooses.
So, what was the story of Auli'i's surprise Moana audition? Well, get this—she almost didn't even try out for the part! According to People, she was hesitant to even throw her hat into the ring because so many amazing singers had already sent in their audition videos through YouTube. However, an Oahu talent agent saw her perform at a competition and encouraged her to just to try. According to NBC News, she was very last girl to audition after hundreds of actresses. This just goes to show that whatever your dream is, it's always worth a shot!
Now, Auli'i is starring in the series, Rise, a musical drama based on the story of a real high school theater club.
1

Might Be Forgotten: Lucy Hale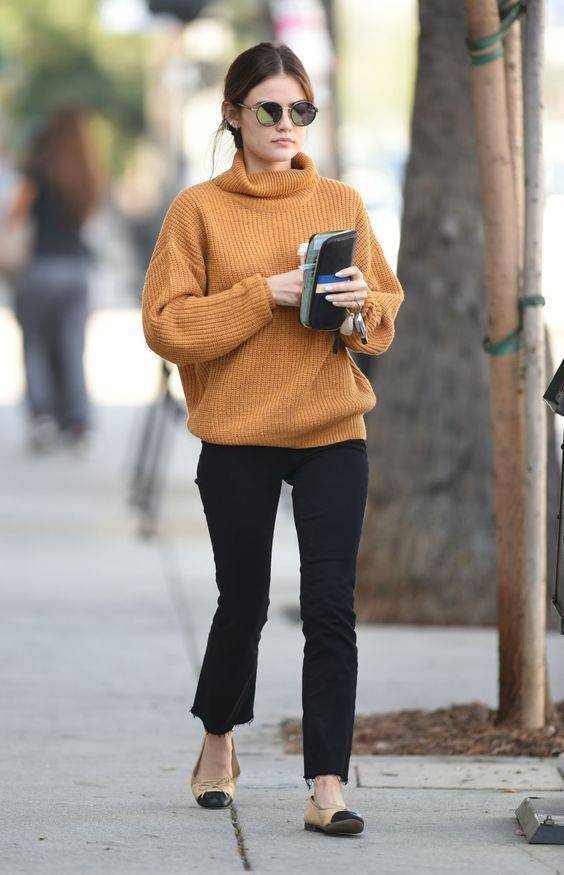 Like Ashley Benson, Lucy Hale also starred in the series, Pretty Little Liars. She played Aria Montgomery, and her talent was praised— she won a People's Choice Award for her work on the show. However, as we discussed earlier, Pretty Little Liars ended back in 2017—so what has Lucy been working on since then?
Currently, she is starring in the new CW series, Life Sentence. According to Variety, she is really enjoying her new role, but naturally, she misses her days on Pretty Little Liars. Life Sentence only began airing in March, so whether or not the show will get a second season remains to be seen. Lucy also released a solo album in 2014, but according to Country Weekly, the album was not her best work, and it did not fare too well on the charts. She also had to cancel her tour, so she did not perform live. It doesn't seem like she has a future in music, but she thinks that she may take things in a new direction and try her hand at producing—according to Variety, this is one of her future goals. Right now, it seems like her acting career is up in the air.
References: USAToday.com, Thehollywoodreporter.com, Sydneymorningherald.com, EW.com, Popsugar.com, Elle.com, Indiewire.com, Variety.com, USGA.com, Disneychannel.com, Rottentomatoes.com, Rollingstone.com, Twitter.com, CNN.com, People.com, NBC.com, Tubefilter.com, Porter.com, Forbes.com, Washingtonpost.com, IMDB.com, Deadline.com, CNBC.com, TIME.com, Christianpost.com, Countryweekly.com
Source: Read Full Article