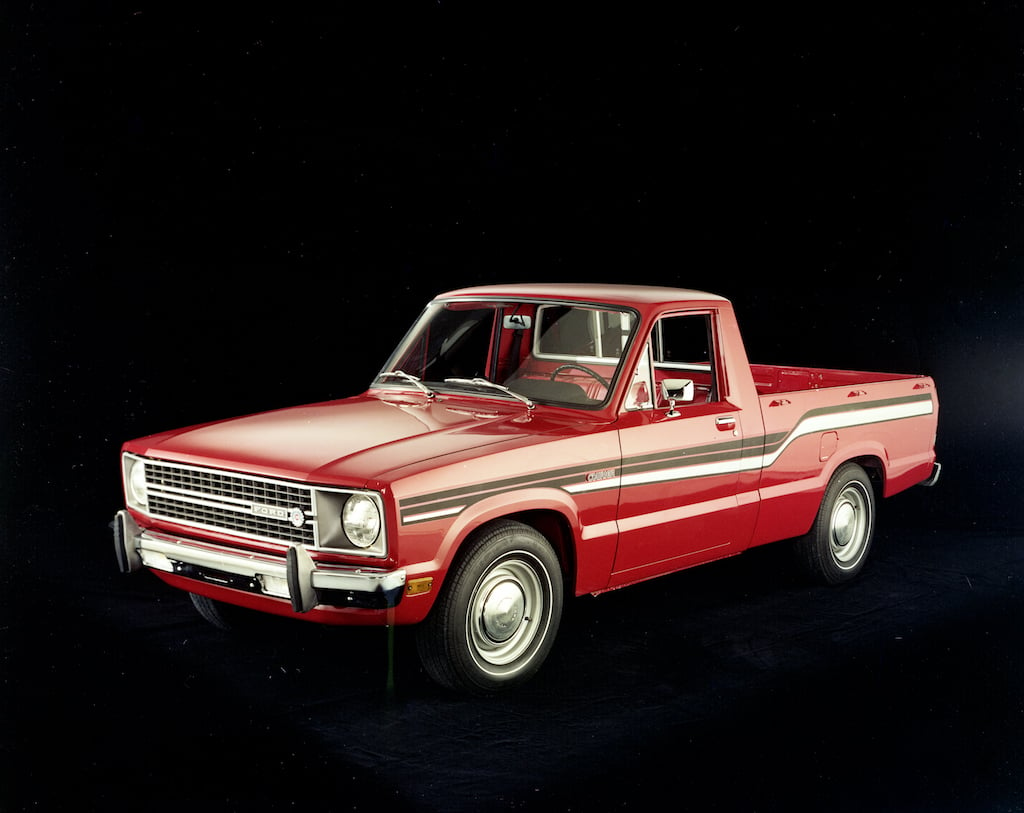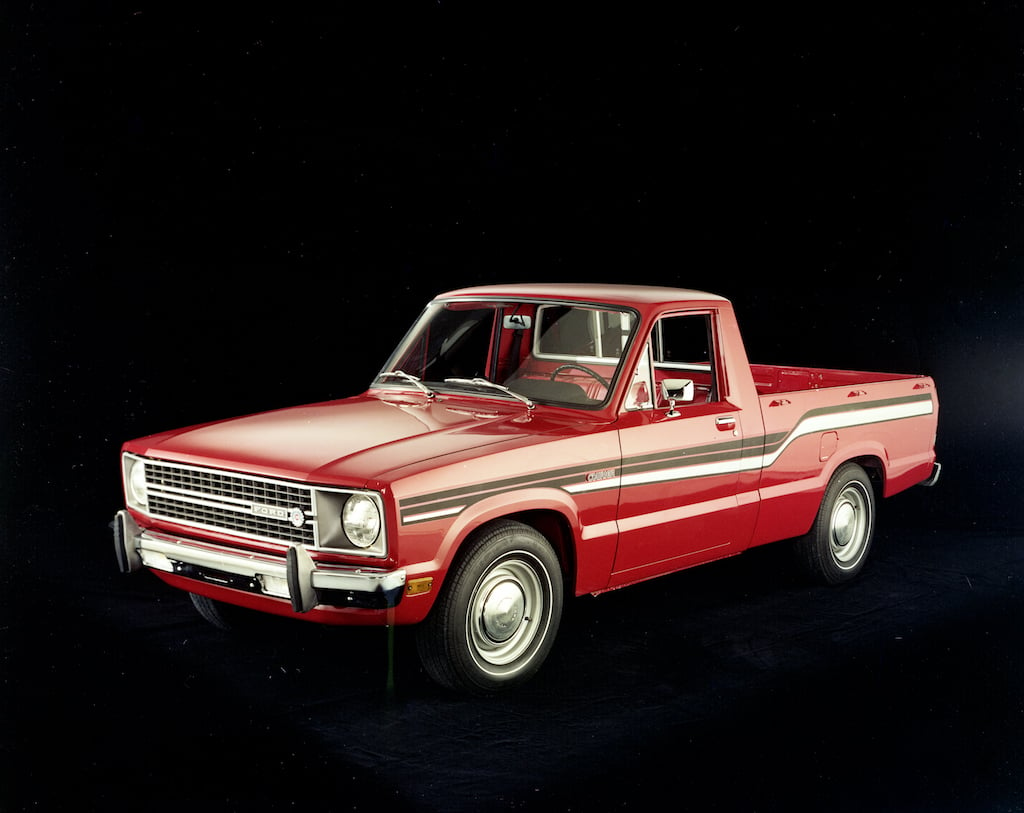 Source: Ford
It should go without saying that America loves its pickup trucks. There are millions of die-hard Ford F-Series, Chevy Silverado, and Ram fans out there who have been buying the things for years, and couldn't imagine driving anything else. To them, automakers might as well stop building anything else. But as a nation, we aren't too prideful. Hell, we're even benevolent enough to buy a smaller Japanese truck now and again!
So while the best-fulling full sized are firmly entrenched in the top positions, there's also a little room for the Chevy Colorado, Toyota Tacoma, Nissan Titan, and a few more. But despite the truck market largely being the same as it's always been, there have been a few models that have come and gone over the years too. Chances are you remember the Ford Ranger, Chevy S-10, Dodge Dakota, and Toyota Truck. But there are others that have been largely lost to history, and we'd like to give them their due.
From hilariously bad to just a case of wrong-place-wrong-time, we took a look back at the last 50 years of pickup truck history and found 10 workhorses that didn't have much staying power.
1. 1972-1983 Ford Courier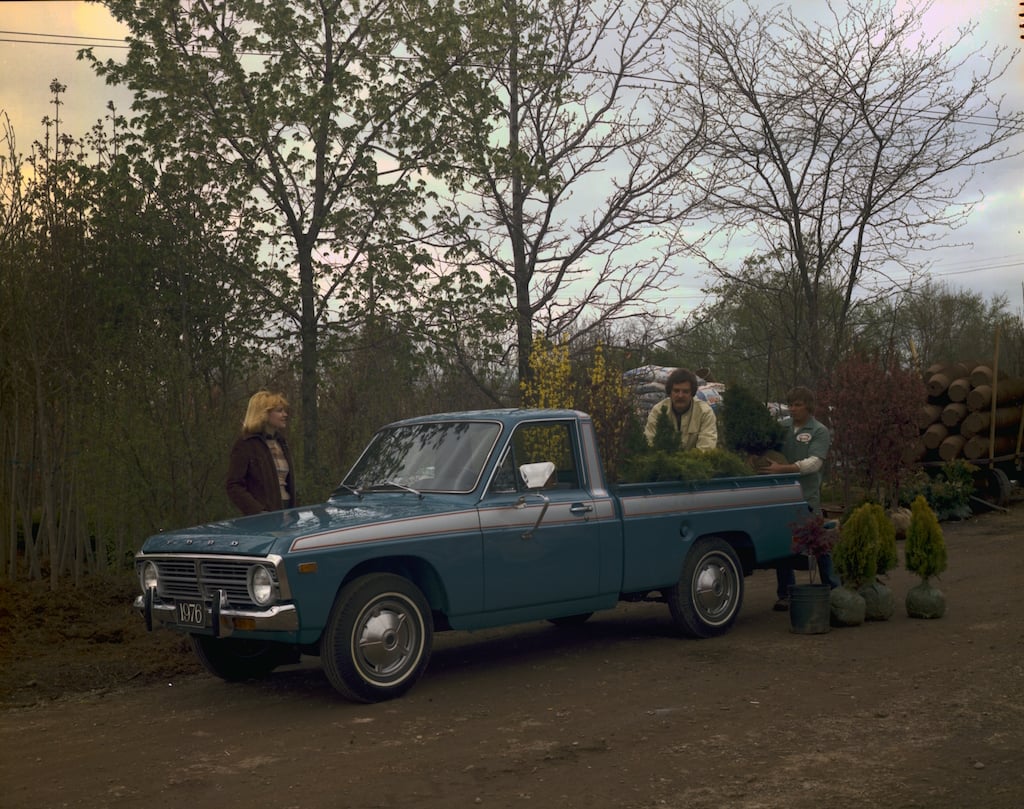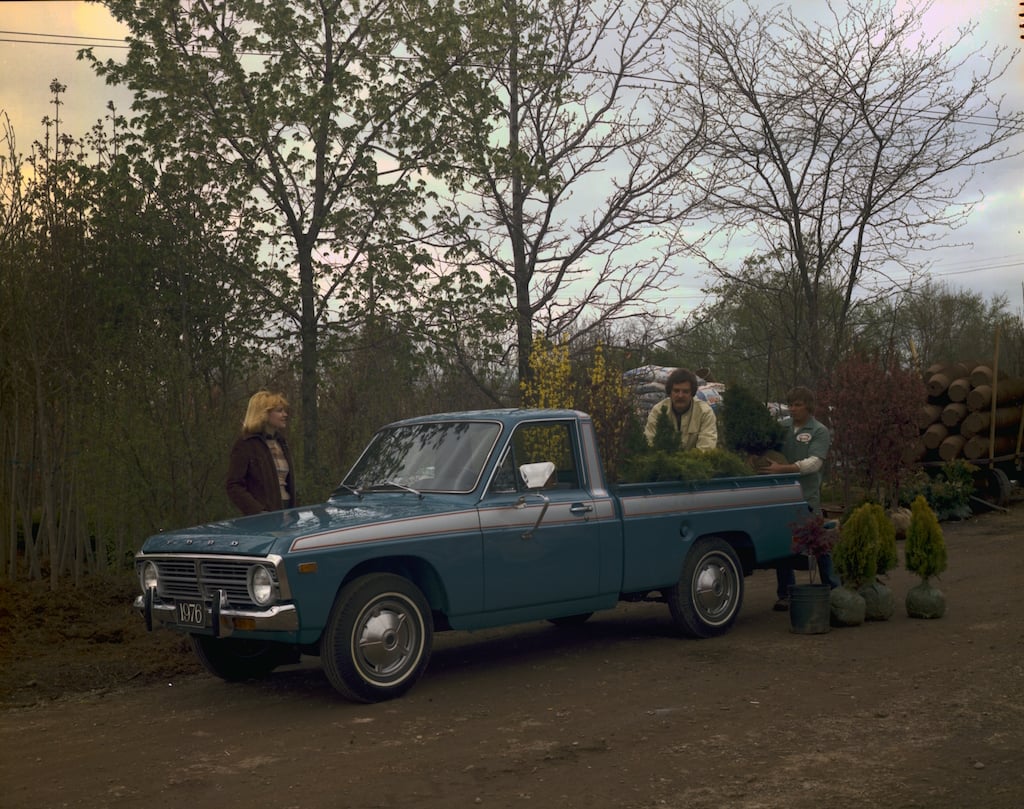 Source: Ford
Ford began its long-running relationship with Mazda in the late '60s, and in 1971 launched the Ford Courier, a mildly restyled version of the B1500 pickup. Built by Mazda in Japan and looking like a shrunken F-Series, the Courier was designed to compete with the rising popularity of mini trucks in the '70s, and was a common sight on the roads until the mid '90s, when rust claimed virtually all of them outside of the southwest. In 1983, the Courier was replaced by the larger, American-built Ranger, which remained in production for an astonishing 29 years. 
2. 1972-1982 Chevrolet LUV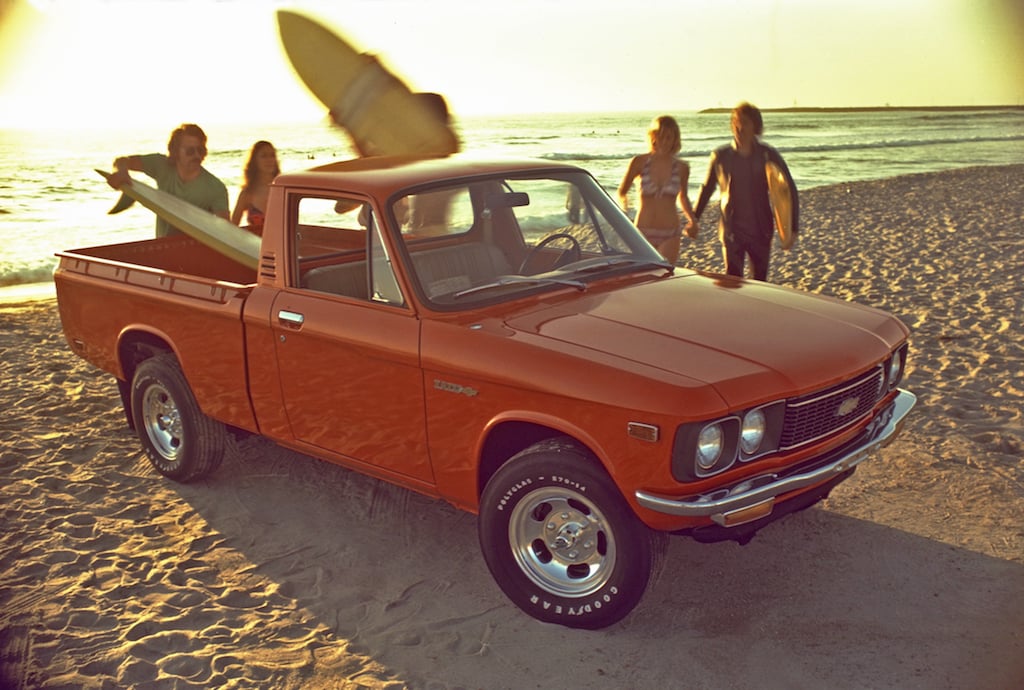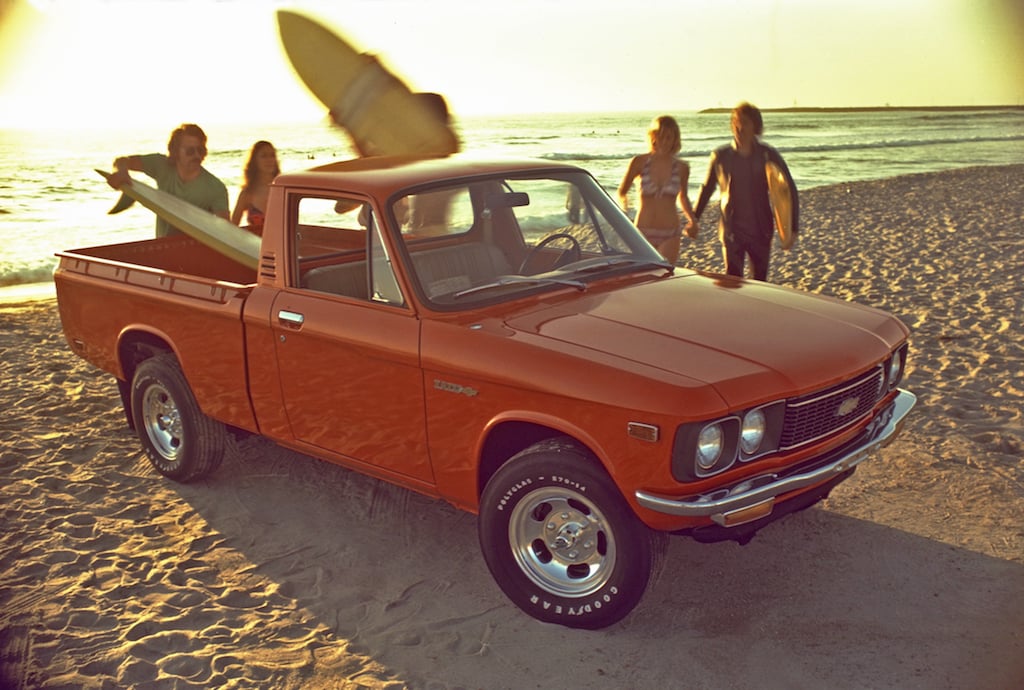 Source: General Motors
While Ford was busy partnering with Mazda, General Motors had bought a major stake in Isuzu, and in 1972, launched its own captive import: the Chevrolet Light Utility Vehicle, or LUV. In the '70s, it was a mini truck for GM loyalists who couldn't bring themselves to buy Japanese — even though the LUV was built in Japan. In 1982, the truck was dropped from the Chevy lineup in favor of the midsize S-10, but the LUV lived on: It would still be available at Isuzu dealers through 1988 as the Pup.
3. 1965-2009 Mazda B-Series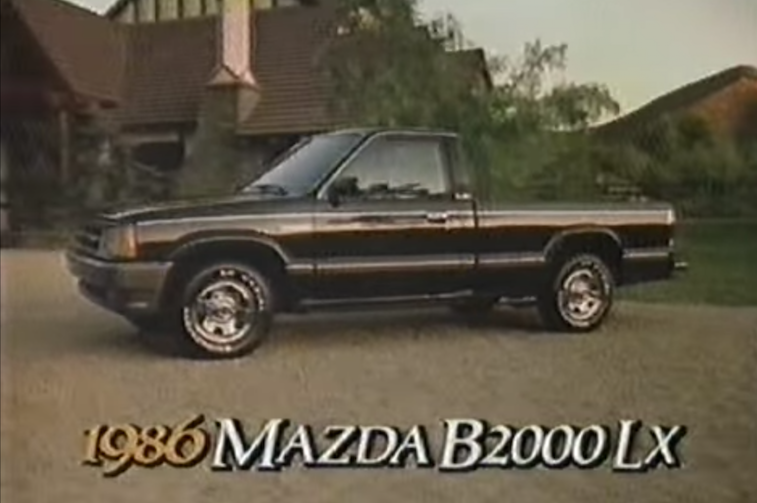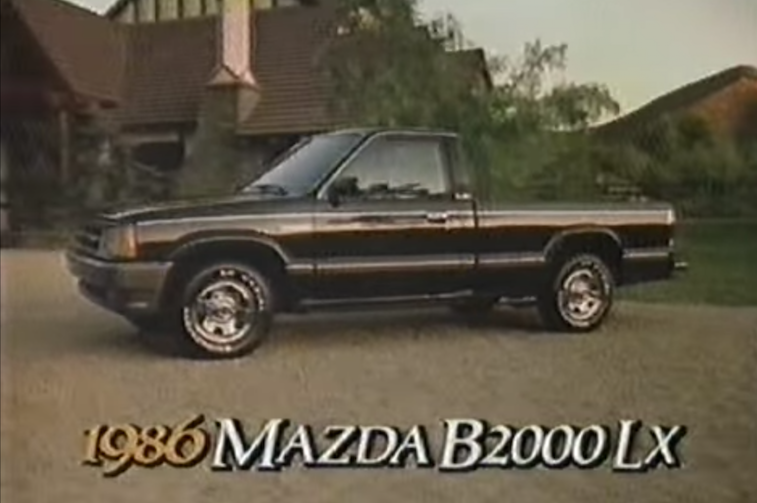 Source: YouTube
Mazda's B-Series launched in 1965, but came to the U.S. in the early '70s where it was sold alongside its identical twin the Ford Courier. In 1986, it hit its stride, and the fourth-generation truck (pictured) was praised for its good handling, comfortable interior, and was considered to be one of the most civilized small trucks on the market. From 1994 until 2009, it became little more than a Ford Ranger clone.
4. 2009-2012 Suzuki Equator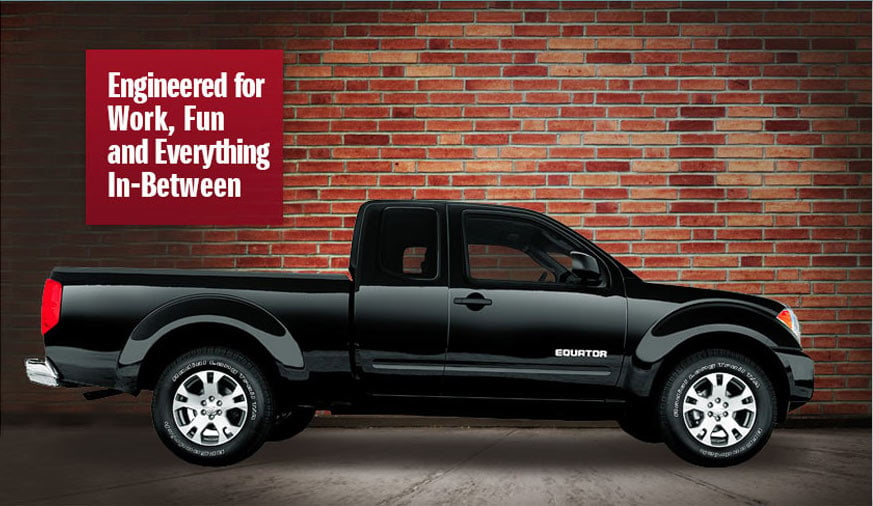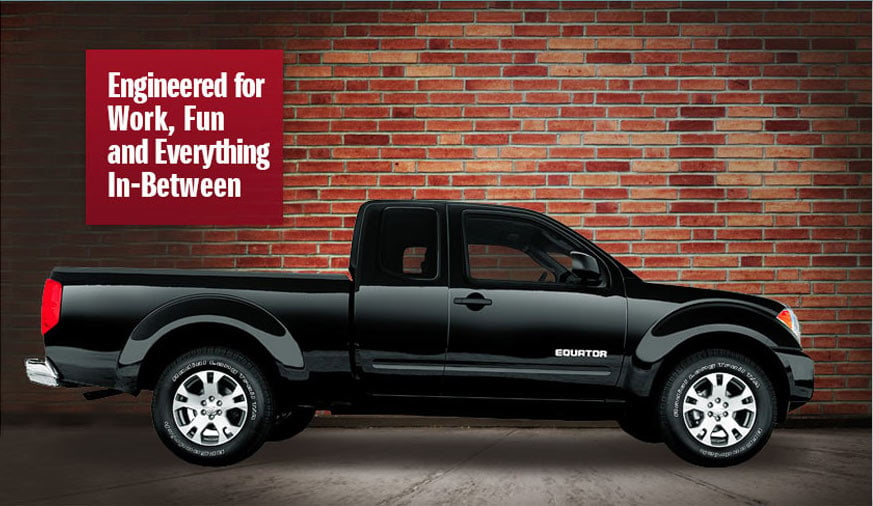 Source: Suzuki
In Suzuki's last few years in the American market, it was willing to try anything to boost sales, and that included launching a midsize pickup in the middle of a recession in an era when there was virtually no market for smaller trucks. Taking a Nissan Frontier — not the most popular truck to begin with — it added an inoffensive new front end and badged it the Equator. If you've never heard of it, don't feel bad: According to Good Car Bad Car, Suzuki found just 8,000 buyers for its truck.
5. 2005-2009 Mitsubishi Raider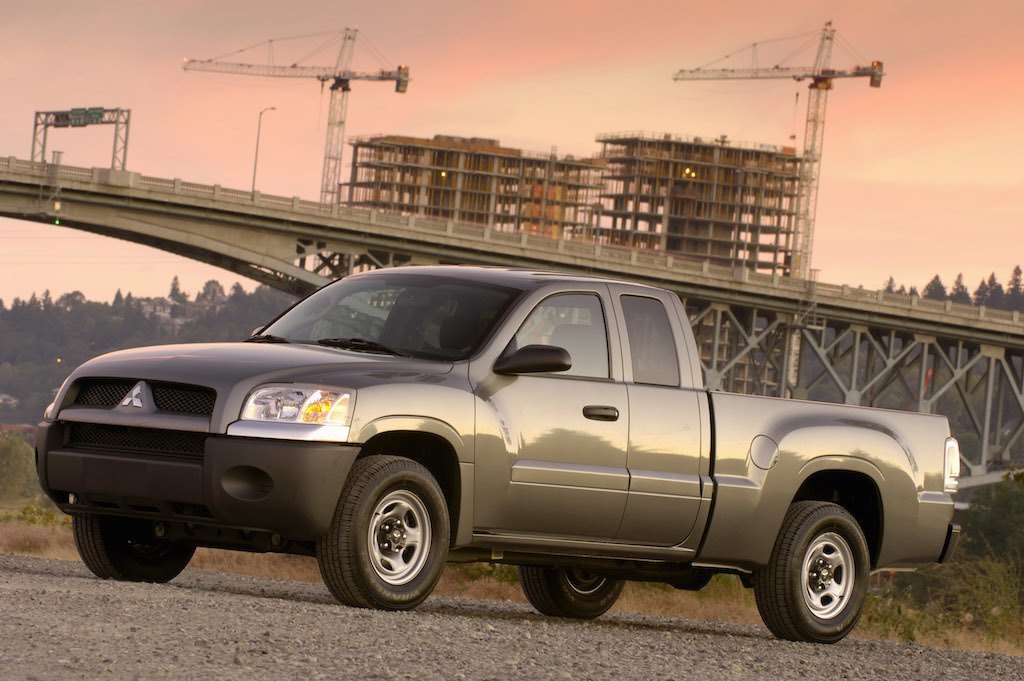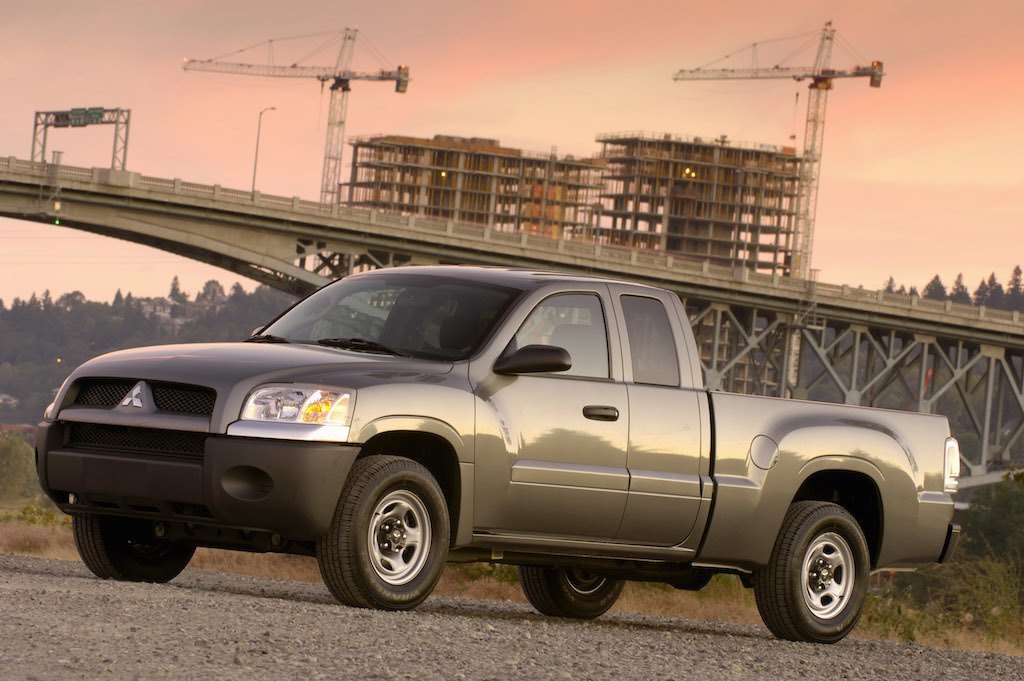 Source: Mitsubishi
Mitsubishi built the Mighty Max pickup in the '80s, a boxy, unique little pickup that spawned several badge-engineered Chrysler trucks, and earned a cult following in the mini truck community. Dodge attempted to return the favor in 2005 with the Raider, an awkwardly redesigned Dodge Dakota that didn't seem to do anything but scare away buyers. Just a year into production, Mitsubishi dealers were requesting that deliveries be stopped because the trucks were clogging their lots. The Raider was put out of its misery after 2009 after just 20,000 found buyers in the U.S.
6. 1982-1984 Dodge Rampage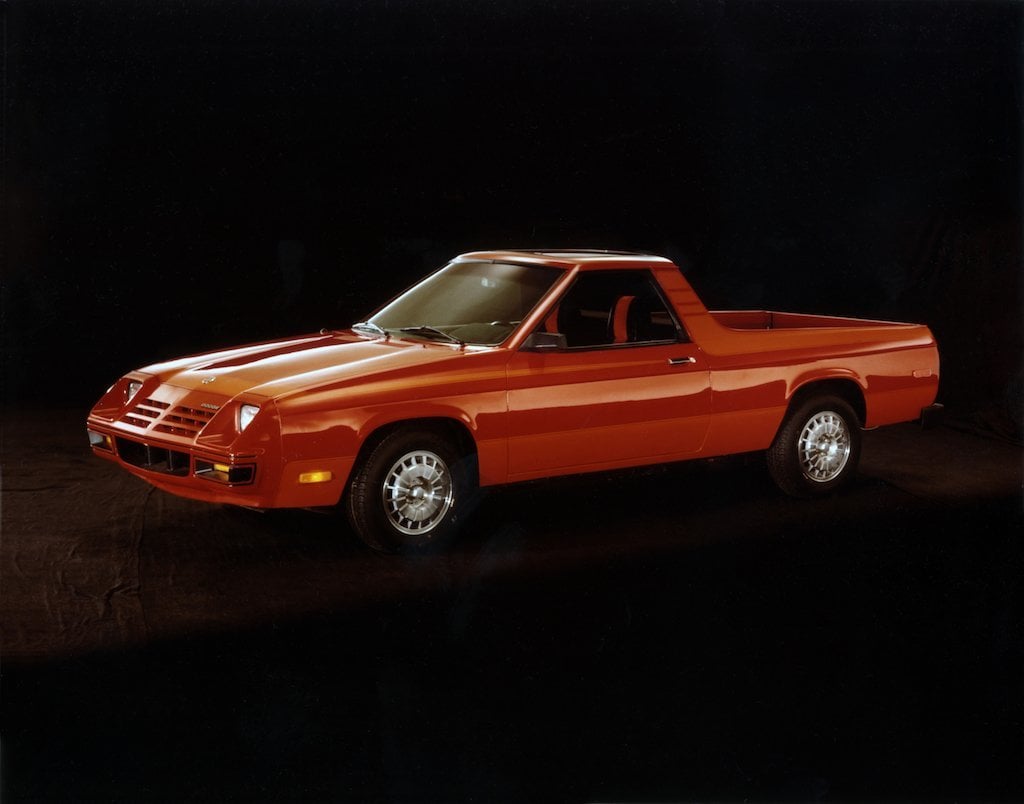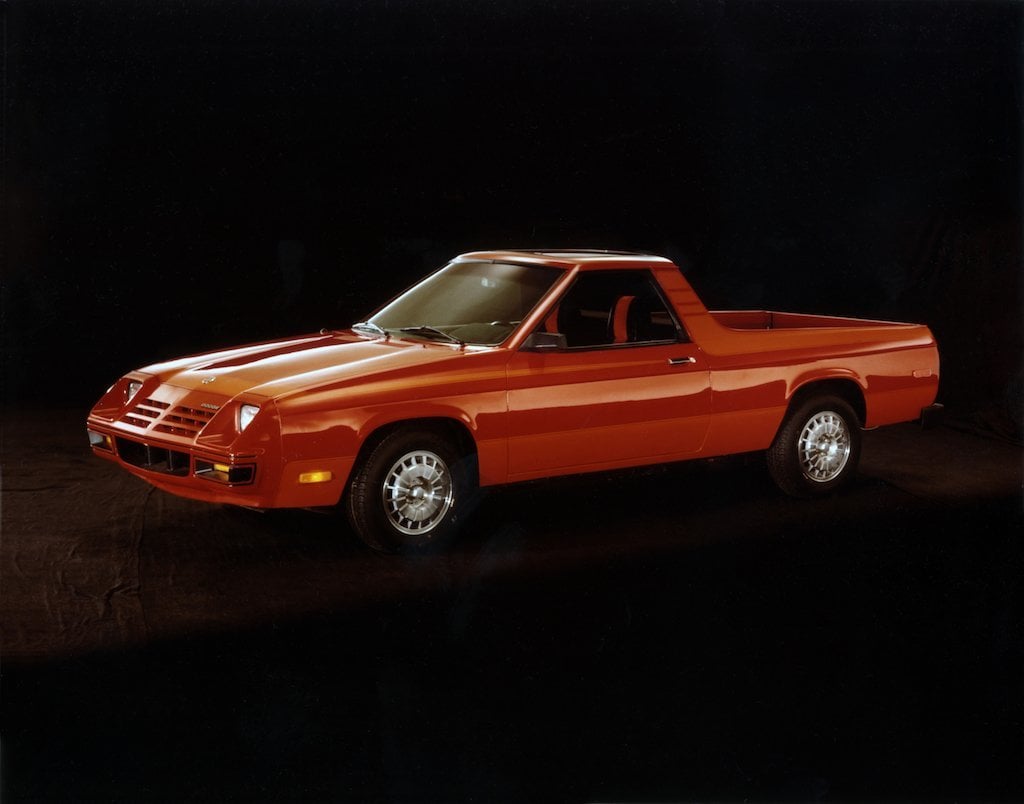 Source: Dodge
The Omni and K-Car were seen as Chrysler's saviors in the 1980s, and as such, Lee Iacocca and company resolved to build as many vehicles they could on these compact front-drive platforms. One of the stranger creations was the Dodge Rampage/Plymouth Scamp, a unibody small sport truck built on the Omni platform. But at a time when the "car-truck" market was shrinking, the Mopar trucks just looked like a curiosity, and they disappeared after just three model years.
7. 2002-2006 Subaru Baja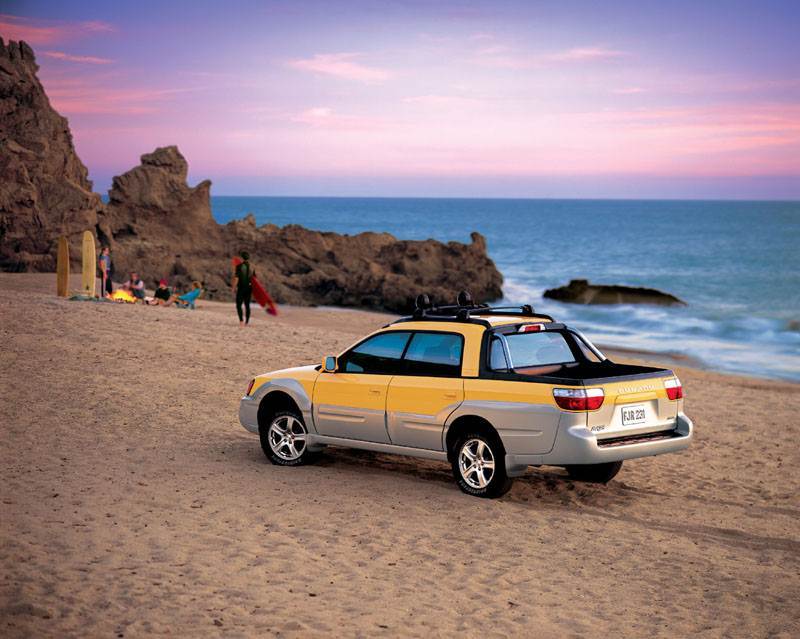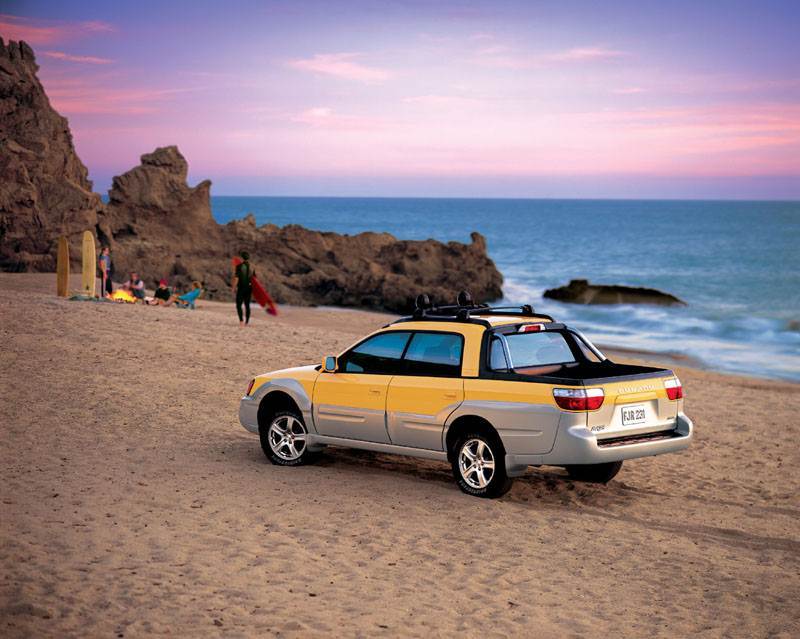 Source: Subaru UK
The early 2000s saw a brief explosion of SUVs transformed into trucks. While there was the Ford Explorer SporTrac, Cadillac Escalade EXT, and Hummer H2 SUT among others, the weirdest had to be the Subaru Baja, a lifted, plastic-clad Outback station wagon with its rear end lopped off. While company beancounters projected it to be a modest success, the market just wasn't there for Subaru's weird little truck, and the Baja was discontinued in 2006 after selling just 30,000 units. Unsold Bajas reportedly sat on Subaru lots until 2008.
8. 1993-1998 Toyota T100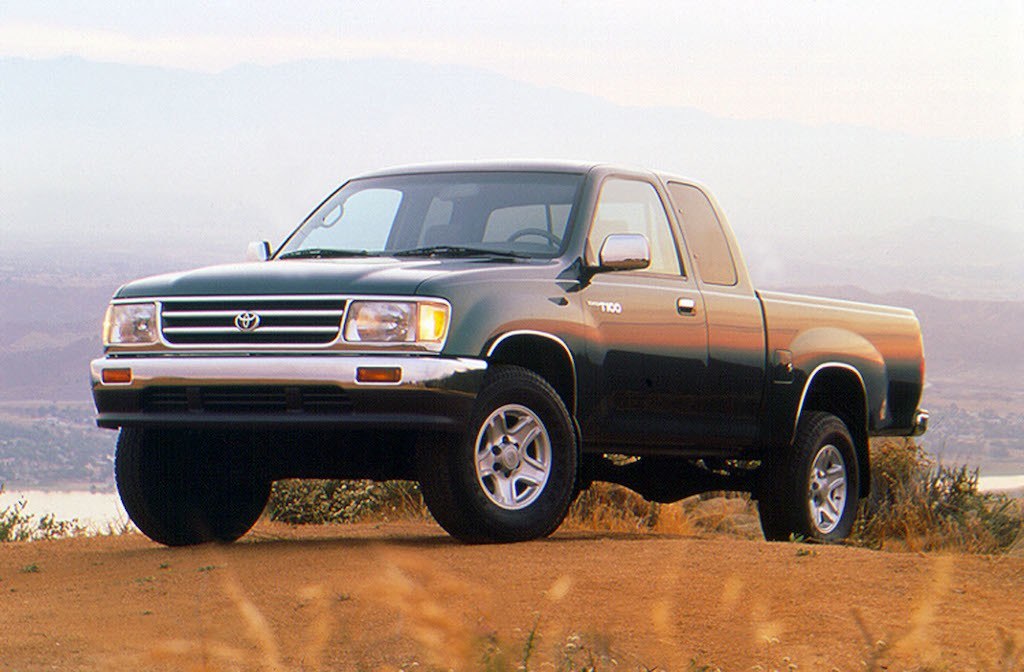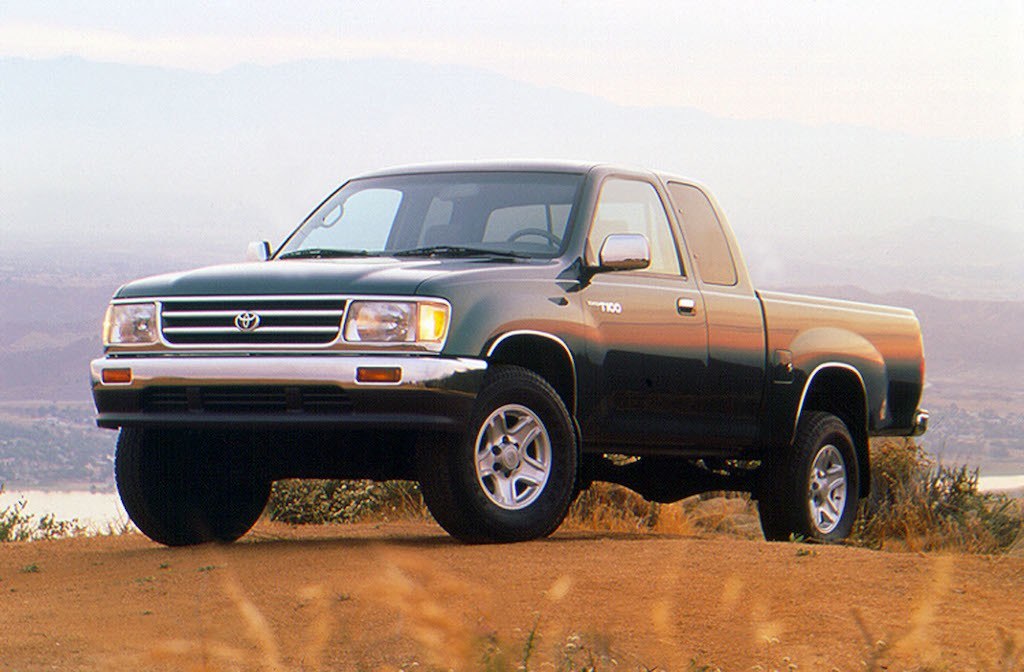 Source: Toyota
The T100 was a near full-size pickup from a time when Americans didn't think the Japanese could build anything bigger than a mini truck. It never quite made a dent in the truck market that Toyota had hoped, but close to 40,000 buyers a year fell for the rugged truck's 290 pound-feet of torque and Toyota's patented bulletproof reliability. It may be largely forgotten today, but if there was any justice, the T100 would be remembered as one of the better trucks of the '90s.
9. 1986-1992 Jeep Comanche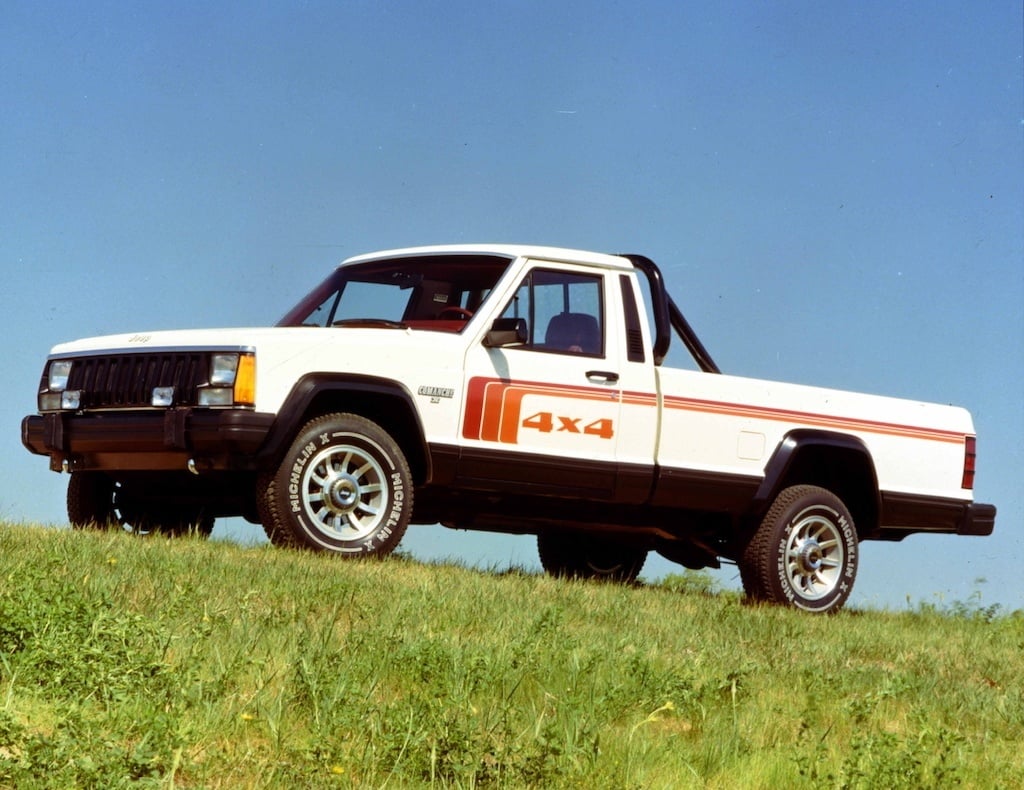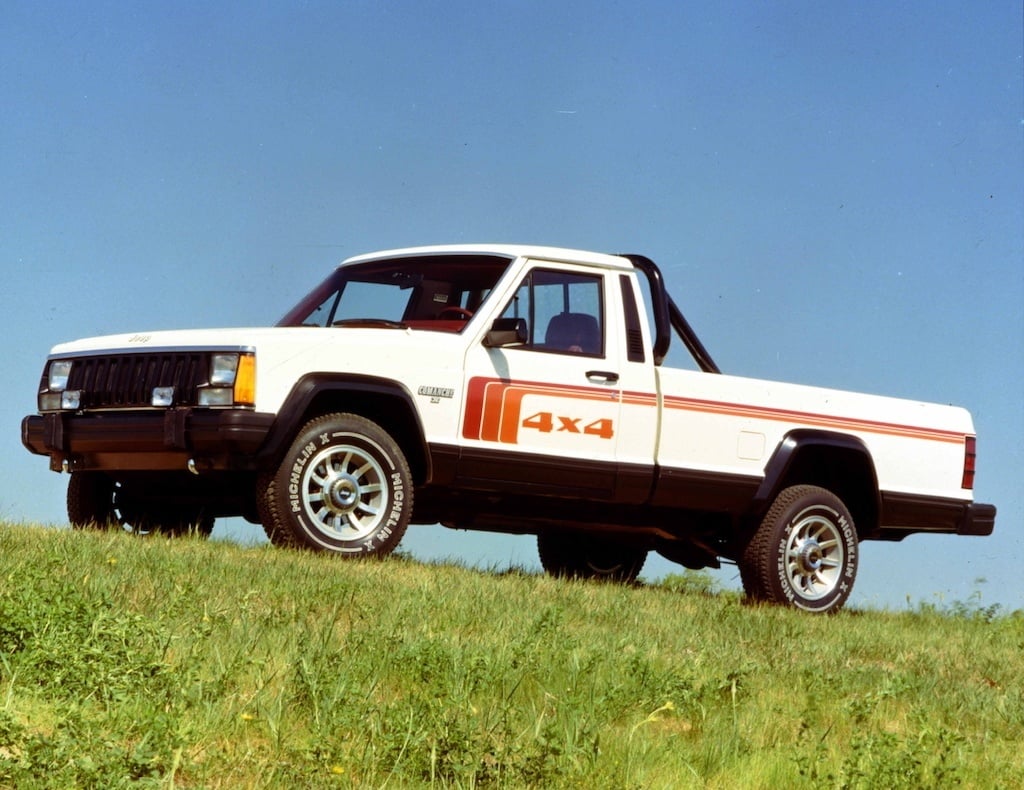 Source: Jeep
It's a shame Jeep's Cherokee-based pickup wasn't a bigger success. With a groundbreaking unibody design, the Comanche was affordable, stylish, and could out-handle its competition. But by the time it hit AMC-Jeep showrooms in 1986, the company was too cash poor to give the truck the marketing and PR campaign it deserved. AMC was bought by Chrysler in 1988 but, not wanting any in-house competition for its new midsize Dodge Dakota pickup, let the Comanche wither on the vine before discontinuing it after 1992.
10. 1978-1987 GMC Caballero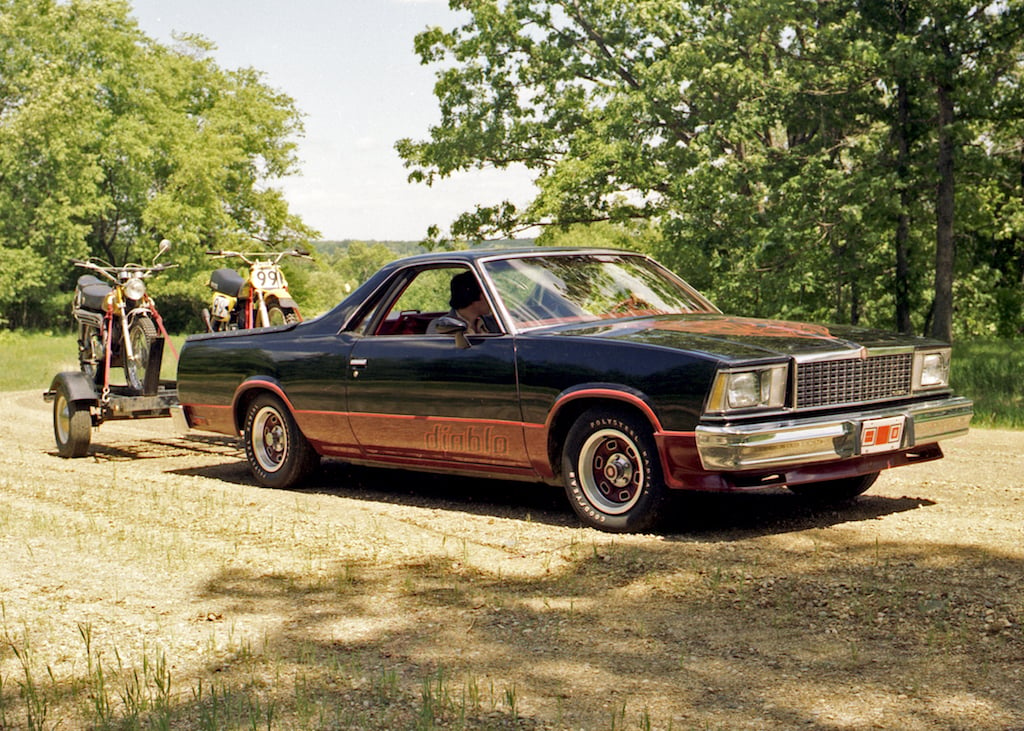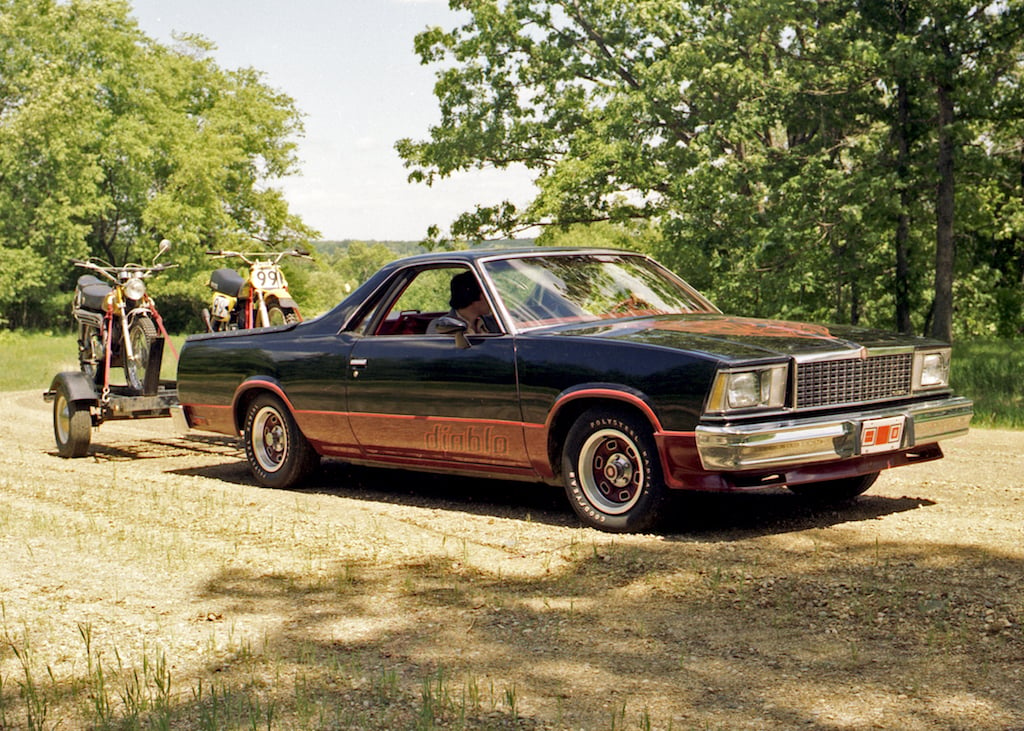 Source: General Motors
The El Camino is such an icon that even non-gearheads know all about Chevy's famous/infamous (depending on who you ask) car-truck. But for nine years, the General let GMC use its Spanish vocabulary for its own version of the final El Camino. While the trucks were identical apart from grille badges and wheel covers, GMC did offer the Diablo package (above) as an alternative to Chevy's SS version. Today, a Caballero Diablo found on Craigslist is likely the cheapest way you'd be able to tell people you own a Diablo.
Check out The Cheat Sheet on Facebook!
Source: Read Full Article