Prince William and Kate are undeniably some of the most popular royals in the entire world. Ever since they got married, the media has presented them as the ideal royal couple. They seem like they have genuine feelings for each other, and we're sure that this is one marriage that's going to last. This is even more awesome when you consider the fact that they'll probably both be the future monarchs of England. We can't think of any two people more fitting for the role. There's no denying that most people love these two royals, and are supportive of their claims to the throne. But have you ever wondered how other royals feel about them?
Truth be told, most royals love this couple just as much as we do. William and Kate have tons of royal friends, not just in the British royal family, but in the monarchies across the world as well. From London To Norway and beyond, royals across the world absolutely adore the future king and queen of England, and the couple is great at making new friends. In addition, they have tons of friends within the royal family as well. But there are a few royal faces out there who aren't exactly close with this young couple.
20

Friends: Prince And Princess Of Norway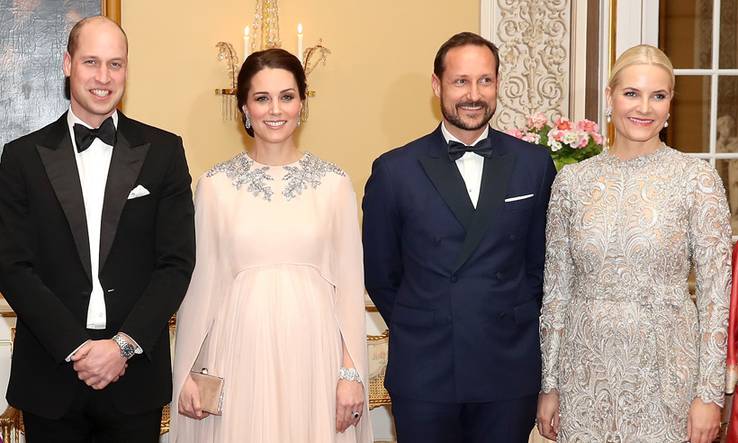 If you've been following Kate and William's adventures lately, you'll know that this couple absolutely loves to travel. To be honest, it's kind of in their job description as royal family members. They're expected to make public appearances all over the world, visiting nations, meeting important people, shaking hands and smiling to the crowds. But as it turns out, traveling can be an opportunity to reconnect with friends.
Just last February in 2018, Vanity Fair ran an article explaining that during their Scandinavian tour, Kate and William had made some new royal friends in the form of Prince Haakon and Princess Mette-Marit of Norway.
The article reported that the British royal couple played games, visited some interesting landmarks, and really connected well with this Nordic royal couple.
19

Not So Close To: Sarah Ferguson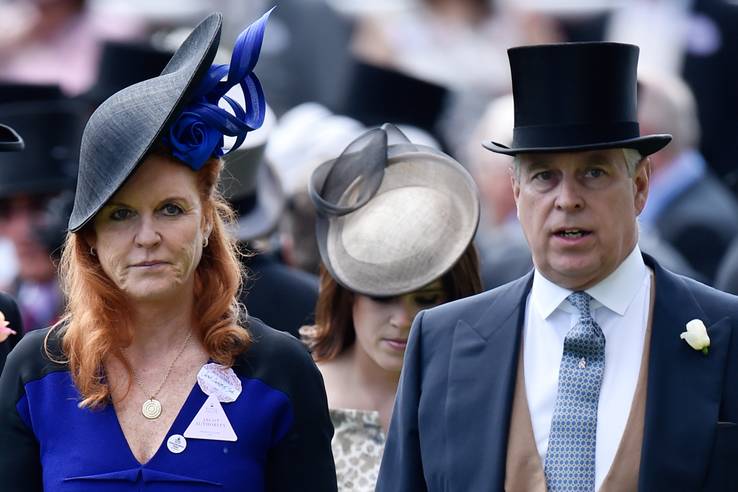 Probably one of the most controversial figures in the entire royal family is Sarah "Fergie" Ferguson, the ex-wife of Prince Andrew. She is definitely someone that the tabloids love to talk about, and for good reason. According to the royal's Wikipedia page, she has been involved in quite a few debacles that have resulted in her falling out of favor with the royal family.
The Washington Post published an article in 2011 detailing who was invited and who wasn't invited to Prince William and Kate's wedding. Sarah Ferguson, the Duchess of York, was not invited, and the article claims that she did not even expect to attend.
It is alleged that this is all due to the so-called "Cash for Access" scandal, in which Sarah Ferguson was allegedly recorded offering access to Prince Andrew in return for money.
18

Friends: Mary Of Denmark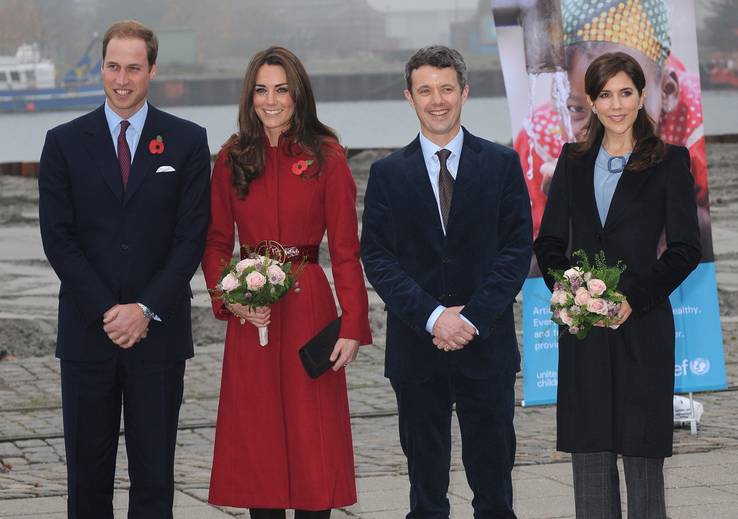 Another stop on the Scandinavian tour was in Denmark. While the royal family of this nation is nowhere near as famous as the British royal family, they're certainly very welcoming, and were very glad to greet Kate and William into their country. After this visit was done, it was clear that Kate and William had made some brand new royal friends from this fine country.
A 2016 article from the Daily Mail even went so far as to say that Kate and Princess Mary of Denmark are "close friends" and are "supporting each other." As the article notes, the two women are rather similar, and have a lot in common.
Both their husbands will probably one day take the throne, making them future queens. They are also quite similar in age.
17

Not So Close To: Princess Eugenie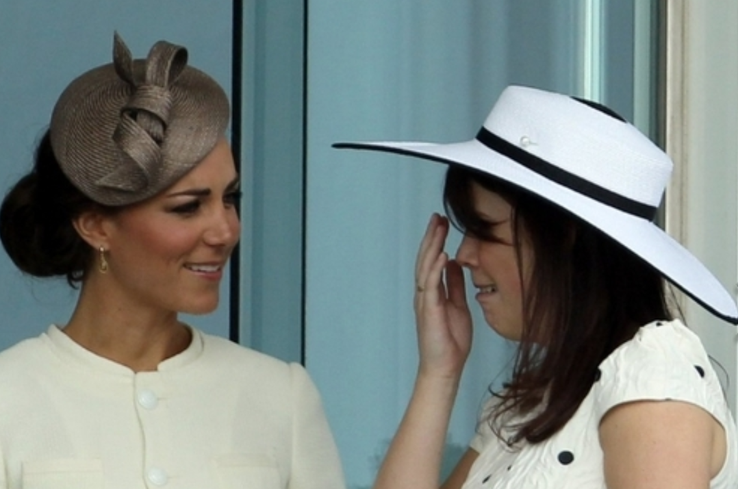 Two princesses that are often overshadowed by Kate Middleton are Princess Beatrice and Princess Eugenie.
Now with the arrival of Meghan Markle on the scene, the two granddaughters of the Queen have been sidelined even more. Of course, there's no evidence that the two are actually upset at this, but rumors have swirled regarding this subject.
An article by Now To Love explored the relationship between Kate Middleton and Kate, and claimed that Eugenie actually scheduled her wedding to conflict with Harry and Meghan's, in an obvious attempt to steal attention away from Harry's new bride. Is the wedding date just a coincidence? Or is Eugenie trying creating conflict with Kate and Meghan?
16

Friends: Queen Elizabeth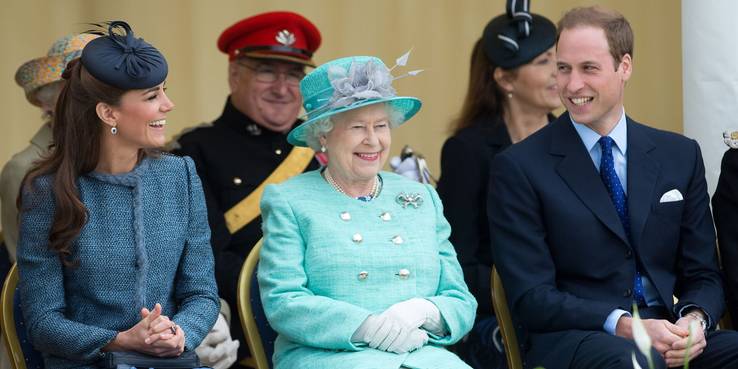 Let's just get the obvious out of the way, shall we? Yes, both Kate and William are incredibly close to the Queen of England, Elizabeth II.
Some would say that she's obliged to be friendly towards both her grandson and her granddaughter-in-law, but according to many sources, the Queen's kindness towards these two lovebirds goes far beyond what is expected of her.
An article just a few days ago by Pop Sugar examined in depth the exact relationship between the Queen of England and The Duchess Of Cambridge, and they've concluded that the two have a very strong relationship. They quoted Kate as saying, "I first met [the queen] at Peter Phillips and Autumn [Philipps]'s wedding… it was in amongst a lot of other guests and she was very friendly," with William adding: "She had wanted to meet Kate for a while."
15

Not So Close To: Princess Beatrice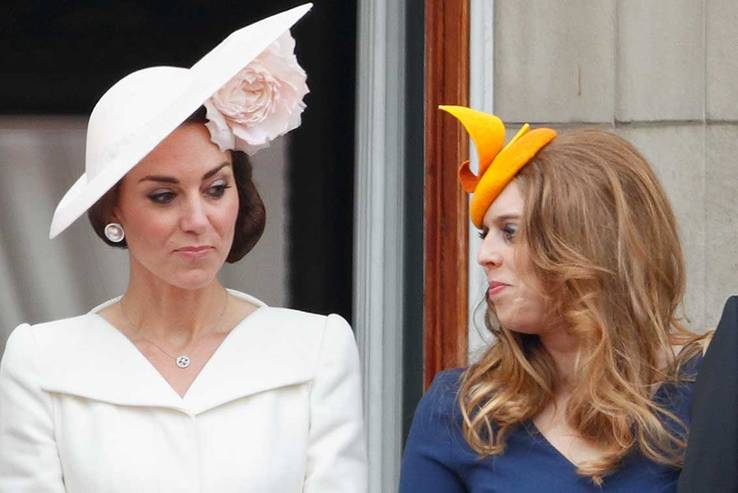 Another princess who gets a lot of media attention is Princess Beatrice. Just like her sister, she's often pushed aside to make room for Kate and now Meghan, who have been media darlings as of late. Prince Andrew is reportedly furious that his girls have not received enough attention, according to an article by Now To Love. But what about her relationship with Kate?
Well according to that same article, Princess Beatrice and her sister are furious at Kate not only for taking attention away from them, but also for being a commoner. In their eyes, as the article alleges, she is unfit for royalty because of her common blood, and we're not sure how their relationship with Kate has been impacted by this. The general consensus is that the two women are not close.
14

Friends: Zara Tindall
The sad thing about being a member of the royal family is that you don't have much time for socializing.
Although Kate has always remained upbeat about her new life, there's no denying that making friends has become a bit of a challenge. But there are new opportunities to make friends with members of the royal family, such as Zara Tindall.
Zara Tindall is Prince William's cousin, and one of the Queen's most beloved granddaughters. She's also a famous equestrian, and although she refused a royal title, she is in the line of succession. And according to a 2015 article by Glamour, Kate and Zara get on very well. They are often seen together at royal events, and some have even commented that they have a similar sense of style.
Featured Today
10 Celebs Who Cut Their Kids Off Financially (5 Who Spoil Them Constantly)

Abby Lee Miller In Tears As She Leaves Halfway House

10 Celebs Who Rely On Their Nannies For Parenting (And 10 Who Raise Kids On Their Own)

13

Not So Close To: Queen Maxima Of The Netherlands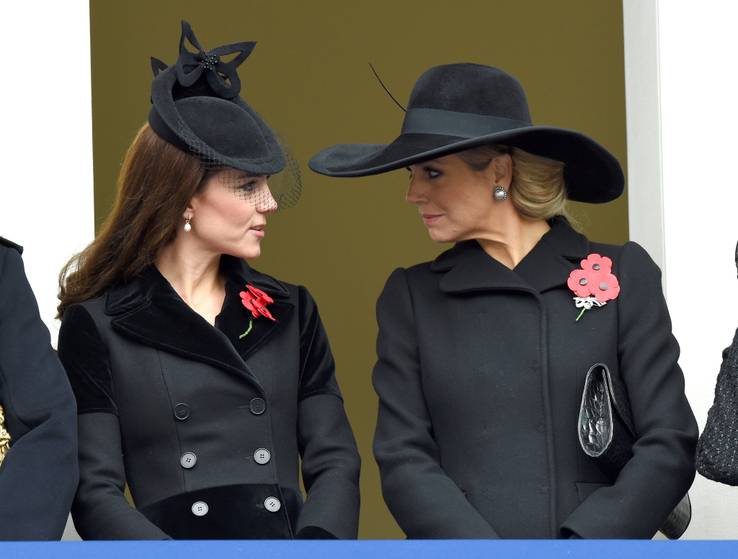 One royal that doesn't get a lot of mentions here in the west is Queen Maxima of the Netherlands. She's definitely one of the most prominent royals out there, and she seems like an obvious friend to Kate. The two are similar in age, and share the same interest in fashion. Often, Queen Maxima is seen wearing spectacular clothing with the media reports on.
In an aforementioned article by Pop Sugar about Kate's relationships with various other royal women, Queen Maxima is mentioned. Although the article claims that they've met a couple times, they go on to say that they two aren't particularly close.
That's not to say that they're bitter enemies – it's just that the two don't really know each other that well, and can't really be considered friends.
12

Friends: Crown Princess Victoria Of Sweden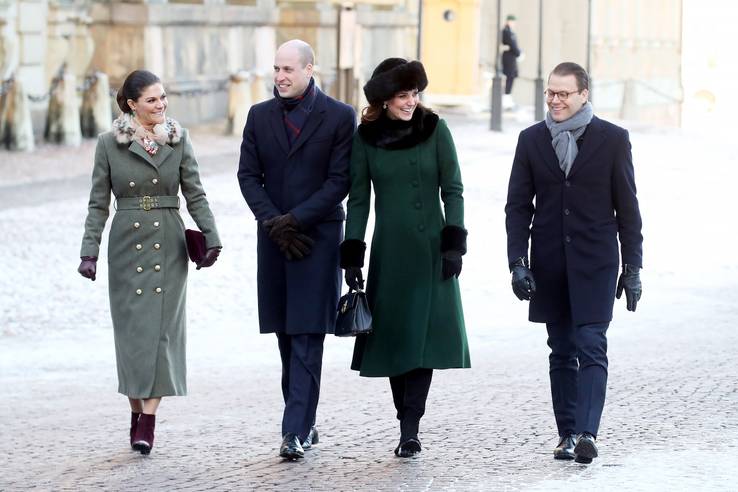 Let's return to Scandinavia for another one of Kate and William's royal friends, and this time we're headed to Sweden. Another stop on the royal tour was to meet Crown Princess Victoria, first in line to inherit the throne from her father, King Carl XVI Gustaf. Crown Princess Victoria is similar in age to the two British royals, and they seemed to get along well.
Their meeting was reported on by a 2018 article by the Telegraph, which claimed that even though they had only known each other for 24 hours, William, Kate and Victoria seemed to really connect on a deep level.
They visited the Haga Palace, had tea and snacks, and visited local landmarks and places on interest, in what proved to be a very successful royal visit.
11

Not So Close To: Prince Charles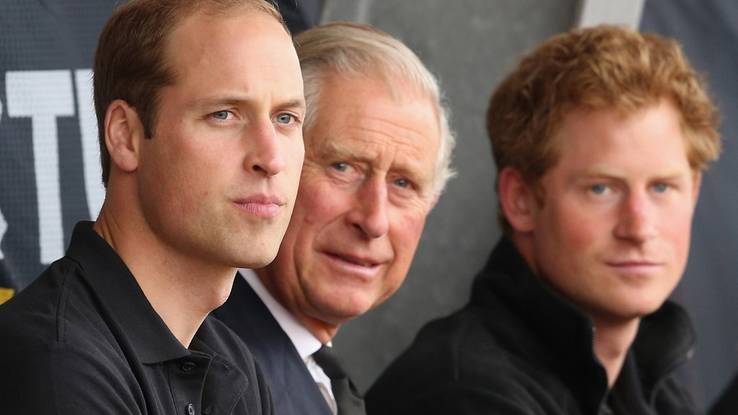 Prince William has many allies in the royal family, and these include some of the highest figures. He can count on the Queen for support, as well as leading royal figures all over the world, but can he count on his own father?
There have been tons of rumors regarding the supposedly tense relationship between William and Prince Charles, and it's tough to ignore all of them.
People published an article in 2018 which drew attention to a very interesting book written about the relationship between Prince Charles and Prince William. The book, called Rebel Prince: The Power, Passion, And Defiance Of Prince Charles, claims that the heir to the throne felt betrayed by William's associated with the Middletons. In addition, the book claims that he feels isolated from his grandchildren, among other things.
10

Friends: Lady Natasha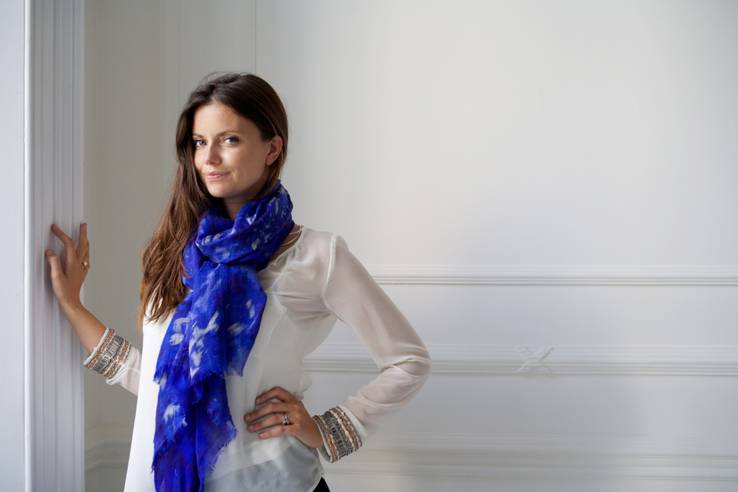 A lot can be revealed about Kate and William's true friends when you look at who they invited to their wedding all those years ago. They made it quite clear that they wanted it to be a personal, intimate affair.
Instead of inviting dignitaries and important people from all over the world, they chose to focus on inviting their closest friends. When we look at the guest list, it's obvious who they're close with.
In a 2011 article by the Telegraph, it's mentioned that one royal who attended this wedding was Lady Natasha Rufus Isaacs. She's not exactly famous, but she does have royal heritage, as she's the daughter of the Marquess of Reading and older sister of Julian, Viscount Erleigh. Natasha is a close friend of William's, and has known him since he was very young. She attended his 21st birthday party, and is also close friends with Prince Harry.
9

Not So Close To: Prince Andrew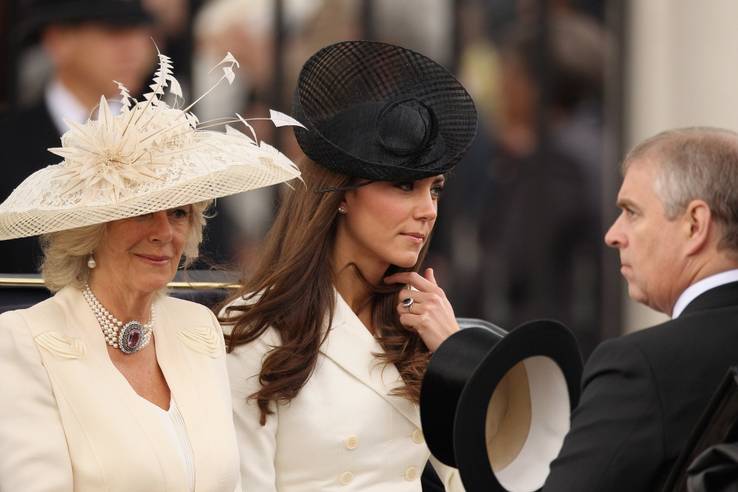 Probably one of the biggest sources of drama in the royal family's history involves Prince Andrew, the somewhat controversial brother of Prince Charles. All his life, Prince Andrew has been in the shadow of his brother, and on the rare occasions that he does make headlines, it's not for the best reasons.
He's the father of Princess Beatrice and Princess Eugenie, and rumor has it that he's just as disdainful of Charles, his children, and their spouses.
In an article by The Sun in 2016, it is alleged that Prince Andrew is furious at the Queen, Prince Charles, Prince William and Kate, because they are taking what he believes to be the birthright of his daughters. According to the article, Andrew wants Eugenie and Beatrice to be funded by taxpayers, in the same way as Prince William and Kate.
8

Friends: The Duke And Duchess Of Northumberland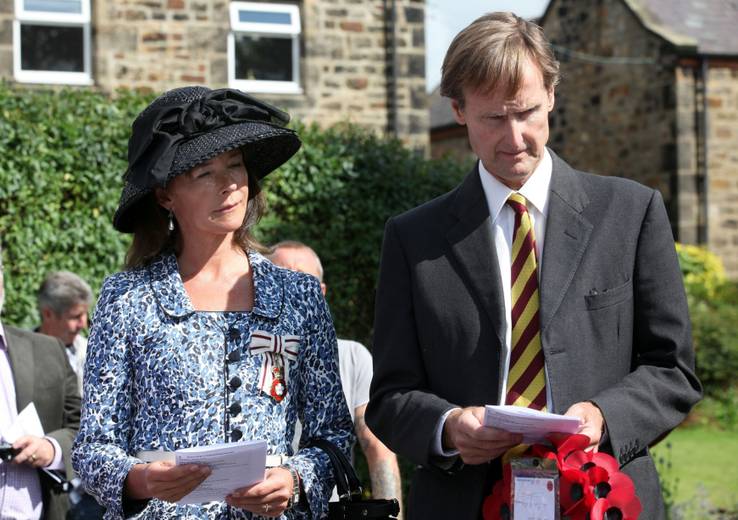 There's actually a surprising amount of people in England who have royal blood, and they're definitely not the ones that you hear about all the time in the media. Some of these people are just regular citizens for the most part, but they do have connections to the royal family. Some know William and Kate only distantly, but the Duke And Duchess of Northumberland are closer to this couple than most.
The evidence is the wedding invitation, as the article from the Telegraph claims. Ralph and Percy Jane are a little bit older than Kate and William, but they were liked enough by the couple to win a wedding invitation.
Because Kate and William only wanted to invite close friends, these two couples must have a special relationship. Fun fact, the Duke And Duchess of Northumberland own the "Hogwarts" castle where Harry Potter was filmed!
7

Not So Close To: Sophie, Countess Of Wessex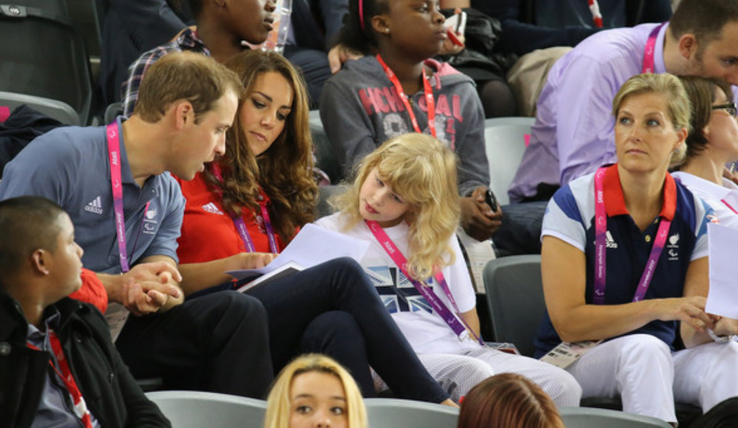 Kate might seem like an outsider to the royal family, but in truth there are many women like her in the ranks of the British royals. And by "women like her" we mean so-called commoners that have married into the royal family. One royal family member who has this is common with Kate is Sophie, Countess Of Wessex, who has been married for over ten years to the Count.
Pop Sugar mentioned the Countess in an article about the royal ladies that are closest to Kate. While this article mentioned they spend time together, it also addressed rumors that there is a rift between the two, and that they don't get along, despite their obvious similarities. The truth of the matter is uncertain, although it's probably safe to say that both women aren't exactly close.
6

Friends: Lady Kitty Spencer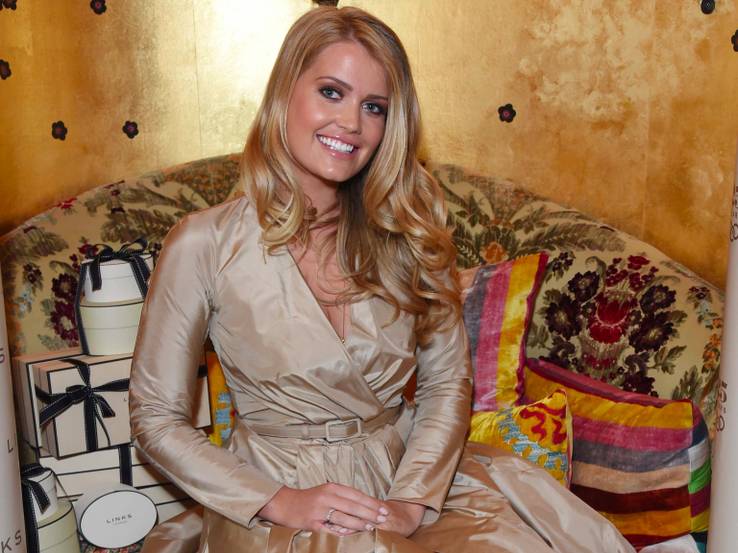 Lady Kitty Spencer is one of the most famous members of the royal family, although her royal heritage is not as strong as some of the other more prominent figures we hear about. Her beauty and public image is definitely one reason we hear a lot about her, and the fact that she has an amazing Instagram page doesn't hurt, either. She was also invited to Kate and William's wedding, which implies that she's close with the pair.
Lady Kitty Spencer is the eldest daughter of Earl Spencer, the brother of Diana, Princess of Wales. That same article by the Telegraph confirmed that she was in fact invited to the wedding, and it makes sense seeing as she's the cousin of Prince William. The fact that she's so close in age to this couple makes her someone that they probably can connect with on a deep level.
5

Not So Close To: The Royal Family Of Japan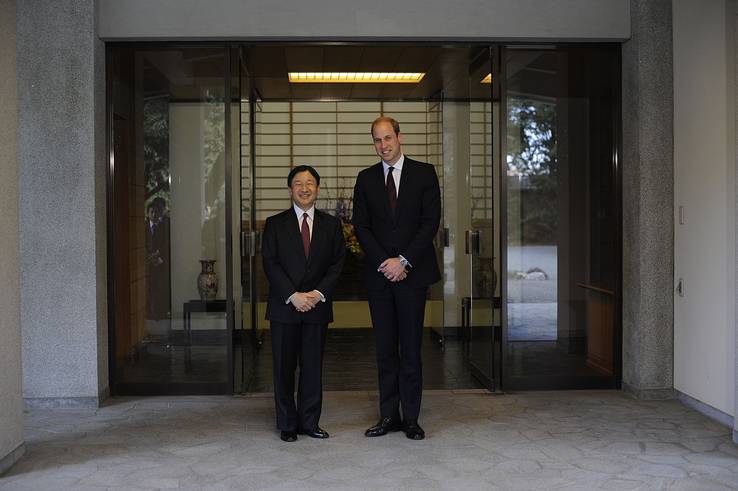 One of the most interesting royal visits that Prince William made was to Japan. The tour was a huge success in the empire of the rising sun, with the Japanese public greeting Prince William as if he were a movie star or famous musician. He toured some of the local landmarks, posed for a photo in an authentic Samurai costume, and met the local Japanese royalty.
The visit was examined in depth through an article by CTV back in 2015. The article talked about how both princes are different, and how Prince William was seemingly much more outgoing than the reclusive and quiet Crown Prince Naruhito. Even the Japanese public agreed that their crown Prince should learn from Prince William in terms of being outgoing and a public figure. They're not enemies, but they're not exactly friends either.
4

Friends: Camilla, Duchess Of Cornwall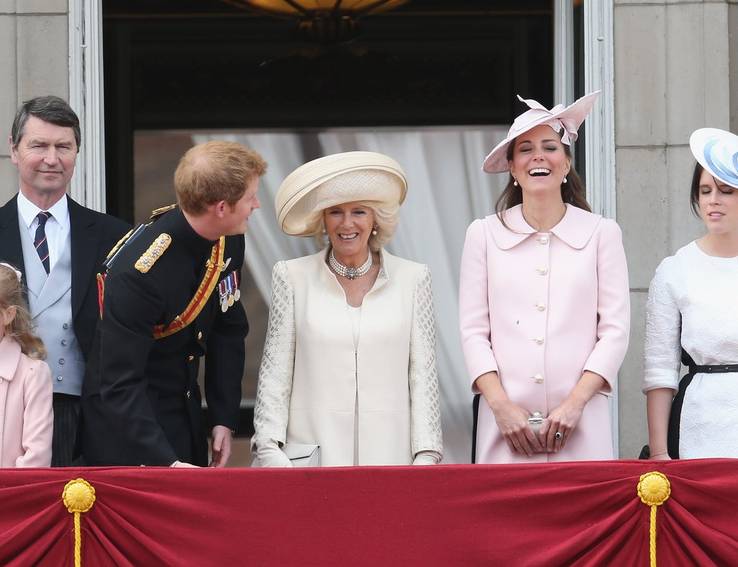 Kate and William's relationship with Camilla, Duchess Of Cornwall is slightly… complicated. There are those who say that their relationship is not very good, while others claim that the couple get along with her just fine. For those who don't know, Camilla is Prince Charles' second wife (after Diana), making her Harry and William's stepmother.
An article by Pop Sugar claims that Kate and Camilla are incredibly close. They describe Camilla as a mentor and a guide to Kate into the intricacies of royal life, and points out that they are frequently seen together.
She was also present at their wedding, and gifted Kate a magnificent charm bracelet, which has both Kate's and Camilla's initials engraved on it.
3

Not So Close To: Camilla Duchess Of Cornwall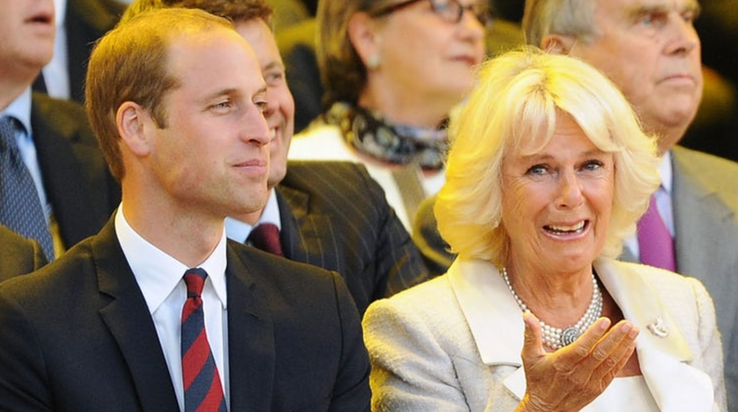 Yes, we're aware that we've already mentioned Camilla, Duchess of Cornwall under the section of "friends." So what gives? How can Camilla be both a friend and an enemy of Prince William and the Duchess of Cambridge? Well, as we mentioned earlier, the relationship between this couple and Camilla is slightly complicated, and there are rumors that say many different things.
While we've mentioned that past articles have pointed to a pleasant relationship between Kate and Camilla, there are conflicting rumors. In an article by the Express, it is alleged that Prince William does not like his stepmother, and could refuse to allow Camilla become queen. They also mention a documentary where Prince William refers to his children having two grandmothers, Diana and Kate's mother, while completely failing to mention Camilla.
2

Friends: Lady Amelia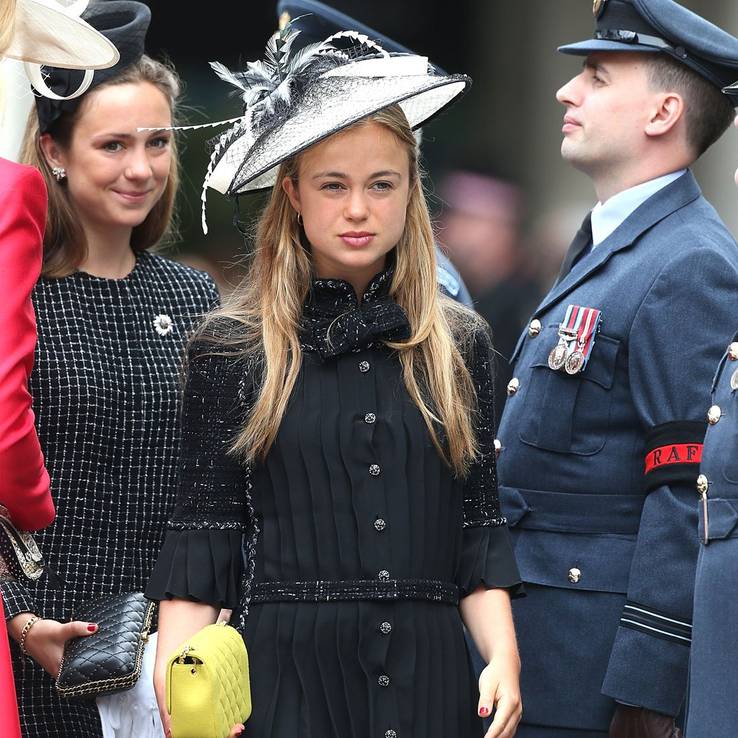 To round out the last one of Prince William and Kate's close royal friends, we couldn't help but mention one of the most interesting members of the royal family, Lady Amelia. She's definitely one of the most talked about royals, and this is probably due to her good looks and very public image. She's been described as the most beautiful member of the royal family.
She's also a model, and might just have a free-spirited streak in her. She is the granddaughter of the Queen's cousin Prince Edward, the Duke of Kent, making her 36th in line to the throne.
She's also Prince William and Kate's second cousin, according to an article by the Mirror. The article also claims that she'll probably be invited to Meghan and Harry's wedding, and that means that she's probably close with William as well.
1

Not So Close To: Crown Prince Felipe Of Spain 
Now let's move on to all the royals that Kate and William aren't such great friends with. And much of this is admittedly based on rumors from other articles or speculation based on past actions of the royals. But you do have to wonder how certain royals feel about each other. Are the smiles just for the cameras? Are there genuine feuds in the royal families that we don't know about?
One person who might just be a slightly unsavory character in the eyes of Kate and William especially is the Crown Prince Of Spain, Felipe. In an article by the Telegraph in 2011, it was revealed that Crown Prince Felipe was not in fact invited to Kate and William's wedding, but the king and queen of Spain were. This was allegedly seen as a great insult to the crown prince.
References: vanityfair.com, popsugar.com, dailymail.co.uk, the telegraph.co.uk, glamour.com, mirror.co.uk, nowtolove.com, thesun.co.uk, people.com, washingtonpost.com
Source: Read Full Article