It's hardly a secret that Meghan Markle and Prince Harry's fashion game is so on fleek, it hurts. Seriously, these two never fail to serve up some of the best matching outfits ever, and if you have any doubts, prepare to have them all washed away. These photos of Prince Harry and Meghan Markle in color-coordinating outfits are absolutely everything — and the buzz surrounding these iconic baes has switched into high gear now that it's been officially confirmed by Kensington Palace that they will be expecting a literal babe of their own. Naturally, their matching couples fashion makes me wonder if the newest addition to the royal family will also be outfitted with a coordinating wardrobe. I think yes.
Although matching outfits might seem like a trivial detail on the surface, the truth is that sometimes, being on the same page visually is just as important and being in-sync in other ways. This is especially true when a couple is in the public eye and under immense scrutiny. Plus, let's be real, we all know that matching our baes is also fun AF. So without further ado, here are some of Meghan and Harry's most impressive power couple looks that will make you want to start matching you bae right away.
1

Classic Chic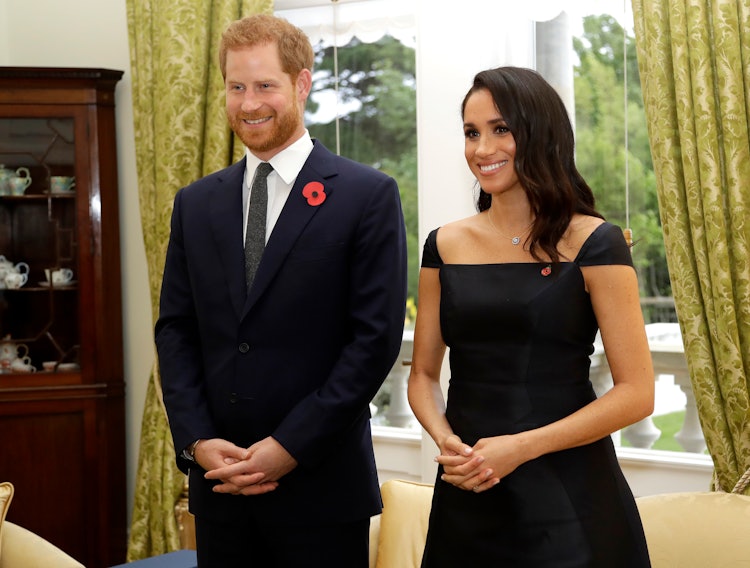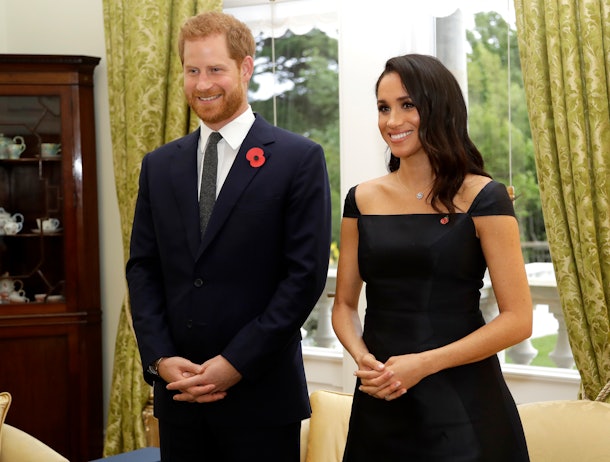 Is it just me or is this simple evening look to die for? Her hair, the matching pins, their joyous expressions — these two are so clearly vibing, I want to scream. The classic elegance radiating from this picture is #couplegoals like no other.
2

Grey Geese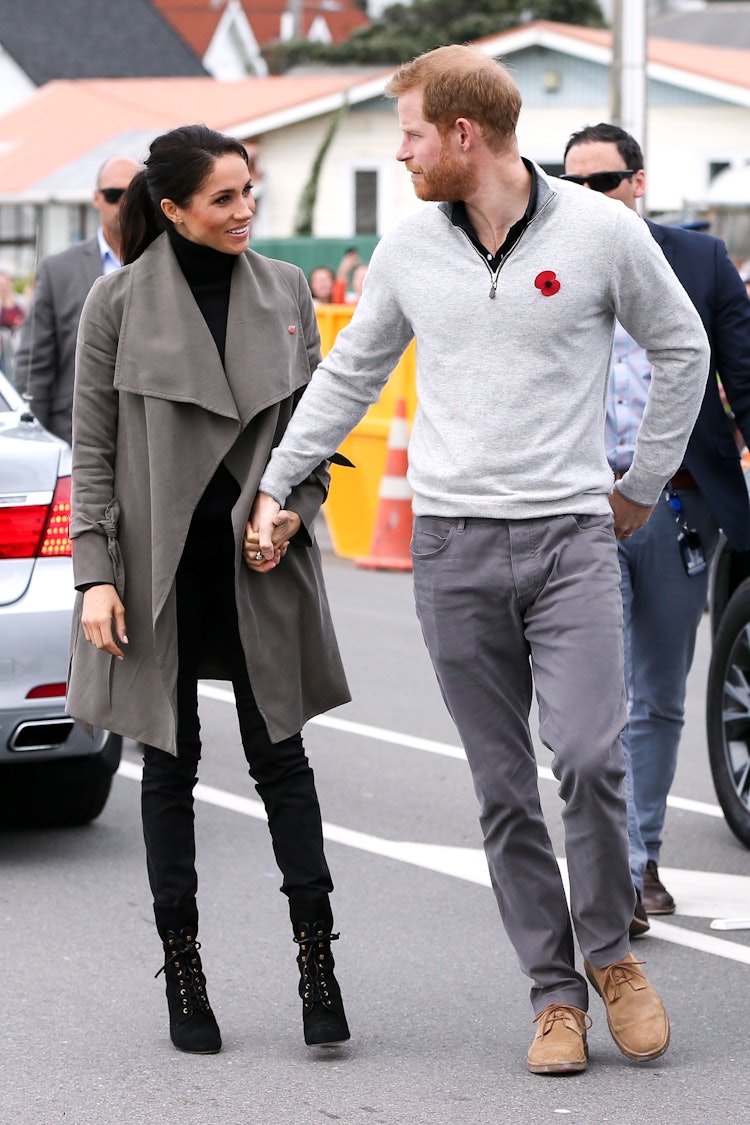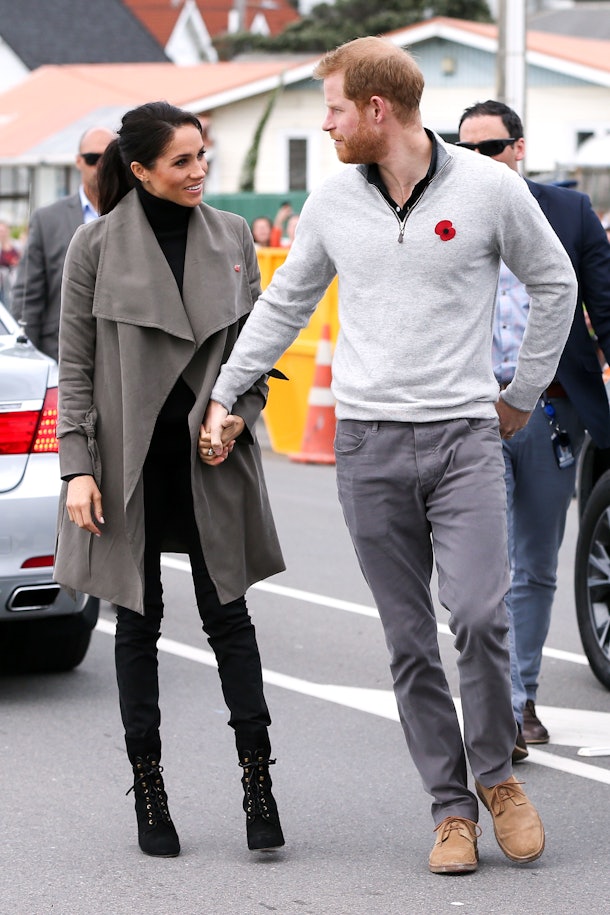 Sometimes coordinating is best done in a more roundabout way. You don't even have to be wearing the same shade of any particular color to accomplish an epic synergy with your boo, and these two have proved it. If anything, the varying grey scale draws attention to the fact that they are two sides of the same coin — in the same family, but still holding their own.
3

Blue Babes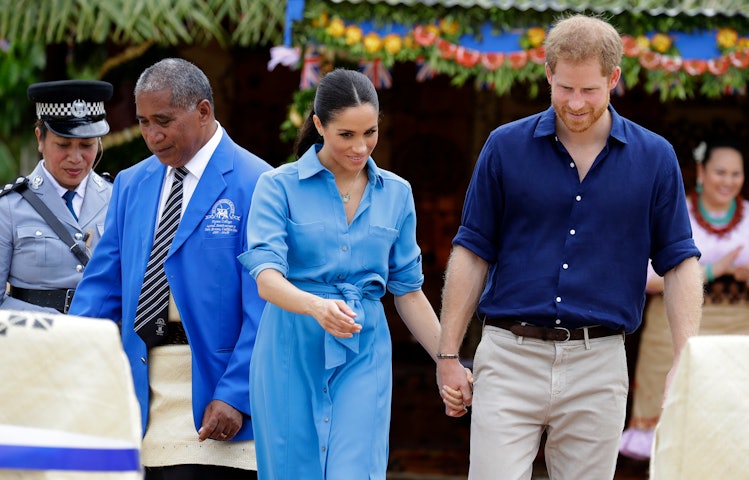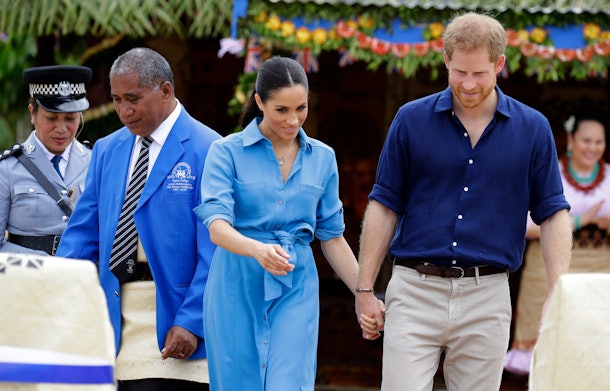 And yet again, Meghan and Harry are giving us an explosion of chromatic bliss that should be outlawed. Also, is it just me or are they literally staring at the same random spot on the ground with the exact same expression? These two are the cutest. Who wouldn't agree?!
4

Tropical Tendencies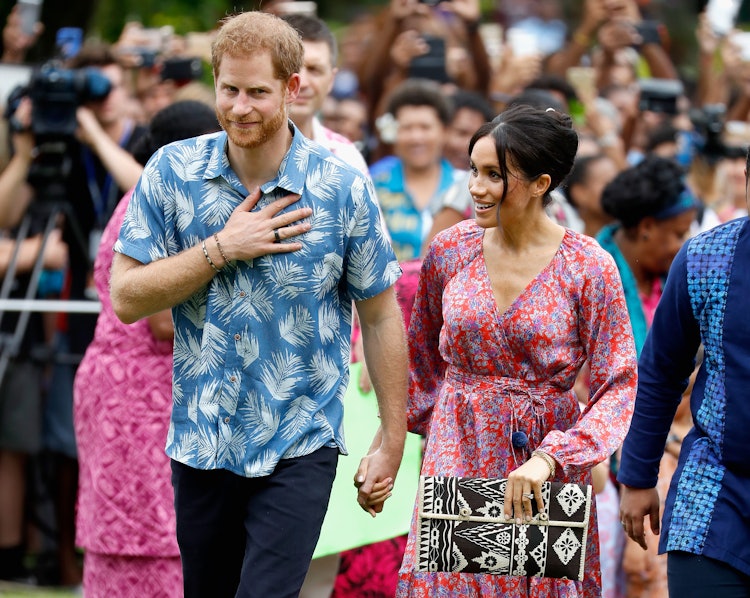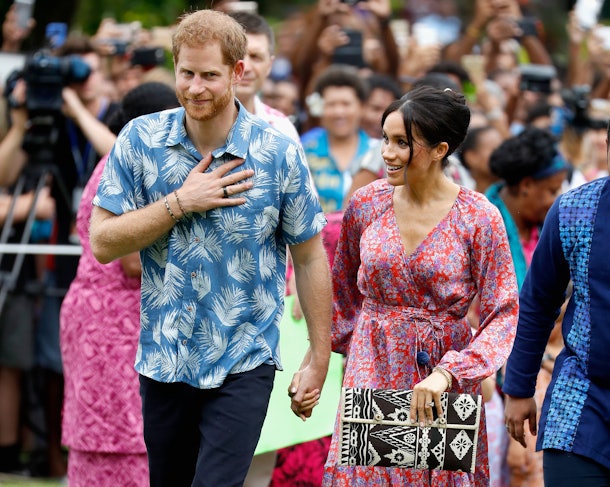 If you ever find you and your bae wearing two totally different prints that still magically match, that's when you know your love is real. (JK, sort of). This tropical look is tied together with blue and white in such a subtle way, it's almost genius.
5

Athleisure Pros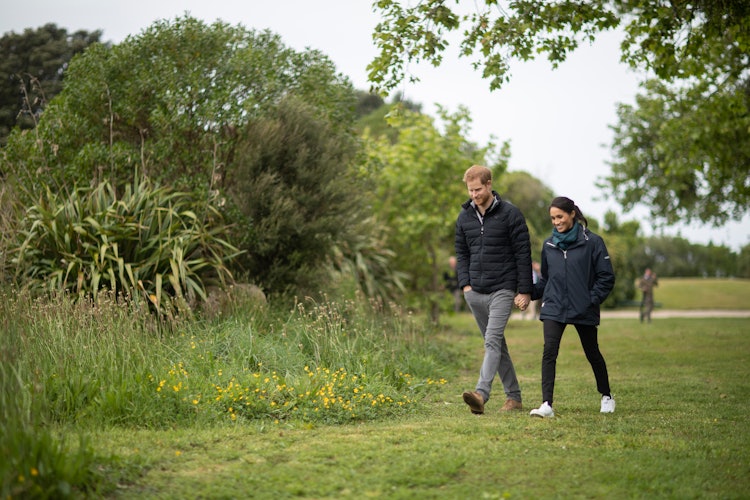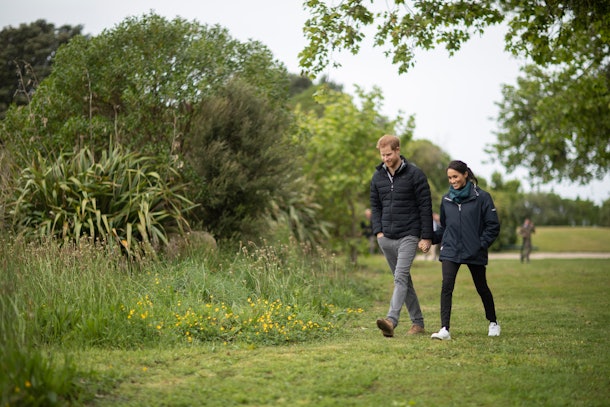 Can we just talk about how this matching athleisure look is also bringing it? The same but different — you know?
6

Athleisure Pros (Round Two)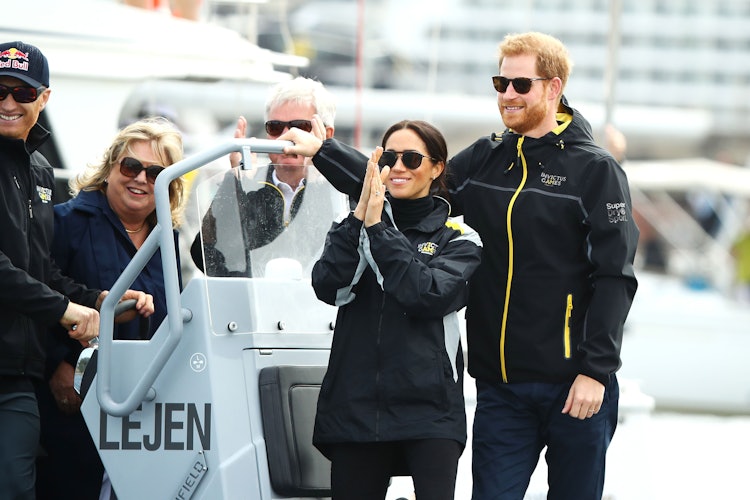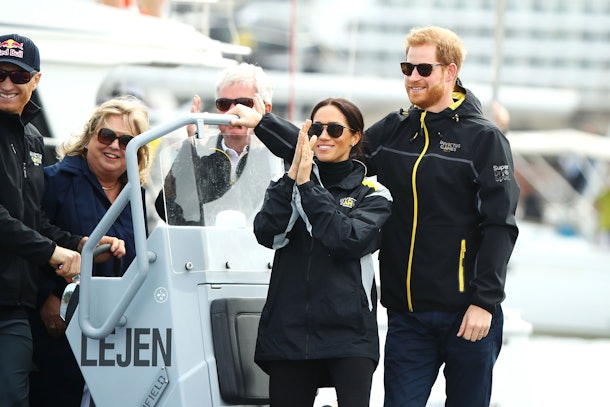 It's also cool to see how they wore basically the same jacket but put their own individual spin on things by incorporating slightly different pants and sunglasses.
7

Formal Fodder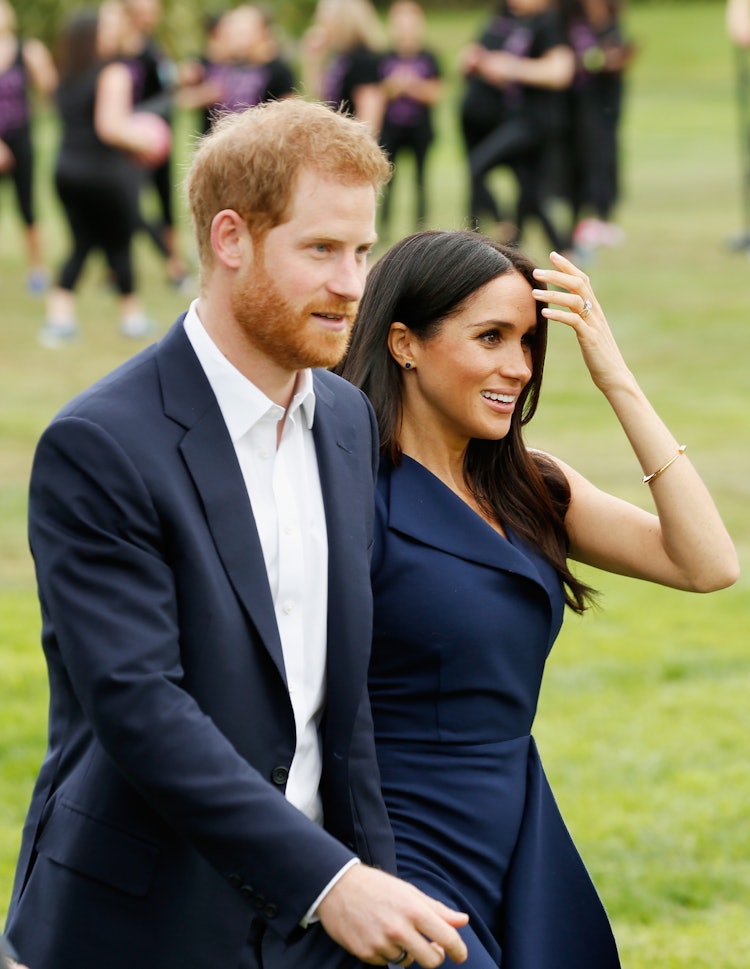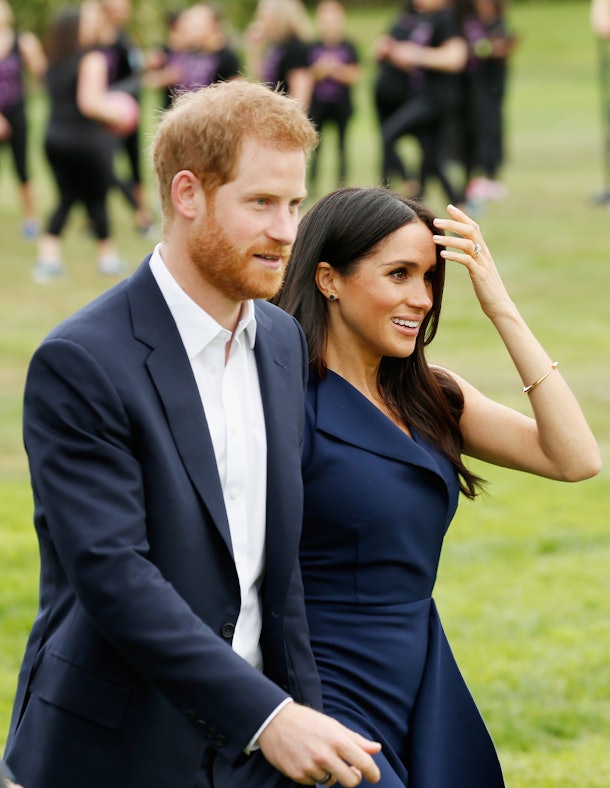 Here they go again! Matching in navy formal wear like it's the new black. Insert ~chef kiss~. They're so connected it literally looks like they are inhaling at the same time, I'm dead.
8

Khak Attack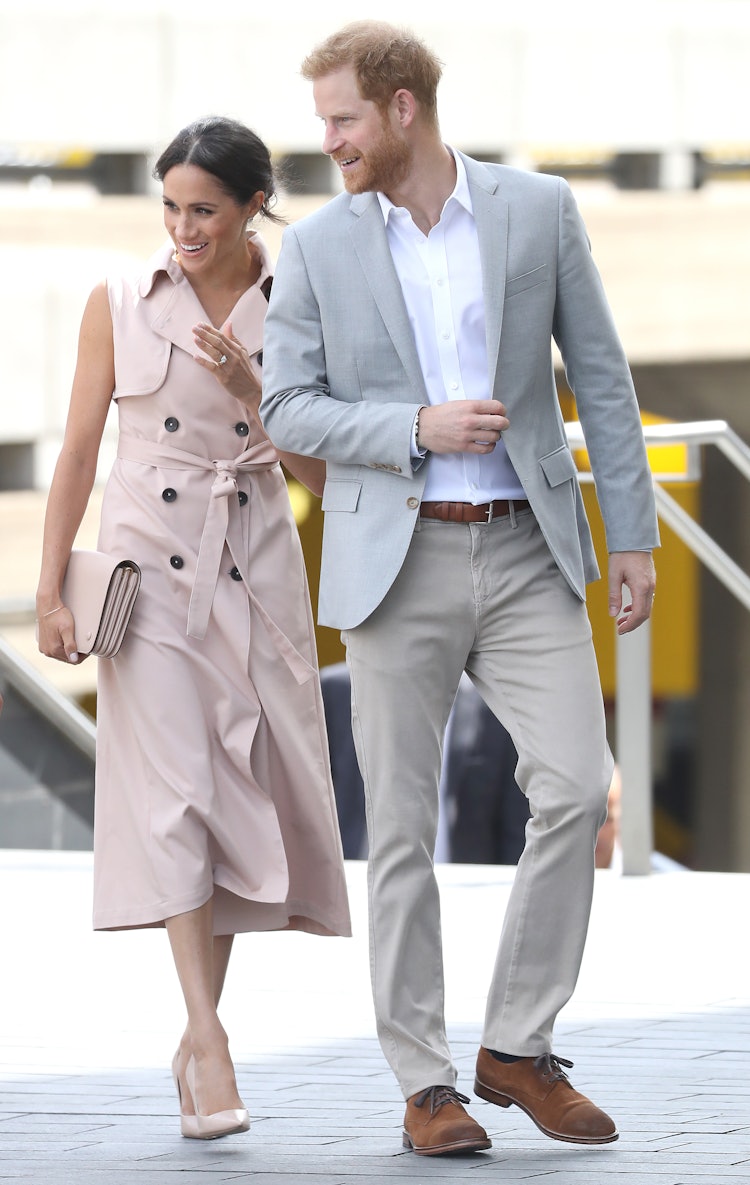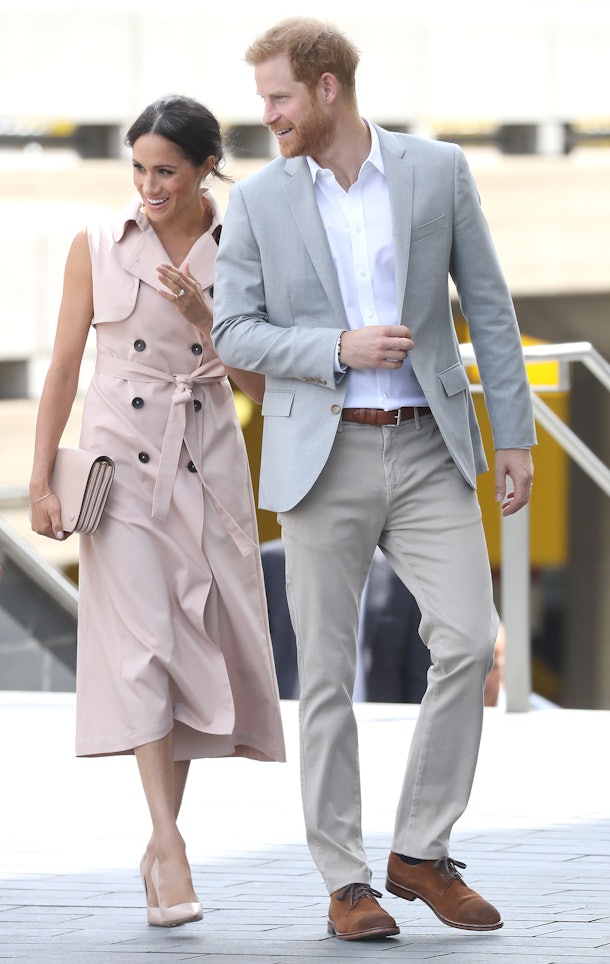 They even made Khaki look like the most effortlessly chic thing in the world. I'm noticing a very inspirational trend here people. Harry and Meghan, apparently, love to change my mind about looks I swore I'd never wear.
9

Green Gods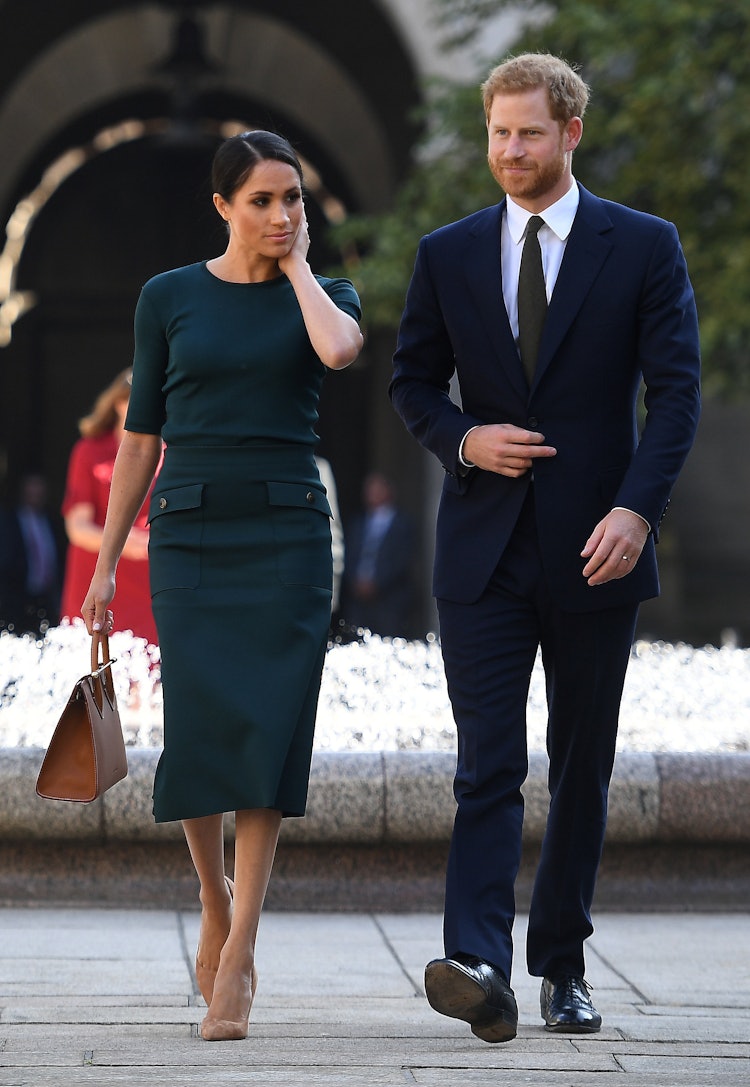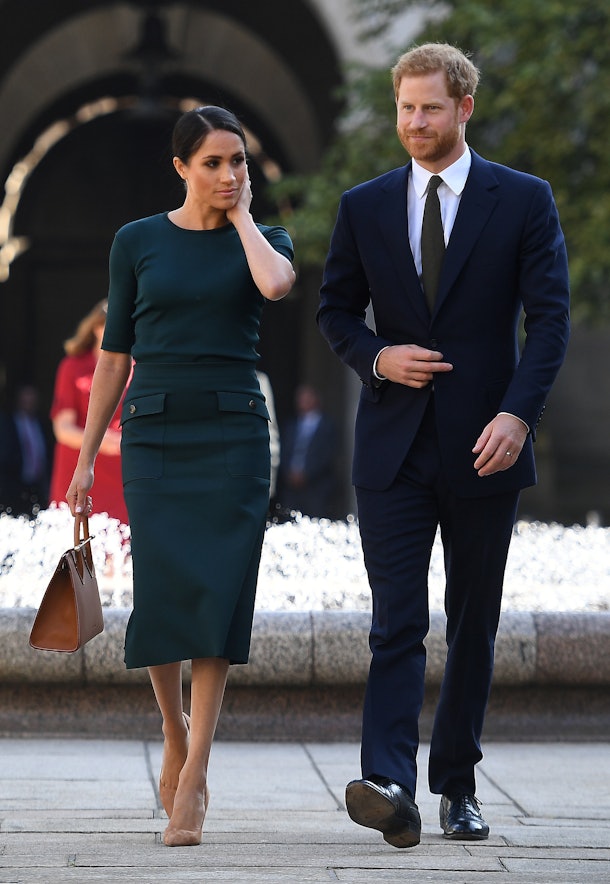 The subtlety here really is something. At first glance, it might not even look like they're actually matching — but upon closer inspection, the hunter green of his tie and the slightly richer green of her outfit is such a stellar combo.
10

Navy & Cream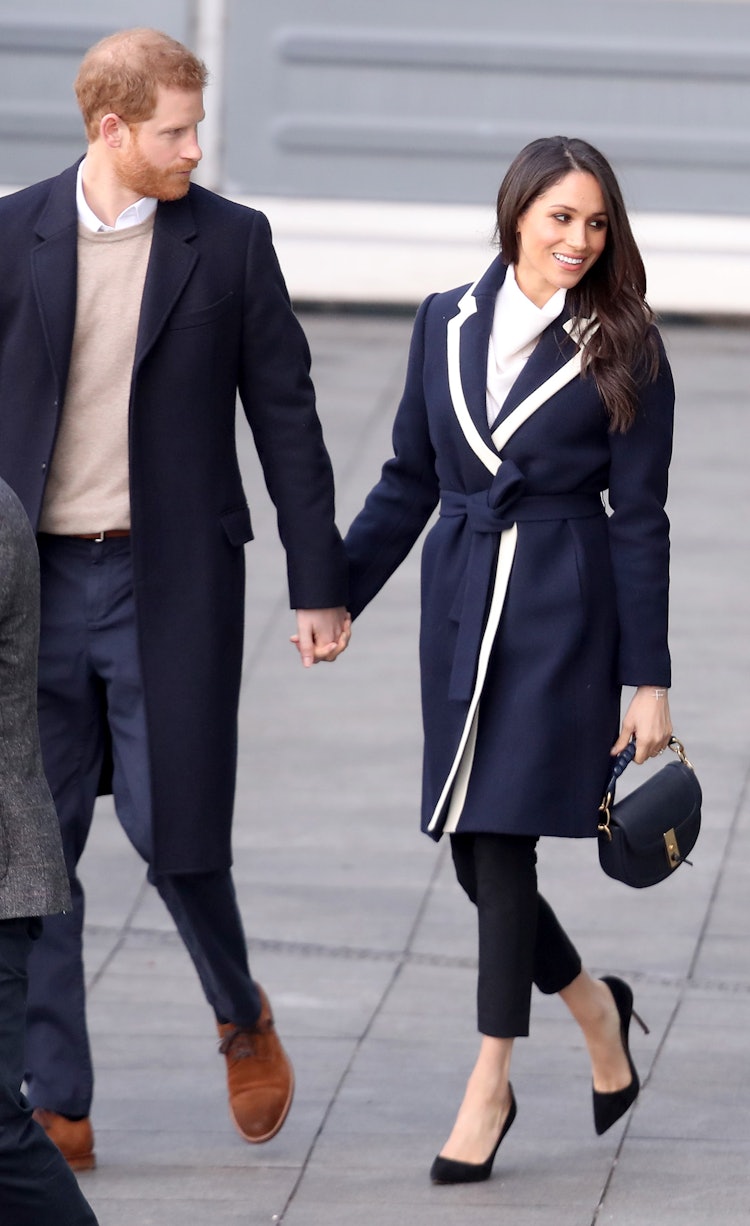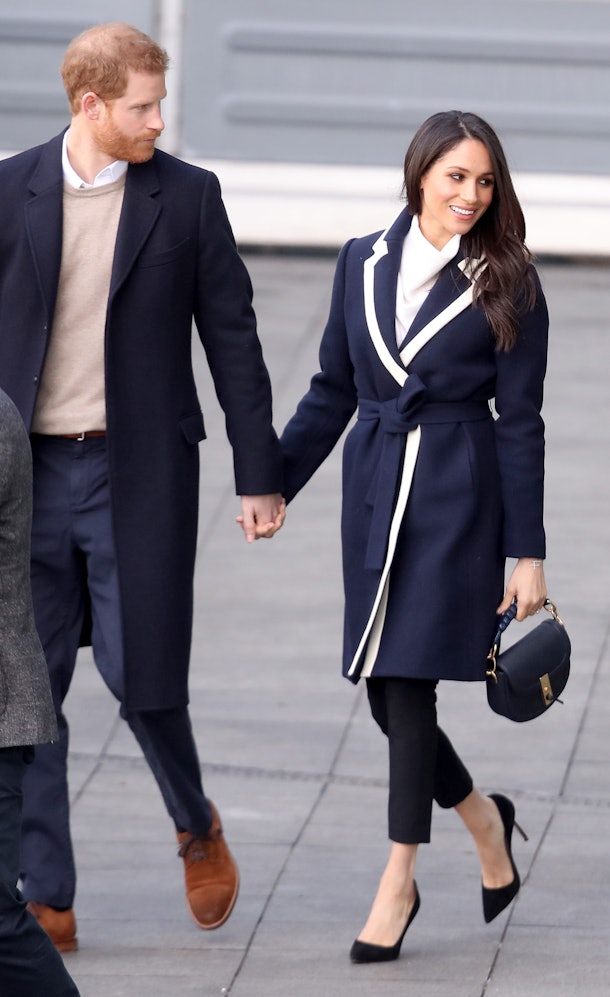 Here they are yet again, matching in cream sweaters and navy coats, glowing in all of their royal perfection. These two love navy and I'm not even a tiny bit mad about it.
11

Grey Geese (Round Two)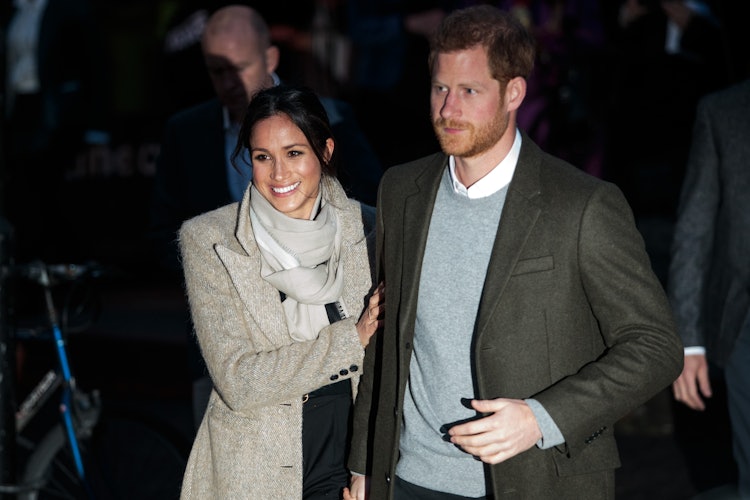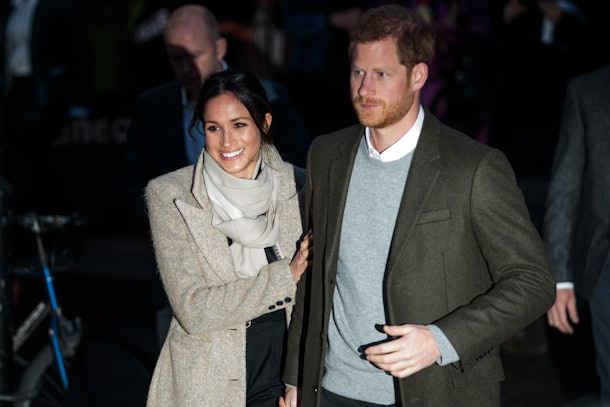 Another grey look coming at you from the most adorable kids on the block. I dare you to come up with an example of a couple that exudes class and style in such a natural-seeming way. While looking at these pics, all my mind can do is daydream about all of the adorable coordinating baby pieces that are soon to come.
As you can see, Meghan and Harry are in a league of their own when it comes to their looks. And TBH, if we all had a royal sized budget and expert stylists who are aware of even the smallest details and what they represent, then we'd all probably be stylin' this intensely. Sadly, most of us will just have to take in their epic couple fashion from a distance.
Source: Read Full Article