Ever since the now Duke and Duchess of Sussex got engaged, there has been much talk of Duchess Meghan "breaking royal protocol" with everything from her hairstyles to the way she interacts with fans. And while in many of those cases she wasn't actually doing anything wrong, there are some things that Meghan Markle can't do anymore now that she's a royal. Those messy buns aren't breaking any official rules no matter what you might have heard, but you won't be finding her posting selfies of her good hair days on Instagram.
Everyone knows Markle left her job as an actor to marry Prince Harry and become a member of the royal family. But Markle didn't see this as losing anything. She said in her and Harry's post-engagement interview, "I don't see it as giving anything up. I just see it as a change." She continued of working on Suits, "It's a new chapter, right? … We were very, very fortunate to be able to have that sort of longevity on a series. For me, once we hit the 100 episode marker, I thought, you know what, I have ticked this box, and I feel very proud of the work I had done there and now it's time to work as team with [Harry]."
But while she might not see her career change as something she gave up, there are some things she's no longer able to do now that she's a royal… at least not in public.
1. Eat Garlic
It has been widely reported that royal family members cannot eat garlic while at public or official events, and it's not just a rumor. The Duchess of Cornwall said that garlic is a "no-no" while appearing on MasterChef Australia, according to the Huffington Post. When one of the judges asked for clarification and said, "Because you're talking, chatting?" Duchess Camilla responded, "Yes, exactly. So you always have to lay off the garlic." The other reason might just be that the Queen hates it. According to Darren McGrady, a chef at Buckingham Palace who spoke with Express, "We can never serve anything with garlic or too much onions. The Queen would never have garlic on the menu."
Don't worry, Markle can still go wild with garlic at home if she likes.
2. Take Selfies With Fans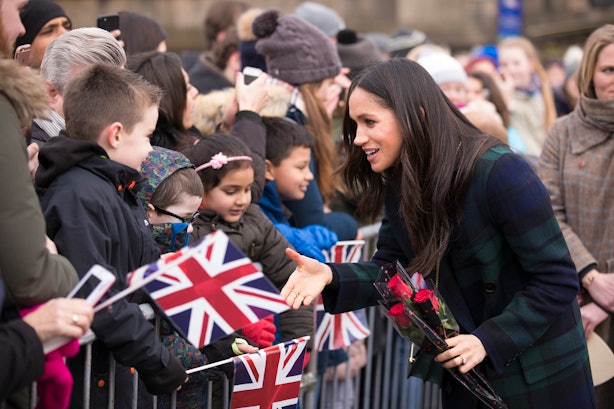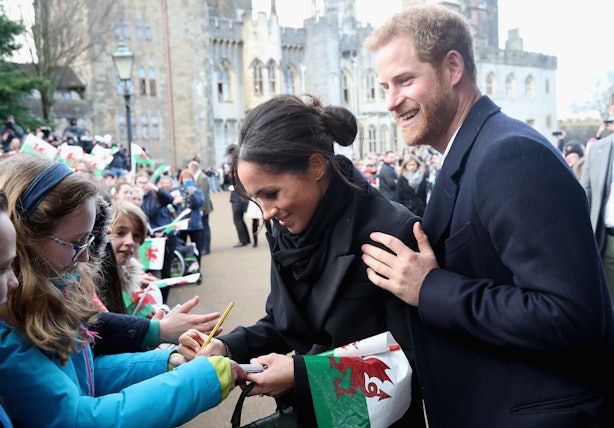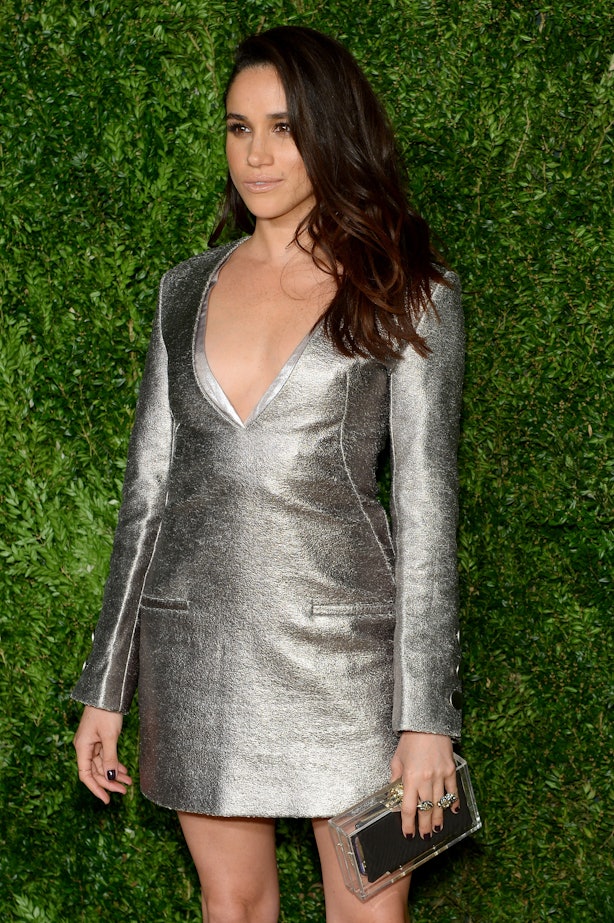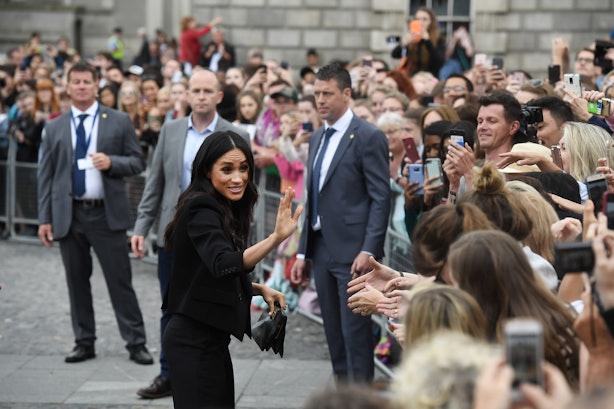 It probably goes without saying, but Markle has security guards now. Simon Morgan, who has worked with security involving the royal family, told CBS News, "She will no longer be able to just pop to the shops and buy a pint of milk or a newspaper. A protection officer will now go with her."
While there's a lot that Markle can't do, times are changing, so some of these "rules" could end up becoming more relaxed. For instance, as CNBC reports, many younger members of the royal family, including Markle, will give hugs to fans even though royals traditionally didn't. (Princess Diana, who was a hugger herself, excluded.) For now, it's funny to imagine Markle and Harry taking selfies they'll keep for themselves in front of the garlic shrimp they made for dinner.
Source: Read Full Article