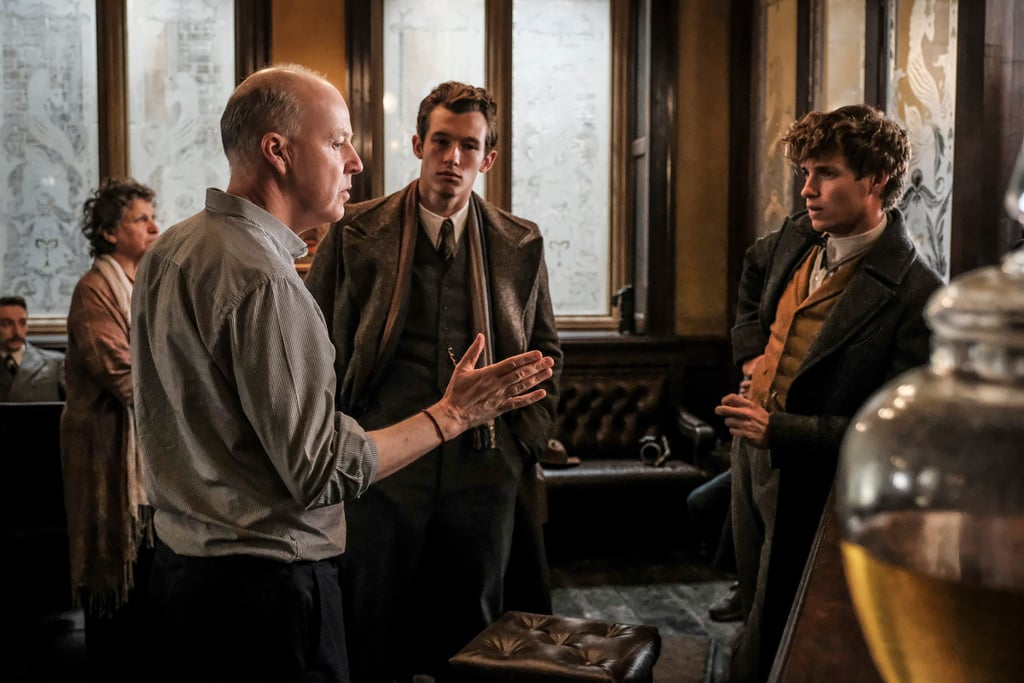 17 Revelations About Fantastic Beasts: The Crimes of Grindelwald, Straight From the Set

When the onscreen Harry Potter franchise ended its illustrious run in 2011, many fans of J.K. Rowling's story went into immediate mourning; sure we all still have the books to keep us company, but seeing that marvelous, magical world up on the big screen every few years brought with it a special kind of joy. That's what made the hype around the 2016 film adaptation of Fantastic Beasts and Where to Find Them simultaneously so strong and also a little hesitant — could it live up to its predecessors? As you hopefully know by now, it does . . . and then some.
Now we find ourselves just a few short weeks away from the premiere of its sequel, Fantastic Beasts: The Crimes of Grindelwald. So far, the second film has been mired in a bit of controversy, courtesy of star Johnny Depp, who plays titular villain Gellert Grindelwald. But when I visited the sequel's set outside of London late last year, spirits were high, for good reason: the cast and crew were in the midst of creating some serious magic. The second movie in the five-part series aims to be even more dazzling than the first, which was confirmed to me repeatedly by stars like Eddie Redmayne, Ezra Miller, and Callum Turner, as well as director David Yates.
Source: Read Full Article