As Hollywood fans, we tend to view actors and actresses in real life like we view their characters on the screen without really truly understanding the person off-camera. In fact, you probably aren't even watching anything close to what the entertainer is truly like (it's more like a brain-child of the writer and director). Needless to say, the spotlight of Tinseltown changes not only who we see, but how we see them.
On one hand, the super nefarious super villain may sometimes turn out to be the nicest guy on the set. Take for example notorious antagonist Danny Trejo. While he may have been a prisoner with many personal issues in the past, the 73-year-old Mexican actor has turned his life around and now chooses to play the "bad guy" role to teach today's youth about how to avoid the same mistakes that he made. Pretty cool right, right?
On the other hand, their are the seemingly goody two-shoes, girl next door celebrities who appear to be America's sweetheart, yet are actually anything but. These female entertainer's drastic departures from their on-screen personalities may come as a shock to fans, but remember that Hollywood has a tendency of chewing up these innocent young women and spitting them out as cold, bitter divas. Let's take a look at some of these ladies by diving into 20 "sweetheart" female celebs who are actually very different IRL.
20

Kristen Bell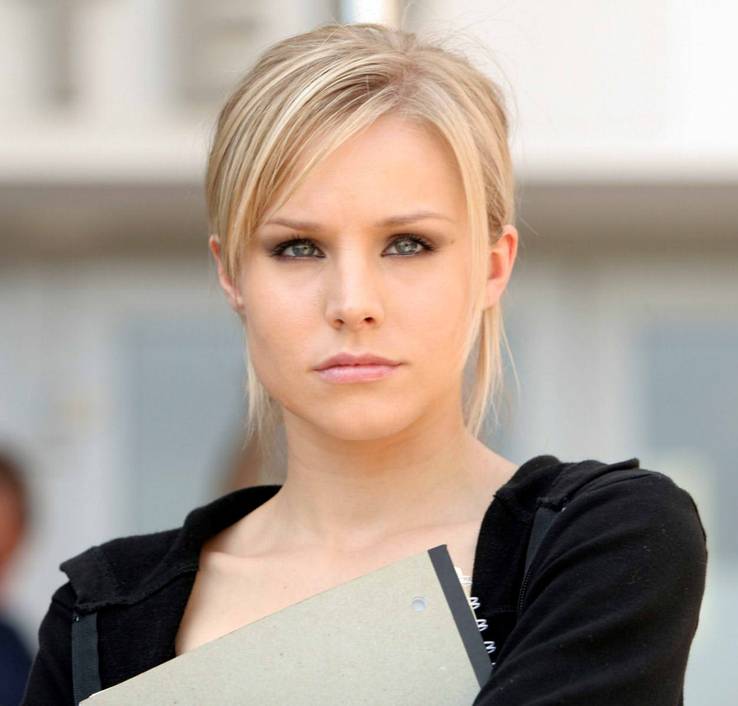 Pop culture fans have a mixed view about actress Kristen Bell. She usually is a sweetheart in real life, donating to charities, cracking jokes on Twitter, and being open about her relationship with husband Dax Shepard. But, the Veronica Mars star seems to have a little bit of a "holier-than-thou" side. This is what a user on Reddit had to say:
"I was at the USA vs Australia basketball game during the olympics, Kristen Bell sat down next to me and my brother, and told us we were "total [jerks] for cheering loudly."
The odd fan interaction seemed to be out of the ordinary for the lovable actress, but it wasn't an isolated incident. According to Gawker, some fans saw Bell hanging around Brooklyn in 2008 and they "politely [asked] to use her lighter." The actress responded with a harsh "'NO' and reamed [them] out for not having [their] own lighter." There appears to be a pattern brewing here.
Still, it doesn't seen that Bell really cares too much about what people think about her, telling Bustle in 2017 that "you can see me however you want to see me." On top of that, her life motto is "I like being an actress, but I love being Kristen." Now that sounds a little snooty, don't you think?
19

Catherine Zeta Jones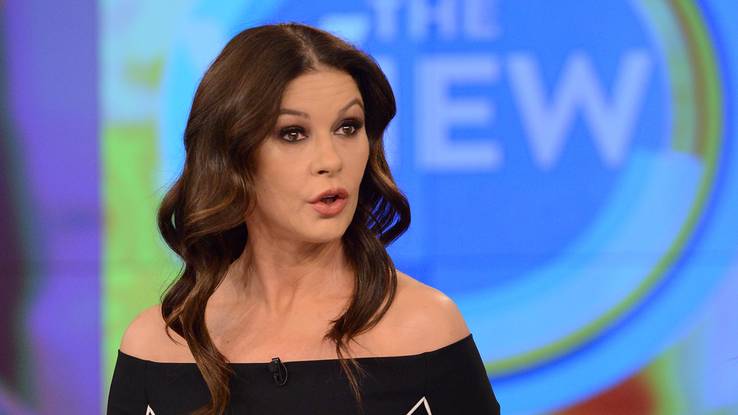 The Mask of Zorro actress seems to mask her personality in the public eye. Catherine Zeta-Jones may appear to be a fashion icon, humanitarian, and all-around wonderful wife to her husband of nearly 18 years, Michael Douglas – but that all may just be a facade. According to The Telegraph, the Academy and Tony award-winner said, "I torture my husband and everyone around me with my nerves and anxiety." She also has suffered from mood swings in the past while dealing the Douglas' diagnosis of Stage IV throat cancer and seemed to be visibly difficult in public. Yet it wasn't all completely her fault.
In 2011, ABC News reported that Zeta-Jones had been diagnosed with bipolar II disorder. Some of the manic depressive symptoms of this illness are intense shifts of moods between "depression and euphoria." The actress has since sought medical treatment and has been an advocate for lay people across the world who also are afflicted by the debilitating mental disorder, but don't have the same platform. In a public statement, she said "there is no need to suffer silently and there is no shame in seeking help."
While she hasn't landed any major roles in the past few years, (perhaps due to the high-pace, high-demand nature of Hollywood), Zeta-Jones has been keeping busy leading a luxurious lifestyle. The couple has a net worth of approximately $300-million. The Ocean's Twelve star is definitely set for life!
18

Carrie Underwood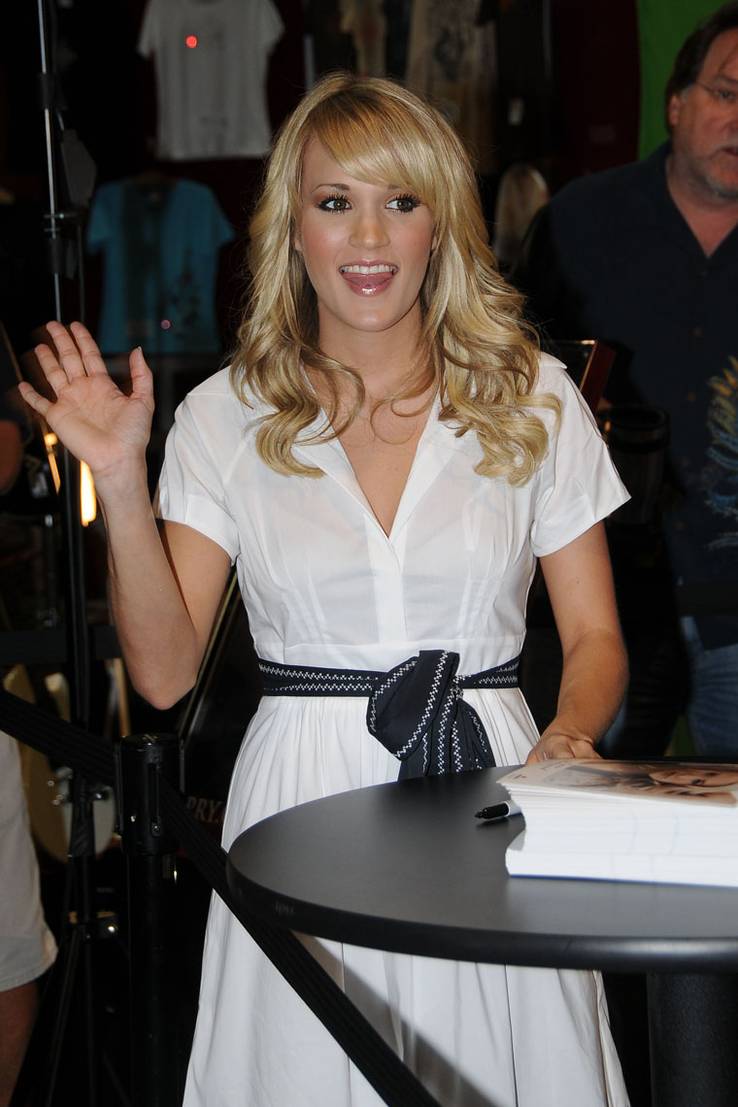 Seemingly shy and reserved, Carrie Underwood broke onto the scene in Season 4 of American Idol, which she ended up winning. With curly blonde locks and a bubbly charm, the Oklahoma native continued to win over the hearts of the American people on her way to seven Grammy Awards. She is the true embodiment of a Southern Belle on-stage, but not everything is butterflies and rainbows for Underwood in private.
According to the Orange County Register, the country singer has a little bit of a "darker side." She admitted in an interview to being "very moody," which is clearly a departure from popular opinion. Perhaps Underwood was just pandering to her fans to shed her good girl image, attempting to appear more human, but there are plenty of other instances that revealed her true nature.
She also referred to herself as "evil" in this interview, which got fans wondering. During 2010 Country Music Awards, Underwood told a nervous presenter, Leighton Meester, to "Get out there and don't [mess] it up." On top of that, she's been known to post controversial, and sometimes arrogant messages on social media. Some fans have even reported that she is stuck up and rude in real-life. It seems that the Hollywood spotlight has transformed this small-town girl into a big city diva.
17

Ariana Grande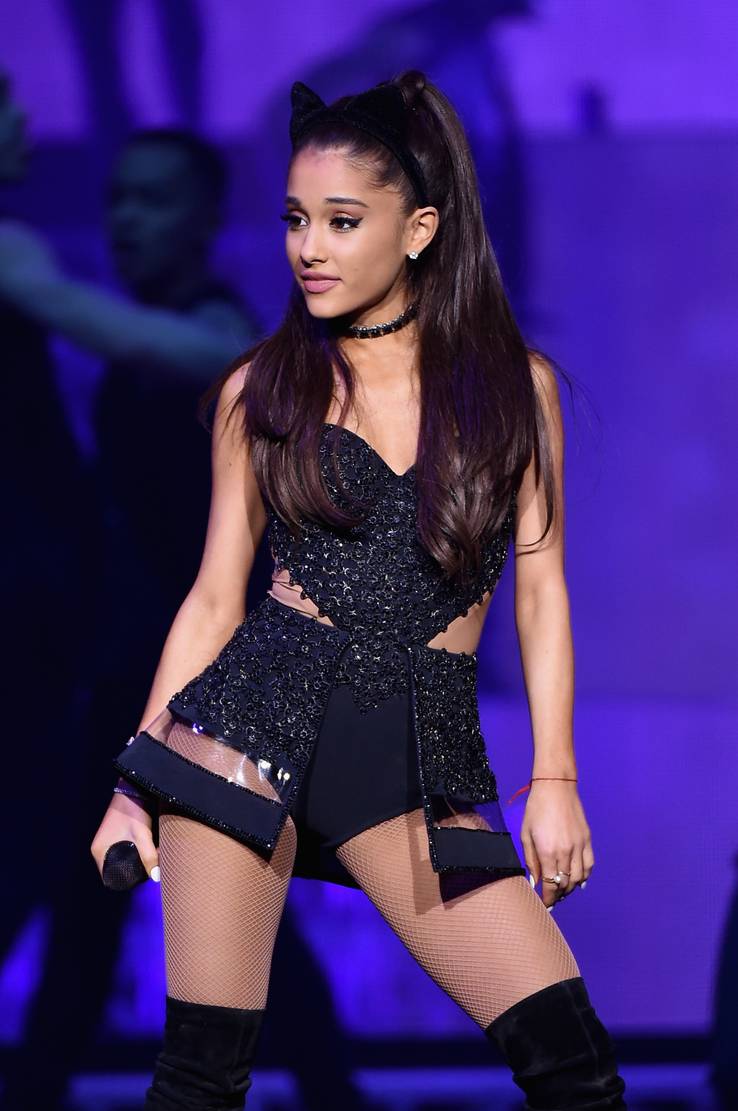 Despite her cute cat ears on stage, Ariana Grande has transformed from lovable child star to absolutely annoying div,a in only a decade. The "Dangerous Woman" artist first appeared on the television screen on the Nickelodeon show, Victorious, and continued her rise throughout the Billboard charts. But, her successful career has shed light on some of Grande's bad behavior.
The sweetheart actress and singer was first exposed as a diva to the public by the dad of one of her fans. On his blog Primal Screening, the concerned parent noted that Grande met with kids in a 2014 after an art contest (about her), and was extremely dismissive toward the children. She only spent 15 seconds with each contestant and didn't even ask about the art pieces they made for her. On top of that, Grande insisted that fans only used photos that she liked, and even told her security to "make sure" that the fans deleted the other pictures. The post went viral, exposing the singer's diva-like personality… and it only got worse.
There was the donut incident, were she was caught licking pastries and screaming "I hate America." Also, according to the New York Daily News, Grande went on an NYC radio station, claiming that she wished ill for all her fans in a very crass way.
She's been noted to be feisty, arrogant, and difficult to work with as well. It appears that Hollywood would have "one less problem without" Grande.
16

Katherine Heigl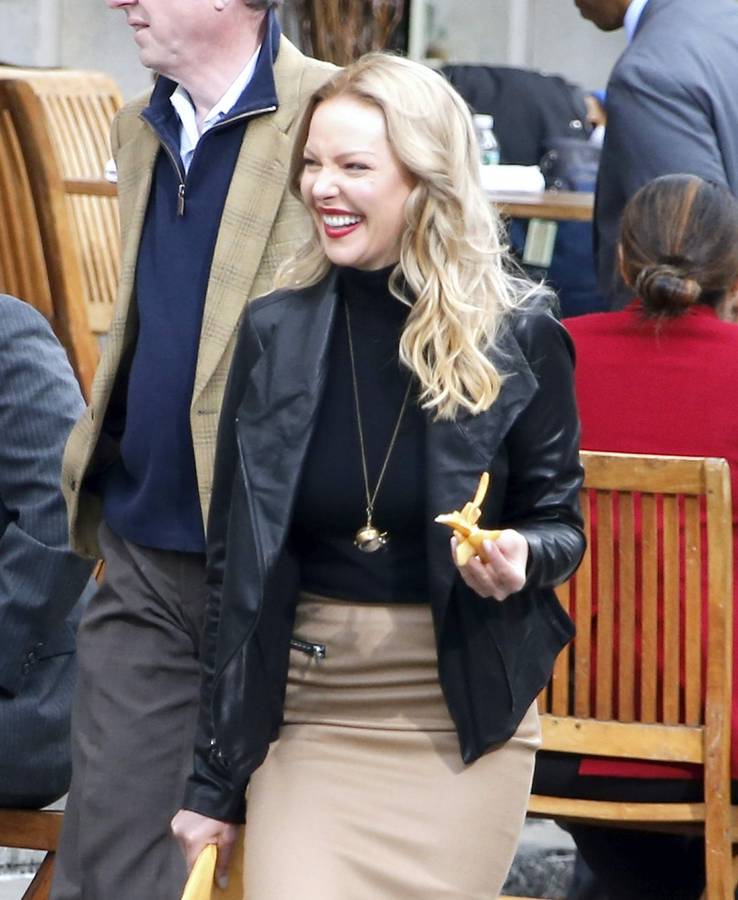 Katherine Heigl is the romantic comedy queen. She typically plays the lovable, yet somewhat-snooty love interest that finally let's her guard down after 90-minutes of torture. Okay, maybe that's a little harsh, but her real-life behavior is ten times worse.
Even though the Judd Apatow comedy Knocked Up showcased the actress to a bigger audience, Heigl denounced the movie. In a 2008 Vanity Fair interview, she ripped the director for portraying her character as a "killjoy" and continued by saying that "it was hard for [her] to love the movie."
Then there was the holier-than-thou moment when Heigl withdrew her name from the 2008 Emmy list, despite winning the award for Outstanding Supporting Actress in a Drama Series the previous year for her role as Izzie Stevens in Grey's Anatomy.
She told the LA Times that she didn't feel that the show's creator, Shonda Rhimes, gave her "the material [that] season to warrant an Emmy nomination," and took her name out of the running to "maintain the integrity of the academy organization."
Among a slew of other incidents with management and PR reps, Heigl has been on the no-hire list for most casting agents for the last decade due to her difficult personality. Still, the 27 Dresses actress is aware of her status in Hollywood, telling Elle Magazine, "I've never really been America's sweetheart…"
15

Jennifer Lopez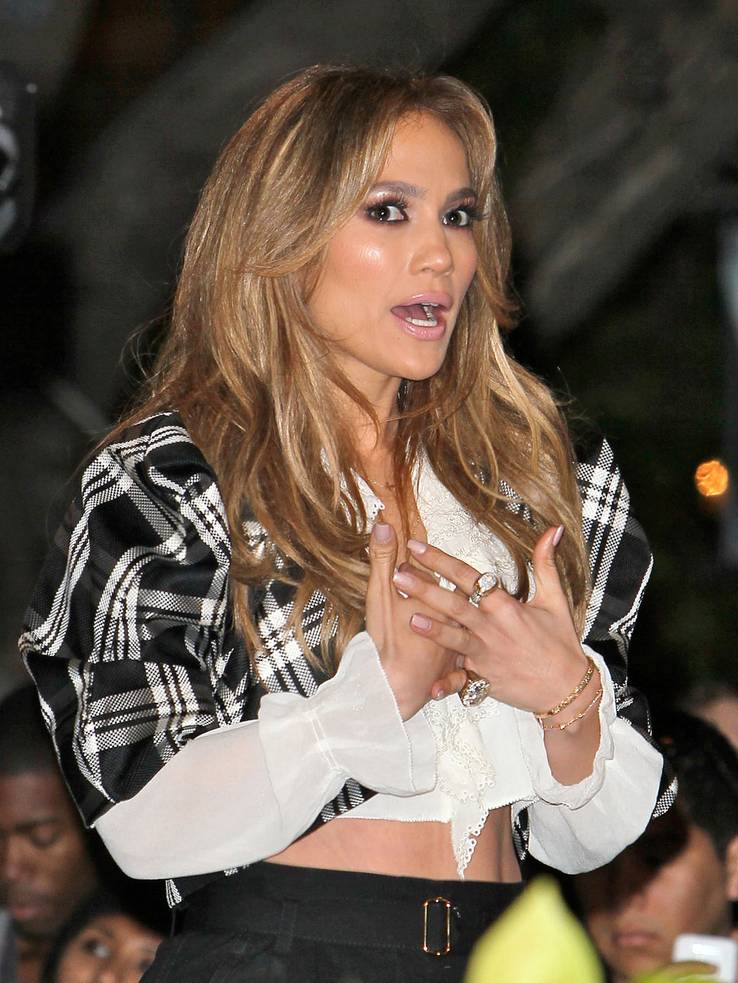 Sure, you may not think of J-Lo as the typical sweetheart, but she has tried extremely hard to shed her diva-like reputation. Heck, she created an entire song to try to convince fans that she was still "Jenny from the block." Still, Lopez is the farthest thing from the block. In one instance in 2011, the Bronx-native was set to film a Fiat commercial in her NYC neighborhood, yet refused to leave Southern California to go shoot it. According to the Smoking Gun, J-Lo filmed all of her scenes in Los Angeles, and the Italian car company was forced to use a body double for the shots in the Bronx.
The 48-year-old singer and actress has also been not-so-nice to people that she thinks are beneath her. According to Radar Online, while filming the 2002 film Maid In Manhattan, Lopez allegedly had one of her maids fired just for asking for an autograph.
There has also been rumors that J-Lo refuses to speak to flight attendants and other service employees. On a 2012 United Airlines flight, while sitting pretty in first class, the steward offered J-Lo a drink, but she didn't respond. Yet she told her bodyguard, "Please tell him I'd like a Diet Coke and lime."
The craziest part is that Lopez appears to be unaware of her rude behavior. During an actress round-table hosted by The Hollywood Reporter, J-Lo said "I got a moniker of being 'the diva,' which I never felt I deserved – which I don't deserve – because I've always been a hard worker, on time, doing what I'm supposed to do, and getting that label because you reach a certain amount of success." Eh, from the stories we've laid out, it definitely sounds like 'the diva' is the appropriate label.
14

Jennifer Aniston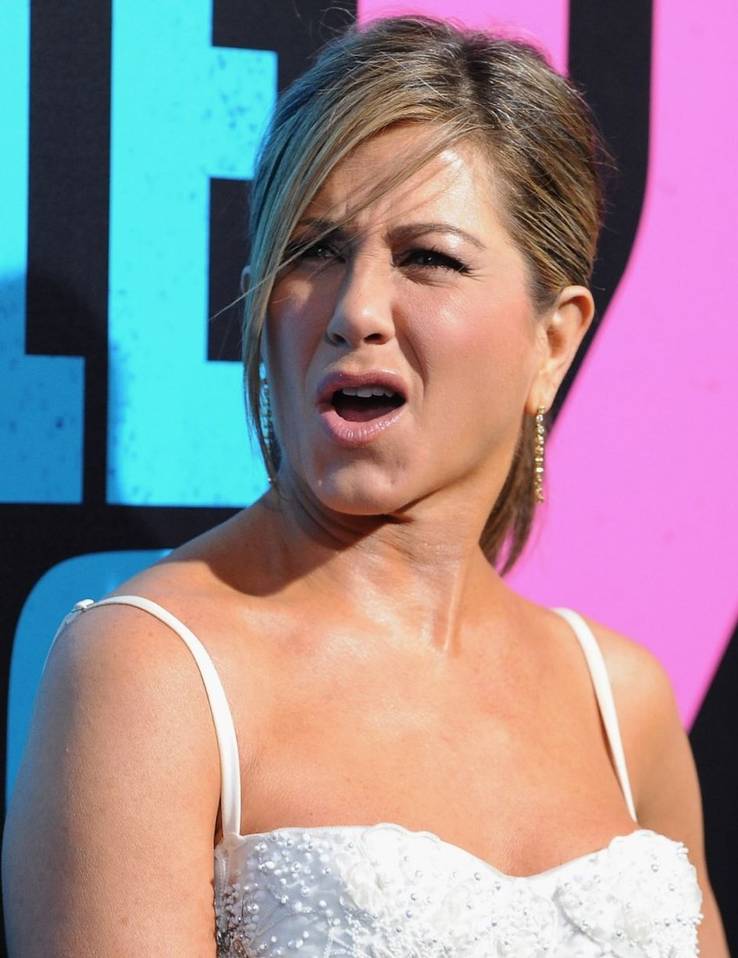 Hey 90s television fans, you may want to skip this one; Jennifer Aniston is not the same lovable character off-screen that she is on it. Rising to fame by portraying arguably the most popular character on Friends, Rachel Green, the actress has been rumored to be difficult to work with on-set. According to the Huffington Post, while filming for the breast cancer awareness Lifetime movie, "Project Five," Aniston actually threw a chair at the director. In her defense, she stated that he was mistreating one of the script supervisors, and told him, "You can't speak to people like that." So Jen's a hero, right? Well, not exactly, since this wasn't just an isolated incident.
While filming the 2013 movie Life of Crime, Aniston appeared to be distant from the rest of the cast and crew. Per Radar Online, the actress was "not approachable" as every time the crew would sit down for lunch, the "only person who [didn't] eat with everyone else [was] Jen."
She would get into a luxury SUV way off-set and avoid any socialization with her co-stars. Obviously, this behavior is not uncommon in Hollywood, but you would think America's sweetheart would be a little more extroverted. Either way, IRL, she's not always the bubbly character that she appears to be on the camera.
Featured Today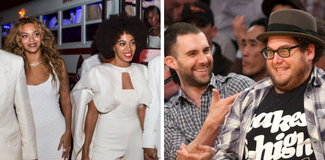 15 Celeb BFFs Who Are So Close, They Were In Each Others' Weddings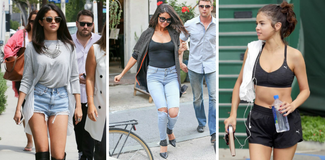 25 Paparazzi Photos Of Selena Gomez Everyone Needs To See

20 Surprising Pics Of A-List Celebs Using The Subway Like Normies

13

Gwyneth Paltrow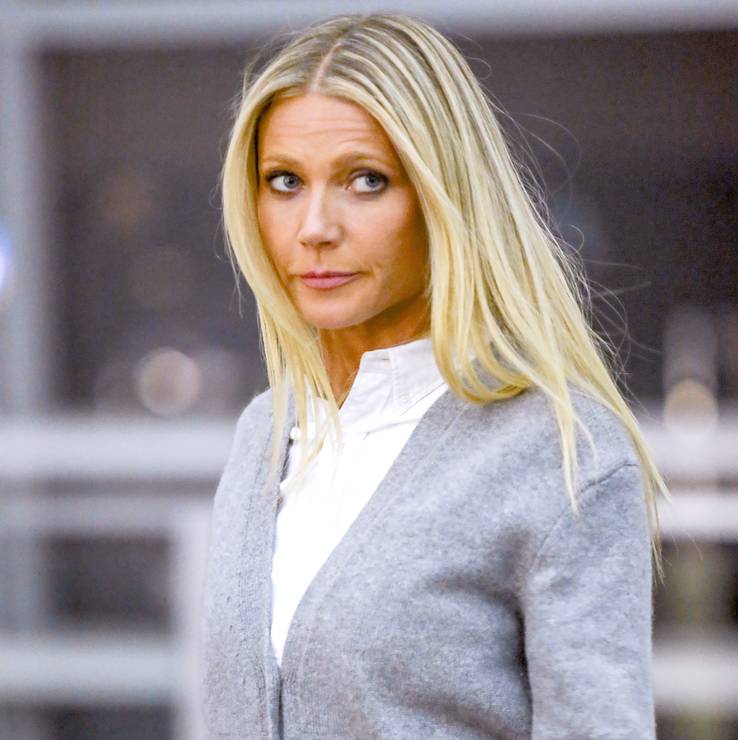 Academy award-winning actress, Gwyneth Paltrow, is a polarizing figure for Hollywood fans. There is no doubt that the 45-year-old is a wonderful actress, as evident in her roles in Emma and Shakespeare in Love, but off the screen, she's a little bit odd. Personally, there just appears to be a pretentious facade about her. Paltrow's "health" blog, GOOP, is a perfect example. The wellness websites touts some crazy claims, including encouraging woman to stick jade eggs up their… well you get it.
Clearly, we aren't the only one's that are a little skeptical about some of Paltrow's claims. In 2017, the non-profit organization, Truth in Advertising (TINA), claims that the website used false-claims to market their products and promoted "unsubstantiated, and therefore deceptive, health and disease-treatment claims." Crazy, right? Who would have ever thought that the actress, who once said she'd rather do something pretty questionable than "eat cheese from a can," would be chastised for false advertising?
But, it's not just the her blog's content that makes the actress pretentious; it's the fact that she actually practices all these techniques IRL. 
According to US Weekly, a friend of Paltrow's ex-husband, Coldplay frontman Chris Martin, said that living with the actress "was like living with a bossy school teacher or etiquette coach." She even allegedly used to call Martin a "moron" to his face! Now that's not sweetheart behavior.
12

Sandra Bullock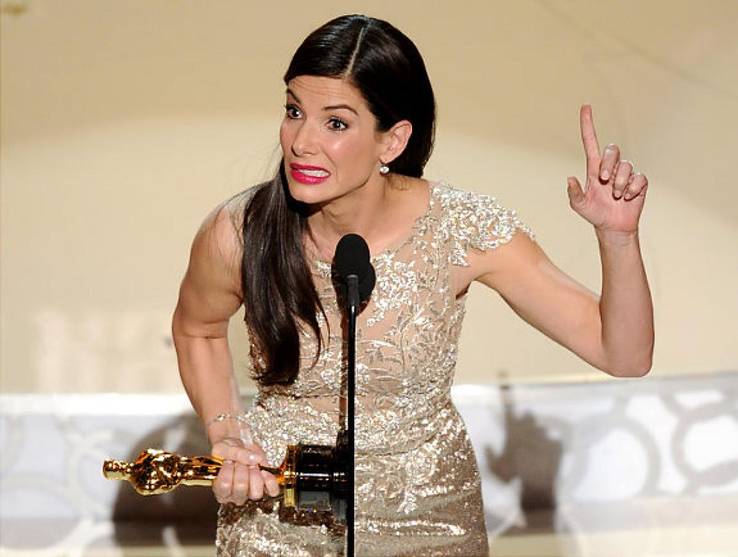 You shouldn't be blindsided by the fact that Academy award-winner, Sandra Bullock, isn't a sweetheart in real life. While filming the 2013 action comedy The Heat in Boston, the actress was approached by a fan and her hubby. According to Star Magazine, the husband, who is a wheel-chair bound war veteran, approached Bullock to simply ask for an autograph, and that's when Bullock freaked out. The wife said that "Sandra was so rude. She covered her face and yelled. He just wanted an autograph, and she actually yelled at him!" The ugly incident wasn't the only time that Bullock had been deemed an arrogant celebrity. There have been plenty of run-ins with paparazzi, but hey, who likes those shutterbugs anyways?
Unlike most of these clueless celebrities, Bullock seems fully aware of her faults.
According to an a 2009 interview with Parade, the Gravity star called herself "difficult on every level," as well as "controlling" and "not easy to deal with." Which is odd, since she married Hollywood bad boy Jesse James in 2005. People do say opposites attract, but they never have said that the attraction will last forever. Bullock filed for divorce in 2010 after the tabloids discovered several illicit relationships between James and numerous women not named Sandra Bullock. Eh, don't feel bad for the 53-year-old actress,  though, she is resilient.
11

Mischa Barton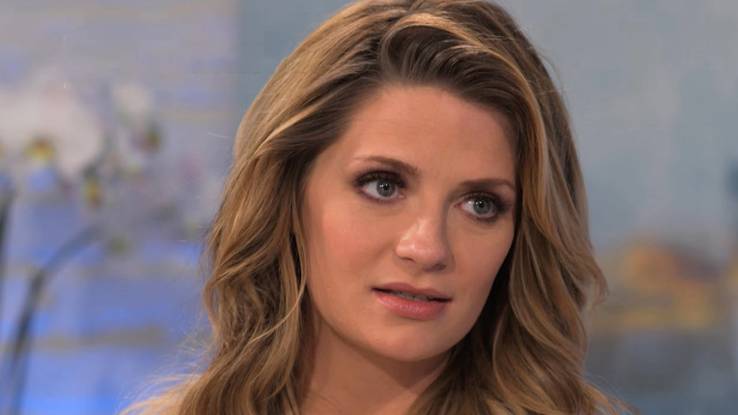 Actress Mischa Barton tantalized audiences as Marissa Cooper on the hit Fox drama series, The O.C. Yet, her cast mates didn't seem too fond of her off the set. Former co-star, Cam Gigandet, dismissed Barton, who actually played his character's love interest on the show, buy telling Elle Magazine in 2014 "Mischa? I didn't really…Was she there? I don't even have memories of her."
Another co-star, Tate Donovan who played Mischa's father in the series, on a 2013 episode of Bravo's Watch What Happens Live with Andy Cohen, responded to the question of who was the biggest diva on the show with: "Definitely Mischa. She was pretty… um.. yeah…". The hesitation says it all! Barton has since taken small roles in Hollywood, but many big studios have blacklisted her due to her past behavior on set.
While fame clearly got to her head, Barton still shows no signs of coming to grips with her diva attitude, as she sued her own mother/manager in 2015.
The actress claims that her "momager" lied about how much money she was actually making, and pocketed the difference. According to the Daily Mail, Nuala Barton has been in a lengthy legal battle with her daughter over the sale of $7-million Beverly Hills Mansion, even taking measures to lock Mischa out of the property. Now wonder why Barton was so good in The O.C.; she's that dramatic IRL!
10

Anne Hathaway
Oscar and Emmy award-winning actress, Anne Hathaway tends to be a polarizing figure in the Hollywood spotlight. Fans love the The Princess Diary star for her bubbly personality, blinding smile, and overall positive attitude. Yet people tend to dislike her for the same reasons, as her charm appears to be only at face value. Actually, there was so much hate for the actress in the past, that a new term was made up for her critics: Hathahaters. These people Hathahate Hathaway's perky attitude, and it's not just the keyboard warriors of the world.
After a disastrous hosting performance at the 2011 Oscars, Hathaway's co-host, James Franco, got much of the blame for appearing to be stoned on stage. But, he later told David Letterman on Late Night that "I love her, but Anne Hathaway is so energetic, I think the Tasmanian Devil would look stoned standing next to Anne Hathaway."
Yet the real moment that fueled the Hathahater's fire came from her self-touting, emotionally-rehearsed acceptance speech while receiving the Golden Globe award for Best Supporting Actress in Les Miserables. A few weeks later at the Oscar's, she won the same award, and spewed out the same corny speech.
Whatever side of the Hatha-fence you sit on, the Devil Wears Prada actress is fully aware that her overly-peppy demeanor is off-putting to some, telling Jezebel that questions about her perkiness "[come] up in every interview."
9

Reese Witherspoon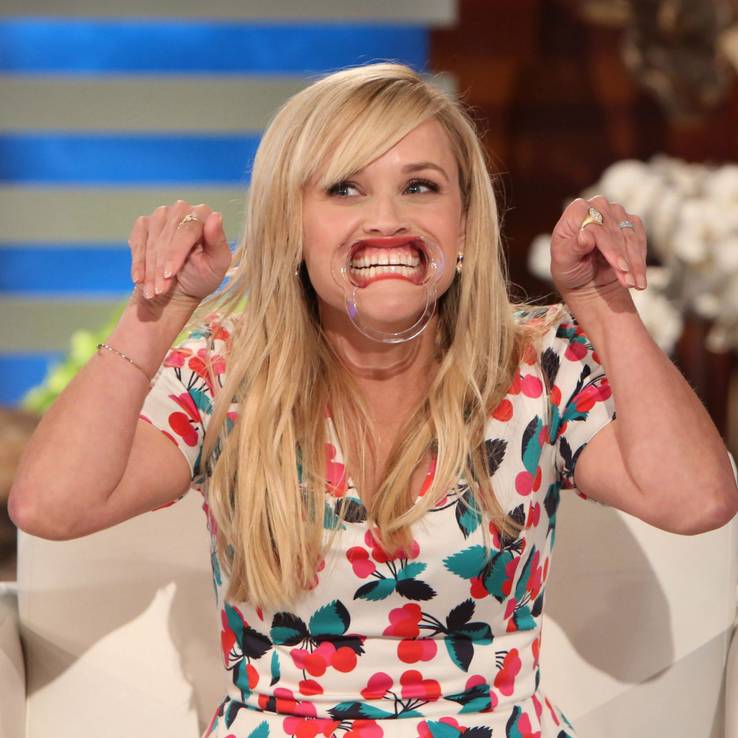 Even though she had a few roles here and there in the 90s, actress Reese Witherspoon didn't rise to A-List fame until her role as the cute, ditzy Lawyer, Elle Woods, in Legally Blonde. With her girl-next-door demeanor, the world fell in love with Witherspoon even more as she attempted to reconnect with her hometown roots in the 2002 mildly-propagandized romantic comedy Sweet Home Alabama. The next 15-years saw Witherspoon maintain her star status in movies like Walk the Line, which notched her an Oscar.
Still, her likable on-screen personality didn't exactly translate to real life. In 2013, the award-winning actress was arrested for disorderly conduct as her husband, Jim Toth, was stopped for suspicion of DUI in Atlanta. According the police dash cam footage, Witherspoon verbally lashed out at the officer, pretentiously shouting out "you're about to find out who I am!"
While this may seem out of the ordinary for the Wild star, that's just Reese being Reese. According to People, a source close to Witherspoon said that the actress is not a Southern Bell,e but a "Southern sorority girl to her core." The anonymous source also added, "She's actually the real girl next door, not the cliche girl next door."
8

Lea Michele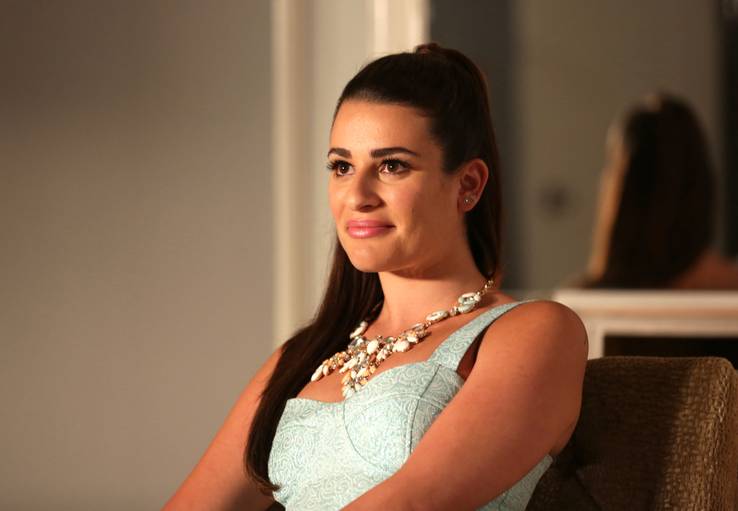 Television actress and talented singer, Lea Michele, is a well-rounded entertainer with a flat personality. Okay, maybe it's not that flat, but despite her likable lead character in the A capella series Glee, her behind-the-scenes antics have ticked off more than one of her co-stars with her diva attitude.
In 2014, during the premiere of American Horror Story: Freakshow, Michele attempted to squeeze out a fake smile at the show's lead, Jessica Lange, on the red carpet. Lange wasn't having an of Michele's BS, and snubbed the diva's cordial greeting, proving that she's not well-liked in the Hollywood community.
On top of that, Michele's former Glee co-star, Naya Rivera, was rumored to be written off the show due to a beef with the show's lead. According to the New York Daily News, the two actresses had an on-set feud, which led to Rivera's abrupt exit. Michele originally dispelled the rumors, telling Late Nigh with David Letterman that they were "…completely made up." Although, Rivera later mentioned in her memoir, Sorry Not Sorry, that the Michele"didn't like sharing the spotlight," yet the feud was "blown out of proportion."
While these Hollywood rumors of Lea's bad qualities were just rumors, fans got a good glimpse at her diva attitude on the set of This Morning when she, according to The Sun, appeared seemingly rushed during a 2017 interview, abruptly leaving the set before the cameras even made it commercial break. Needless to say, Michele isn't a sweetheart IRL.
7

Demi Lovato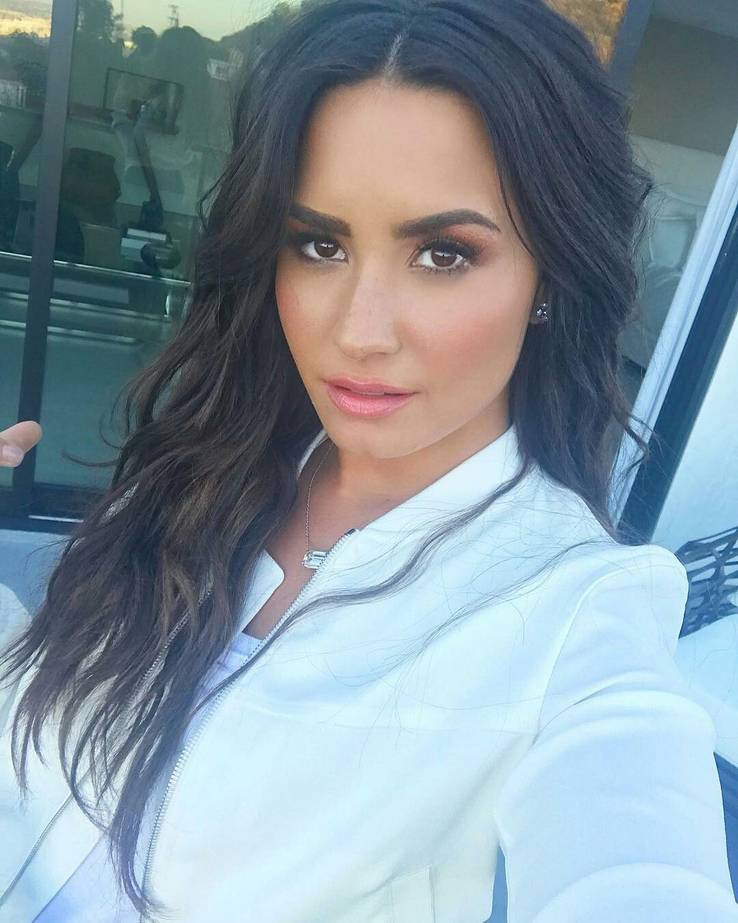 Once an innocent sweetheart child actor, today, Demi Lovato seems to be out of touch with anything outside her world of fame. The now 25-year-old started her showbiz career at a young age, appearing alongside fellow celeb Selena Gomez in the hit children's show Barney & Friends. The two soon struck up a friendship, but as Lovato emerged into the spotlight, their steady lifelong companionship turned into a roller-coaster as they appeared to mad at each other on social media one day, and "like family" the next.
Gomez isn't the only Hollywood icon that has been at ends with Lovato. According to nickiswift.com, the "Sorry Not Sorry" singer has picked beefs with celebrities like Kathy Griffin, Mariah Carey, Nick Jonas, Halsey, Nicki Minaj, and Taylor Swift. That's okay with Lovato though as she told Complex that she doesn't "really hang out with celebrities."
While she's also been rumored to be rude to fans, the most atrocious of Lovato's behavior came via a 2016 Snapchat video in which she was heard laughing in the background as her mother bluntly spouted, "everybody down in Rio gonna get the Zika virus." Clearly, the pop singer crossed the line, and issued an ingenuous apology on Twitter, following it up with another tweet saying " "If you watch everything I do, you're still a fan.. I ain't goin nowhere b****es."
Somehow, Lovato is living her own fantasy land where she's the queen and mermaids come from outer space. No, that's not a eupehmism, she seriously believes that!
6

Hilary Duff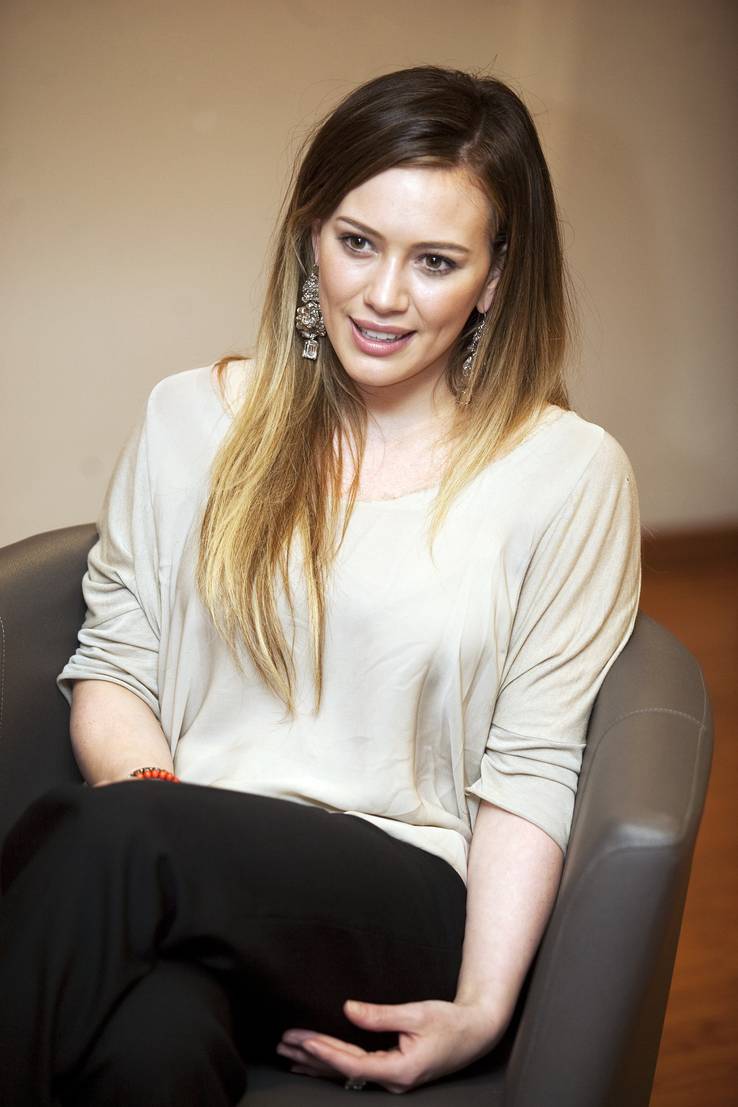 What's up with all of these child stars turning out to be crazy IRL? Actress and singer Hilary Duff rose to stardom as a misunderstood teenager on the Disney Channel show Lizzie McGuire. She made a few more appearances on the big screen in family-friendly comedies like Agent Cody Banks and Cheaper by the Dozen, but her fame grew rapidly due to her illustrious music career. In 2003, she released the "bubblegum pop" album Metamorphosis, which cemented her image as a good-girl teen idol. But, behind-the-scenes, the "So Yesterday" singer appeared very differently.
Even though she's not a total diva like some of her Disney alum's, she can be nastily passive aggressive at times. According to E! News, when Duff was set to star in Bonnie & Clyde remake, Faye Dunaway, who broke into Hollywood after playing Bonnie Parker in the 1967 Arthur Penn film about the famous outlaws, said of Duff's casting,"couldn't they at least cast a real actress?" Sure, the comment was snarky, but instead of taking the high road, Duff fired back at Dunaway, saying, "I might be mad if I looked like that now, too." A little catty, don't you think?
On top of that, Duff and her husband were under fire for wearing racially insensitive Halloween costumes. The couple went to a 2016 party as a Pilgrim and Native American chief, sparking tons of internet outrage. While you may not think it's that bad, this was was at the height of the Dakota Access Pipeline protests at Standing Rock, so it just wasn't PC at the time.
5

Scarlett Johansson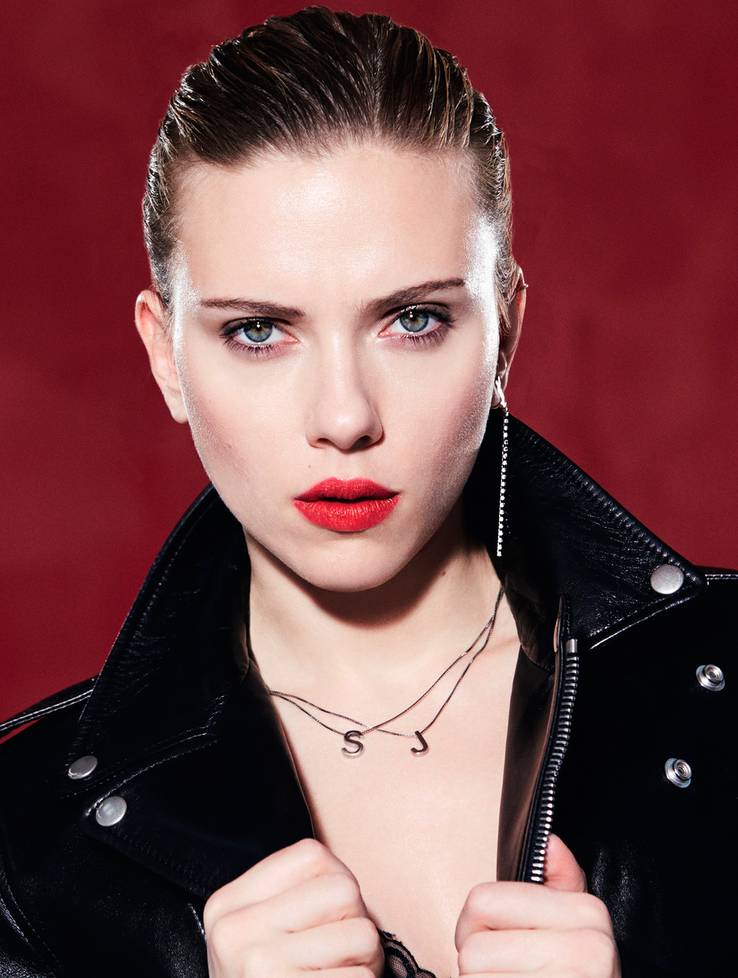 Actress Scarlett Johansson has been enchanting moviegoers for years with her unique look and iconic roles. Heck, her tantalizing beauty have even made fellow celebrities drool. In 2011, NBA Superstar, and kind-of-creepy ScarJo fan, Kevin Durant tweeted "Scarlett johanneson I will drink ur bath water." Spelling errors aside, that's super weird, KD.
Anyways, the Golden Globe award-winner has had a storied career. She got her big break in the 2003 films Lost In Translation and Girl with a Pearl Earring, and has been unstoppable ever since. According to Box Office Mojo, ScarJo is the highest-grossing actress of all time, with her films bringing in over $4-billion total in sales.
Despite her entrancing roles on the silver screen, Johansson appears to be a little pretentious when it comes to her admiring fans. According to one user on Reddit, after they saw a Broadway musical starring ScarJo, they waited in the freezing cold for almost an hour for a brief autograph from the actress, yet she walked right on by the group of adoring fans. The experience "completely crushed" them. Of course these celebrities appear snooty when snubbing fans, but perhaps there was another reason?
Well, turns out that Johansson is completely aware of her narcissism. Pondering why she is "the one," ScarJo told Jane Gordon of the Daily Mail in 2013:"I am an actor and all actors think that they are The One. It's part of our huge egos and makes us so successful in some areas of our lives and not in others."
4

Rachael Ray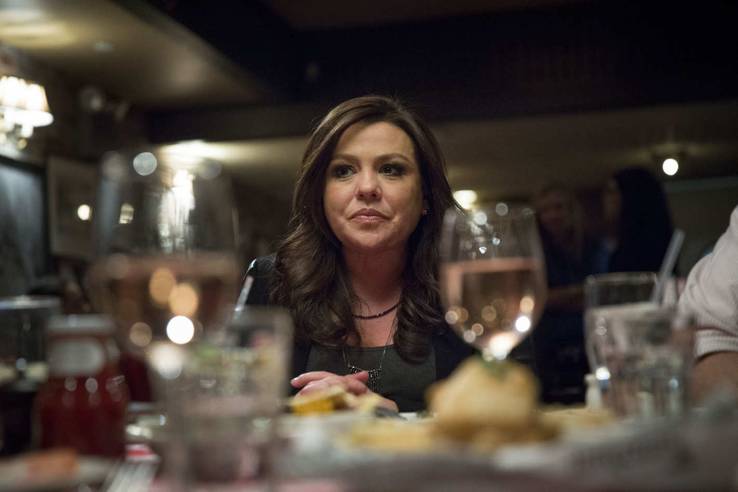 TV personality Rachael Ray appears to be a kind, bubbly, high-energy day-time talkshow host that stay-at-home mothers and retirees aspire to be. Yet, several reports prove that she is has anything but a clean kitchen.
At the beginning of her career, billionaire icon Oprah Winfrey promoted the celebrity chef on her talk show, but it appeared as if Ray wasn't too grateful for the opportunity behind closed doors. According to TMZ, the television personality made disparaging remarks about a picture of Oprah from the movie Beloved after becoming inebriated, saying, "Why is she wearing slave drag? She obviously has problems being black." She denied the rumors, but the feud grew later on when it was reported that the two woman were no longer on speaking terms.
Ray has been consistently viewed as one of the meanest on-air personalities and viewers of her talkshow turned out in hordes to complain about her treatment of crew members and audiences when the cameras weren't rolling. According to Jim Dykes, who has "been to most of the shows that record in NYC and LA," Ray's treatment of her audience was the "worst [he had] ever experienced."
On top of all this, Ray has been notorious for treating food service workers poorly as multitude of waiters and waitresses have reported that she leaves a measly 10% tip, despite being worth $75-million. You would think someone who is a chef would give back to food industry workers, but not this talkshow witch!
3

Zooey Deschanel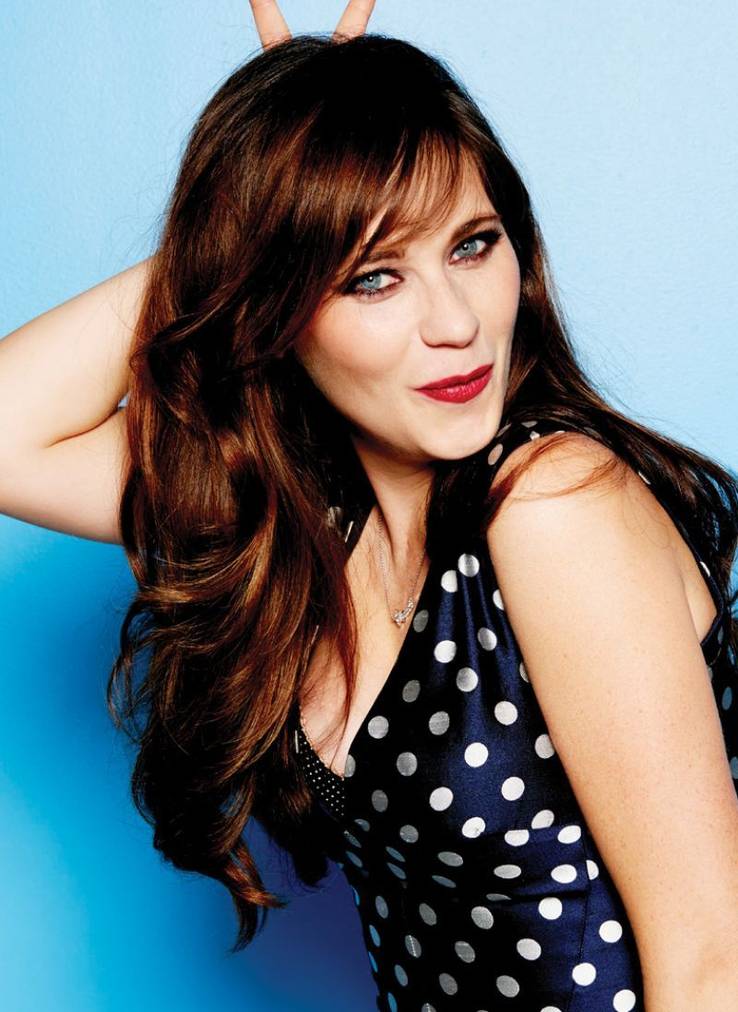 Lovable and odd, 500 Days of Summer star Zooey Deschanel appears to be every quirky guy's dream girl. Yet, the ukulele-playing actress is more demanding than dorky behind the scenes. According to Radar Online, insider's on the Fox series New Girl have noted that Deschanel is extremely controlling and rude to the crew, and despite the creator and producer of the show being on set, "Zooey rules the roost." They added that "Zooey insists on days ending with scenes that just feature her and one other actor. When that can't happen due to the production schedule, however, she's unhappy and all hell breaks loose." Well, that's quite a departure from her typical fun-loving characters.
Unfortunately, those characters are just that: characters. During an interview with the Huffington Post, Deschanel explained that the whole portrayal of herself as being "adorkable" was just a marketing ploy. On top of her shocking dismissal of her eccentric on-screen personality, she added the standard Hollywood diva response: "I don't really care what people think of me."
Sorry to break the bad news hipsters:"The good girl" actress is not as much is not as good girl as you may have hoped for. Salon staff writer Mary Elizabeth Williams summed up Deschanel's personality the best when she wrote that the actress is a "role model to annoying girl-women everywhere."
2

Julia Roberts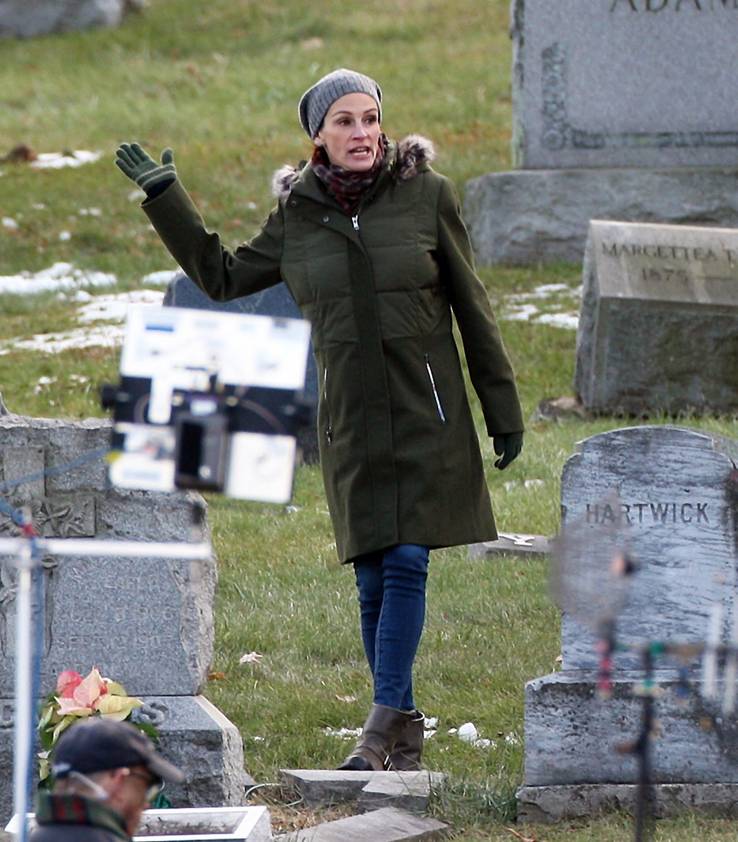 The star of of the 2001 romantic comedy America's Sweethearts is no American sweetheart. Julia Roberts is a well-known pariah among the Hollywood elite for her difficulty on set. Director Steven Spielberg, who worked with Roberts in the 1991 Peter Pan spin-off, Hook, was asked if he would ever work with the actress again (who played Tinkerbell in the film), responding with a soft, but emphatic "No." Rumor has it that Roberts would show up late to the set, yet declare, "I'm ready now."
In 2009, renowned film critic Roger Friedman stated that Roberts was "rude, downright nasty, and dismissive." Sounds normal, right? But Roberts clapped back viciously with the a vindictive hate, denouncing the film critic. Friedman apparently wrote some not-so-glowing reviews about Roberts work in the past, and rather than understanding that a film critic's job is to criticize films, she turned into a spiteful, vengeful monster.
Apart from the typical A-List members of Hollywood, Roberts' most astonishing moment came at the heels of the 2014 passing of her half-sister. Nancy Motes, who took her own life after struggling with years of depression, left a chilling message in her last goodbye, writing "My mother and so-called 'siblings' get nothing except the memory that they are the ones that drove me into the deepest depression I have ever been in." According to The Mirror, Nancy's fiancé, John Dilbeck, revealed that the actress had "tormented Nancy about her weight and called her a fat failure," and added the shocking line, "If Nancy hadn't been Julia Roberts' kid sister I believe she would still be alive." Does that sound like America's sweetheart to you?
1

Lucile Ball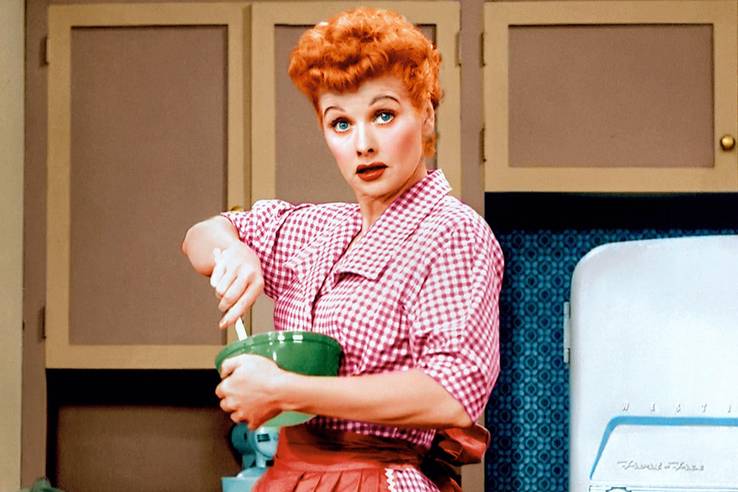 In a time when women did not have a strong presence on television, actress Lucille Ball transcended the norm. On her hit slapstick comedy, I Love Lucy, Ball became an instant, lovable star, whose character resonated with the voiceless females in America. In 2012, ABC News surveyed viewers, and the sitcom was voted the "Best TV Show of All Time." Yet, it seems that Ball let fame get to her head sometimes.
The actress was allegedly rude to behind-the-scenes crew on her television show and service workers, most notably flight attendants. On more than one occasion, former stewardess have reported that Ball told them things "I don't talk to servants" or that she "doesn't speak to the help." Fans have also noted their awkward interactions with the actress, and even famous actor Richard Burton wrote in The Richard Burton Diaries that Ball was a "monster of staggering charmlessness and monumental lack of humor." Burton added that "Jack Benny, the most amiable man in the world, and one of the truly great comedians of our time, says that in four days she reduced his life expectancy by 10 years."
So, could this have been simple old school chauvinism against the trailblazing female comic, or simply a celebrity superiority complex? Well, it actually may have stemmed from the actress's insecurity about her career. In such a male-dominated field, she wanted every aspect of her show to be perfect to beat the critics. According to Ball's biographer Joel Kasow, "Lucy's insecurity manifested itself in the way she treated her colleagues and even guest stars on her various shows." Whatever way you look at it, I still love Lucy.
Source: Read Full Article