Eliza Dushku was undoubtedly one of the biggest stars of the late 90s and early 2000s, best known for her roles in Buffy The Vampire Slayer, Angel, Tru Calling and Dollhouse. In recent years, Dushku has fallen down the ranks and is now rarely seen on quality TV shows or in films, which has left many of her fans wondering where she has been over the past decade.
Of course, her role in the first Bring It On film back in 2000, which centers around a group of cheerleaders,  helped to launch an entire sequence of films that followed, but Dushku herself hasn't actually been part of any of them. Dushku was seen as one of the best  characters on TV when she was Faith in Buffy, but the roles have dried up in recent years and now the 37-year-old is in dire need of a comeback.
Eliza was looking at going to college before she landed the role in Buffy, but she was actually quite young at the time. It's been more than 15 years since Buffy came to an end and a lot has changed both personally and professionally for all of the cast members who were once involved in the show, including Dushku.
The following list looks at 20 images and reasons why Eliza Dushku needs to make a comeback–and soon. The cinematic world is missing her ability to be one of the strongest female stars and could definitely benefit from her returning.
20

She Is A Strong Female Lead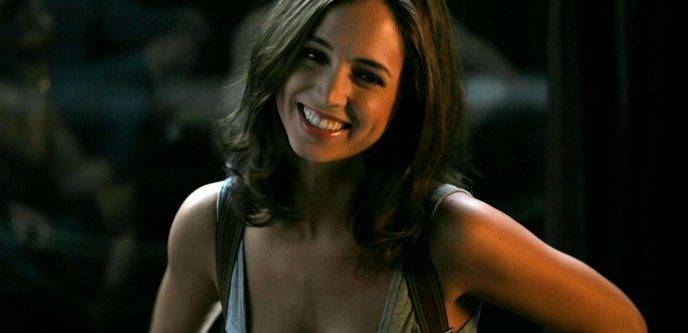 Eliza Dushku may not have been the lead actress in the Buffy The Vampire Slayer series, but she was always the one that fans of the show would be talking about after each episode.
Faith was the renegade that every child or little girl wanted to be when they grew up.
In recent years that kind of role has been lacking, instead, there's a different image of what women should be now when there was nothing wrong with wanting to be Faith. Now more than ever women should want to be able to fight and be able to protect themselves and a strong character like her who showed women that they could be both alluring and tough was needed and it is needed just as much now. If Buffy was to have a reboot then Faith would have to become part of the package deal.
19

She Isn't Scared To Speak Her Mind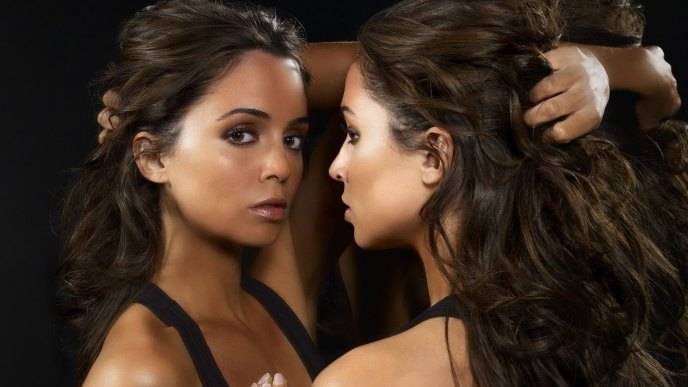 The acting business is one that sees many young actresses too scared to speak their mind when they're coming through the ranks because they're scared that this could mean the end of their career. The #MeToo campaign has allowed a number of women to step forward over the past few years and Dushku was one of them.
Eliza spoke to The Guardian about the assault that happened to her when she was just 12 years old and portraying Arnold Schwarzenegger's daughter in True Lies back in 1994. Both director James Cameron and her fellow actors who were part of the film have since stepped up and assured her that if they were aware of the incident at the time then something would have been done. Hollywood needs more women who are brave enough to speak out to stop this cycle from continuing and Dushku making a comeback would be an excellent start.
18

She's Able To Juggle Her Career And Charity Work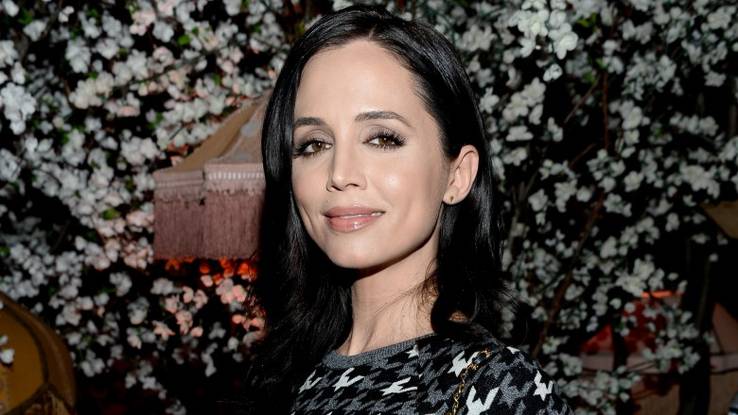 There have been a number of actresses who have announced their plans to leave the acting world and spend a year working for charity, but Eliza hasn't had to announce her plans so publicly since she has been able to continue to work while also doing her bit for charity.
Eliza's mother Judy has always pushed her daughter into charity work and the duo worked together to raise $30,000 for THARCE Gulu, a center for former child soldiers in Gulu, Uganda back in 2010.
She has also been seen doing a lot of charity work for the young girls in her hometown of Boston and was even honored at a camp champions event at Fenway Park for developing a program for inner-city girls in New Hampshire back in 2o13.
Dushku has become quite a role model in the years she has been out of the spotlight.
17

She's Never Been Involved In Any Scandals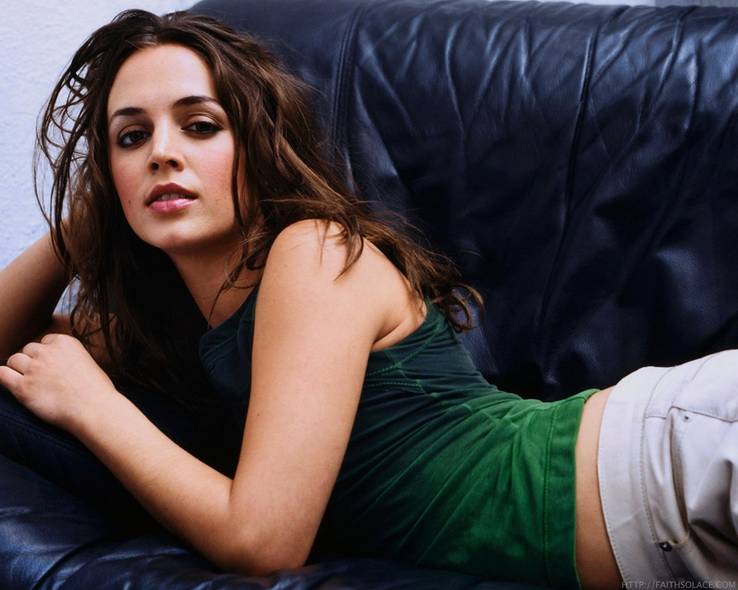 A life in the spotlight can be hard for many of the women who are battling with the business right now. With social media and the internet, it has become much harder for young stars to keep their personal lives private. Eliza has always ensured that she draws a line under her personal and professional lives.
Despite becoming a star at a young age, the actress was never part of any scandals in her career and was able to maintain a squeaky-clean image while she was one of the most popular actresses in the world.
Dushku needs to teach the younger actresses of today that it's possible to get through your career without the world talking about you for all the wrong reasons.
16

Her Modeling Career Seems To Be Over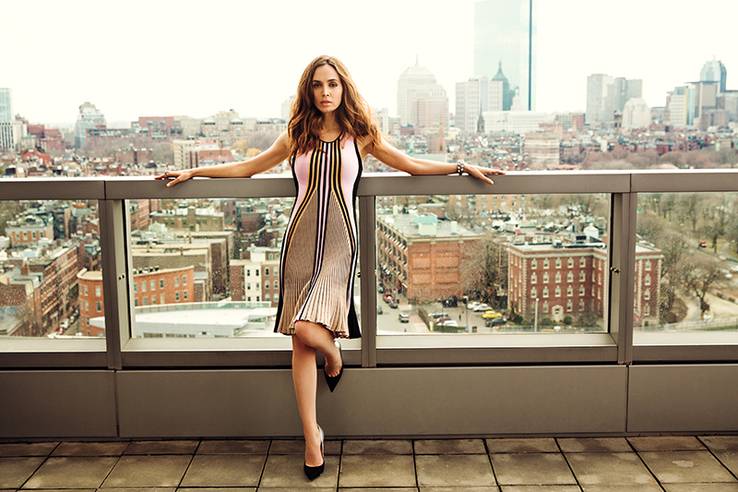 Not only is Eliza one of the best-known former 90s stars and still one of the most attractive, but she has also been seen as a model over the past few years as well. It is thought that her love of the modeling world could have been one of the reasons why she decided to leave Hollywood behind a few years ago, but her modeling career could also be one of the reasons why she is still seen as one of the most attractive actresses on the circuit.
Eliza has appeared in a number of magazines over the past few years. Eliza's modeling career hasn't taken off since these appearances more than a decade ago, which means that it's likely that she would have the time to return to screens without as many restrictions as before.
15

She's Not As Outspoken As Many Other Celebs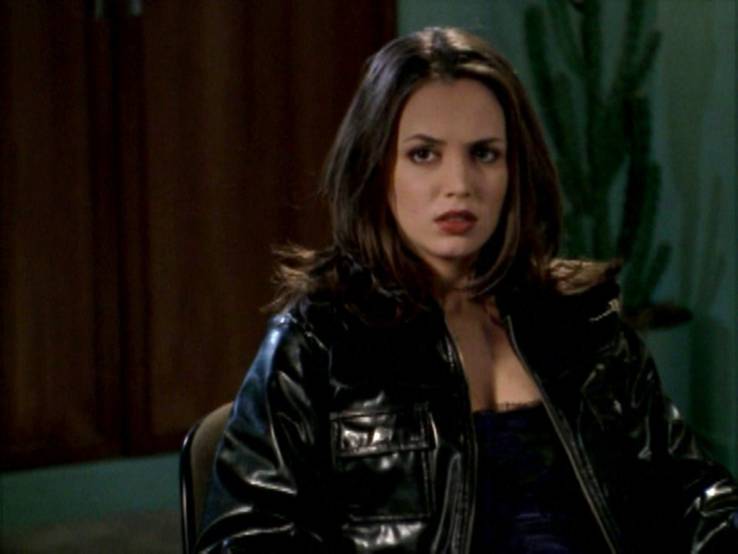 Eliza Dushku has definitely proved that she's politically active over the past few years and is seen on her social media pages pointing out that she is an avid supporter of transgender individuals and even shared her thoughts on the stance of the current healthcare system in America.
There are many women in Hollywood right now who make their political alliances control their careers and turn a lot of fans against them. Dushku has been able to keep her thoughts on politics out of her professional life, which means that she can prove to many of the current stars of today that they don't need to be outspoken to be taken seriously.
Dushku has always been someone who has followed politics and even revealed to Politico back in 2012 that she even had a thing for Presidential candidate Mitt Romney back in the day.
14

She Has Overcome Her Own Issues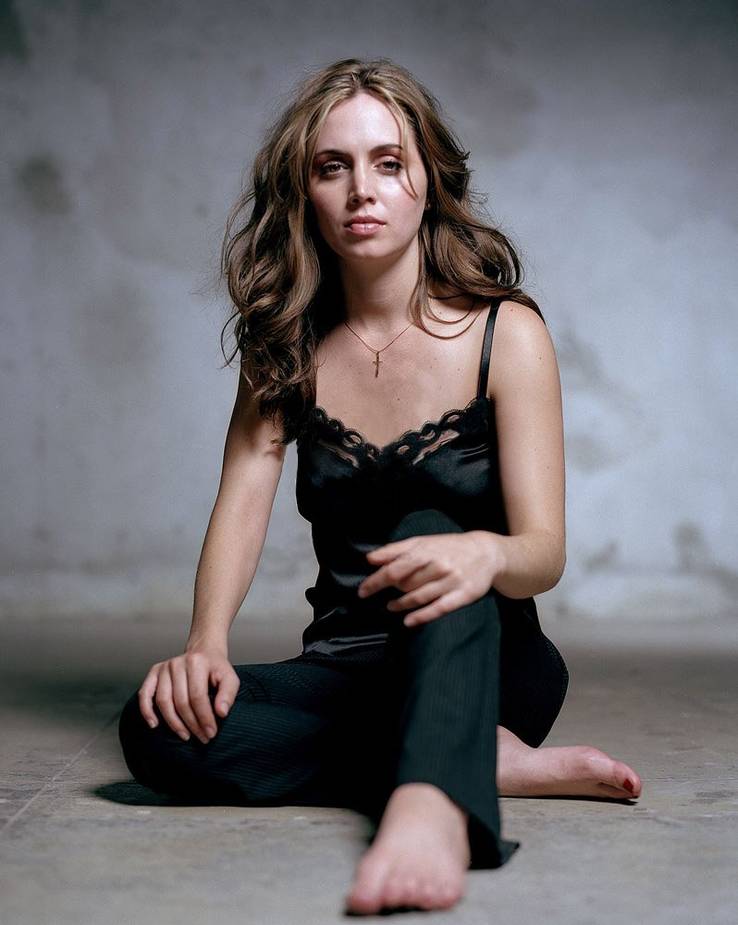 Even though Dushku was always able to seem so together throughout her career, she made quite the admission back in 2017 when she revealed that she struggled with substance abuse issues for a number of years. As reported by Digital Spy, the actress revealed that she first started relying heavily on this when she was 14 years old because she liked the way it felt.
She has been able to come out on the other side of her addition and is able to share her story with other stars who are now struggling. The actress claimed that she had been sober for more than eight years and was now concentrating on her bigger goals in life and being a good aunt to her siblings' children, which is something that has helped her through some tough times. This kind of experience could help many actresses in the business right now if they see everything Eliza has been able to overcome in her career.
Featured Today
15 Unusual Household Rules Kelly Ripa Makes Her Kids And Husband Follow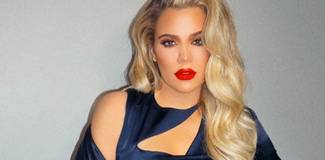 Khloé Kardashian Drops Big Money On Her Baby's Travel Gear

Former First Lady Barbara Bush Critically Ill, Refuses Medical Treatment

13

She's Almost 40 Years Old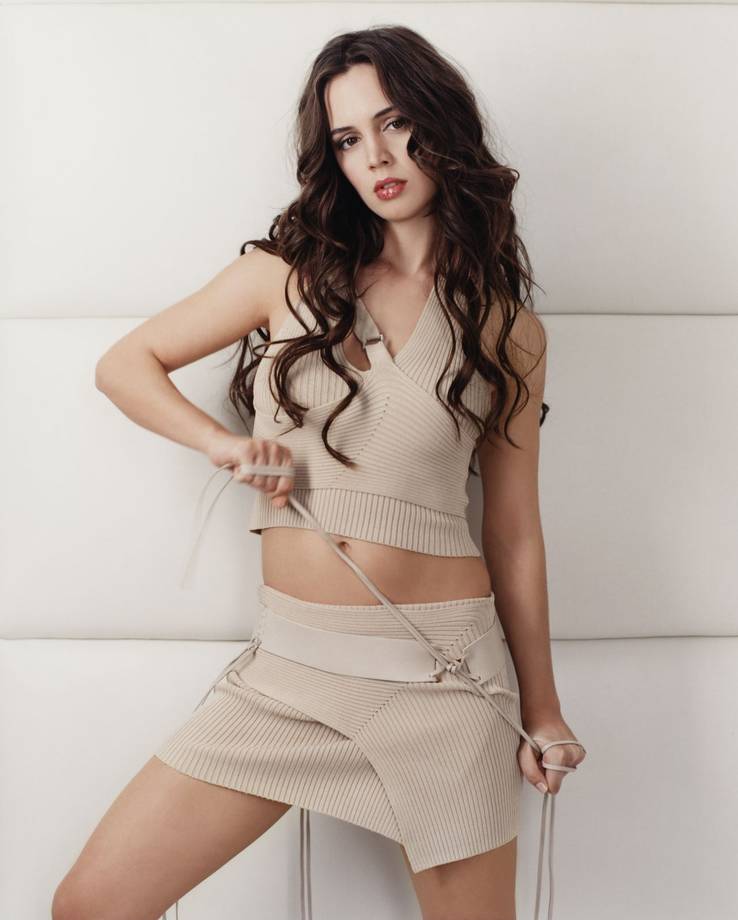 It could be argued that at 37 years old, Eliza's heyday in the acting world is probably over. When she was in her prime, she was seen as one of the biggest female actresses in the world. Rven though it has been more than 15 years since she last picked up a stake and took on a group of vampires, it's obvious that Eliza could still battle vampires right now quite easily.
The former Vampire Slayer still looks just as incredible as she did a decade ago, which is why she needs to return to screens and show off the fact that she has aged like fine wine over the past few years.
Most 37-year-old actresses are in the transitional age where they should be looking to leave the business, but it could be the perfect time for Eliza to make her mark on screen for the second time.
12

Hollywood Seems To Have An Issue With Aging Women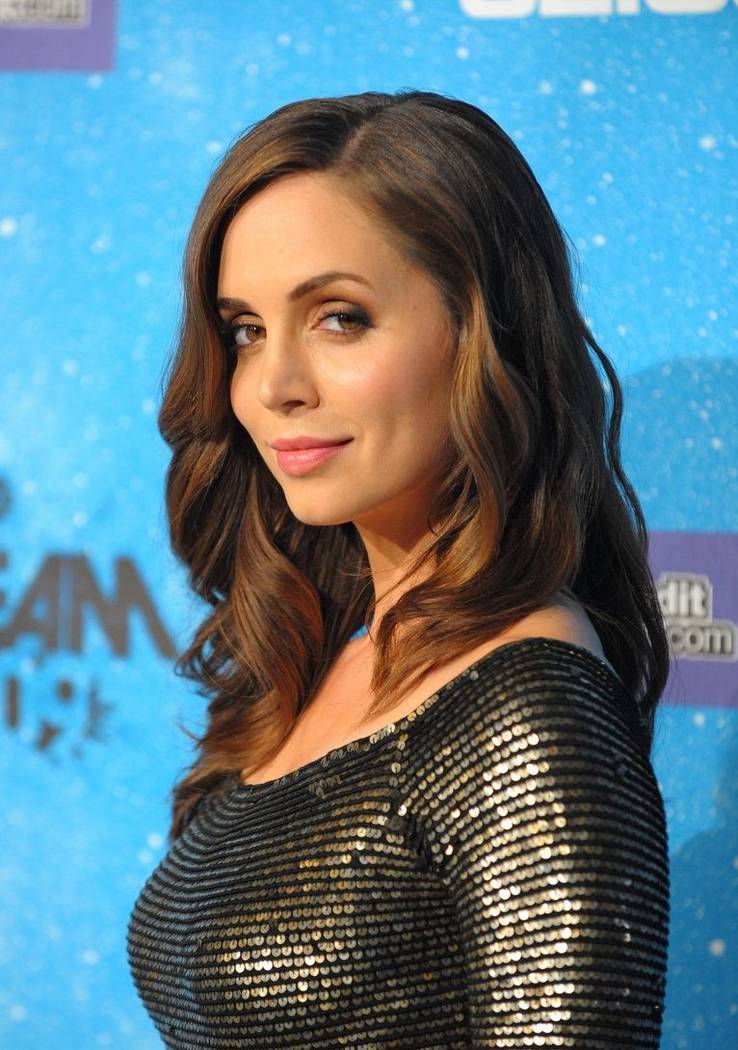 According to a report by The Huffington Post a few years ago, there were fewer opportunities for actresses who were in and around the age of 40. The article states that many roles in films for women of that age are seen as the mother of the main star or the wife who is in the background.
It seems that women over 40 are no longer seen as eye candy in TV shows, which is why it becomes much hard for them to be cast in movies or long-term TV shows.
Many women have turned to enhancements at this age to help the process so that they have a few more years on the circuit, but someone like Eliza Dushku who still looks incredible for her age could change this stereotype if she made a return and proved that she could still be a main star at the age of 37.
11

She Has A Loyal Fanbase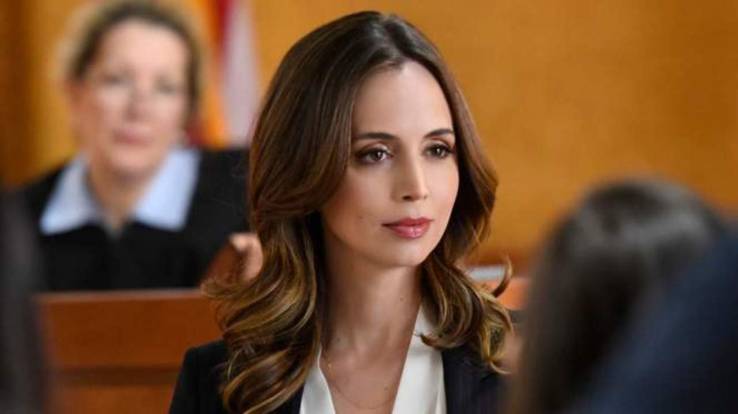 Eliza has always been close to the fanbase who loved her at the beginning of her career and in recent years she has been able to connect more with her fanbase because she has been attending Comic-Con events.
Eliza has been able to see how much her portrayal of Faith in Buffy The Vampire Slayer has affected many of her fans, and still does to this day since the show is still streamed on a daily basis.
Every project Eliza is part of is usually watched by a Buffy fan who wants to continue to follow her career. The star is popular enough in her own right to be able to help launch any project that she is part of and how close she has been to her fanbase in recent years will definitely work in her favor if she does decide to return to Hollywood in the coming years.
10

She Recently Announced Her Engagement
Eliza has been floating around the acting world for more than two decades, but she only recently announced that she and her longtime boyfriend Peter Palandjian were engaged. Over the past few years, Eliza has talked about how much of a good aunt she has been trying to be, but there is nothing stopping the star from starting her own family in the coming years, which could make this her final shot at a comeback.
Many actresses have decided to drop out of the business and raise a family around 40 and Dushku could be another one on this list. She would be a huge miss for the business if she decided to focus on a family, but she has given so much of her life to the business over the past few decades that it could be a good decision for her to have some time for herself and then maybe make a comeback on her own terms in a few years.
9

She Has Struggled With ADHD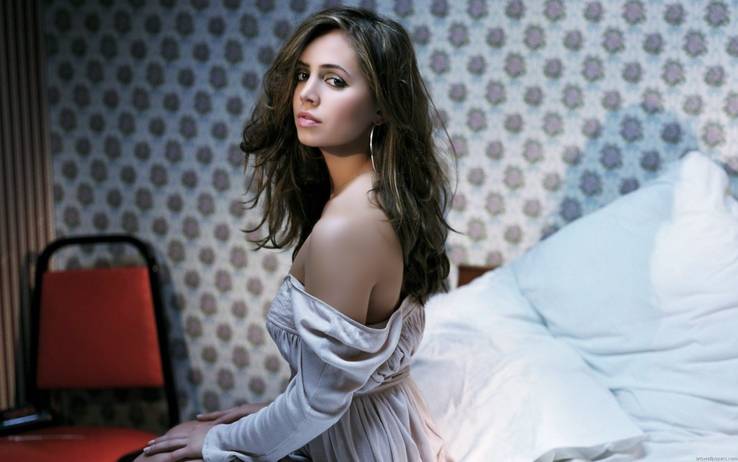 Attention deficit hyperactivity disorder has become a condition that has become more and more common in recent years and it's something that Eliza herself has admitted that she has been suffering from. As well as already being seen as a role model for the women in the industry right now, Eliza's experiences can show many children who struggle with the condition that they can still make it in their chosen field.
She told Miniblob TV that she feels like she has a super form of ADHD because she finds it hard to sit down and focus. This affected her much more when she was younger, but she was still able to push forward in her career and never saw it as something that could hold her back. This is the kind of story that children who struggle with ADHD need to see and Eliza making a comeback and becoming a star for this generation would allow this to become a well-known fact.
8

She's Well-Educated
There are a number of actresses that dropped out of school when they decided that they wanted to pursue a career in the acting business. In recent years, Dushku has been able to return to school and she even tweeted back in 2014 to state that she had enrolled in college in her hometown of Boston.
Dushku told Boston Magazine back in 2014 that she had started taking classes at Suffolk University and was even taking the bus to and from college where she was studying Sociology. Dushku's close relationship with her mother has helped her throughout her career and once again it helped here since her mother was a former professor at Suffolk University. There aren't a lot of educated actresses on the circuit right now, which would make her a great role model for some of the stars who are starting out and looking to take a break and return to education.
7

Positive Female Role Model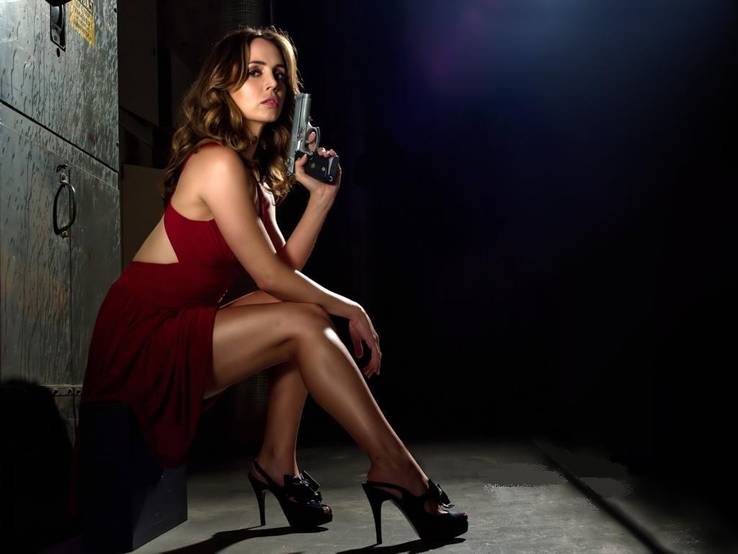 There is a distinct lack of positive female role models in the acting world right now. There are a number of actresses going to rehab because the pressures of the business have hit them at a young age.
Eliza started her career when she was just 12 years old and has been able to remain a positive role model to all of her female fans in the years that have followed.
Dushku has been seen doing charity work all over the world. Eliza's close relationship with her mother throughout her career has been one of her driving forces but it would be great for younger actresses to see that there is a way for them to get through the pressures of a career at a young age, because Dushku was able to do it herself a few decades ago.
6

She Has Made Her Own Documentary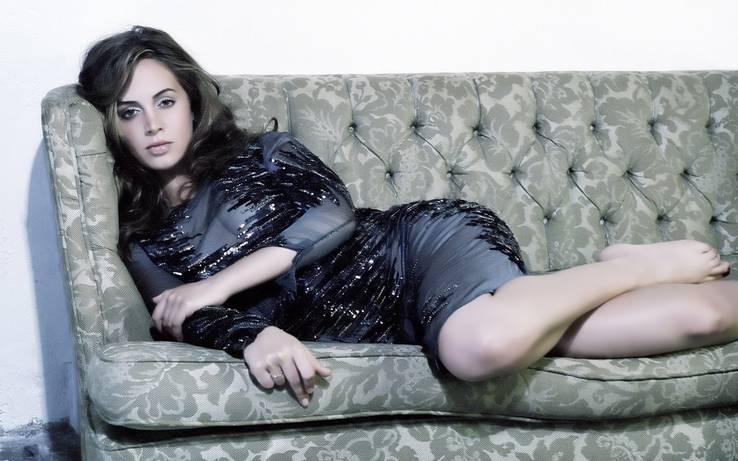 Dushku was never seen as just another pretty face in the acting world; she was always someone who was pushing herself forward and she proved that when she made her own documentary, a project that took her more than five years to finish and required a Kickstarter campaign to launch, but the actress thought that it was a worthy cause to look into the lives of the people in Albania.
The project was something that was important to Dushku and she told Bostinno at the time that she wanted to put Albania on the map because people knew about the people in the surrounding areas but they didn't know much about Albanians. She thought it was unfair how they had been portrayed in movies, so she spent a large chunk of the past few years working on the project. Eliza is definitely the kind of multitalented star that Hollywood needs right now.
5

Buffy The Vampire Slayer Needs A Reboot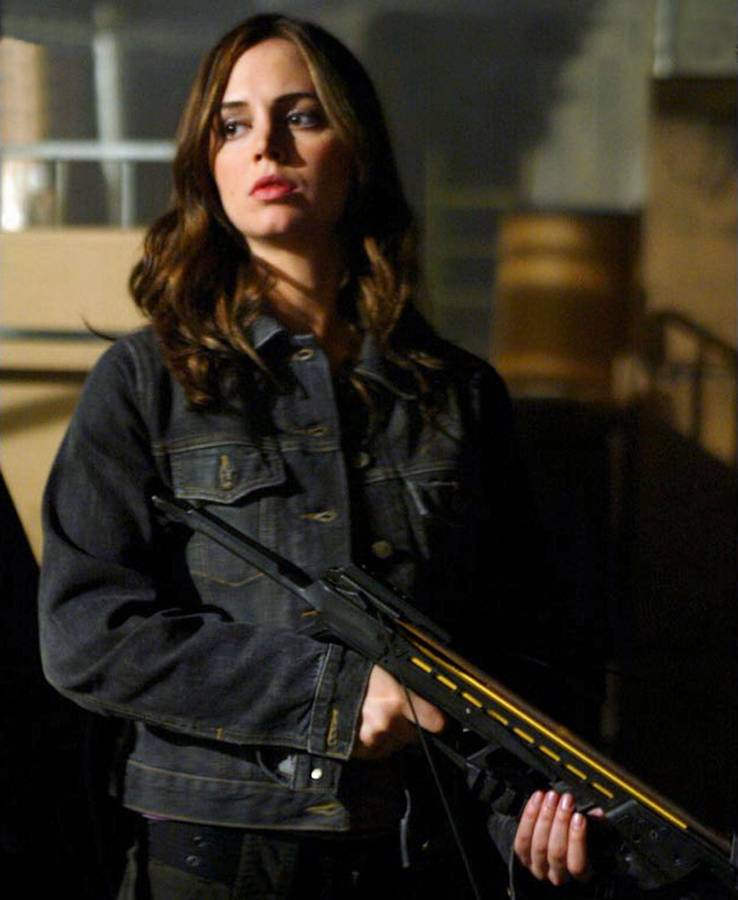 There are so many shows that have been given a reunion over the past few years, that it's obvious that Buffy The Vampire Slayer has to be on the list. Sarah Michelle Gellar even teased the possibility of a reunion happening in the next few years when she spoke to Entertainment Tonight back in 2016.
This would be the perfect place for Dushku to launch her comeback, especially if she can return to her most famous role more than 15 years after she last pulled on those infamous leather pants.
It is unknown if there are any plans for the show to make a return currently, but reboots are things that are happening all the time, so never say never. The show runners wouldn't be able to bring the show back without one of its most popular characters, so Dushku could be getting the comeback that she deserves in the coming years if a reboot is confirmed.
4

She Still Looks Absolutely Stunning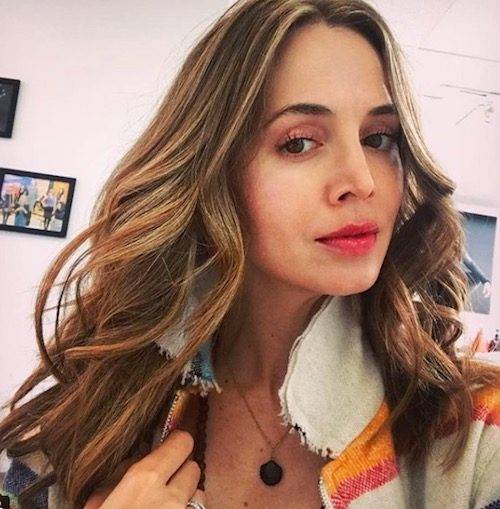 While Eliza Dushku hasn't been away from TV screens for the past decade, she has still been acting, just in some much lesser known series and movies. She has been able to continue to look incredible and the world deserves to see that at 37 years old, Eliza still looks as though she could pass for a teenage Vampire Hunter.
Dushku was always athletic; she had to be in order to pull off the role of Faith in the show when she was already almost 20 years old, but she has managed to retain this athleticism in her years off screen and now deserves the chance to not only return and kickstart her career, but also show the world what they have been missing while she has been on the sidelines for the past decade. Eliza's most recent role was as Patricia Holm in The Saint back in 2017, where she was able to show off her youthful looks once again.
3

She Turned Against Her Upbringing Because Of Her Beliefs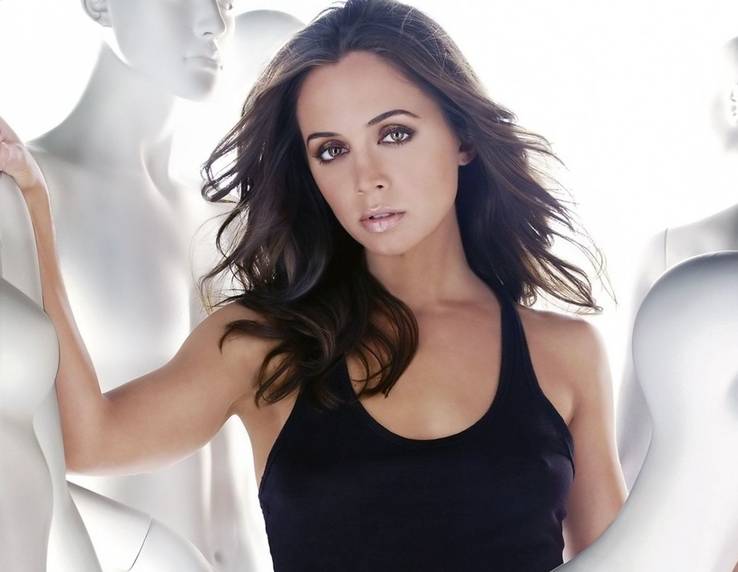 It became a well-known fact throughout her youth that Eliza Dushku was raised as a Mormon, something that she was loyal to for a number of years. Mitt Romney even served as her bishop while she was growing up, but in recent years Dushku has turned against her faith.
Eliza revealed that she isn't a practicing Mormon anymore and told Politico that even though she had a crush on Romney when she was growing up, it wasn't enough for her to continue believing because she didn't agree with the church's views.
Eliza has always been outspoken about both of these things but never to the point where fans have held it against her. Many of her most recent life experiences show how much of a great role model she has become for the current generation of young women.
2

She's Still In Great Shape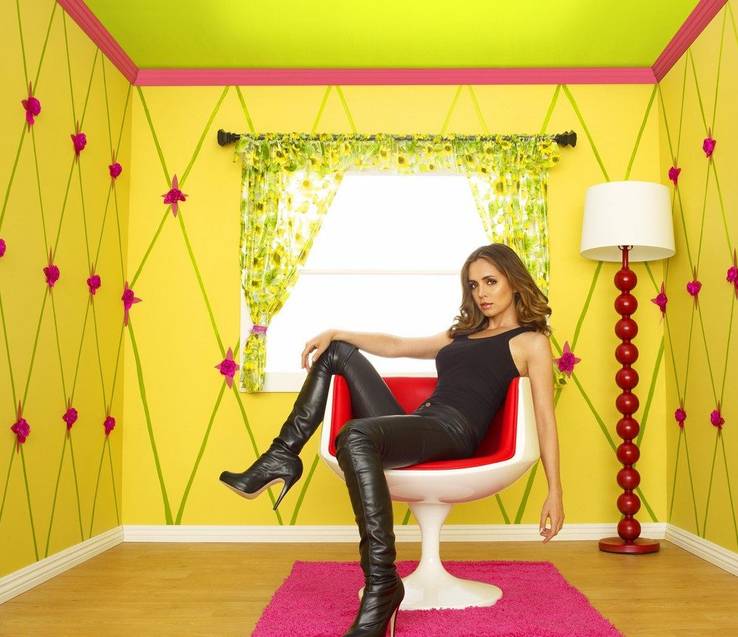 Eliza Dushku became a huge star when she was younger because of the skills that she showed off in both Buffy The Vampire Slayer and as a cheerleader on Bring It On. It would be interesting to see if 17 years after she was in one of the biggest teen films of this generation, Eliza is still able to perform those kinds of stunts.
Eliza has always been typecast and seen as the female star who isn't adverse to having to fight her way out of situations, and even her roles in recent years have proved this. There aren't many women who can say that they can still be part of such demanding roles for most of their career. It would be great to see Eliza back on our TV screens and still able to do the same kinds of stunts as she could when she was a teenage vampire slayer.
1

Her Experience Speaks For Itself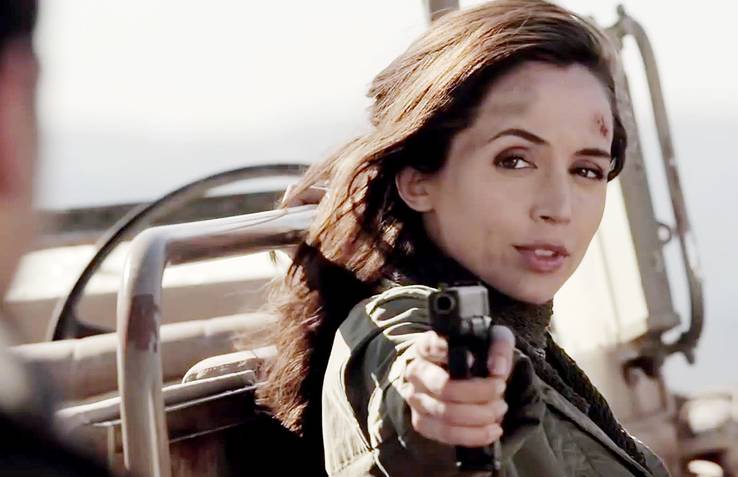 Eliza has built a career for more than 25 years. She has been in the business now ever since she was 12 years old and in that time she has been able to make an impact in almost every role she has been part of. She has also been able to leave the business to return to school and then graduate, and now is seen carrying out charity work whenever she can and has even moved on to a life behind the camera. Dushku hasn't wasted any time in her career, she has always ensured that she is doing something, which includes always learning and pushing forward.
There is no reason why someone who has her kind of experience shouldn't be able to push herself back into the headlines in Hollywood.
The world is hoping to see more Eliza Dushku in 2018 and beyond.
Source: Read Full Article