It's almost here! The most anticipated movie ever, Avengers: Infinity War, is set for release on May 27! Box Office Pro projects that the opening weekend for the film will gross over $200 million. While we wait impatiently to see it, the most pressing question for fans is who will end up in the film as Marvel is remaining tight-lipped on the new characters who will appear, including who Peter Dinklage and Terry Notary are playing.  Thanks to Chris Hemsworth's loose lips, we now know that a total of 76 comic book characters will appear in Infinity War. In that same conversation, Slash Films has also given us the confirmed appearances of every actor who will star in the film. There are also going to be a lot of crossovers, more so than the previous Avengers, including Super-Man and Peter Quill/Star-Lord from Guardians of the Galaxy.
As we wait to see the film, we think it's time for fans to get a look behind the characters, the actors who are playing the superheroes. Like did you know Mark Ruffalo had a brain tumor? Or that Chris Evans reads self-help books and is actually a deep thinker? Or how about Chadwick Boseman being a method actor? And what about Josh Brolin, who plays the ultimate villain Thanos? Did you know he stole cars when he was young?
There's so much more to know about these A-listers, so read on to find 20 things every fan should know about the cast of The Avengers.
20

Scarlett Johansson (Black Widow) Plans On Running For Office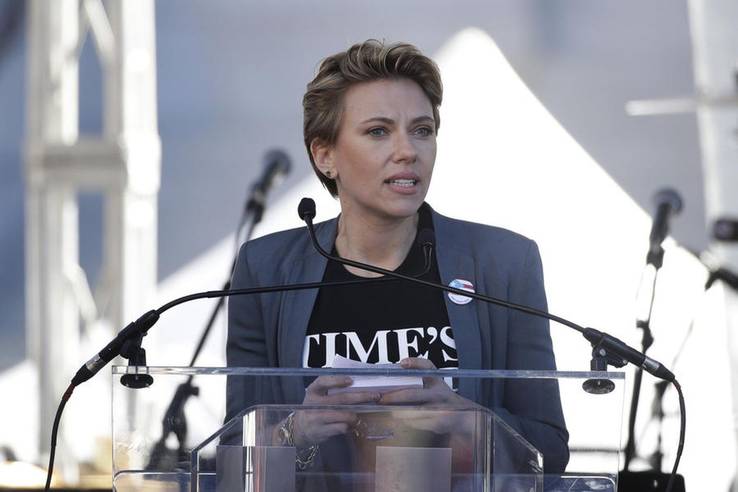 While doing the press circuit for her film Ghost In The Shell, Scarlett Johansson admitted that she definitely is considering running for office one day. She has publicly supported Barack Obama throughout both of his presidential campaigns. She also showed her support for Hillary Clinton in the 2017 race, and spoke at the Women's March in DC in 2017 to talk about the inequality of women.
Johansson, who comes from a "politically vocal family" said, "Right now, it's not the right time. But eventually, maybe if my daughter was older and I could totally focus myself on something like that, I think it could be interesting."
How great would it be for Scarlett to run! She knows her stuff but she might be distracting being president because of her natural beauty. (Source: Vogue)
19

Mark Ruffalo Was The Only Actor To Play The Hulk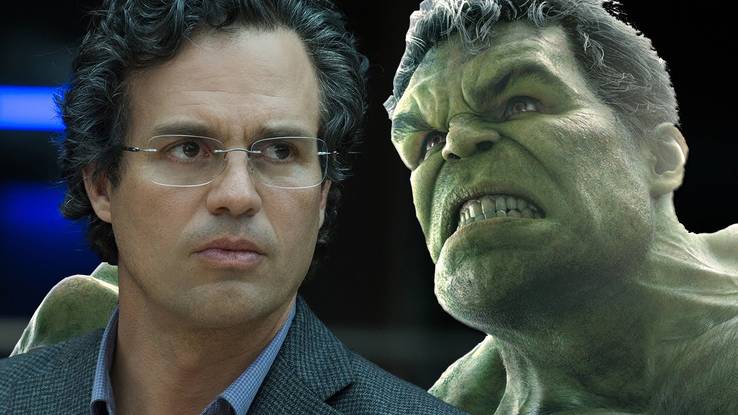 So now we know how Mark Ruffalo got cast as the Hulk in the Avengers series.  Joss Whedon, who wrote and directed The Avengers (2012) and its sequel Avengers: Age of Ultron (2015) was watching the mega-hit with a twist ending Shutter Island and couldn't believe how "open" and real Ruffalo's performance was and immediately wanted to sign up Ruffalo to play the Hulk. There was no one else in Whedon's mind.
In fact, Ruffalo was already a contender, as Marvel had been looking at him before hand. So Marvel and the director agreed and the rest is history. The Hulk/Bruce Banner character needs to get in touch with what he feels inside in order to save all the Avengers, above all Stark. Banner's quandry is philosophical, as he has to fight his inner demon, needing to decide who he becomes and how he decides. Fun fact: Lou Ferrigno, who used to play Hulk, provides Hulk's voice in combination with Ruffalo's speech. (Source: Variety)
18

Chris Evans (Captain America) Tap Dances When It Gets Heavy
Chris Evans has many talents that proved worthwhile for his Captain America films. To prepare for the role of Captain America, Chris taught himself parkour. Then he trained for months in boxing, karate, gymnastics and Brazilian jiu-jitsu.
These fighting techniques are hard to master, but Chris has a natural athletic talent and can pick up almost everything he learns. What you may not know about the actor is that he also tap dances.
His mother was a tap dancer and trained him and his brothers and sisters. His family even has a tap floor in their basement at their home in Sudbury, Mass. Chris grew up tap dancing and still does, as he finds it therapeutic. So when he's stressed or frustrated he tap dances, even during filming. While Chris confesses to this dancing talent, he has never performed it in front of an audience. That all changed on an appearance on Ellen in 2017 where he tap-danced during his interview while fellow Avengers: Infinity War Elizabeth Olsen (see pic above) looking on, joyfully surprised. (Source: EOnline)
17

Robert Downey Jr. (Iron Man) Is Not Allowed In Japan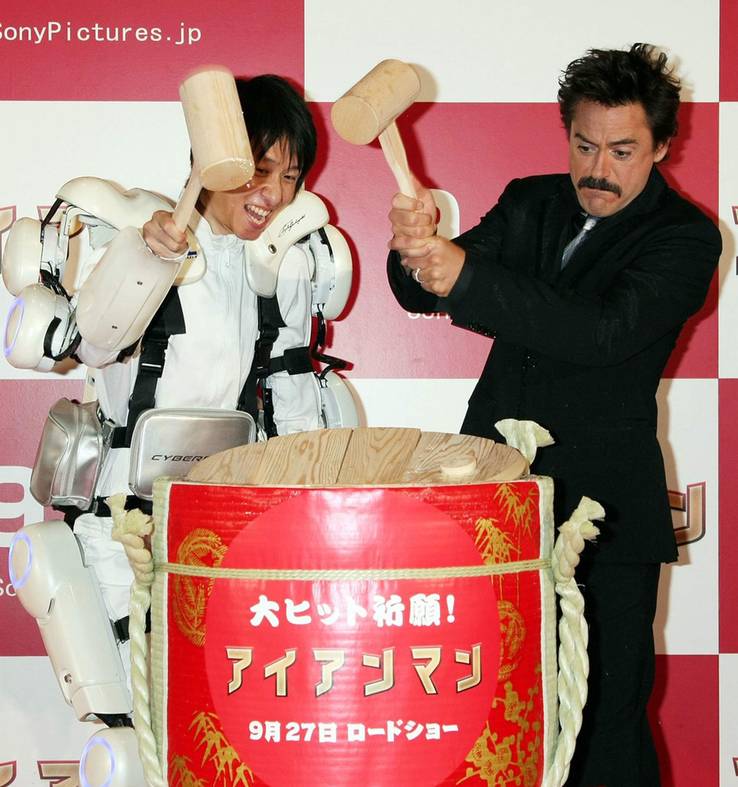 Robert Downey Jr. has a record that we all know about. Before he became clean to star as Iron Man, he has had multiple scandals. He thought he left behind his troubled past for good, but it returned when he tried to go to Japan to promote Iron Man in 2008. Upon arrival, he was detained because he hadn't disclosed his felony charges beforehand,  he was subjected to over six hours of interrogation and was threatened by authorities that he would be sent home on the very next plane.
The good thing was that the authorities relented and allowed Downey Jr.to attend the Iron Man premiere on the condition that he would never step foot in Japan. That just sucks. Maybe it's true that you can't leave your past behind. (Source: HuffingtonPost)
16

Tom Holland (Spider-Man) Is Both A Professional Dancer And A Gymnast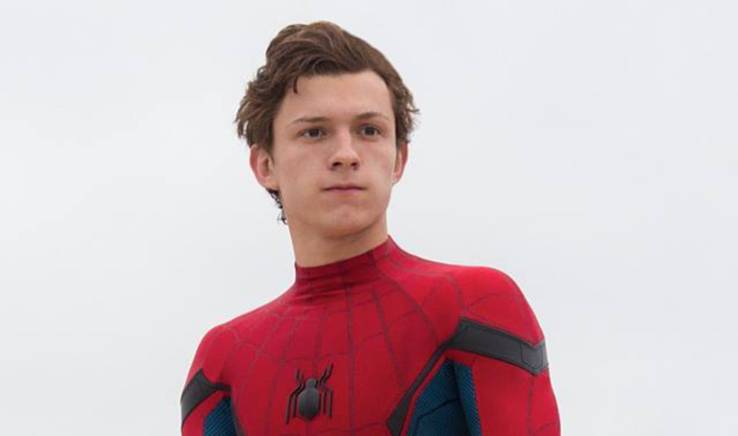 Tom Holland has a background in classical dance training, which he developed by starring in the West End production of Billy Elliot. This talent greatly helped him do the fight sequences in Spider-Man: Homecoming and Avengers: Infinity War. He can contort his body and be light on his feet, as well as swift in his movements. Every MCU fan knows that its actors have to undergo an extreme physical transformation to play their roles, such as being fit.
Holland was physically fit before playing Spider-Man. That's because he also trained as a gymnast when he was a child.
He was active in parkour while growing up.  These talents allowed for him to perform balletic moves and be flexible and able to withstand his intensely choreographed fight scenes. This is what Holland does perfectly. That such a young man like him–he's only 21–has so many talents makes him a very capable star and asset in the MCU. (Source: Heavy)
15

Chadwick Boseman (T'Challa/Black Panther) Is A Method Actor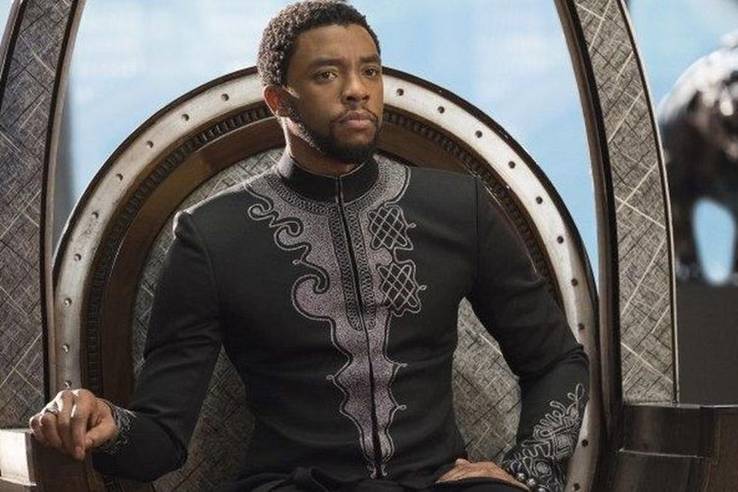 Jared Leto did it in Dallas Buyer's Club. He lost 30 pounds to get into shape. And Heath Ledger did it in The Dark Knight to play the Joker. He locked himself up for weeks in a hotel room, came up with the Joker's quirks and also his spine-chilling laugh. This is called method acting, and Chadwick Boseman did it too, although it was not as extreme as the way Ledger did it.
Chadwick stayed in character on the set of Get on Up.  "If we took a break and you sat beside me to eat, you'd be eating with James Brown. Till I went home at night, it was JB," Boseman said. 
During Civil War, Boseman would speak with T'Challa's accent even when the movie was not filming. It has been said that he had a similar approach while playing T'Challa/Black Panther in the hit Black Panther, and continued the role-playing in Infinity War. (Source: MSN)
14

Elizabeth Olsen (Scarlet Witch) Learned About Comics From Her Brother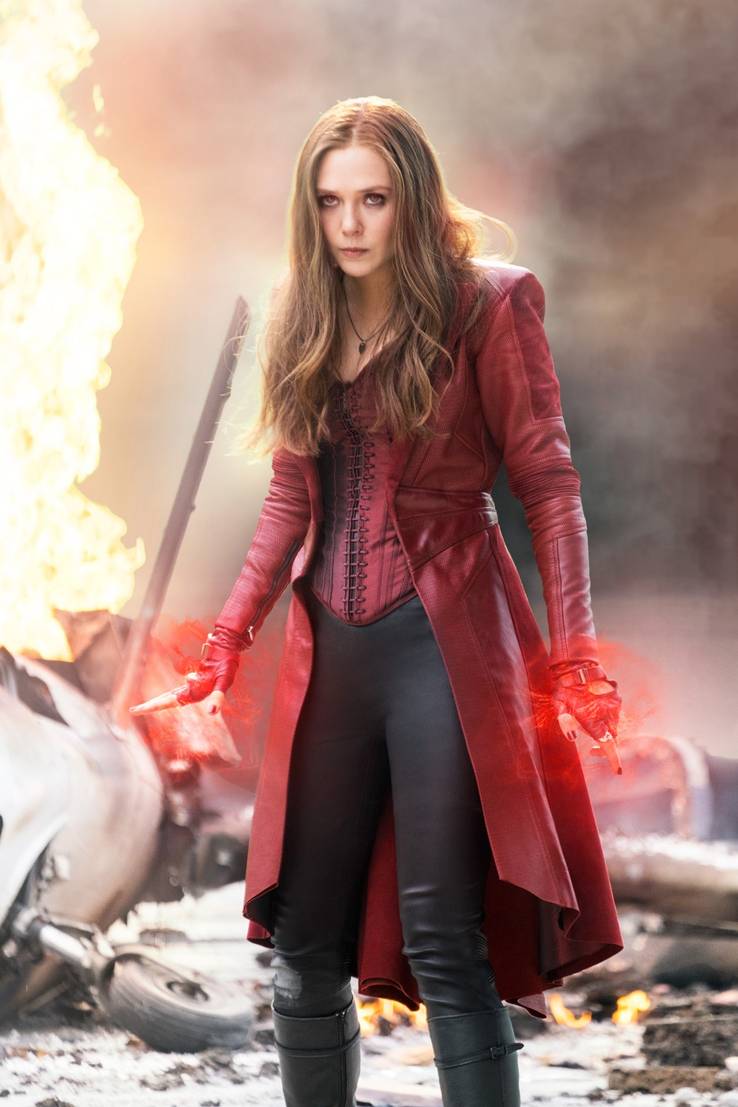 Elizabeth Olsen had an uncredited cameo in Captain America: Winter Soldier in 2014, but she followed that with a real role, reprising her character Scarlet Witch/Wanda Maximoff in Captain America: Civil War and Avengers: Age of Ultron.
Olsen had no knowledge of comic books and action movies. To prep for the role, she enlisted her brother Trent, who was a huge comic book fan, for some much-needed tutorials.
Trevor taught her everything she needed to know. In an interview about the part, Olsen explained: "Actually I gave Trevor homework before the studio gave me a bunch of stuff to read. "I told my brother: 'Tell me which ones (comics) I need to be looking for, which ones you think are the most exciting stories', and he just literally gave me a list per title, like 'Number 16 of this series', all that stuff. "He's very helpful, that one…" (Source: Boomsbeat)
Featured Today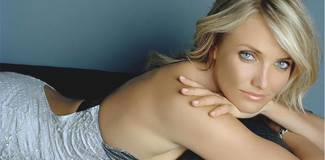 Hollywood's 5 Dirtiest Celebrities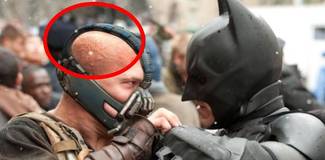 Movie Clues You Totally Missed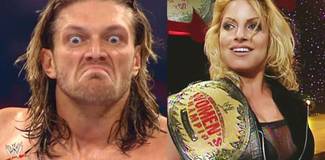 Incredible Former WWE Stars Where Are They Now Stories

13

Anthony Mackie (Falcon) Built Himself A Dive Bar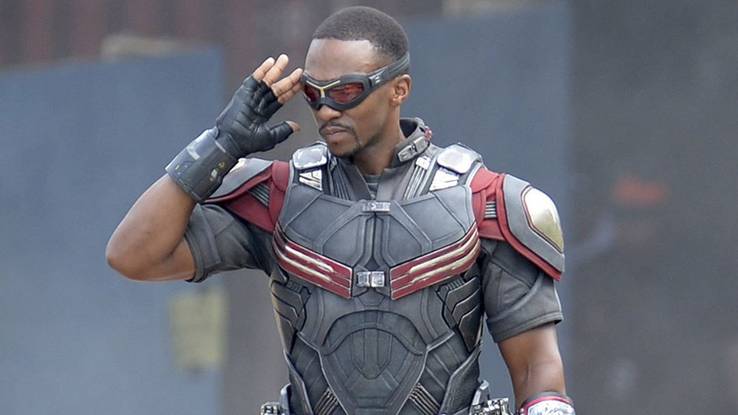 Anthony Mackie used to have a bar called NoBar in Bed-Stuy Brooklyn that opened in 2011. Not only was Anthony the owner, but he also built nearly the entire bar! He got his talent from his father, who was both a carpenter and a roofer. Mackie built the bar back, the footrest, all the tables, as well as so much more. And he even did the flooring with actual logs he bought on eBay to reduce cost. In an interview with The Huffington Post, Mackie said,
"My dad was very successful because he worked harder than everyone that worked for him. If all the people who work here as employees see me, the movie actor, working hard, they have nothing to complain about."
He continued with, "[I'm] a man's man. I'm not afraid to get my hands dirty just because I'm in a movie now and then." While the bar closed down, at least now we know that Mackie has a hidden talent!
12

Sebastian Stan (Bucky Barnes/Winter Soldier) Learned How To Fight Train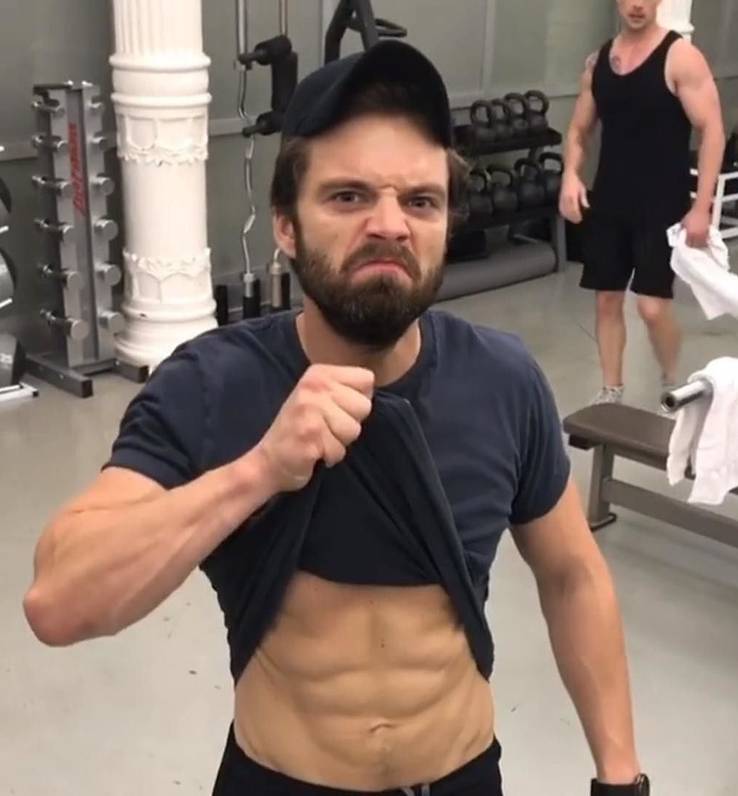 In the movies, Sebastian Stan (Bucky/Winter Soldier) has super powers and a bionic arm. Before casting, Stan certainly didn't look like a superhero. In the MCU, every superhero is jacked up, muscled up, or lean. It's a requirement as the actors need to know how to fight train, which all of them participate in throughout each MCU film.
Since Stan needed to look as if he could do that, it was a challenge at first because he rarely worked out in the past. Fight training required him to build muscle mass and shed excess fat, and so he fell into an extreme routine. But the most important thing that Stan needed to do to fit the part was to add muscle mass to his arms. Stan liked being lean, but his bicep and tricep workout really allowed him to add mass to his arms, which made him a total hunk! (Source: Collider)
11

Chris Hemsworth (Thor) Competed On Dancing With The Stars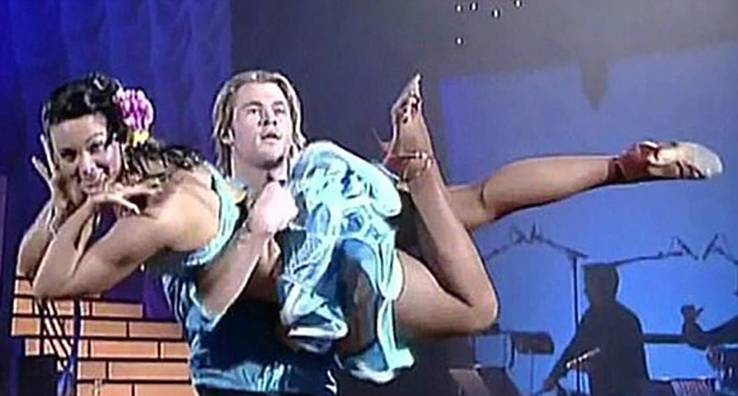 Chris Hemsworth, like Tom Holland (Spider-Man), has a special talent: he knows how to dance.  So now you know how Hemsworth can be light on his feet while jumping around with his big hammer. In 2006, while still living in Australia, Chris joined the cast of Australia's version of Dancing with the Stars. When you're on DWTS, you're either a former A-lister or a current B or C lister who wants to rise from the woodwork and be showcased on the show to resuscitate a failing career.
Chris, at the time, fit the DWTS part because he was a C-lister in the Australian soap opera Home and Away, starting in 2004 and lasting until 2007, which is also something you probably did not know. Since moving to America and finding monumental success playing Thor, we're pretty sure this new A-lister will never have to pimp himself out to make his star stand out. (Source: DailyMail)
10

Mark Ruffalo (The Hulk) Had A Brain Tumor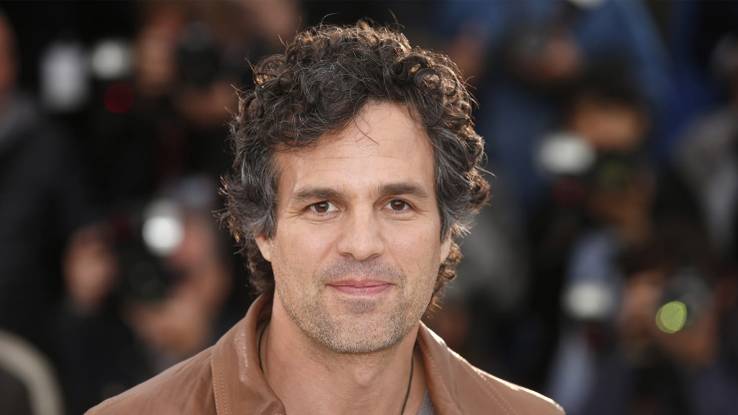 Did you know that we almost lost Mark Ruffalo (The Hulk/Bruce Banner) from a left acoustic neuroma that required surgical removal in 2001? An acoustic neuroma is a benign tumor of the hearing nerve. While the surgery was successful, it left him with a temporary left facial paralysis that took almost a year to cure.
Ruffalo kept it quiet for a while, and had to disappear from the spotlight because of course he couldn't act until he recovered. But after speculation from the press about leaving the spotlight due to rumors like he was at rehab, he was forced to come out and tell the world his secret. We're so glad he did and that he's in (almost) perfect health now. (Source: Sheknows)
9

Samuel L. Jackson (Nick Fury) Used To Stutter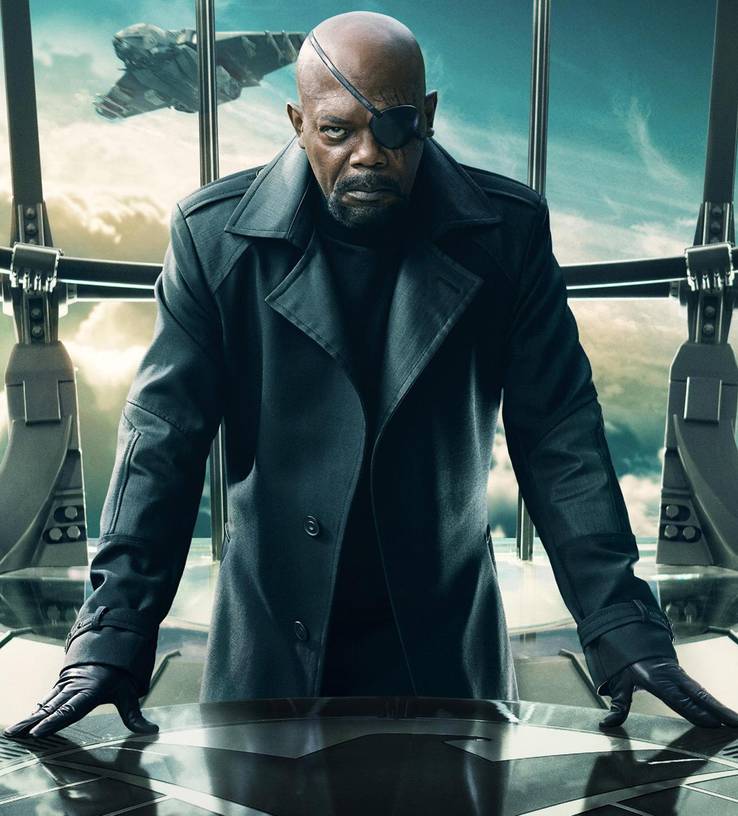 Samuel L. Jackson (Nick Fury) has had a lucrative run starring in hit movies like Pulp Fiction and Snakes on a Plane. But you would never know that he used to stutter because he was cured of the speech trauma. He's had a stutter for most of his young life and it wasn't until he was in college did he see a speech therapist to correct his problem. So what did the therapist do? He recommended that Jackson take a role on a play.
The reasoning behind the move was that the therapist believed practicing his lines over and over again and acting would allow him to overcome the stutter. So Jackson got a role and changed his major to theater. And you know what? Acting cured him! We wonder what else acting can do to cure us of our malaise or impediment. (Source: GQ)
8

Gwyneth Paltrow (Pepper Potts) had some troubles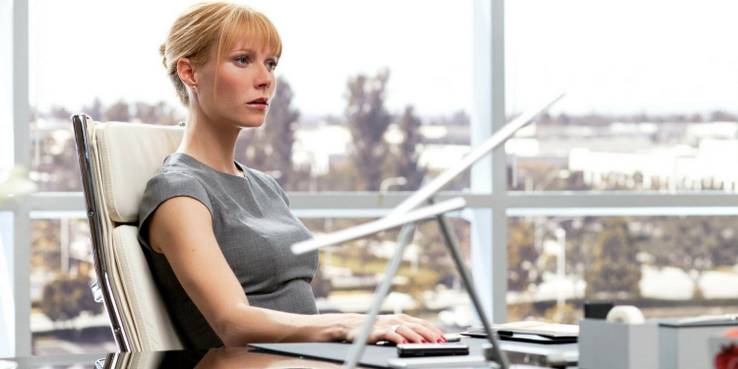 After her first child Apple was born in 2004, Gwyneth Paltrow was ecstatic and full of love. But two years later, after her baby Moses was born, Paltrow felt depressed.  As Paltrow put it,
"I just thought it meant I was a terrible mother and a terrible person." She added, "I felt like a zombie…I couldn't access my heart. I couldn't access my emotions. I couldn't connect."
Paltrow had no idea she was suffering from postpartum depression. After four months of feeling low, it was her former hubby Chris Martin who realized she was suffering from the disease. As Paltrow said, "Chris came to me and said, 'Something's wrong. Something's wrong…I kept saying, 'No, no, I'm fine.' But Chris identified it, and that sort of burst the bubble." Luckily, Paltrow went to therapy and used exercise to combat her depression. We're so glad she recovered! (Source: People)
7

Josh Brolin (Thanos) didn't have an easy life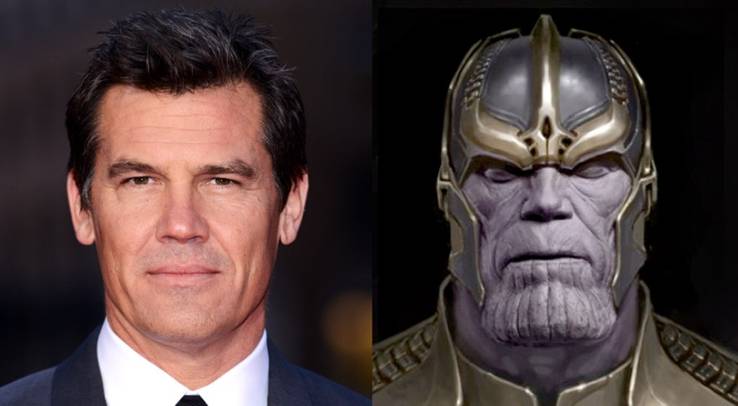 In the 1980s, Josh Brolin was part of a surf group called the Cito Rats. The son of actor James Brolin, Josh grew up rich and entitled. During this time, Brolin was has some issues with substances, and he and his friends would go around stealing cars.
He used to like to try new things, but as a recovering person, he said,  "I used to think you should try to….experience everything. Just get yourself out there. But I don't believe that anymore. Having adventures is all very well, but an imagination can make up for all that. That's the more intelligent way to be. And it keeps you out of harm's way." He's right and now he's going to wreak havoc in Infinity War! (Source: EOnline)
6

Chris Pratt (Peter Quill/Star-Lord) used to have a different job

When Chris Pratt was young, he found success in the hit teen drama Everwood.  It was his first acting job. Before then, Chris, who will appear in Infinity War, was scraping by and turned to hustling to make a living. As he told Buzzfeed,
He also tried many other things to make some money. As he put it,
"I cleaned peoples' cars, painted murals, worked for my dad, worked at a burger joint, was a room service waiter, worked at the snack bar at a bingo hall… [and also] babysat and mowed lawns.
He added, "I was always very enterprising as a kid. I was always trying to find some way to make money." His entrepreneurial skills and his sheer determination is why he's the most influential and popular A-list actor today.
5

Scarlett Johansson (Black Widow) Is The Highest Grossing Actress Right Now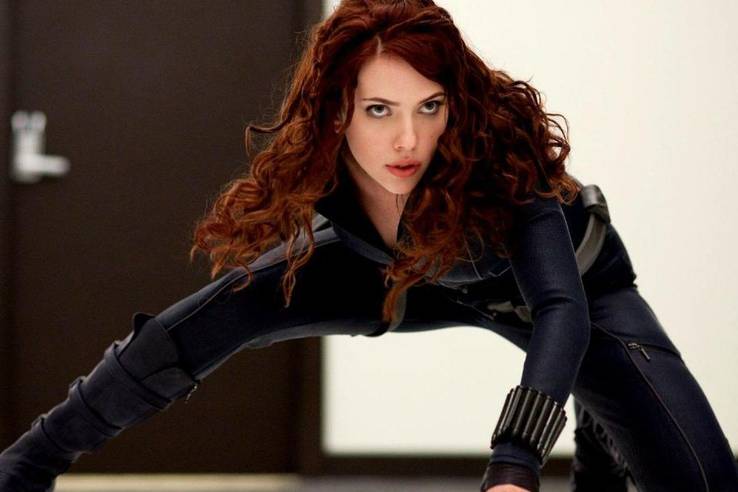 From 2015-2016, Scarlett was named the 10th highest earning actor regardless of gender, and was the youngest actor to ever reach this top 10 list. She made $3.3 billion at the box office, which makes her the highest earning actress in all of history. Her purported net worth is $80 million. Now, Johansson is going to be richer due to inking a deal with Marvel to star in a standalone Black Widow movie, which is scheduled to be released in 2020.
She'll make $25 million for that film and could bank up to another six million if the film makes $900 million at the box office. 
But Scarlett shares the love and has been very vocal about the gender wage gap in Hollywood and how actresses routinely get paid lower than their male counterparts. As she said, "I am very fortunate…making as much as many of my male peers."  Most actresses, Scarlett added, are underpaid, and this inequality is "part of a larger conversation about feminism in general." (Source: HeroicHollywood)
4

Elizabeth Olsen (Scarlet Witch) Is A Classically Trained Actress

Elizabeth Olsen is the youngest sister of the Olsen twins. While growing up, Olsen was determined to land movie roles without using her sisters' connections, and also wanted to get formal training as an actor. She accomplished both. In high school, Olsen didn't use her last name so she wouldn't get preferential treatment. After graduation, she attended New York University's prestigious Tisch School of the Arts.
In 2009, Olsen spent a semester studying in Moscow at the Moscow Art Theatre School through the MATS program at the Eugene O'Neill Theater Center. Then she earned two understudy Broadway roles after studying in the Atlantic Theater Company conservatory program. Her classical training was part of a determination to be the best actor she could be. It paid off, and soon she hit it big with her first formal role in the critically-acclaimed film Martha Marcy May Marlene. And without even dropping her famous last name! (Source: Elle)
3

Chris Evans (Captain America) Worked On His Head In Therapy
For a guy playing Captain America, the last thing you'd expect from him is that he has worked on his mental state before inking a deal to become a superhero in the Marvel comic-book franchise. But that is precisely what Chris Evans did. First, Evans read a lot of self-help books to envision a life altogether different from the one he knew. Then Evans enlisted in talk therapy, or counselling, which allows a therapist to talk to someone to sort out any issues they are experiencing. His goal was to put him in the right mental framework for the future as he knew he was going to play Captain America in back-to-back movies, which means he'd be shooting mostly all the time.
To be more precise, the next ten years of Chris' career might be spoken for if you add in the Avengers franchise, which will definitely take a toll on him. Last year he shot Avengers: Infinity War and its sequel back-to-back. As Evans said,  "It's nice job security, but it doesn't give a whole lot of freedom. . .That's the compromise, and it's worth it." (Source: NYTimes)
2

Robert Downey Jr (Iron Man) Decided The Fate Of Gwyneth Paltrow and Tom Holland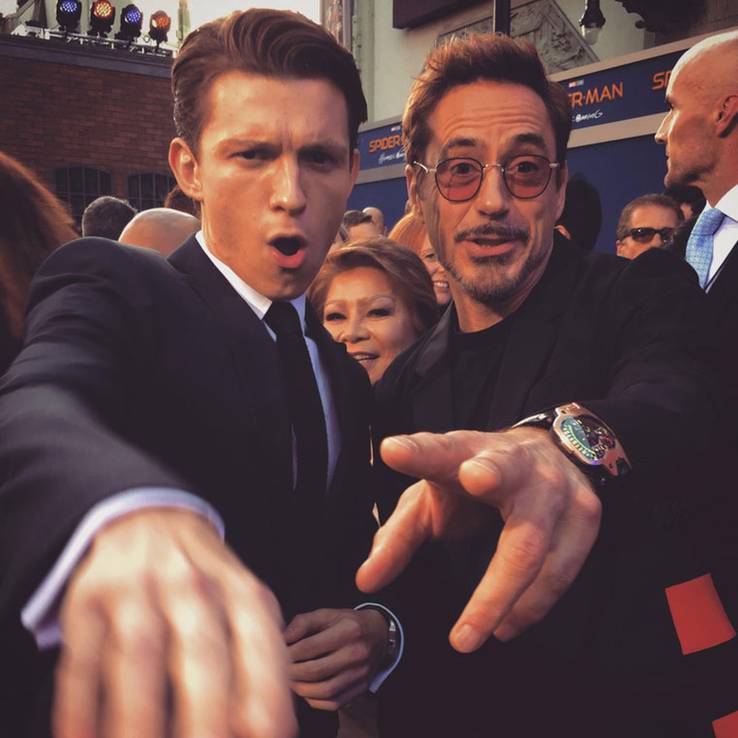 If Robert Downey Jr didn't intervene, Gwyneth Paltrow and Tom Holland would not be starring in the MCU. RDJ is the biggest star of the MCU and the MCU producers respect his input. Gwyneth Paltrow had a cameo as Pepper Potts in the Avengers, but that almost hadn't happened. It was Robert who said Pepper Potts needed more screen time and it was good luck that director Joss Whedon listened to RDJ and wrote a small scene for her. As for Tom Holland, Kevin Feige, the president of Marvel Studios, said:
"We culled [the Spider-Man casting] down to about five finalists [and asked Robert] "If we bring them to Atlanta, would you mind reading with all five?" And he did, and we culled it down a little bit more, and he did, and that is how Tom came to the top."
Anthony Russo, the co-director of Captain America: Civil War added: "Obviously, [Peter Parker] has a very special relationship with Robert's character in  [Spider-Man: Homecoming]."  He's Parker's mentor. "[T]he vast majority of his work is with Robert. Robert was incredibly generous in terms of going through the process… Helping us all figure out who the right person was for the role."  (Source: Bustle)
1

Scarlett Johansson (Black Widow) Cut An Album of Tom Waits Covers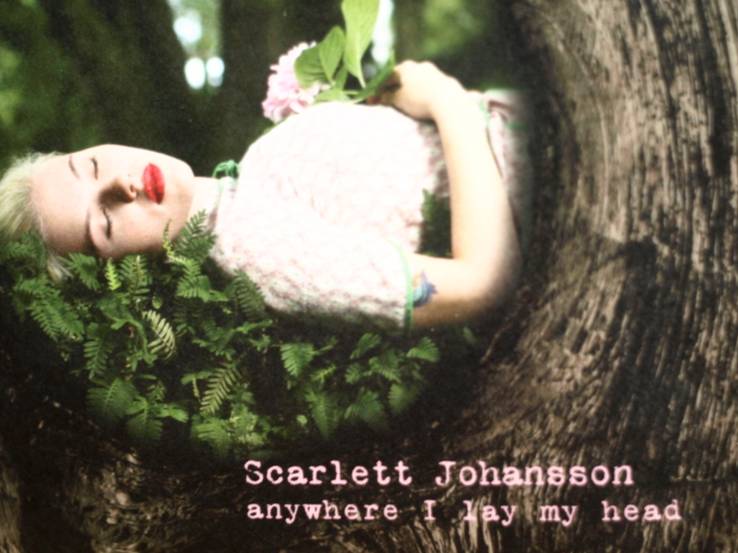 Did you know that Scarlett Johansson released an album in 2008? Don't worry. Many of us didn't know about it, which came out ten years ago.Her entire album, Anywhere I Lay My Head, was Tom Waits covers with the addition of one original song.
While we can call her singing as sultry–her husky voice allows for that–many just dismissed the album. Entertainment Weekly called it the worst album of 2008.
This is why you never heard of the album. But in her defence, Scarlett was young, and had not yet become the highest paid actress in the world. So she probably wouldn't have released this disaster now, at the height of her fame as an actress. We always hate when actors try to be musicians or vice versa. We don't know why, exactly, but it's partly because we see these artists in one role and diversity, well, just confuses us.
Source: Read Full Article