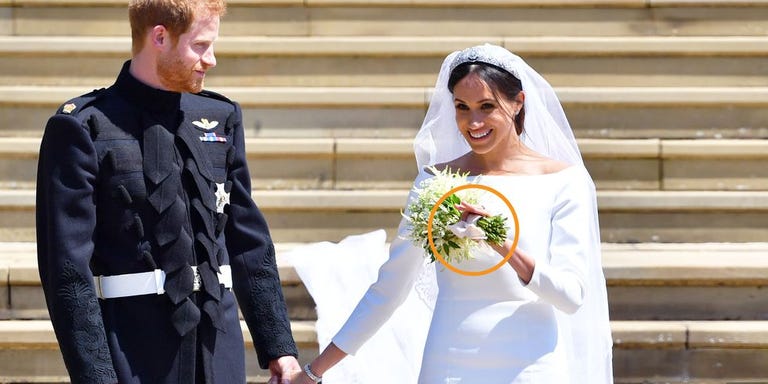 The royal wedding of Prince Harry and Meghan Markle went off today without a hitch! OK, well maybe there were a few hitches, but what's a wedding without a few small somethings? No wedding worth going to! Here are some surprising moments you might have missed.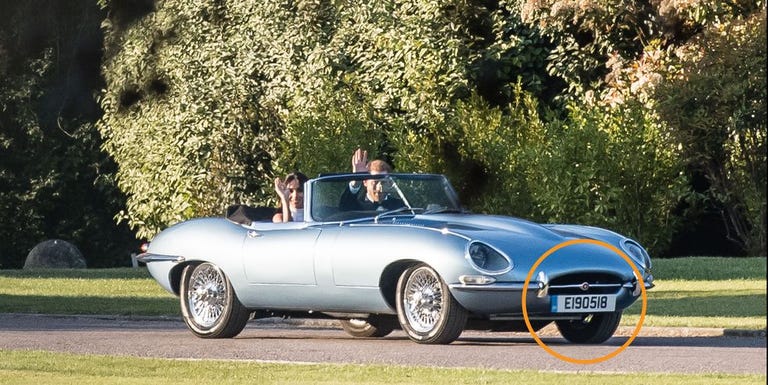 When Brits write their dates, they lead with the day, then month, then year. The "190518" on the license plate refers to May 19, 2018.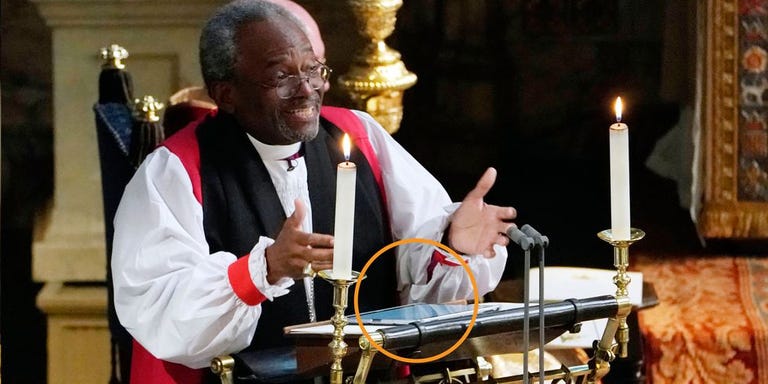 Kensington Palace required all wedding guests to surrender their mobile phones and any devices used for capturing images. But is that or is that not an iPad, Bishop? Don't those things have cameras? Asking for a friend.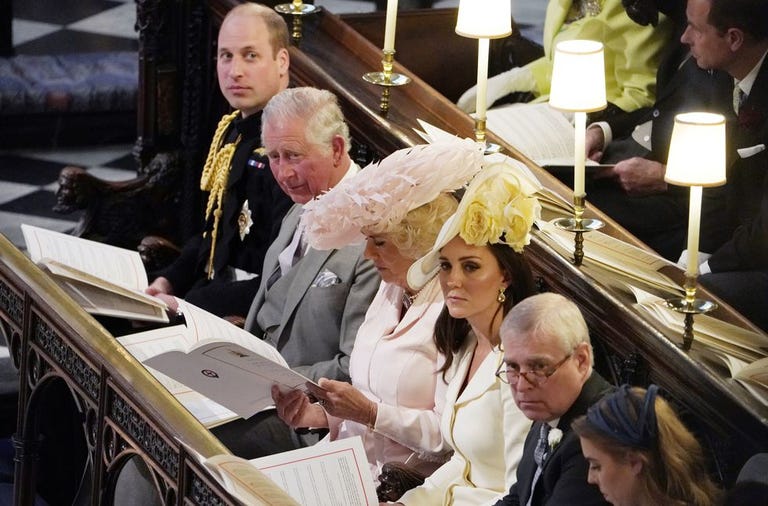 Prince William, Prince Harry's best man, sat closest to the groom. Next to him was Prince Charles, then his wife Camilla, then Kate Middleton. (Kate and William tried to resist this seating arrangement.)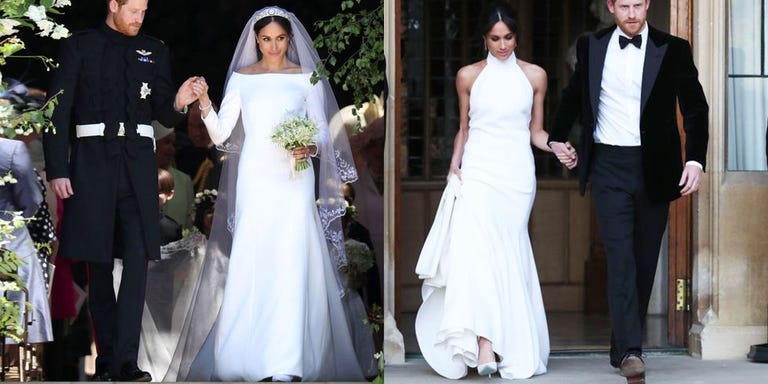 The first gown was designed by Clare Waight Keller, the first female artistic director at Givenchy, and the second was made by Stella McCartney. #feminism ?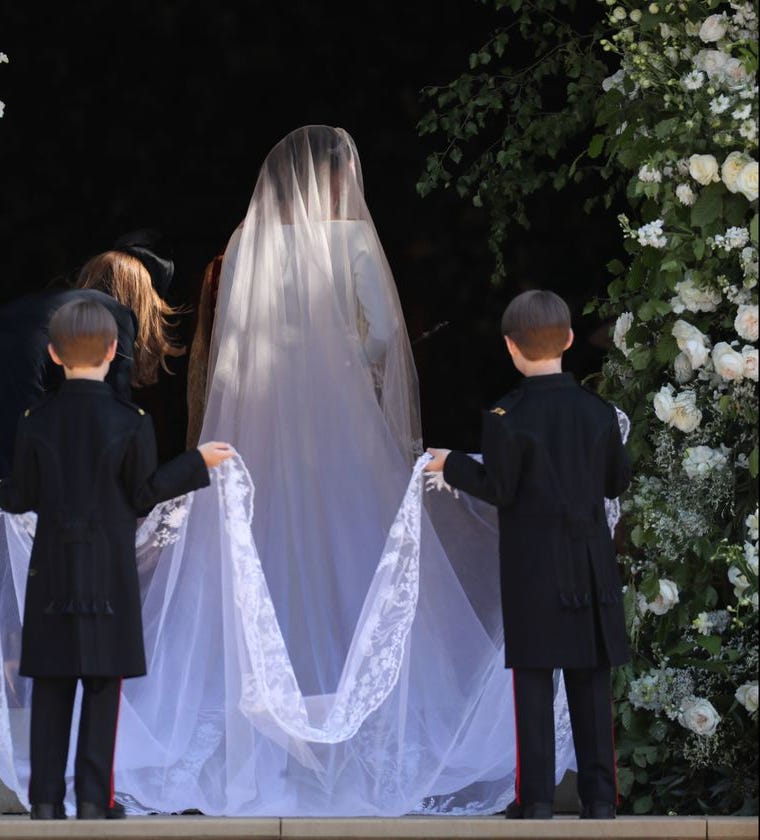 The bride's 16-foot-long headpiece wasn't just a showstopper: Designed by Givenchy's Clare Waight Keller, Meghan's silk tulle veil featured embroidered flowers — "the distinctive flora of each Commonwealth country united in one spectacular floral composition," according to Kensington Palace — from each of the 53 countries in the Commonwealth, which she wanted to accompany her throughout the ceremony.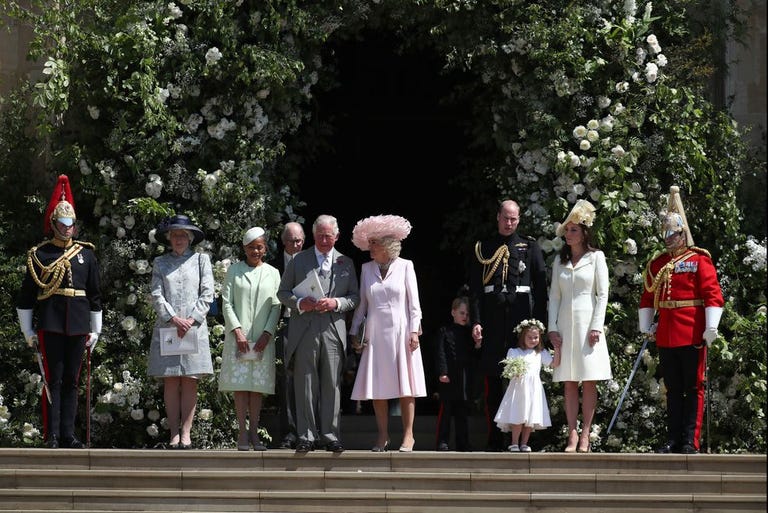 Prince George? CHECK. Princess Charlotte? CHECK. Prince Louis? N-O-P-E.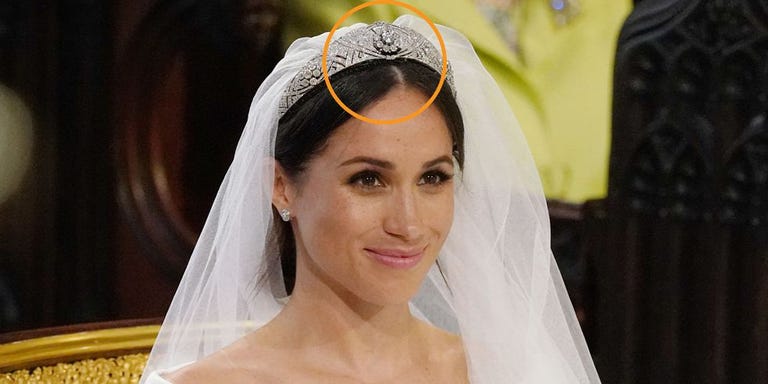 And by Meghan's, we mean the Queen Mary's by way of Queen Elizabeth who leant the bling to the bride. The center features a detachable brooch made up of ten diamonds, according to Kensington Palace.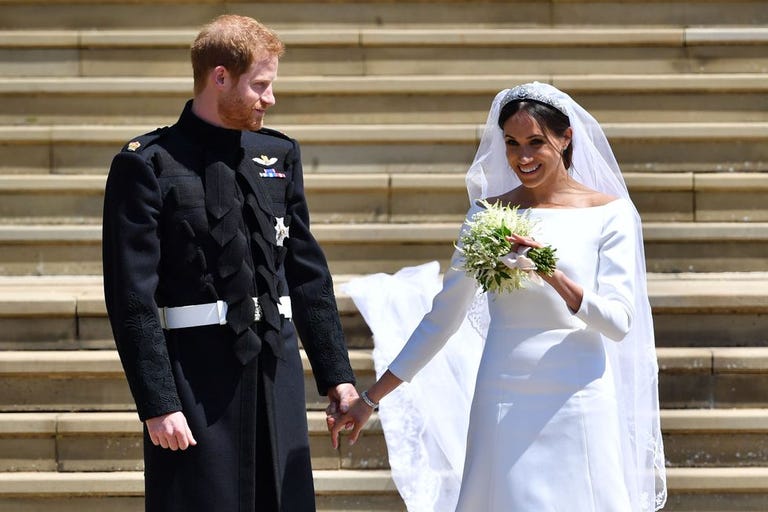 The bridal bouquet included flowers handpicked from Kensington Palace's private garden by Prince Harry himself. Even sweeter: Therein, there were Forget-Me-Nots, which were favored by Prince Harry's mother, Diana, according to a Kensington Palace statement.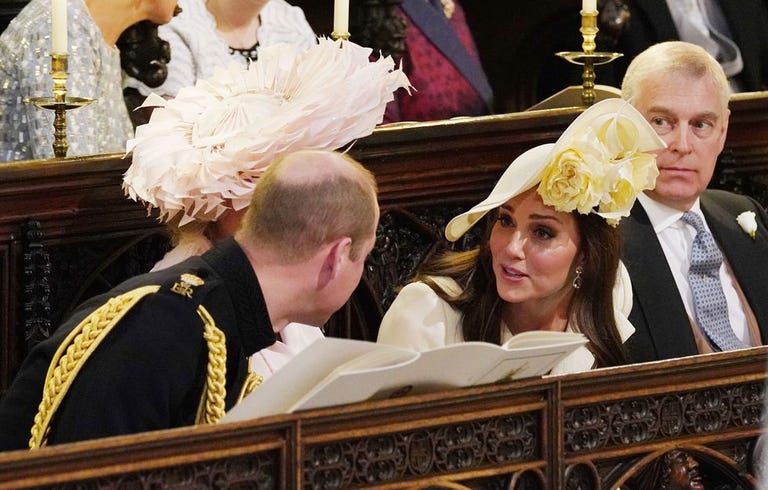 The program didn't omit the fact that Meghan's father was not there to walk the bride down the aisle. It read, "The Bride, having been greeted by the Dean of Windsor, moves in procession through the Nave where she is joined by her Father, Mr. Thomas Markle, to the High Altar. The Bridegroom and his Best Man await."
Later, the royal editor tweeted a correction.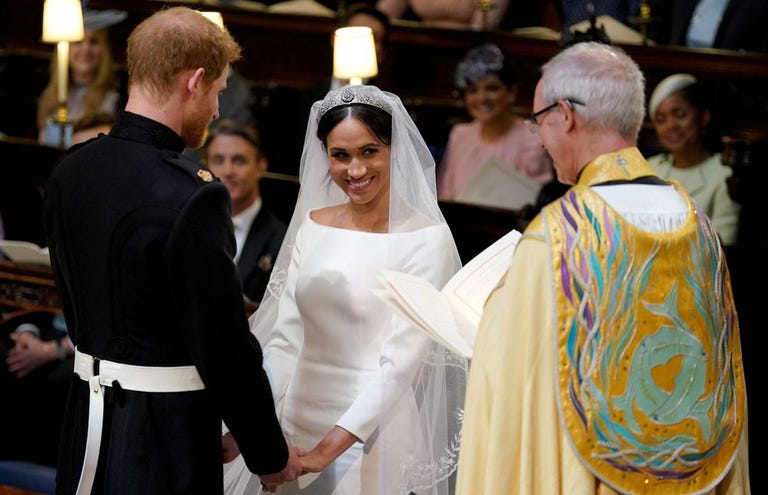 He called Meghan "Rachel," and Harry, "Henry," when he began the ceremony, but later switched to the names we know them best by.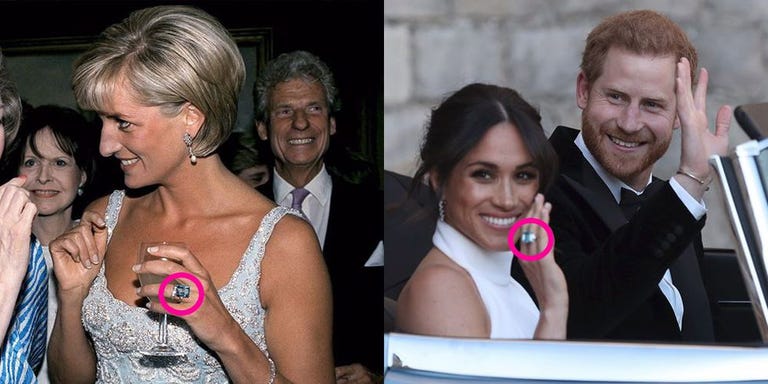 On Meghan's right-hand ring finger was a sparkly new jewel, and it wasn't her wedding ring. It's an emerald-cut aqua blue super-gem that Princess Diana was photographed wearing several times in the '90s.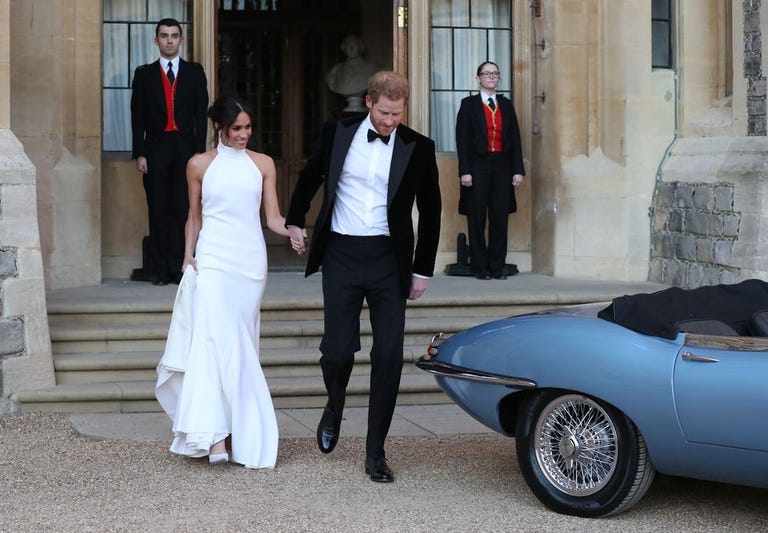 On the right in the photo, you'll notice one of the royal footmen is a footwoman, or maybe we should just call them all footpeople?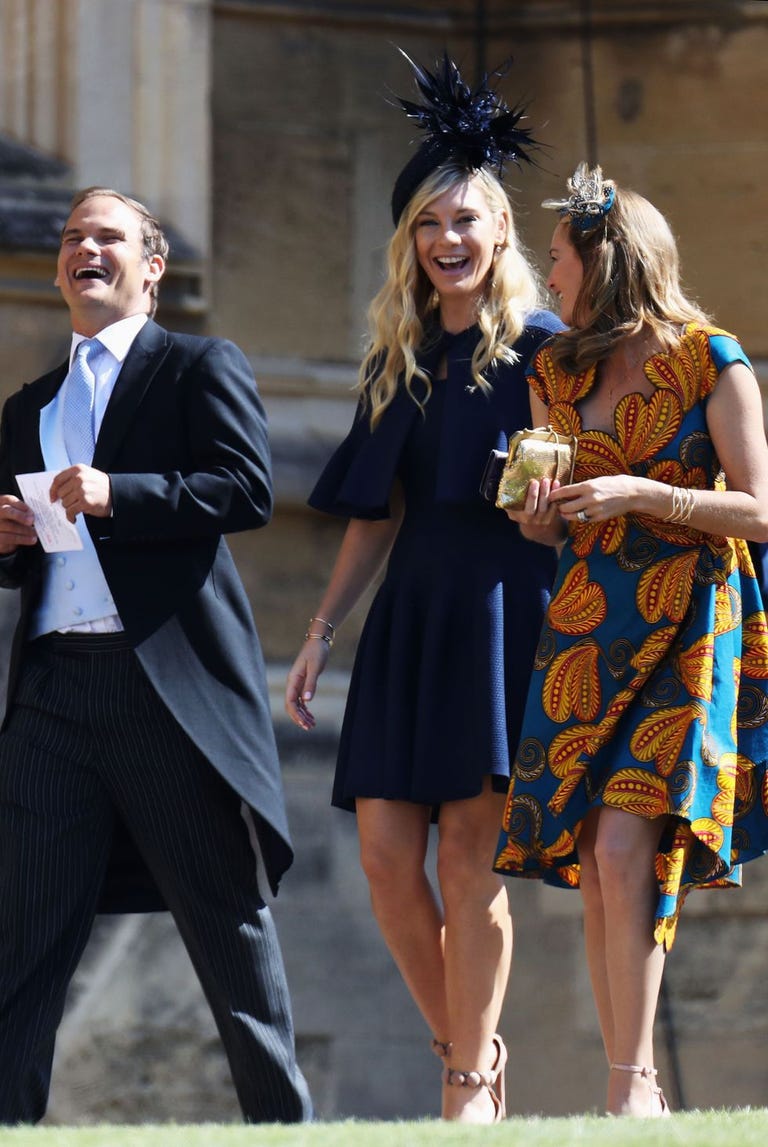 Both Chelsy Davy (center) and Cressida Bonas attended the nuptials.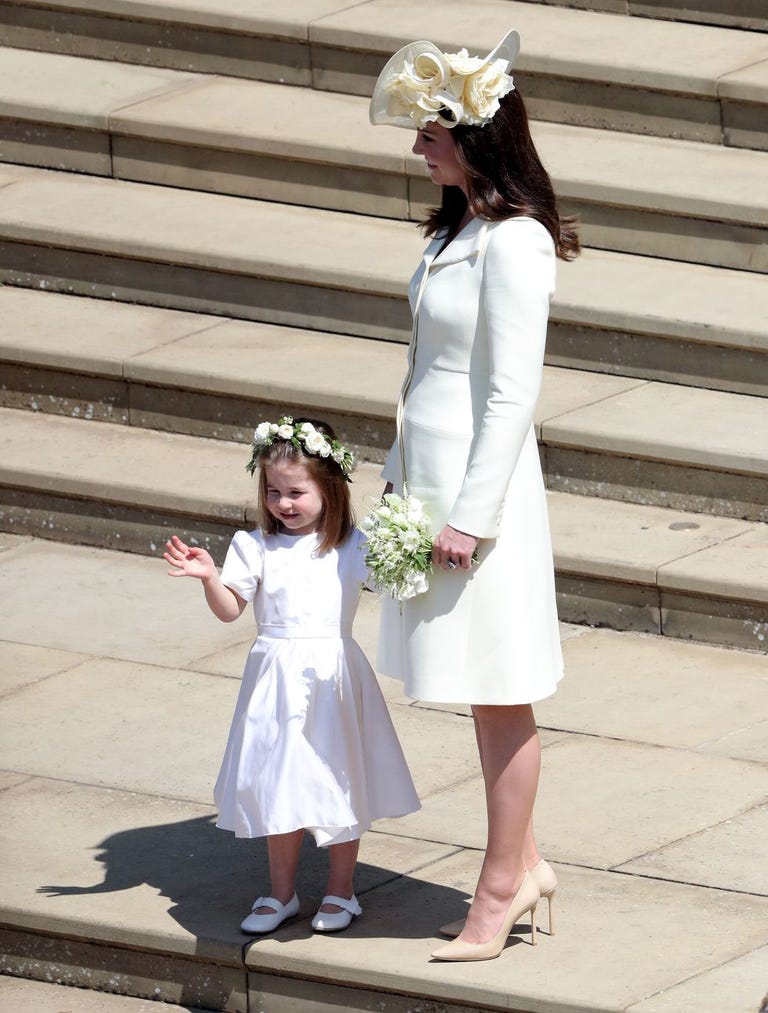 You've seen the thrifty duchess in her Alexander McQueen dress before — she wore it to Princess Charlotte's christening in 2015 and at the Queen's birthday.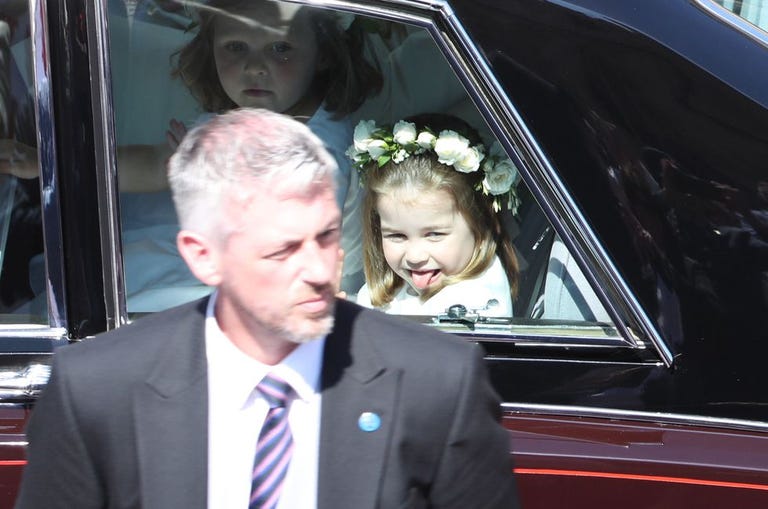 Classic Charlotte!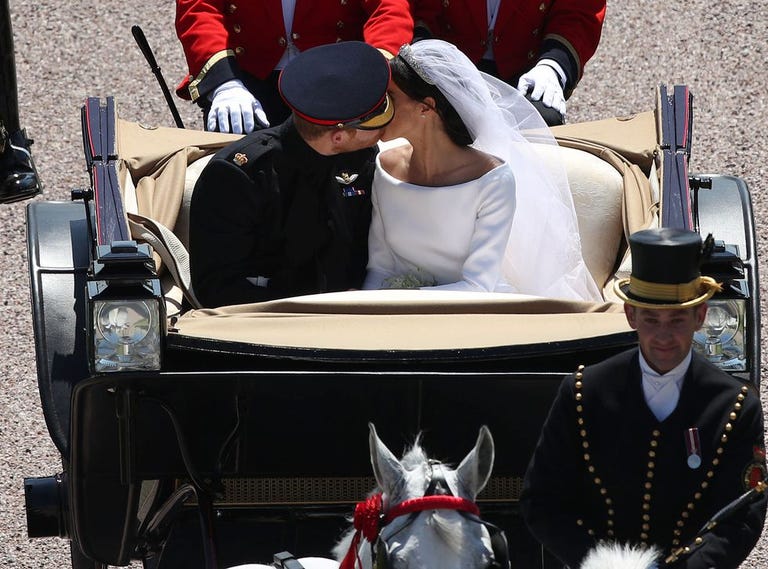 So romantic.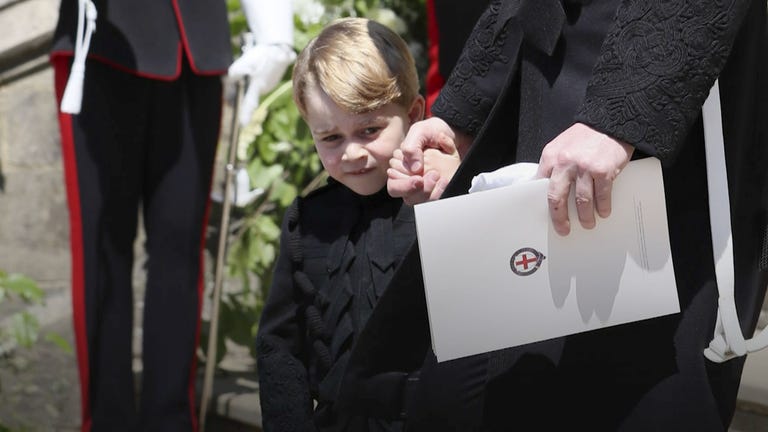 Both Prince Harry and Prince William wore the frockcoat uniform of the Blues and Royals, and their little attendants wore very similar looks — including Prince George! The uniforms were cut and made by the tailors Dege & Skinner in Savile Row.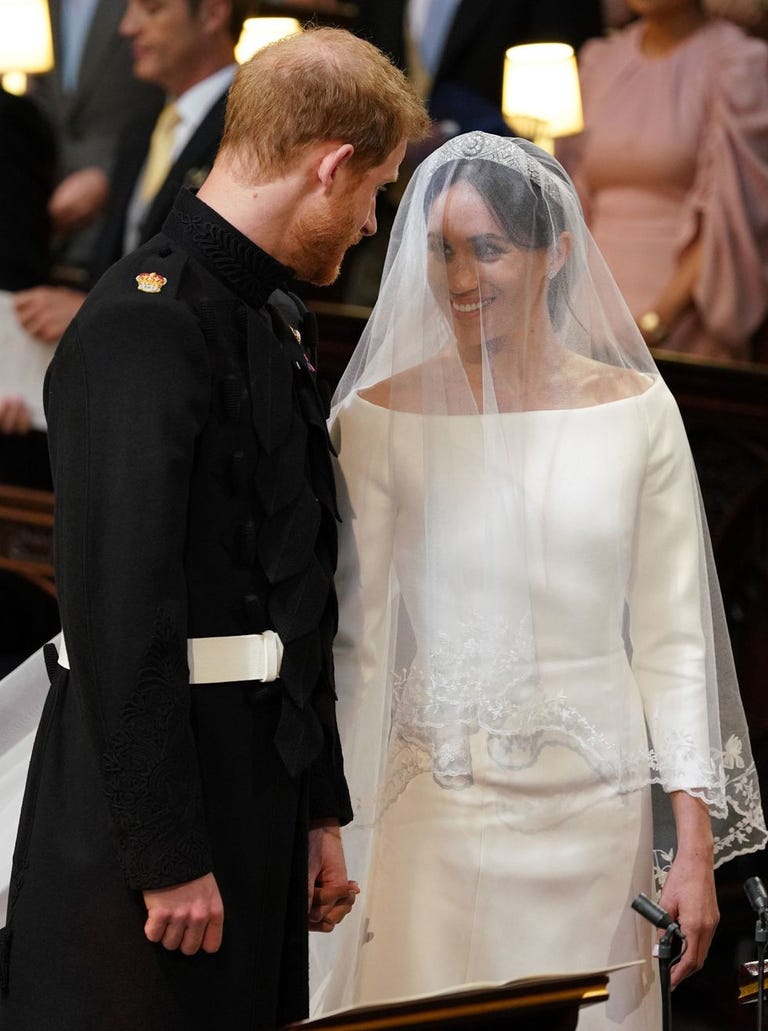 When Meghan got to Harry, he said, "You look amazing. I'm so lucky." Plus, there was that lip bite. SWOON!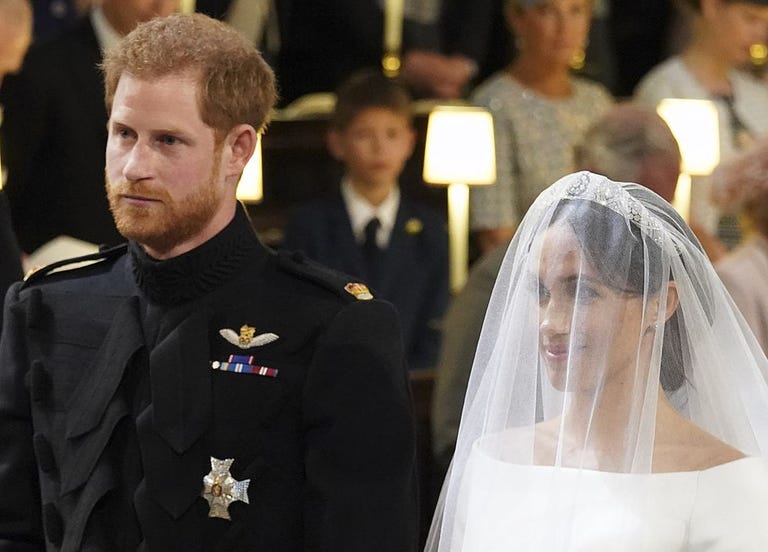 Just as Princess Diana and Duchess Kate did, Meghan Markle did not use the word "obey" in her vows. She and Harry also said "husband and wife," instead of "man and wife." Love.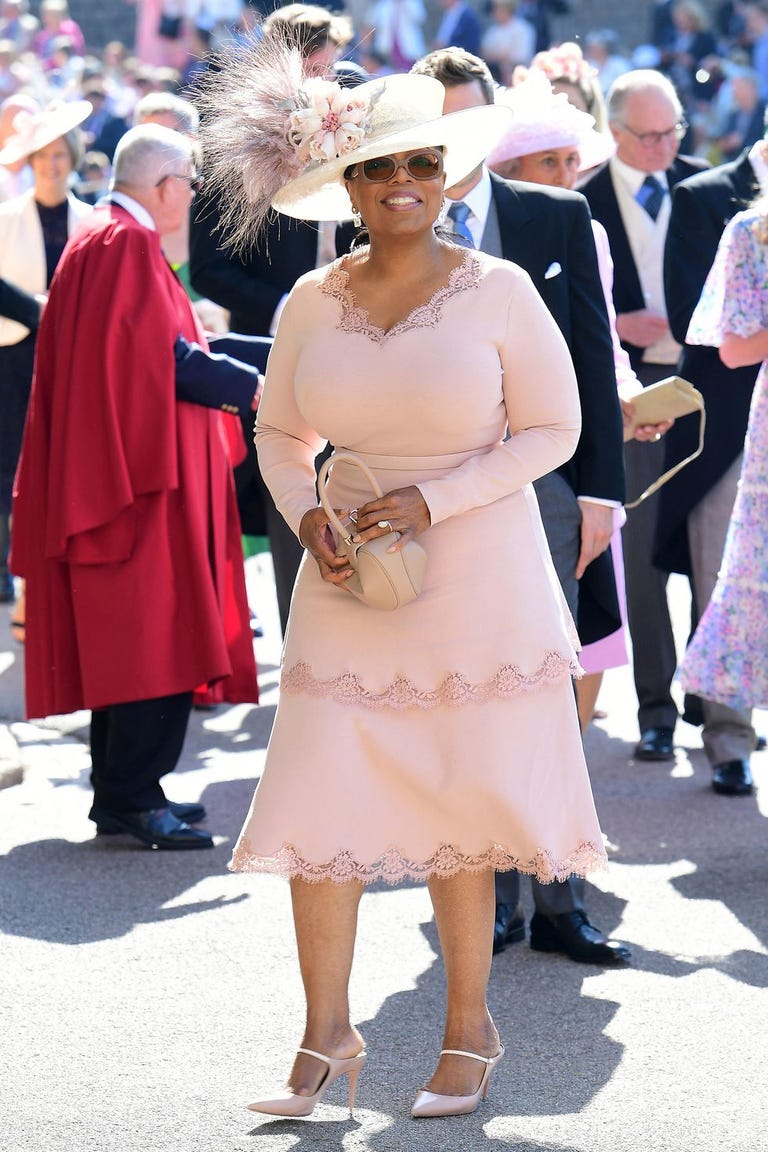 See the POWER COUPLE HERE. (Yes, I know they're not a couple, but this is amazing.)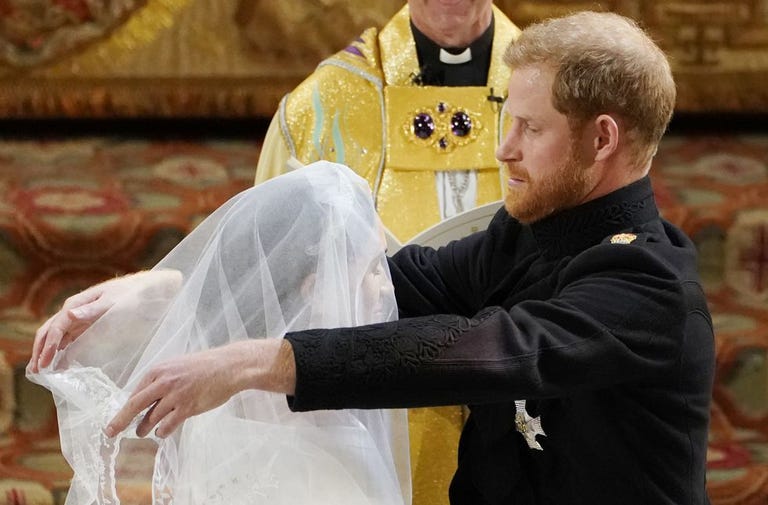 Harry almost couldn't remove the veil from Meghan's face. Who can blame him!? Those things are tough.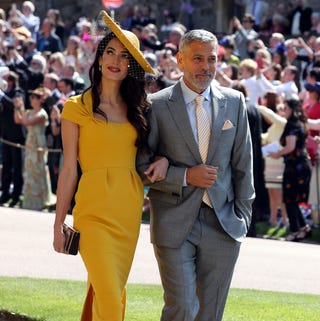 Source: Read Full Article