Leah Remini is known as her role as Carrie Spooner Heffernan in the hit TV series, The King Of Queens. But, as the world fell in love with her character, all good things come to an end, just like the family favorite series King of Queens did in its 9th season. But, before her days as Carrie, she starred in many different child roles such as Who's The Boss?, Saved By The Bell, and Living Dolls that also featured the gorgeous Halle Berry.
While she is most famously known for her very public exit from the Church of Scientology, there is a reason that the world fell in love with Leah Remini at a young age. Whether it was because of her tomboy act, her thick Brooklyn accent, or a mix of those two things with her petite appearance (and for guys, her very public modeling career, where she looked very alluring in many pictures), Leah Remini fans are begging for her to make a Hollywood return. Although she did, briefly, return in the TV sitcom Kevin Can Wait, it wasn't long until CBS announced Leah Remini was making a full return, partnering with her long term TV husband Kevin James, that they also announced the cancellation of the show (thanks Scientology for ruining my Monday evenings.)
Let's explore 25 reasons why Leah Remini needs to make a comeback to our family evening TV traditions.
25

Her 80s look is on fleek (Her cameo on Who's The Boss?)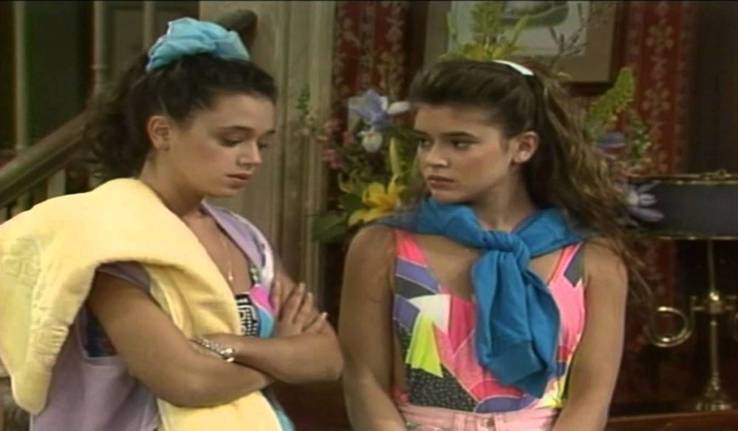 Leah Remini made her grand appearance to the hit TV show, Who's The Boss?, when she played 16-year-old Charlie Briscoe. In this cameo appearance, Leah's character played one of Samantha Micelli's high school best friends. Charlie and Samantha have a sleepover at Samantha's house and decide that the next day, they would skip school. They go on to tell Sam's father, played by Tony Danza, that the school is closed and instead, they choose to go to the beach.
As most teens who decide to skip school, these two rascals get caught when Tony forgets his book at home where he sees both, Sam and Charlie, in their beach attire and ready to hit the waves. Unfortunately, the consequences that Tony places on both girls backfires, when he calls Charlie's mother who tells him to keep her. This emotional scene broke hearts around the world, when it showcased a young teen living in an unfortunate, and very common, circumstance.
Leah Remini's character in Who's The Boss? showed the world what kind of sweetheart Leah was and continues to be. Thanks to her professionalism during her small stint on WTB, Leah was given a roll on Living Dolls, where she stared alongside a young Halle Berry. Her acting has come a long way from her cameo days on Who's The Boss?, so let's collectively start the chant, "Bring her back! Bring her back!"
24

She's Still Stunning (her days before scientology)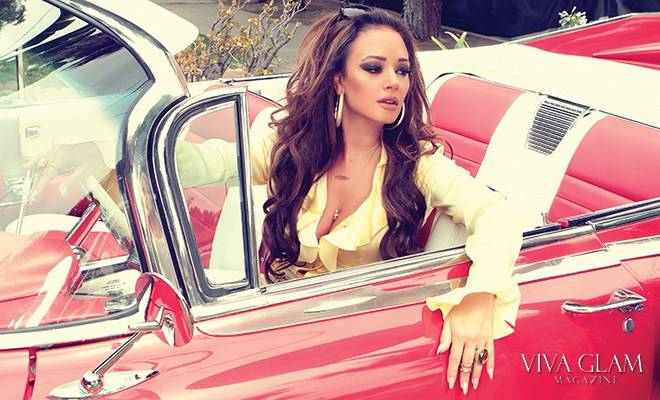 It's crazy to believe that this total babe would also be known as "The Queen of Failed Sitcoms." One would wonder how it happens that some of the worst shows on TV continue to get renewed season after season, and then get a spinoff when they are canceled. Yet, Leah Remini seems to constantly be casted for hit shows that get canceled. Does this have anything to do with her recent book Troublemaker that calls out Scientology, and even goes on to question what happened to the First Lady of Scientology, who's been missing for years? As much as my heart wants to say yes, my skepticism still remains.
However, during her acting days, and before her Scientology days, Leah Remini went on to pose for the camera for a few years.
With a physique and face like hers, no one can disagree that she deserves to be on the cover of every international magazine. Of course, her trendy fashion sense, love for accessories, and achieving the perfect hair and makeup are all the reasons why she was the perfect model, and continues to be a true fashionista.
But, as every woman in Hollywood, Leah Remini also had to deal with questions about her weight. When Leah was 4 months pregnant with her only child, her OB/GYN told her she had to cut back on the food after she had reportedly gained all the weight she was expected to gain in 9 months, and then some, according to Vulture.
23

She's totally relatable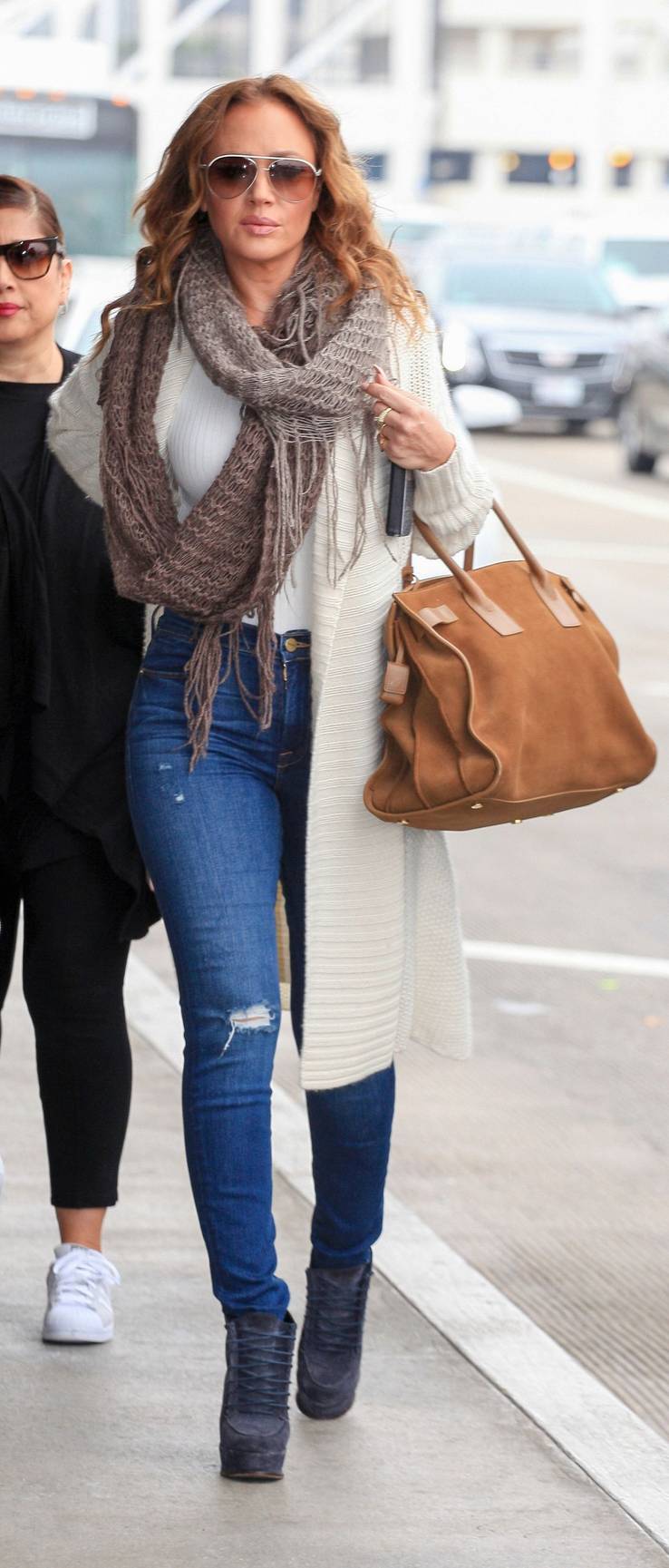 Leah Remini is said to be "The Boss." Although she is not bossy, she is the boss and she makes it known by laying the law down as soon as she gets to know you. In fact, Trending50 even considered Leah Remini to be the perfect friend. Her friendships are strong and have continued over decades long. For example, she's BFF's with Michelle Visage, best known for her appearances on Ru Paul's Drag Race.
However, it seems as though the entire world seems to eat up everything that Leah Remini says, because they're all totally relatable. She says what we all think, and she acts the way we all wish we could act (of course, if we had the money I'm sure we'd all act the same way too). Leah Remini wrote in her Troublemaker: Surviving Hollywood and Scientology, "I mean, I was full on ready to be arrested; you know, I'd just put on a little lipstick, mug shot ready."
Many women can relate to this. Although, most have never been in a position in which they had to consider their own mug shot, all women have to consider their appearance everywhere they go. And, just like Leah, they have to break out the lipstick (because you never really know who you're going to meet when you haven't brushed your teeth and are desperate to get a carton of milk for your morning coffee, right?).
22

Her character Carrie was also super relatable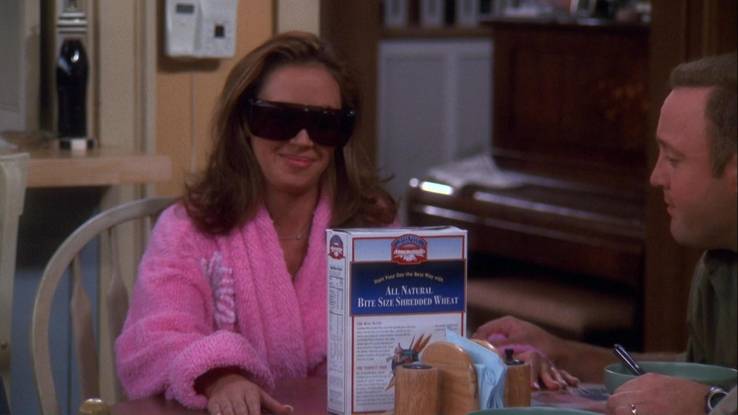 The best part about growing up in the 90s and early 2000s was being able to come home and watch The King Of Queens. Kevin James and Leah Remini make a great power duo and they just need to get married already. They are perfect together on and off stage, and even years later, for Kevin's spin off Kevin Can Wait, they even took Kevin's wife off the show to be able to bring in Leah. And, it was pure joy to watch these soulmates come together again (but more on that later.)
"When you get the applause or the joke lands and you get the laugh, you can't match that feeling. This business that I love is the [substance] I never took," Leah Remini said in an interview.
And that's exactly what she brought to the table when she earned her star career break as Carrie Spooner Heffernan, on The King Of Queens. The laughs and joy that this show brings you also make you think of your own marriage. The show took on taboo topics you might face like, health problems and divorce. This show is just as real as other hit shows, such as Friends and Seinfeld. Carrie, played by Leah Remini, is married to UPS delivery driver, Doug Heffernan (Kevin James,) and they live life through every day real issues. When they finally cancelled the show, a piece of many people's childhoods was gone forever.
21

She's hilarious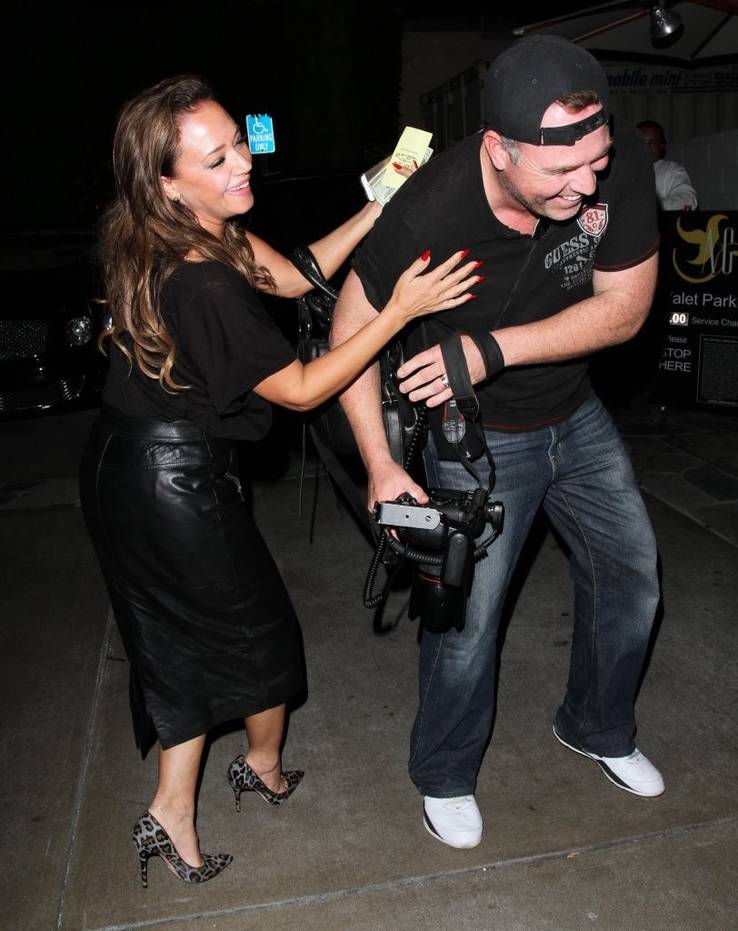 Apparently, the absolutely hilarious Kevin James is actually funnier when he's around his sitcom wife, Leah Remini. Chris Roast, who plays Mott on Kevin Can Wait, says Leah and Kevin have an extraordinary chemistry. He says, "Season 1, there was very good chemistry between Kevin and Erinn and I always heard, 'Oh Kevin and Leah … the chemistry…blah blah blah!' I was like 'Okay, alright,'" Roach explained. "Then when you see it, you're like 'Oh, okay!' The two of them together… She makes him funnier.
"I don't know what it is. He's very funny as it is, but when you add her to the mix, they start feeding off each other, it's really incredible." to US Weekly.
This could also be why she's landed such A-listers gal pals like Jenny McCarthy and Jennifer Lopez, who are known to be hilarious female leads, both on and off stage. Maybe it's due to her thick Brooklyn accent, or the fact that she's so tiny and yet so bossy, both on and off stage. Whatever it is, she's got it, she flaunts it and that's why we absolutely love her. Let's start again, shall we? Bring her back! Bring her back!
20

She doesn't get affected by the scientology aftermath, and laughs off the criticizers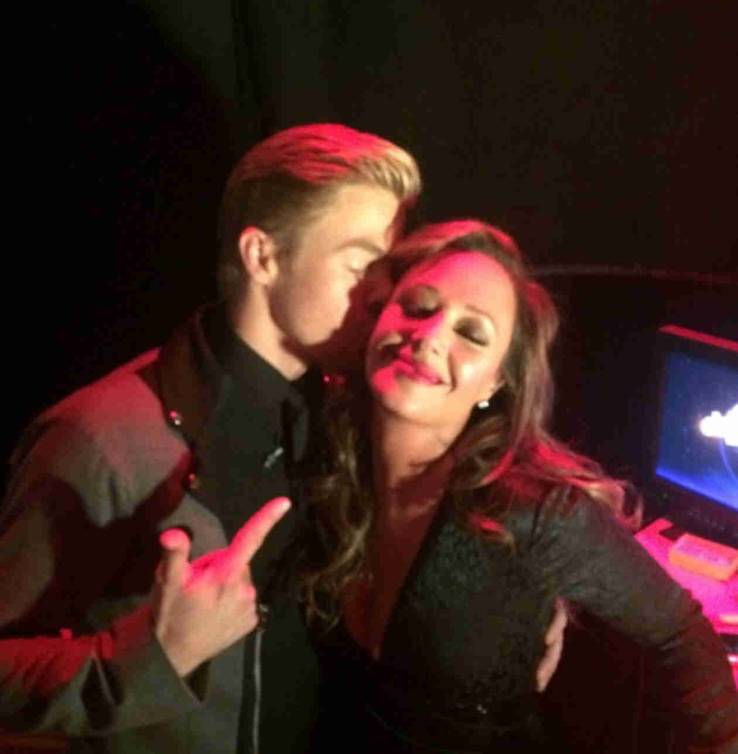 Peace out haters, this is not a celeb you want to troll. I mean, she's taking on the Church of Scientology; you can't really get any tougher than that. However, Leah Remini has a way of being graceful about it, while making her point come across. Learn something from her, folks.
In an interview with the Hollywood Reporter, Leah was asked whether or not she was afraid of the consequences she may face with her very public battle with the Church of Scientology, and all their supporters. Leah Remini responded by saying, "Oh, no, no, no. Don't misunderstand me. People who know me know that I have a very big mouth, and I have been that way since I was a kid. I would go up against men and go, 'What, what are you going to do?' They were like, 'I'd knock you out in two seconds.' I'm all, 'Try it, try it!' But I never want to give the organization of Scientology the idea that anybody is scared of them. We are not. And the more they react in the way that they do, it makes me think we're doing the right thing."
Again, I think it's also her Brooklyn accent. Like, come on, she was born and raised in the Bronx before being shipped off to California to be entered as a member of the "church." Talk about being tough.
19

She Is A Total Fashionista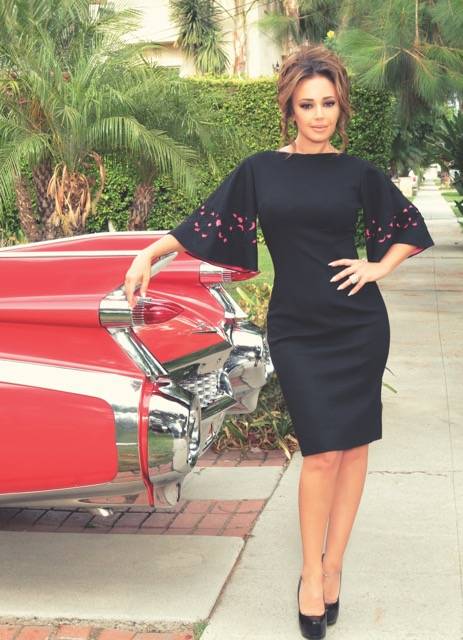 This image portrays the perfect explanation to the catchphrase "A picture is worth a thousand words." Look at her! It's not even possible that this babe is pushing 50 (let's take a step back, she's 47). Leah Remini has this image, amongst many, on her own personal website, which talks a lot about how she feels about herself.
The Saved By The Bell alum, Leah, is seen sporting a navy blue dress with an inner pink winged-sleeve, traditional black pumps with a messy, but elegant, up-do. And how glamorous does she look beside her vintage Mustang? Seriously, she's breathtaking.
However, this is not the first time Leah Remini has stunned the world with has fashion sense and love of accessories. In fact, Leah's favorite kind of jewelry and accessories are, of course, gold. So much so, that she occasionally sports gold trimmed falsetto nails. I guess if you're going to glam it out, you have to do it all the way.
Featured Today
12 Actresses Who Are Total Chameleons In Their Movies (And 12 Who Are Always The Same)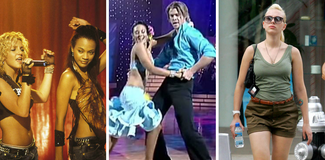 20 Embarrassing Things The MCU Cast Did Before They Were Superheroes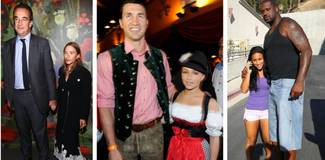 15 Surprising Celeb Couples With Dizzying Height Differences

18

Her "I don't need a man" attitude is strong and always has been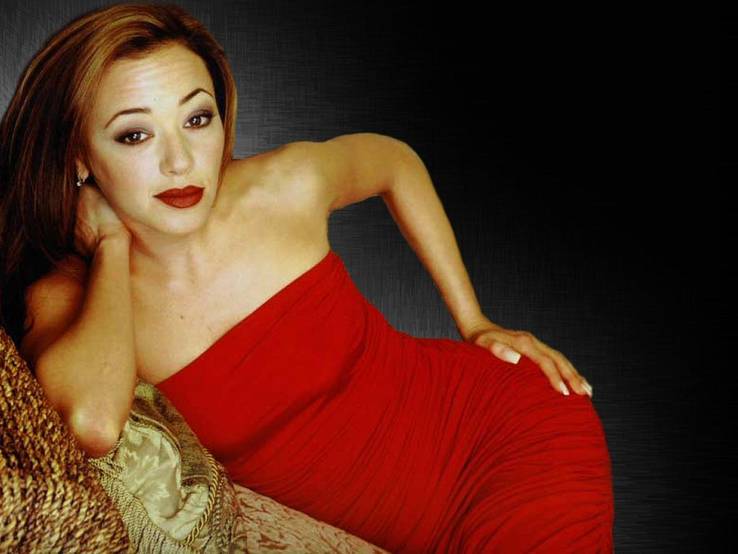 Though Leah Remini is happily married to her long time husband and father of her daughter, Angelo Pagan, she has always portrayed this "I don't need a man" image. First, in her cameo in Who's The Boss?, she portrays this tough New Yorker, even though she's just a child. Throughout her many roles, she has been casted to play a similar character as the one she starred in with Living Dolls, Saved By The Bell and even her cameo in Friends.
Lean Remini was born in Brooklyn, and raised by her single mother alongside her sisters. The family had been living off welfare, until her mother met her soon-to-be husband, who then flew them off to California to join the Church of Scientology. This wannabe Brady Bunch family didn't expect troubles there. When Leah Remini was still in high school, she dropped out of school in order to pursue her acting career. As she landed her first few gigs, she went on to support hr family's financial downfall and even continued to work as a car sales associate on the side.
However, if we have to address the elephant in the room and that's just how, in fact, did Leah Remini meet her hubby? It is said that Leah Remini actually stole her husband and has been in legal waters with his now ex-wife ever since.
17

Her early days with J-Lo and Jenny McCarthy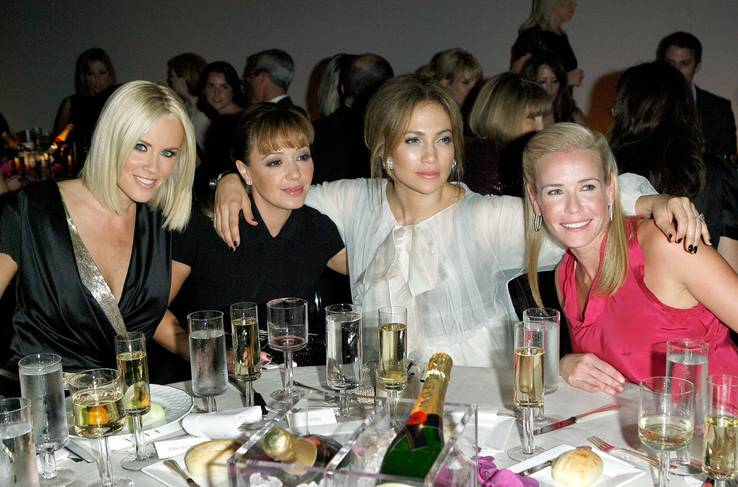 It comes as no surprise that Hollywood stars have Hollywood friends, right? But, sometimes there are friendships that make you wonder how they got started, because it's just so odd to fans that they found each other, even with obvious differences. However, this trio was photographed at the Hollywood tribute to Elle's magazine. Leah Remini, Jennifer Lopez and Jenny McCarthy also sat with Chelsea Handler, who was the emcee of the evening.
According to E! News, Leah Remini and Jennifer Lopez, who are BFFs, sat together at the table, chatted almost exclusively to each other, and even traveled the washroom together (yes, to and from) multiple times in the evening. In addition to them being total cliché girlies, they also traveled to the bathroom holding hands! The pair have been friends for 12 years.
How does Jenny McCarthy fit into the picture? No, it's not due to their modeling connection, but instead, they actually had a web series together! The online show was called In The Motherhood, and it also included Chelsea Handler. ABC has since adopted the web show and brought it to primetime television. However, Jenny McCarthy and Leah Remini were not included for the television spinoff.
16

Her makeup game is strong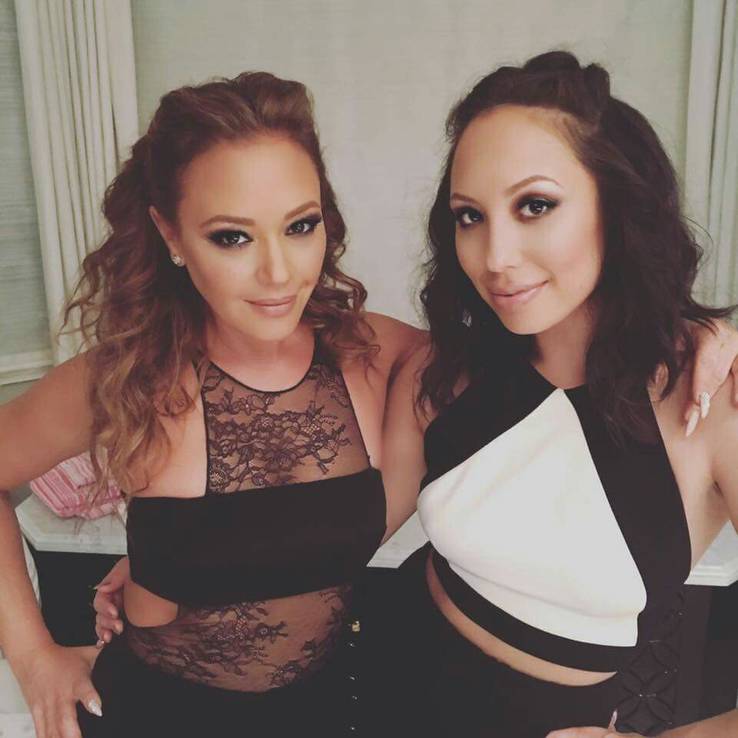 Leah Remini was once known as a model, and while some of the older generation may say her images were questionable, to say the least, it was no shocker that this fashionista is also a makeup lover. Considering she's pushing 50, this bombshell is still stunning and looking not a day older than 30. Okay, yes, she's had some enhancements done, but let's agree to disagree that these can only go so far.
Take in the perfection of this gorgeous smoky cat eye and contour that's so on point, even Kim Kardashian is jealous right now. Luckily for celeb spotters, Leah Remini can often be found sporting her signature look. And, if she's not, she's still radiant as ever.
If you do ever bump into Leah, make sure to check out her manicure. Leah's known for sporting acrylics that range from gold trim to vampire tips, a classic French and even nails that are completely bedazzled.
15

She's the sweetest thing on 2 legs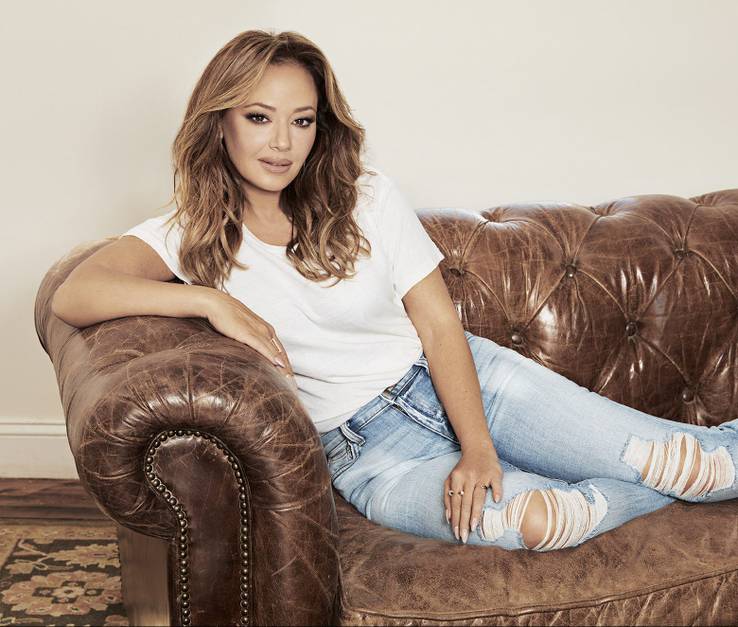 Although the Church of Scientology and all of their members try to make their point come across loud and clear that Leah Remini is, in fact, a terrible person, it seems as though this comedic actress is completely normal and super sweet. And, while headlines and articles try to make her out to be a bad person, Leah Remini says she continues to be embraced by the Hollywood community, according to E! News.
It is said that the Scientology community has taken down most of the articles about Leah Remini, and write their own in order to defame her and bring down her moral spirit. Whether or not you believe it to be true, is completely up to you.
However, her celeb friends maintain a close relationship with the star, who's almost at the peak of her career, according to reports. If you do go on your Instagram stalking rampage, you'll notice many of the #hashtags from her friends are #besties, #friends, #bestieforlife, any so on.
14

She has won an Emmy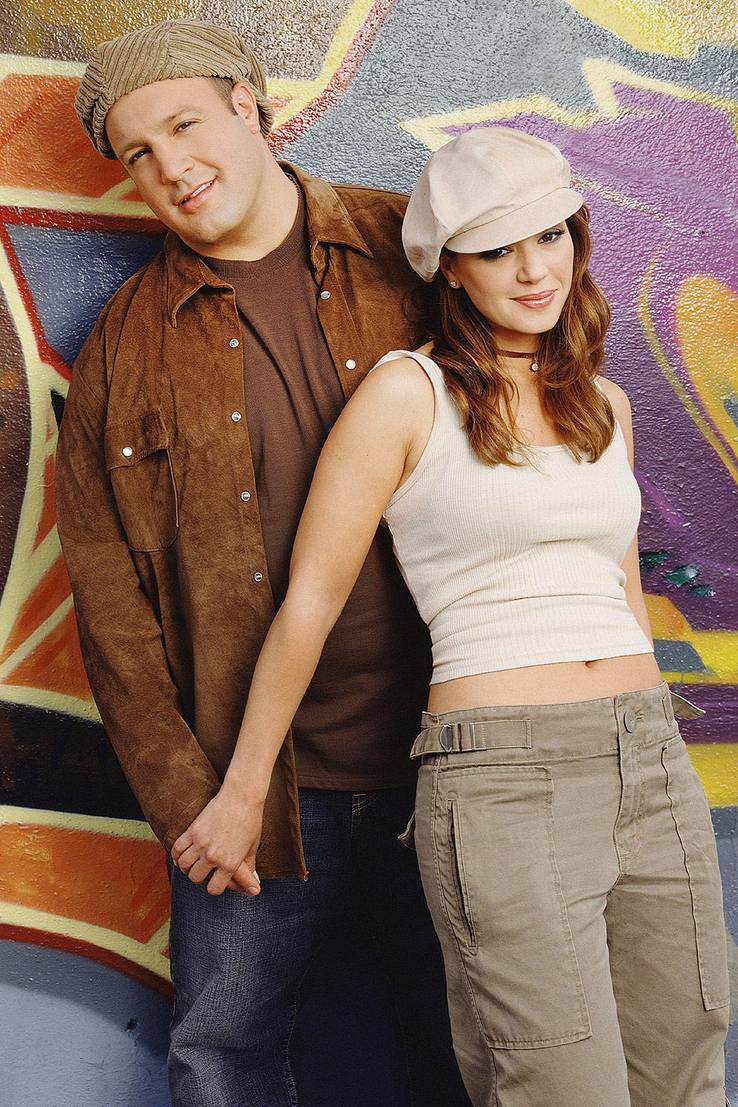 Throughout her career, sitcoms that Leah Remini has worked on have received many praises. Who can forget waking up on a Saturday morning and turning on the morning cartoons, with a large bowl of Fruit Loops and a large fleece blanket? Well, back in my day, the cartoons started very early and then, on would come Saved By The Bell. This was a family fave, especially with those families with teen girls in the house. Saved By The Bell went on to be voted for 11 nominations and won 3 awards.
Then, a few shows came in between Saved By The Bell and her career defining role as Carrie Spooner Heffernan in The King Of Queens. The show received an Emmy, a BMI (Broadcast Music Inc.) award and 4 nominations. Afterwards, Leah Remini left the Church of Scientology and all of her shows have lasted a season or two, like Kevin Can Wait, where they had originally fired the main actress to replace her with Leah Remini.
This had not been the original plan in the plot, where Leah was only supposed to make a guest appearance. But, instead, Leah Remini and Kevin James had such an amazing chemistry, that writers and producers decided to get rid of Kevin's sitcom wife and replace her with Leah Remini. Unfortunately for Erin Hayes, who played Kevin James' sitcom wife Donna, they never addressed her leaving the show or how she passed. Instead, the show went out with the old and in with the new.
13

She's not afraid to speak the truth
Leah Remini has been known to shut down some of her haters, even those with a lot of money and power in the world. But, she's also known to discussing real topics, and making her words come out as bluntly as she possibly can. Head on over to her Twitter account and it's so tough to find one that I can quote here, because they're all so on point.
When a troll tweeted, "Why are you set upon attacking various beliefs, especially one's that you have little or no experience with, e.g., Jehovah's Witnesses," Leah responded by saying, "We are not attacking religious beliefs, we are attacking the abusive policies and practices of those who hide behind the shield of religion and giving a voice to those who have suffered. Hopefully to prevent more suffering in the future."
Blunt. Clean. Straight to the point, without bashing. That's the Leah we know and love.
12

After her modelling days, she had a great career without revealing too much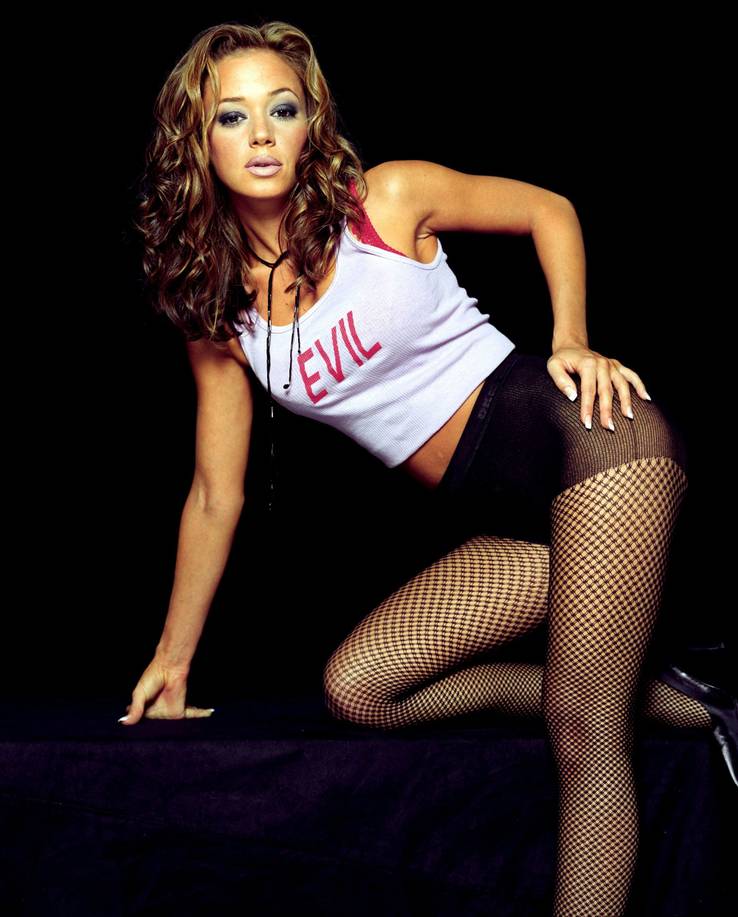 Our beauty queen, Leah Remini, had her quick stint as a model a few years back. This is no shocker to any of her fans, as they are displayed widely across the internet. While some of them are questionable, she still remains "classy" in her own way. Everyone has a past, and she's not shy about hers. You go, girl!
While some alluring models continue to portray their "bad girl" look through movies, films of the same genres, or being married to be an arm candy, Leah Remini has instead moved on from the world of the lesser clothes. She embraced the clothing industry and made it her own. Although in many of her public appearances, Leah Remini shows off her curves and gorgeous bod, but in a covered manner. She can be seen, more often than not, sporting a denim jacket or leather jacket over a crew neck shirt or buttoned up blouse.
In addition to her public appearances, Leah Remini also dresses modestly, but she is also not shy about her body. She can be seen  wearing her casual character's wardrobe. However, generally, female celebs are subjected to wearing some form fitting costumes. Fortunately, Leah Remini isn't ready to conform to these stereotypes. Her signature jackets are often seen on her in her many different roles.
11

After King of Queens, her spinoff for Kevin Can Wait was huge (before it was cancelled)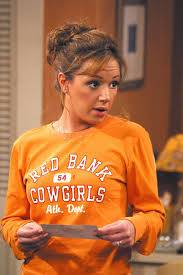 Her role as Carrier Spooner Heffernan was her career defining role, as we mentioned earlier. Carrie was a secretary, who was married to Doug Heffernan, a UPS delivery driver, who also houses Carrie's father, Arthur, who's truly like a baby to them. The 9 seasons revolve around everyday life situations such as having difficulties choosing a restaurant for supper, the battles between picking Paris or an RV for a vacation, union strikes and job loss, infertility, adoptions and even relationship struggles. It was a relatable show that everyone saw themselves in.
However, all good things come to an end. After its 9th season, The King Of Queens was canceled. They finished the season by rekindling their marriage after the thought of separating, flying to China to adopt a baby girl that they long expected, and then finding out she was expecting. Fans never knew what Doug and Carrie were like as parents, which was planned by writers and producers because it took away the authenticity of the reality of marriage, and two individuals trying to stabilize their financial situation and personal issues. The writers said if they added kids to the couple, it would've gone from Show A to Show B, been cliché, and lost the crowd it had already adopted.
Fast forward to 2016, and Kevin James went on to produce his new sitcom Kevin Can Wait. Kevin James played Kevin, who was married to Donna, played by Erin Hayes, and the pair had 3 children together. Kevin was a retired police officer and Donna was a school nurse. At the end of season 1, King of Queens fans were surprised and treated with the opportunity of seeing Leah Remini and Kevin James do their thing on screen, once again. However, when season 2 premiered, fans were left shocked and with many unanswered questions when Donna was gotten rid of without a warning, nor addressing it. Instead, they brought in Leah Remini full time, who played Kevin's partner in a new security firm. Sadly, at the beginning of May 2018, CBS announced they were cancelling Kevin Can Wait.
10

Her live tweets are exactly what we're all thinking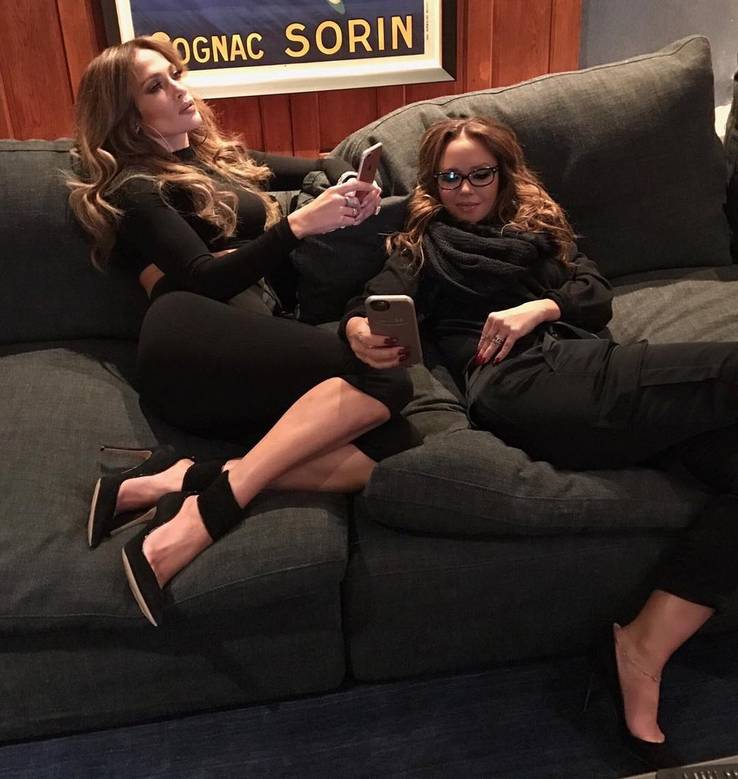 Leah Remini is not shy from the Twitter spotlight. However, Leah's tweets are kind and less of an attack on people. But the star does know how to use the internet to her advantage, where she uses her social platform to inform her fans and skeptics about her life in scientology, after scientology and defending her many troubles with her family.
Though Leah can often be seen on Twitter, she's also extremely active on Instagram, where she shows her family life, her relationship with her gal pals and her strength against those who try to bring her down. And, as always, her family and friends are always there to back her up in everything she does and says. There was one occasion, however, when her publicists and managers told her she shouldn't go after the Church of Scientology, where she responded saying, "Everybody on my team told me not to. They want me to be an actress. They don't want me to be known as somebody who does a show about Scientology. I'm like, 'What am I going to do? Not do it? This is my passion.'"
9

She loves gold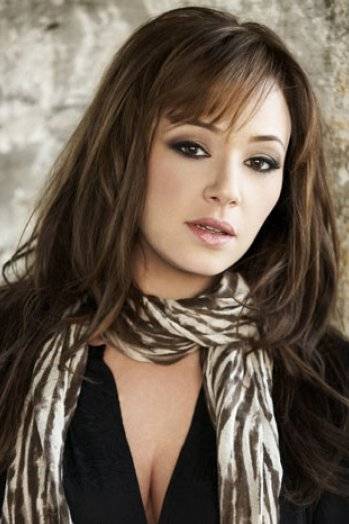 Are we surprised that a Hollywood celeb loves gold? Are we surprised that an Italian New Yorker loves gold? Not at all. It's a constant reoccurrence to see Leah Remini accessorizing her outfits with some matching gold necklaces, hoop earrings and large noisy bangles. Lower down on her hands, Leah Remini is often seen sporting matching gold falsetto nails that have wicked designs and jewels, nails that have not been seen by many but that are slowly becoming trendy.
I guess when you have that kind of money, everything you own will probably be in gold. What would you do with a net worth of $20 million? As for me, everything I touch would probably turn to gold. Of course, this is not literally, but a very close description to what I would do with it. And I'd build my house out of chocolate like in the movie The Indian Palace, except I'd build it in Alaska so it would never melt away like it did in the movie.
8

Scientology Temporarily took her from us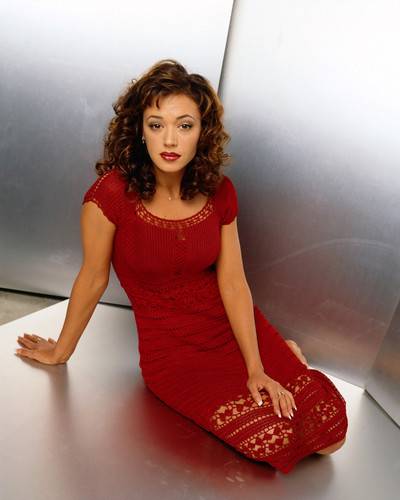 Leah Remini joined the Church of Scientology at the young age of 9. She was raised in Brooklyn, by her single mother, along with her 4 sisters on a single welfare paycheck. Life wasn't glorious or glamorous for Leah and she had to work very hard to get to where she ultimately ended up. When Leah's mother, Vicky, married her 2nd husband, she moved the entire family to California where they joined the church.
At the age of 13, Leah dropped out of her freshman year of high school to pursue her acting career. When she received her first gig on Who's the Boss? as Charlie, she worked as a car saleswoman at the same time, to make sure her family's bills were covered and remained paid, fearing she may once again live the way she lived back home, in New York. Scientology eventually paid her way into a large Hollywood life.
However, I guess we can say thanks to Scientology that Leah Remini's career was booming, it also made her career difficult. The church often acted as her manager, negotiating her salaries and roles with producers, and asking Leah to try to convert some of the other cast members and members of the producing team, until 2013, when Leah left the Church and has since opted to pursue her career in exposing the truth of the religion.
7

She's been on Dancing With The Stars and nailed it (even though she didn't win)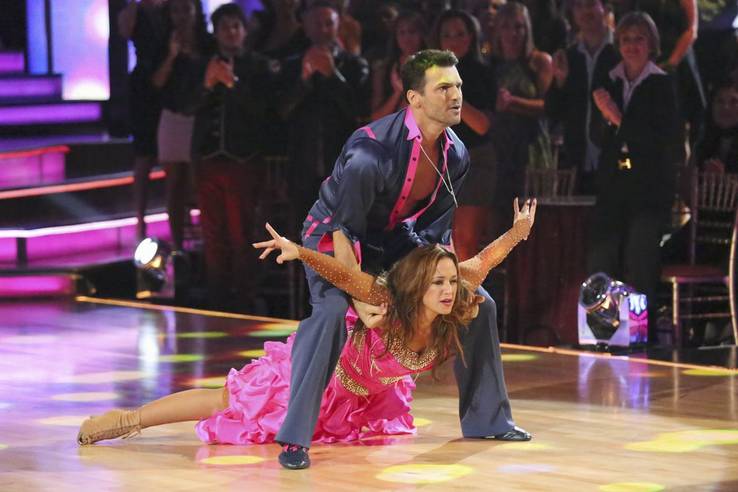 In 2013, the King of Queens alum appeared on Dancing With The Stars, alongside her dance partner Tony Dovolani. During her stint, although she didn't win that season, she did go far in her dance career. Although she had just made her public break from the Church of Scientology, she also made sure to tell her partner, Tony, about her connection with the church and what she was up against. According to the NY Daily News, Tony Dovolani also suffered harassment from the church, so much so that he believed he was followed on numerous occasions, telling TMZ reporters, "I know I was followed a few times. I think they try to find anything they can on a person and try to use that against them."
Leah and Tony placed 5th in Dancing With The Stars. Their most memorable dances, that gave them their highest scores, were a score of 27/30 for their Quickstep, Freestyle, Tango and Jive. Whereas, their lowest score of 21 /30 was for their representation of the Foxtrot.
6

Her Connection With Halle Berry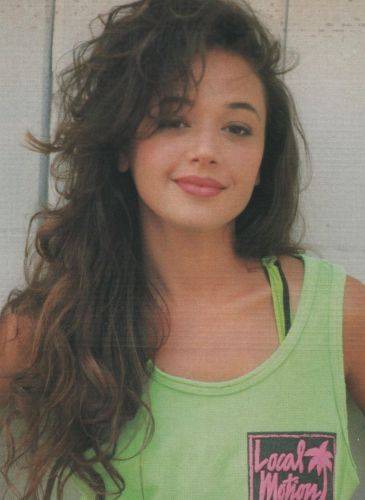 After her guest appearance on Who's The Boss?, Leah Remini was offered a role for the spinoff called Living Dolls, that also starred a young Halle Berry who was replacing Vivica A. Fox during her breakthrough. Although the show didn't last as long as it expected to, it did grab the attention of the ever so popular boy band, New Kids On The Block. Once NKOTB got involved, they reached out to Halle Berry and gave her backstage tickets to their concert.
After Living Dolls abruptly ended, Leah went on to do a couple stints in shows, but nothing that would define her career or create the Leah name like King Of Queens did. In between her television absence, Leah Remini went on to pose for the camera.
She starred in a few more shows in between that no one heard of, until she was cast in 1999 for the role of Carrie Spooner Heffernan. At first, Leah Remini didn't feel as though she deserved the part with how much the church was ruling her career and negotiating her contracts, but she took the part (thank God) and she is who she is today because of that role.
5

She's still BFF with Jennifer Lopez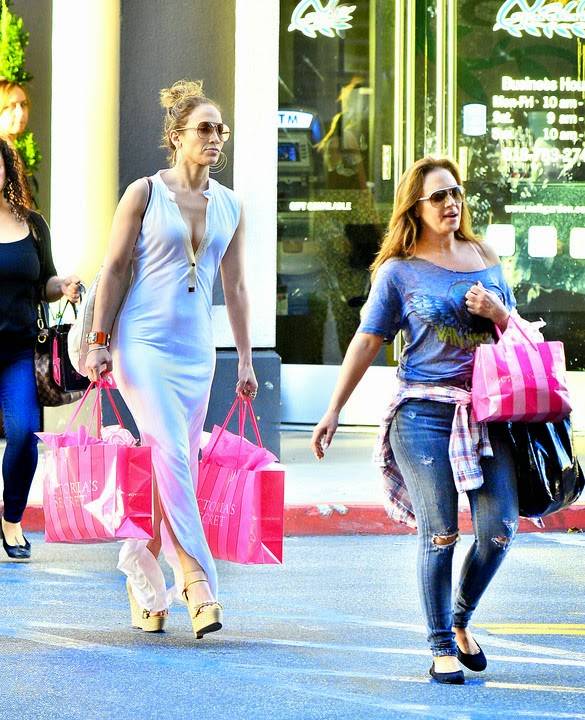 Some friendships are just mysterious, but the more you think about it, the more it works. However, it still remains odd. Enter Leah Remini and Jennifer Lopez, and their oddly satisfying friendship. In fact, according to Popsugar, the middle-aged women have been friends ever since Jennifer Lopez entered Hollywood, over a decade ago. This friendship is so tight that Leah Remini is also Jennifer Lopez's twins' godmother. Huh, who would've thought that realm would've crossed.
However, some friendships also have a lot of baggage that they have to deal with, together, as friends. Exhibit A: Remini and Lopez. As an ex-Scientologist, Leah Remini knows what happens to members who leave the church, her friendship with Jennifer Lopez is also under the watchful eye of J-Lo's father. Jennifer Lopez's father is a current member of the Church of Scientology and he is supposed to disown his daughter for having any kind of contact with Leah Remini. However, Jenny from the block isn't letting anyone tell her who she can and can't be friends with, and since the huge ordeal, Jennifer Lopez has been spotted spending a quite of bit of time with her gal pal.
This power duo of comedy is taking their friendship to the big screen and are currently filming a movie together called Second Act. This movie will be released in November of 2018 and is based on a woman who needs a second chance in her career. The movie stars Vanessa Hudgens as well as Milo Ventimiglia.
4

Teen star on Saved By the Bell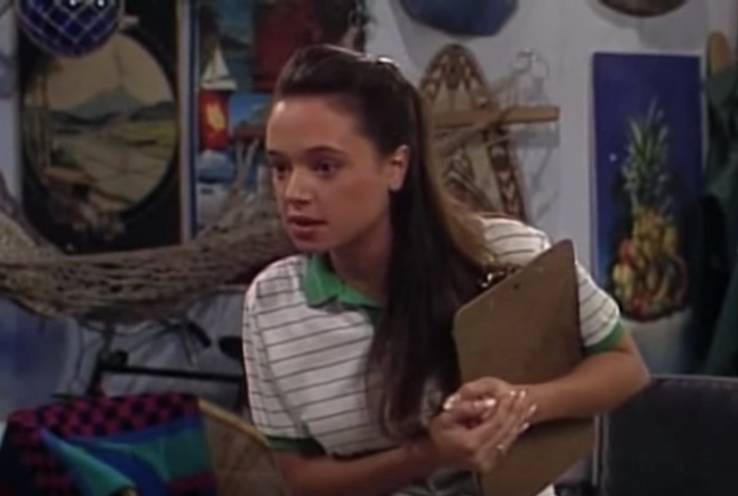 Her days on Saved By The Bell brought a different portrayal of Leah Remini. Leah played the role of Stacey Carosi, who was the daughter of Leon Carosi (who's also the voice of Pumba in The Lion King).
Although her appearance was short lived, lasting only seven episodes, she played the girlfriend of Zack. Her character, Stacey Carosi, comes home for the summer where she lands a job at her father's summer surf shop by the beach, which is where she ultimately meets and falls in love with her boyfriend Zack. Her cameo ends with Stacey returning back to high school for the winter semester, in New York, where she has yet to tell her father about her relationship to Zack, but as all dads do, he finds out. Surprisingly, he still manages to like the "dude" in Zack, after Stacey leaves for school.
3

Her cameo as a pregnant woman on Friends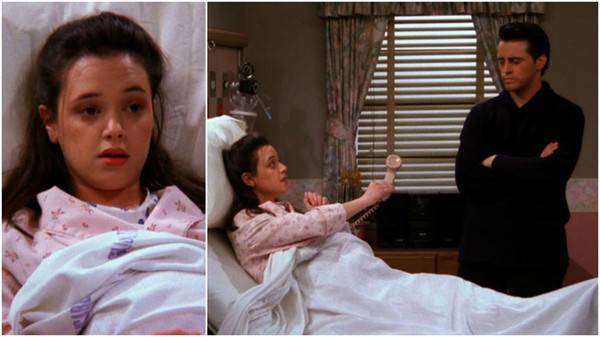 At first, Leah Remini had auditioned to play Monica, in Friends. Although, she did not get the role she was able to make a cameo appearance where she played a pregnant woman that Joey has to help. Joey ultimately stays by her side as he helps her out of the streets when her water breaks, and brings her to the hospital. Noticing that she's alone, without a boyfriend or baby daddy in sight, Joey decides to stick around to see the baby's birth.
I wonder what it would have been like to see a petite woman play Monica, with a thick New York accent. I can't even imagine the relationship her tomboy attitude would have been towards Ross. What would have been even odder would have been the relationship between her and Chandler, or even her with her 40-something year old fiancé. So weird. Thank God the role of Monica went to Courteney Cox, and Carrie went to Leah Remini!
2

Her Scientology Show Is A Total Hit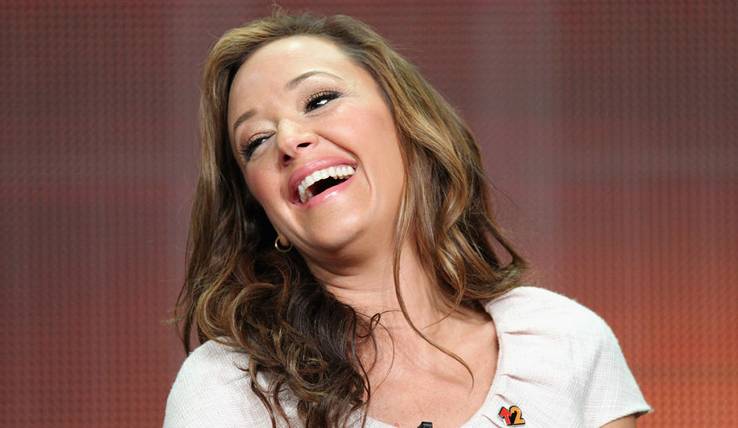 The world knows what kind of toxic relationship Leah Remini has with Scientology. She even started her own documentary series in order to reveal what really happens on the inside. What started off as a documentary that no one thought would last has just signed on for its third season.
Leah Remini: Scientology And The Aftermath tackles the inner workings of the Church of Scientology, a church that Leah Remini joined at the age of 13, after her stepfather moved her whole family from Brooklyn, NY to California to take part. The show is based around real stories of members who were able to leave the church and were comfortable enough to tell their stories – on camera, no less. Although the church denies any of the statements made on the show, they do allege that Leah Remini is only out to defame them in order to remain in the spotlight.
However, Leah responded by saying,"It's not me, that's the thing […] I'm telling their stories," she said. "When [the production staff and I] leave, they go back to their regular lives, and they're the ones the church goes after. When we air a show, I go, 'Just know, within minutes your daughter is going to be saying horrific things about you on the church hate website.' Literally every single person who has done a story about Scientology has a hate website on them."
And, in fact, Leah Remini does have a site dedicated to calling her unflattering names and trying to debunk anything that has been said on the show, her personal Twitter account, and during public outings.
1

We all absolutely love her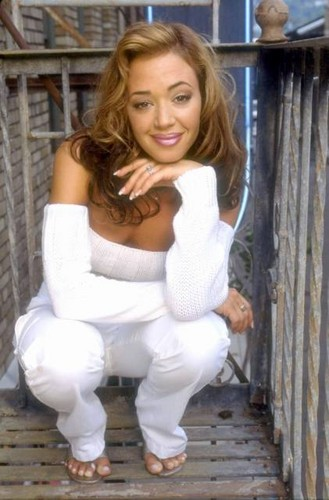 We will always associate Carrie from King of Queens with Leah. I'm sure if I ever saw on her on the streets, I would probably bust out Doug's famous song, "Doug and Carrie, Doug and Carrie, Doug and Carrie, ARTHUR ARTHUR ARTHUR ARTHUR, Doug and Carrie, Dough and Carrie." For those of you who aren't aware, this song was played while Carrie attempted to go back to school, and Doug was feeling left out of Carrie's busy schedule, so Carrie tells him to pick up a hobby and he chooses to learn how to play the guitar (and eat pizza, of course).
But while we cannot bring back the story line and relationship of Doug and Carrie in The King Of Queens, we can hope that ABC or CBS, shoot, even PBS, bring back Leah Remini in a similar role. We definitely all miss the days of hearing sassy comebacks from Carrie  because it's so relatable. Nobody wants to watch a vanilla couple just act boring. Lastly, let's start the chant all over again, "BRING BACK LEAH!"
References: zimbio.com, en.wikipedia.org, vulture.com, eonline.com, biography.com, hollywoodreporter.com, leahremini.com, eonline.com, popsugar.com, afterellen.com, instyle.com, en.wikipedia.org, imdb.com, mentalfloss.com, savedbythebell.wikia.com , globalnews.ca
Source: Read Full Article