Wedding planning can be a stressful time for brides, even if they are loving the excitement of the process. Weddings are expensive but even when you are doing everything right, planning it can be stressful because some things can fall apart and it's beyond our control. Being engaged is supposed to be the happiest time for you and enjoying that moment is what you should be focusing on. But we know that it's not always as simple as that. We are going to help you make the process so much easier.
You want to be able to enjoy the process of wedding planning and all that comes with it. There are some things that could help the process along so that you can enjoy it instead of stressing over it. There are plenty of tips that can not only help you to plan your wedding easily as well as make you love the process. There are things that make brides think, "Wow, I'm so happy you told me that!" These tips will help you to make informed decisions so that you can get back to the fun of planning the biggest day of your life.
30

Have Designated Wedding Talks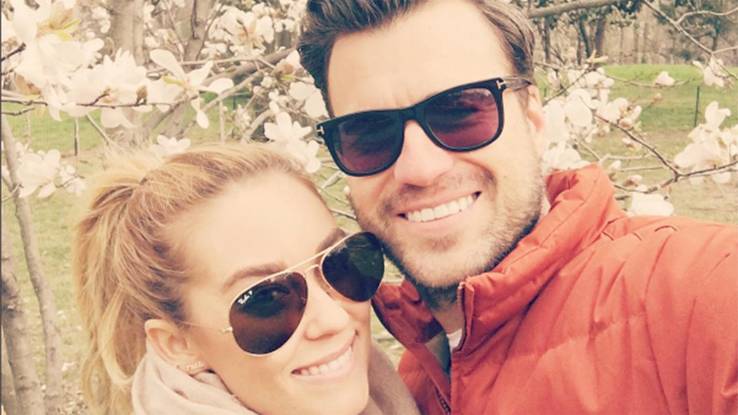 Unless you want to drive your husband-to-be slowly insane, only talk about the wedding at designated times. Not all the time, he's not one of your girlfriends so hearing about bouquets over dinner and invitations over lunch can get pretty boring for him.
"To keep both parties happy, designate specific times to discuss the wedding (like 30 minutes after dinner), so that the wedding doesn't take over everything.
This will allow you to cover all your wedding topics, but also discuss normal things, like how his day was."
29

Don't Stress Over Seating Charts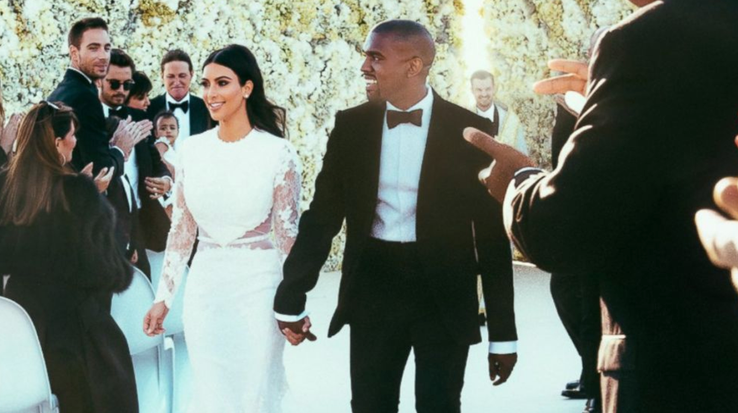 For anyone who has already planned a wedding, they know that the seating chart could be an absolute nightmare. You spend a lot of time worrying about whether Uncle Bill is going to punch out his brother if they are seated too close together. But the truth of the matter is, it is rare that family will ruin a wedding over petty issues.
"I wouldn't have worried about seating charts and last minute details that weren't important.
It caused more stress, and I wish I had just left things that weren't done undone and enjoyed it even more."
28

Remember Your Guests Come First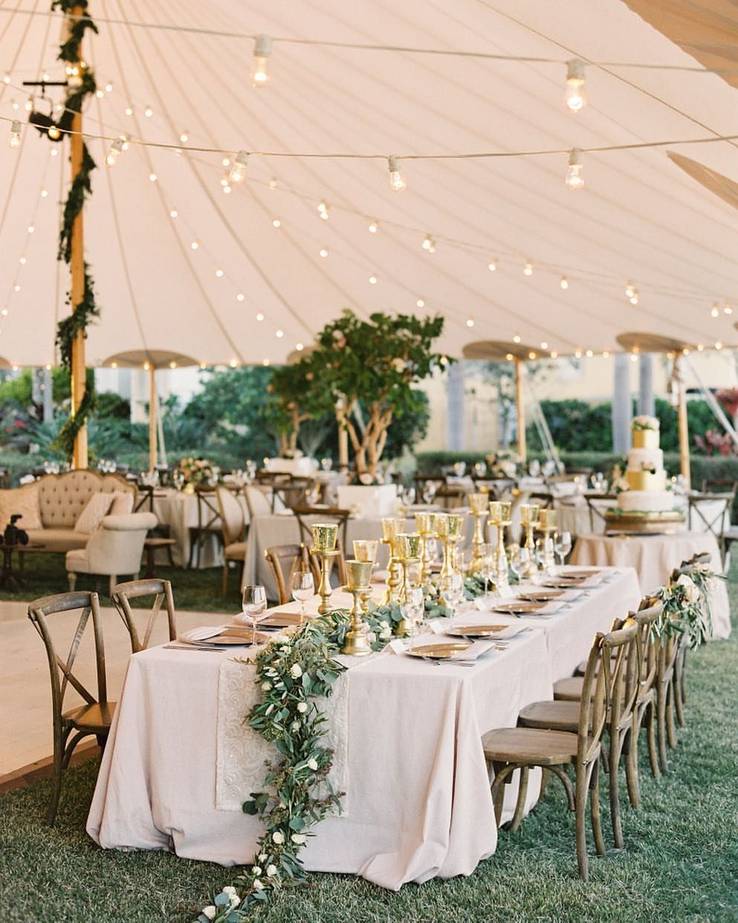 If you keep this key rule in mind during the planning process things will go so much easier for you. Sure, it's your wedding but if you only think about yourself, then guests will be unhappy and trust us, you will become unhappy as you are fixing all of the problems. Figure out how many people you are inviting and make sure the venue is appropriate for it. Make sure that there is 25 to 30 square feet per guests os that the tables won't be in the way of the dance floor, waiters, or the band.
27

Don't Let It Take Over Your Life
When planning your wedding, it can feel like it's taking over your life but you don't want that. Keep doing the activities you love doing and don't let the wedding stop you from participating in fun hobbies or spending time with friends or family. "Whether that's working out, reading, or sipping wine with your besties, if you cut out all your fun activities just because you're planning a wedding, you're bound to burn out quickly," said Lauren Conrad.
26

Never Skimp On Photography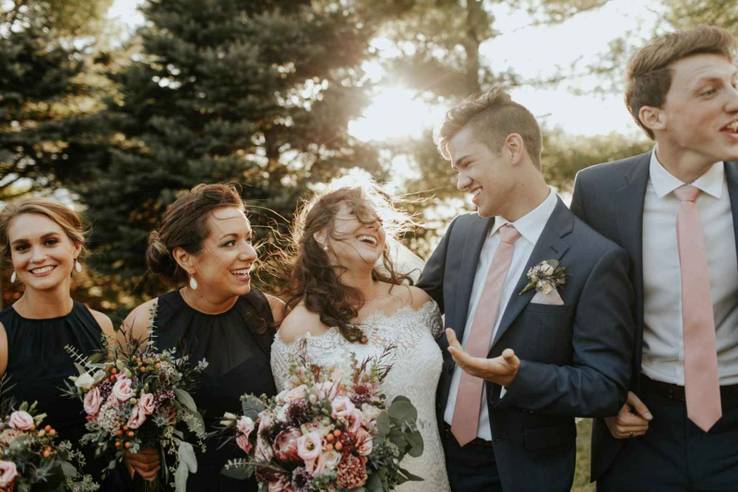 Some people find the photography prices to be steep and sometimes they can be. But you have to also remember that this is going to be the only tangible thing you have left of your wedding day to look back on. You don't want to be cheap and then not have very nice photos at the end.
"We were trying to save money, since we were paying for everything ourselves. We hired some photography students, and the pictures were not very creative, and the students were unprofessional about getting our photos to us."
You want to be sure your wedding photos really reflect your big day and the type of couple you are. Your photographer should get to know you and your partner a little bit before the big day.
25

Wedding Blackouts Are A Thing
One thing you may not have thought of are blackout dates. When you choose the day of your wedding, it's a good idea to check out what else is going on in the city on that date as well. If your wedding day happens to fall on the same day as a charity walk, trade conference, or a major concert, then your guests could have some problems not only finding parking, but also booking a hotel if they need to.
24

Don't Be Afraid to Ask For Help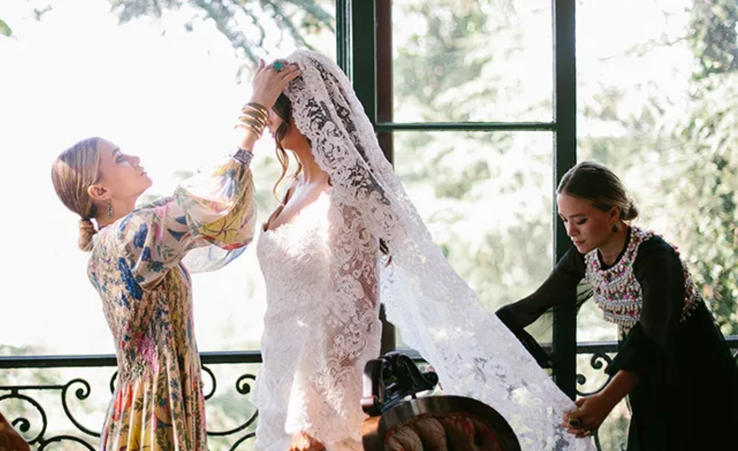 Sometimes, brides get overwhelmed with the proves because they don't delegate tasks to other people, especially the bridal party. But doing everything yourself can make the process stressful and frustrating.
"This was a hard lesson for me to grasp at first since I love doing everything myself, but delegating is huge.
The most important thing for a bride to do on her wedding day is enjoy every moment. If you're stressing about all the day-of details, that is hard to do."
Featured Today
30 Ridiculous Household Items That Only The Wealthy Can Afford

25 Hypebeast Sneakers That Have Changed The Fashion Industry

26 Most Beautiful Outfits Chanel Has Ever Designed

23

Make A Photo List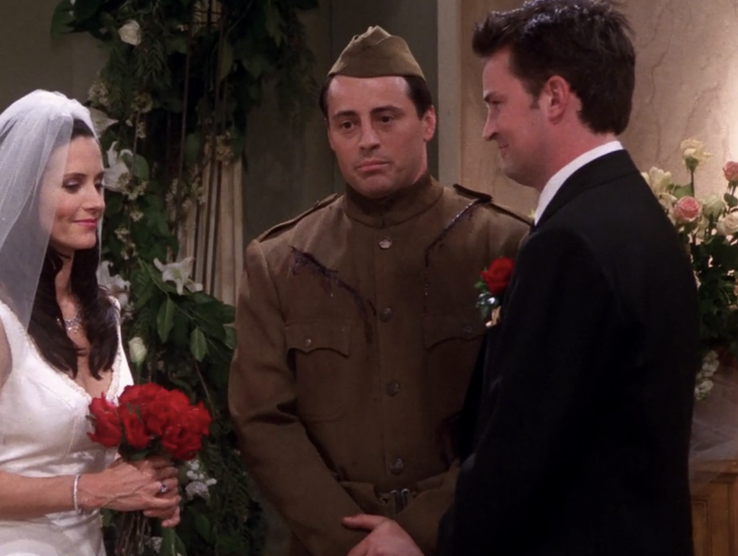 Sometimes, after the wedding, when you are looking through pictures, you realize that there aren't pictures of friends or certain family members. If you make a list of people you definitely want in pictures, you can give that to the photographer so no one is missed.
"I would have written a list of the people I wanted to get pictures with. Everything is crazy and one big blur on your wedding day.
Plus you're on cloud 9 from just getting married! I realized about a month later when we got our photos that I never got a picture alone with my mom. That kills me now!"
22

Keep Mother Nature In Mind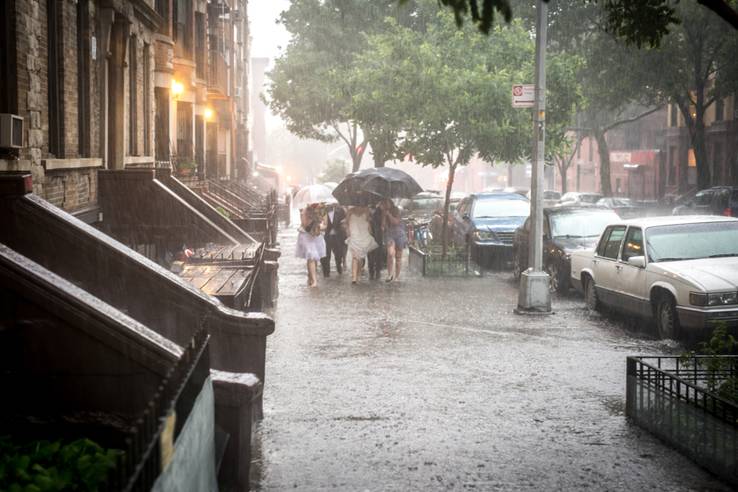 Some people plan their weddings without ever considering the weather until the last minute. This is something that you must consider in advance especially if you are having an outdoor wedding. Guests have been known to leave a wedding because they were being attacked by bugs, or it was still too hot underneath the tent, or because a venue was improperly heated during the winter. Check out what kind of insects are loose at the time and if you have to rent pest control tanks for the day of the wedding.
21

Ask For Some Extras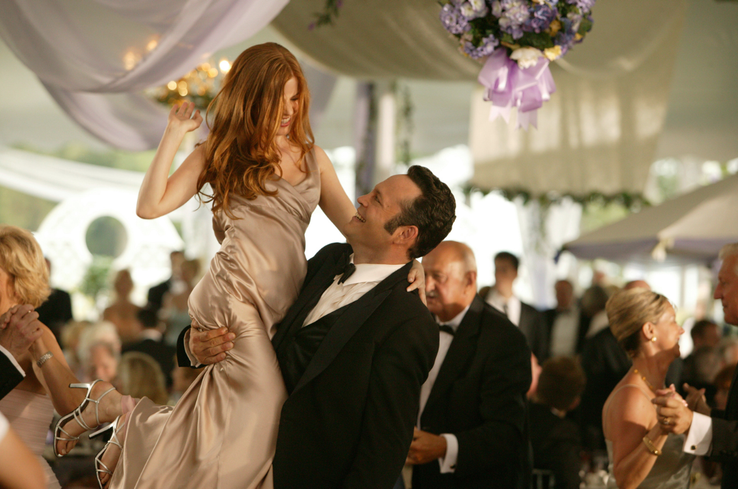 When the contract for services rendered is being finalized, that is the time to see if you can get some extras. Having some perks at your wedding is a great way to turn things up a notch for your guests. When the contract is being negotiated, it's a great time to ask for an extra hour of cocktails or to have the band play for an extra hour. Most vendors and business would rather book a wedding then to nickel and dime you for everything.
20

Budget A Home Visit For Hair and Makeup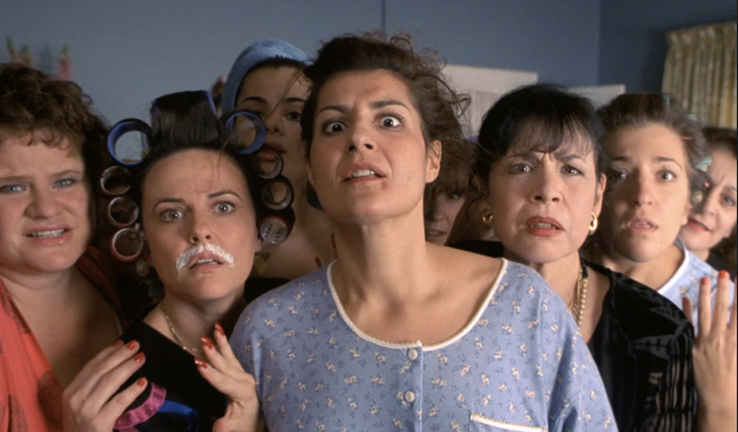 What some brides don't realize is the time it takes to get your wedding party to a salon for hair and makeup. It can consume your whole morning. If you can budget to have a makeup artist and hairdresser come to your house, it can save you a lot of stress.
"I would have budgeted for hair and makeup to come to us so I could have enjoyed quality time with the bridal party on the morning of the wedding."
You want to make sure you're relaxed before the big moment and set aside some quality time to be with the most important women in your life.
19

Let Loose on Your Day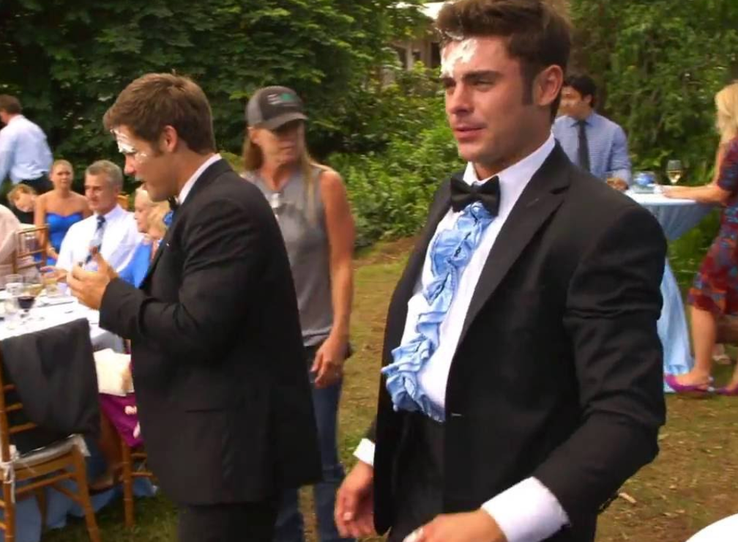 A lot of brides waste their whole wedding day about worrying that everything is going to plan. This is your day and you should let loose and truly enjoy it. Let go of the stress and leave the stressing to the vendors.
"I would have let loose a little more. I would have stressed less about getting dinner started on time and taken more candid pictures with my husband.
I also would have danced more instead of worrying about visiting with everyone."
18

Get Organized Right From the Beginning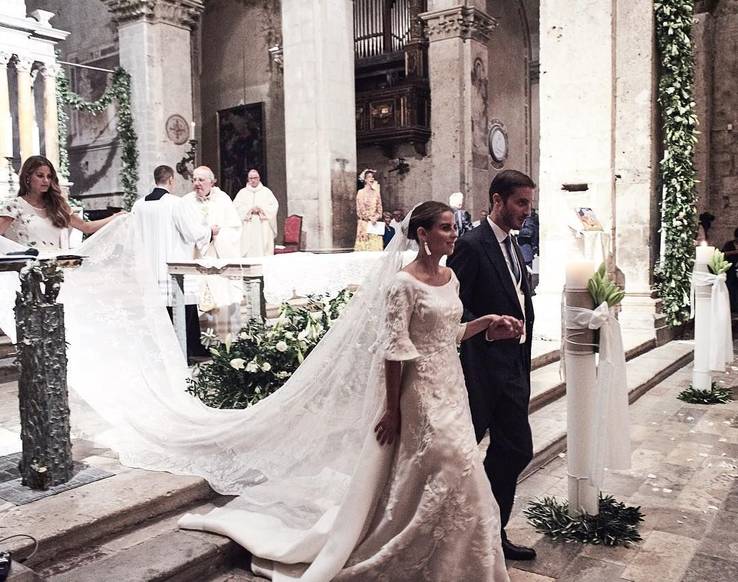 Get yourself a binder and keep all your wedding planning notes in it. That includes all correspondence from vendors so you know what was said and what is expected. You can even have tear sheets and samples all within your binder. Set up a specific email address just for your wedding so nothing gets lost as you are communicating with people. There are even wedding planning apps that you can download so that you can plan things on the go.
17

Book A Videographer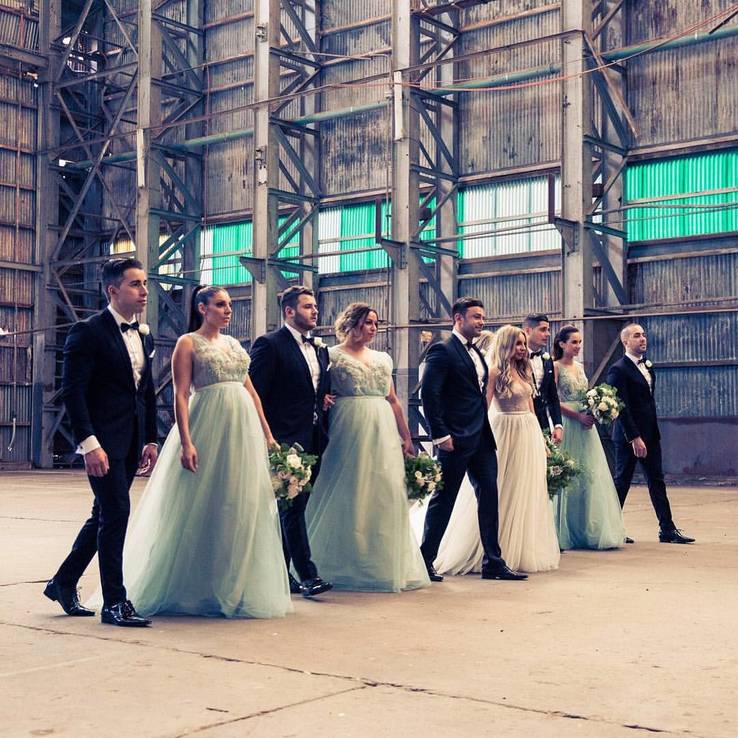 One of the biggest regrets some brides have is not booking a videographer. It's the best possible thing aside from a photographer to capture all the memories of your big day.
"The number-one thing I would have done differently would be to have a wedding video!
I wish I could look back on the day without all the crazy madness that is your wedding day. The pictures do a great job but a video would have been better."
16

You Don't Have to Invite Everyone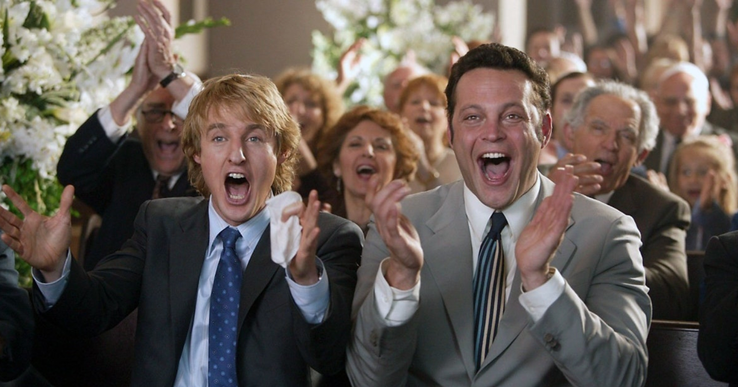 Some people worry about who to invite to a wedding, when half the time most of the guests are people that they don't know very well. Small weddings are making a comeback and isn't the party more enjoyable when you know everyone there?
"Honestly though, the biggest thing for me is that I would have had a smaller wedding. I was so worried about inviting everyone we knew and now many of those people we don't really talk to anymore.
If I had it to do over, I'd definitely keep it smaller on every level – it would have been less expensive, too!"
15

Make Sure You have Enough staff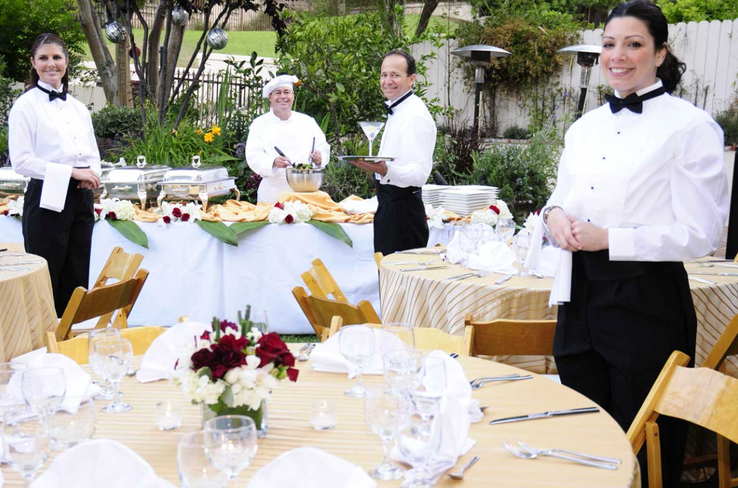 It might not be something you think about until you are at the reception and there is a huge line at the bar. It's always a good rule to have one bartender for every 50 guests at the wedding. That way you don't have a huge line and guests are happy. If you have a signature drink as well, you might want to add on a couple of bartenders so that they have time to make the drinks and serve your guests as well.
14

Don't Go Over Your Budget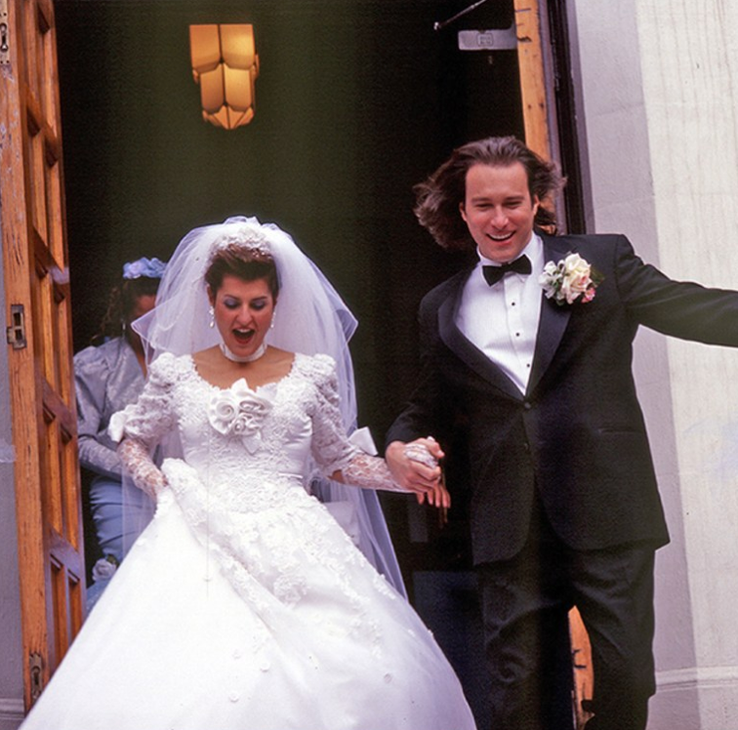 There is nothing that will stress a couple out more than overspending during the wedding-planning process. It is a really good idea to set your budget right from the beginning and then stick to it. If you have family members that will be contributing to the wedding, then discuss with them what they are contributing from the beginning so you know how much money you have to work with. Be honest with yourself about what you can spend.
13

Utilize Your Bridesmaids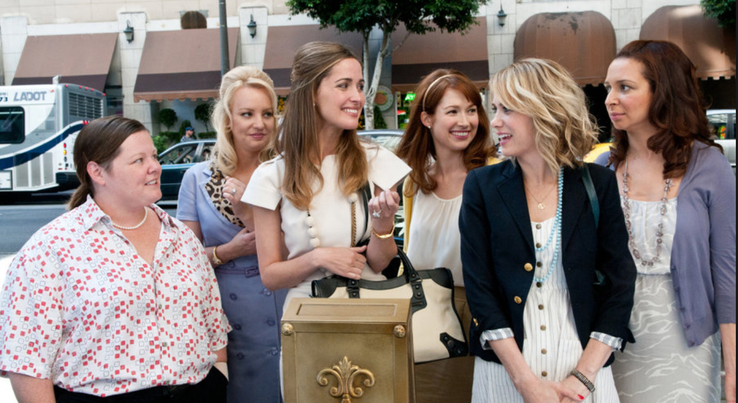 Isn't that what they are there for after all? You would be surprised how many weddings are put together without almost no input or help from the wedding party.
"As for me, one thing I wish I would've done was pull together my bridesmaids regularly,
whether it be for coffee, lunch, asking for their input and opinion, or working on wedding projects — I wish they would've been more involved, and it was really my fault for not involving them."
12

Find Some Inspiration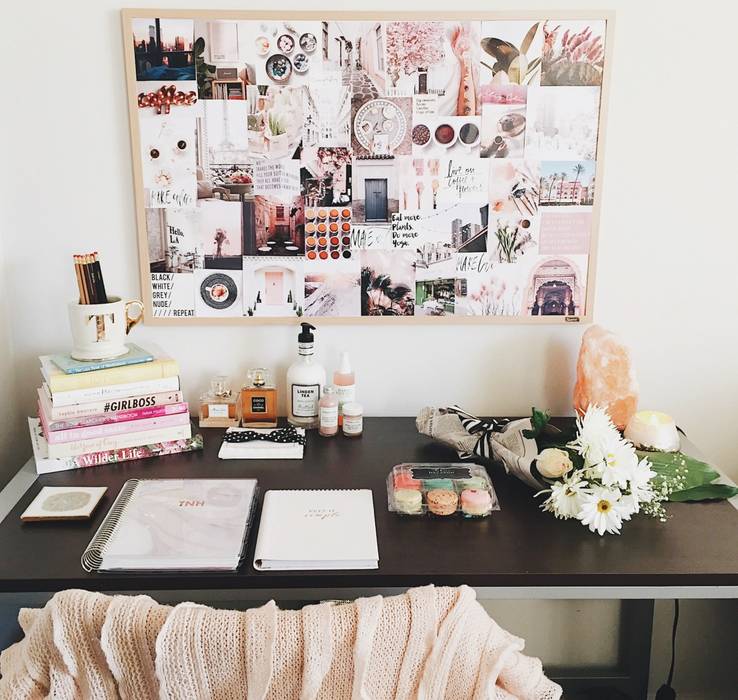 One thing that you could do during your wedding planning is to create a vision board. Getting all your ideas together can be a little overwhelming at times. If you create a vision board of everything you want for your wedding, you can even show it to the vendors, so they have a great idea of what you are looking for on your big day. You can do an old-fashioned one by cutting pictures out of magazines or you can cut and paste with Pinterest.
11

Have A Themed Wedding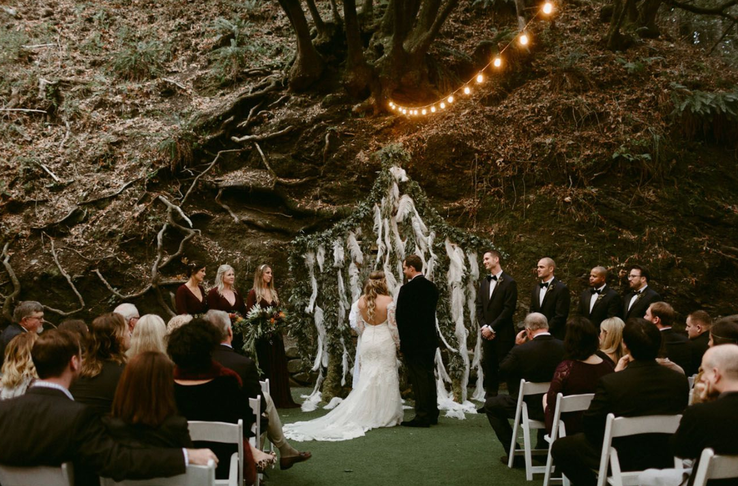 Some people try to have a simple wedding to avoid a stress-free experience but they end up with something that isn't very memorable either. Take time to plan your dream wedding.
"My biggest regret was not having a themed wedding. I wanted a stress-free environment and gave into my emotions very quickly.
I should have taken more time to think about what I really wanted and made the wedding reflect our personalities. I definitely would have taken more time to think about all of the details."
10

Talk To Your Vendors As Often As You Want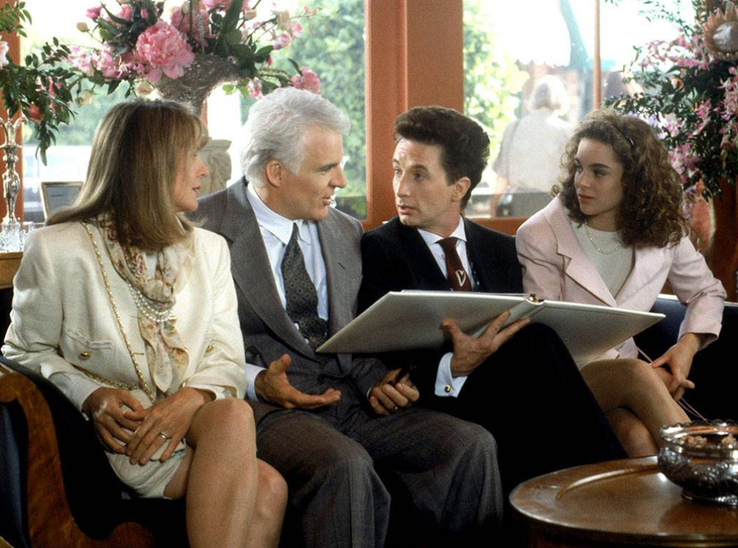 The vendors are your experts on how to get the perfect wedding for you. Don't be afraid to ask them questions all through the process to make sure things are happening the way you want them to. Explore whatever you want and make sure that there is no confusion. That way there won't be any surprises on the day of. It's their job to tell you what's possible and what will work within the budget that you have.
9

Receiving Lines Have A Purpose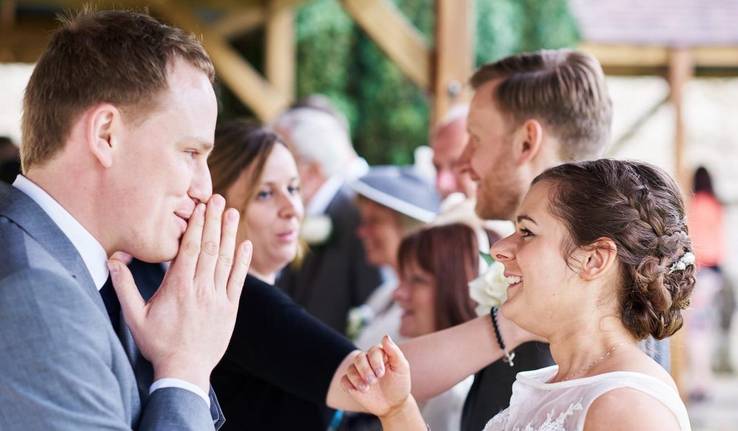 You may think it's unnecessary to have a receiving line, but there is a reason for it. Sometimes it's hard to say hi to everyone of your guests during the wedding. The receiving line allows you to do that.
"I would have done a receiving line! We were suggested to get away just us for a few minutes after, but it was so rushed and there were several guests that we never got to say 'hi' to because they had to leave before the reception.
I hate that we missed out on that."
8

Rehearse How the Reception Will Go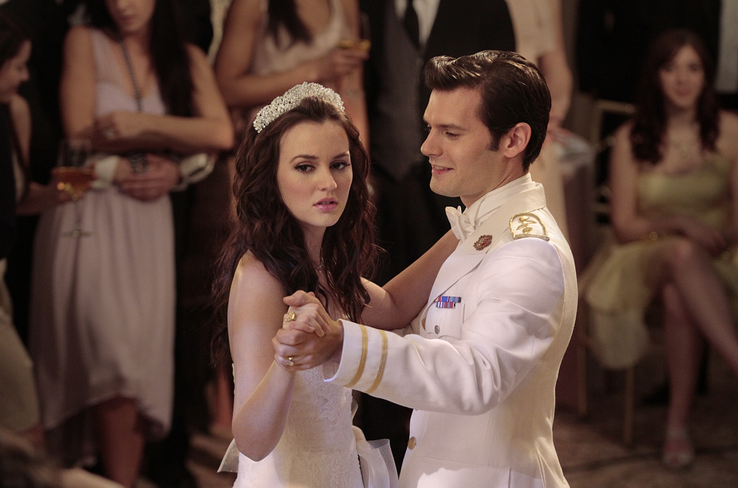 If you are planning your own wedding, it's important to plan out the reception before it happens. Let all your vendors know what is to be expected and when so that they are onboard.
"The rehearsal for the ceremony went perfectly, and everything for the reception was properly arranged with stations totally manned, but it wasn't until the guests entered the reception area that I realized the MC had no idea how everything was to be organized.
We had never walked through it and I had forgotten to give him my notes! My husband had to pull me back from trying to be the MC myself! Rehearsing the reception is just as important as rehearsing the ceremony."
7

Consider A First Look
Most grooms get to see their bride for the first time as they are walking down the aisle. But modern brides are taking a moment before the aisle to allow their husband to see the vision they created for him.
"I would have done a first look! My husband really wanted the first time he saw me to be when I walked down the aisle, but after our ceremony, my makeup was a teary mess!
I either laughed hysterically or cried uncontrollably through our whole ceremony. After the ceremony, everything is a whirlwind. It would have also been nice to have a few quiet moments with him during our first look."
6

Get the Dress You Really Want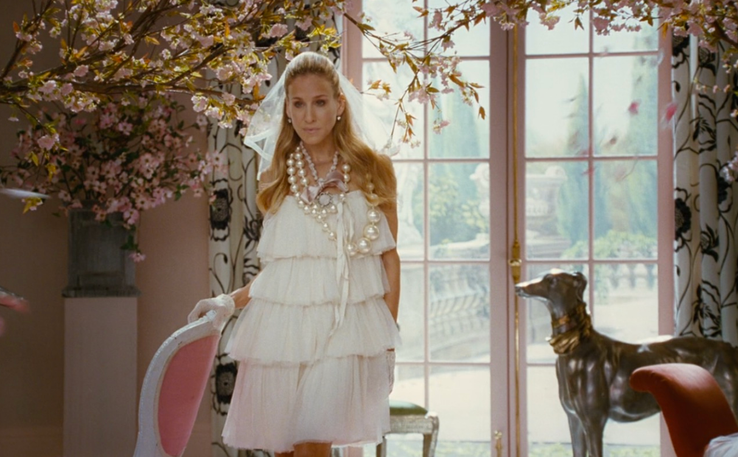 Your wedding dress is not something you should cheap out on. There are many ways you can save on your wedding or cut costs so you can have your dream dress.
"One thing I regret was that I bought a dress for $200 and then had alterations done totalling close to $750 — too much for a dress I didn't love!
I was just trying to save money! If I were to do it over, I would've spent a little more money to avoid alterations on a dress I didn't love in the first place."
5

Decide if you want an adults-only wedding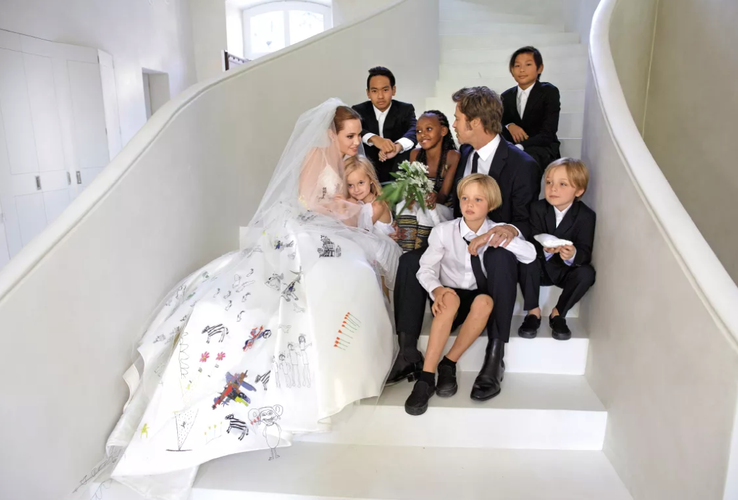 It's up to you whether you want children at your wedding or not but make the decision quickly and let guests know right away. There are a few choices available to you. Embracing children at your wedding is always an option, but you can also have an "adults-only wedding" and accept the fact that some people may not come. You can also hire childcare services located at either a family members home or at the reception hall itself.
4

Don't Go Broke On Your Wedding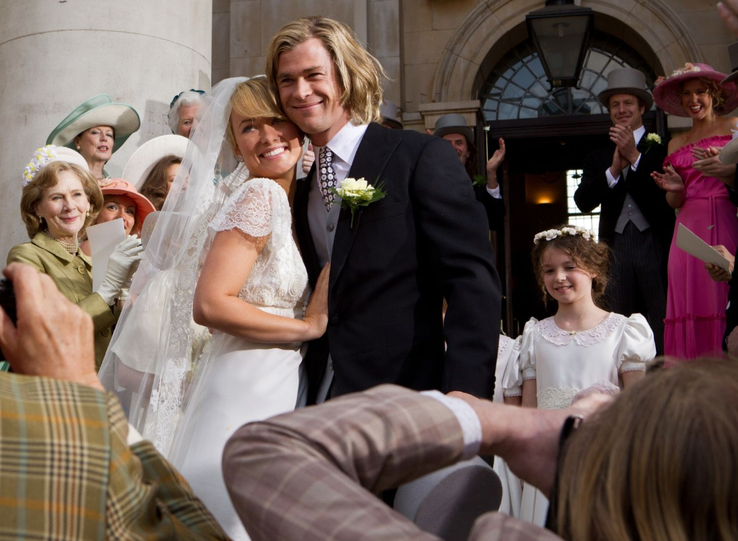 Some people are just thinking about their wedding day and how they want to throw a bash that would make Jay Gatsby jealous. But you have to also think about the things that you want for your future.
"I would have put more thought into the future when we were deciding our wedding budget.
When we were wedding planning, we didn't consider when we might like to buy a house, upgrade cars, etc. when we were married. Now that we're married and want to buy a house, we regret spending as much as we did on the wedding. Had we spent half as much on the wedding, we could already be homeowners!"
3

Don't Make Decisions When You Are Stressed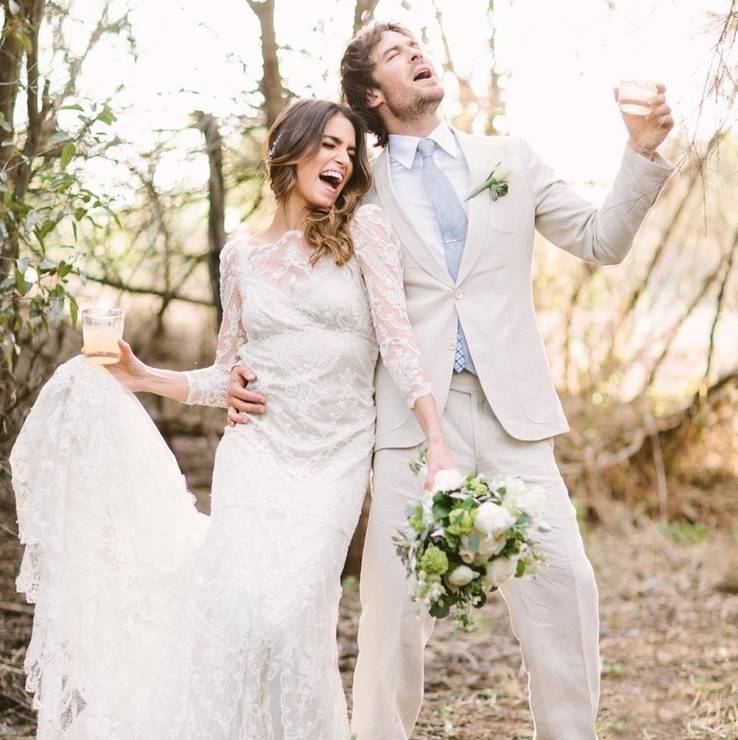 If you are feeling stressed about all the decisions you have to make then take a self-care day and hit up the spa or go out for lunch with your friends. Don't make any decisions when you are frustrated because it will likely be the wrong decision.
"Don't ever make an important decision when you are tired, frustrated, and stressed.
Wait until you are in a better place emotionally and if you still want to make those changes, then go for it!"
2

Take Things One Day At A Time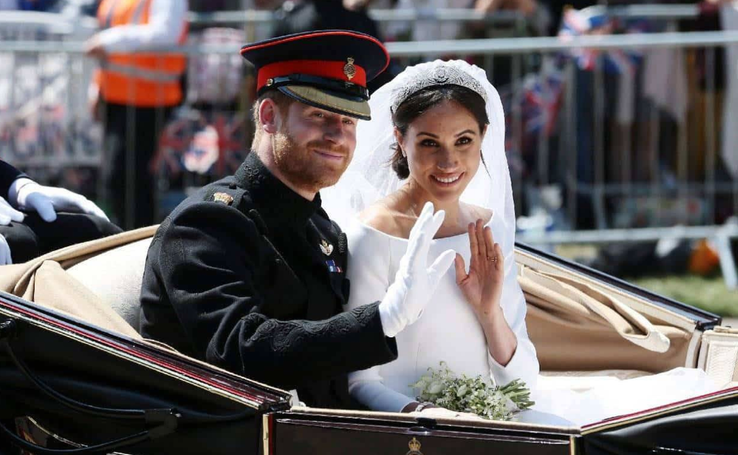 Seriously, the best thing you can do for yourself is to organize and start planning one thing at a time instead of everything all at once. Do the things that need to be completed first and move from one thing to the next. Don't hire vendors until you have a confirmed date and don't even think of choosing a cake until you've thought about your flowers. There are certain things that come first while other things can wait.
1

Eliminate the Plus-One option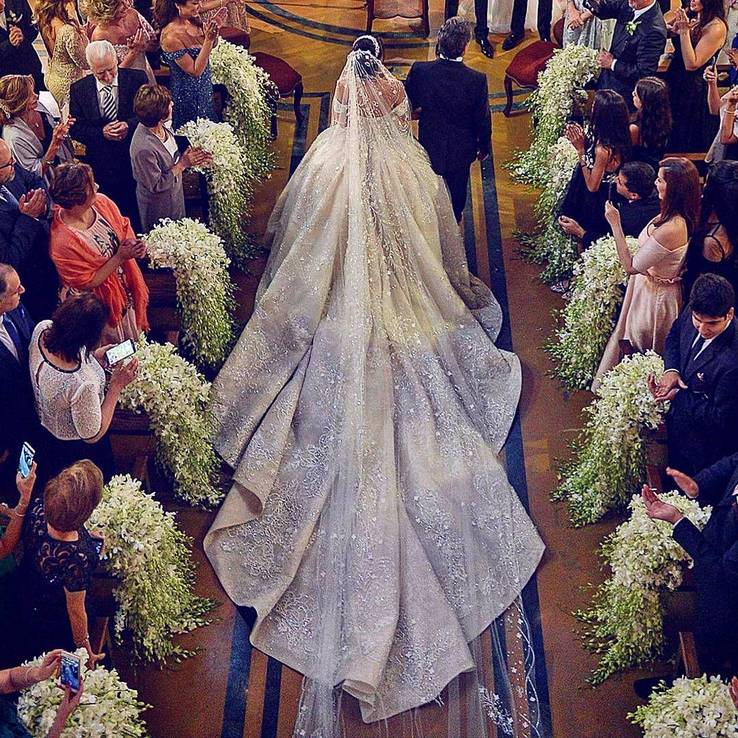 If you realize that you have way too many people on your guest list, then remove the plus-one option for guests. If your guests are married, then they get to bring a plus one, but you don't need to have all the many random people that your single friends will drag to the wedding. If you friends or family are single, the it's a great time to put a few singles tables together and they may thank you for it later.
References: inspirationindulgence.com, theknot.com, brides.com, laurenconrad.com
Source: Read Full Article