Halloween is T-minus eight days away, and if you're spooked by the idea of figuring out a costume — or you're just not into the idea of dressing up as Tonya Harding — consider this list your safe house.
We've got six ways to get into the spirit and still feel stylish, no costume required. It's no trick, just a treat, because each of these looks is designed to let you boogeyman-down on Halloween night and give your wardrobe a fashionable afterlife.
These products were curated by the Hinted editorial team. Hinted is the social shopping platform that lets you create lists of what you want to buy and discover what's new and trending. Use Hinted to keep track of anything you want to buy from anywhere online, including fashion, trips, and experiences. "Good Morning America" has affiliate partnerships, so we will get a small share of revenue from your purchases through these links. All product prices are determined by the retailer and subject to change. By visiting these websites, you will leave GoodMorningAmerica.com and any information you share with the retailer will be governed by its website's terms and conditions and privacy policies.
1. Deceptively devilish
Take a devil-may-care attitude to dressing up this year with a slinky velour jumpsuit and minimalist horned headband.
Style hint: Comfort is key when you're party hopping, and this combination will take you places effortlessly. Skip teetering along the sidewalk in heels and wear black pointed flats or red glittering sneakers instead. After Halloween, you can wear this jumpsuit with skinny blazers and booties.
Naomi Velvet Jumpsuit
Price: $79
urbanoutfitters.com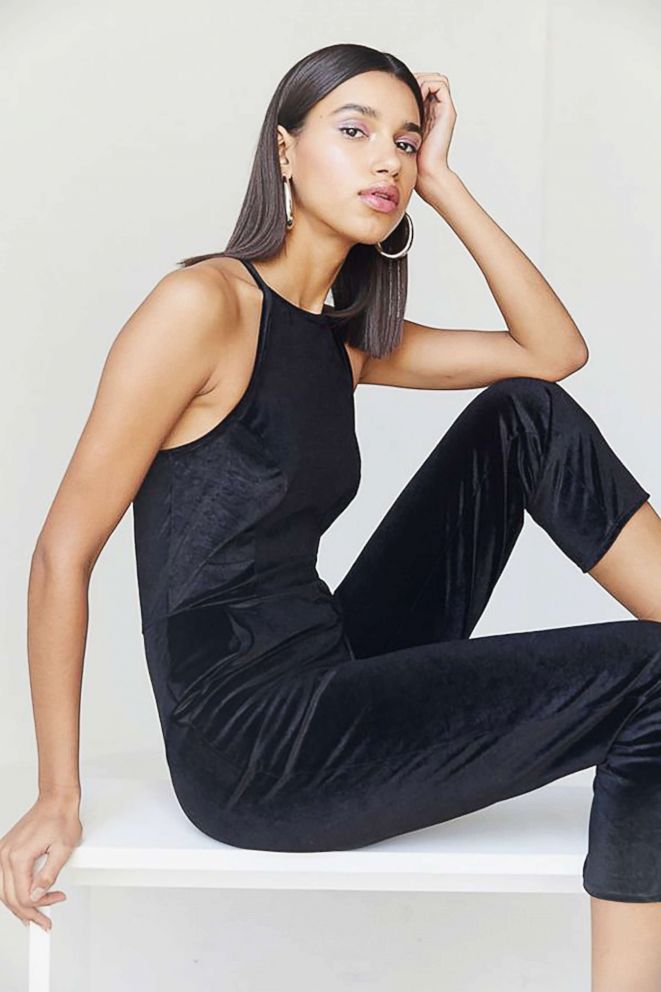 Hairband With Horns
Price: $7.99
hm.com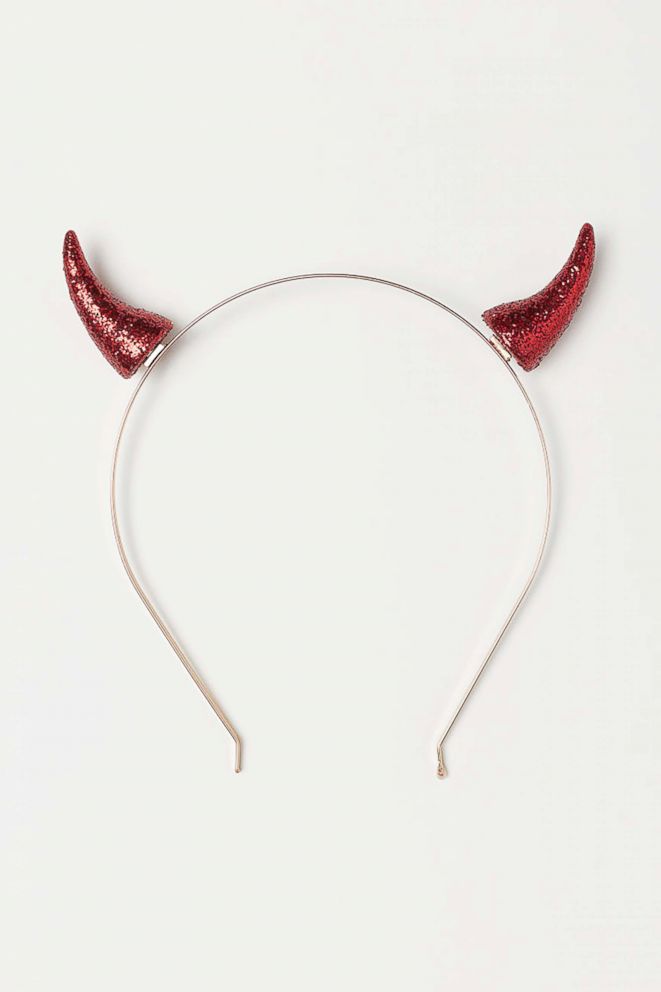 2. Glamour ghoul
Masquerade your fear of figuring out a costume with this beautiful lace dress. All you need is a delicate mask, and you'll be drop-dead gorgeous wherever you go.
Style hint: The rationale for splurging on this dress is smart: Buy it now in time for Halloween, and come the holidays you can wear it to all your parties, especially New Year's!
Paris Lace Body-Con Dress
Price: $129
nordstrom.com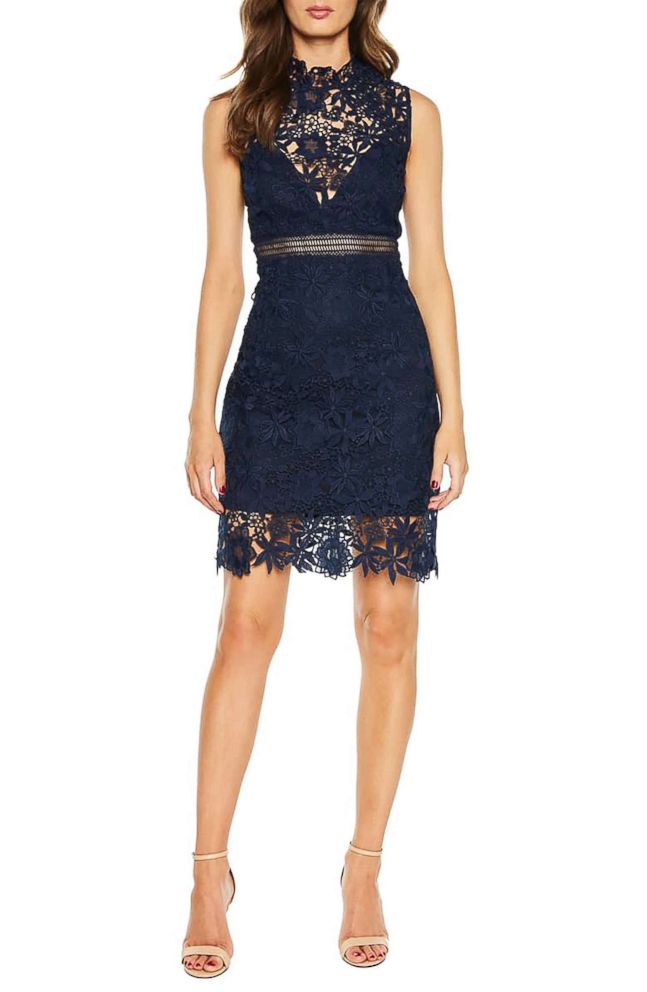 H&M, Glittery Costume Mask
Price: $7.99
hm.com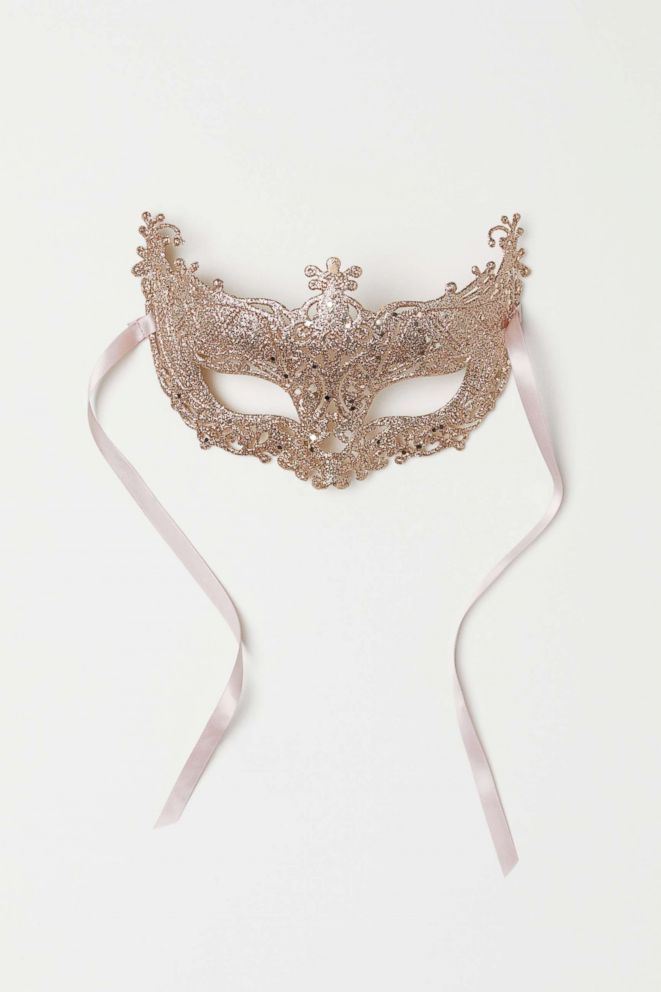 3. Bone-chillingly cool
If you want to dress up but need something easy and sleek, slip into this playful dress that looks great with shimmering tights and tall black boots — especially if it's chilly out.
Style hint: Highlight your brow and create a ghostly glow with iridescent eye shadows. This palette comes with 18 shades of richly pigmented colors that range from sheer to ultra-reflective, with particles designed to catch the light. After Halloween, you'll turn to this palette to create your shimmering holiday beauty.
Fitted Jersey Dress
Price: $12.99
hm.com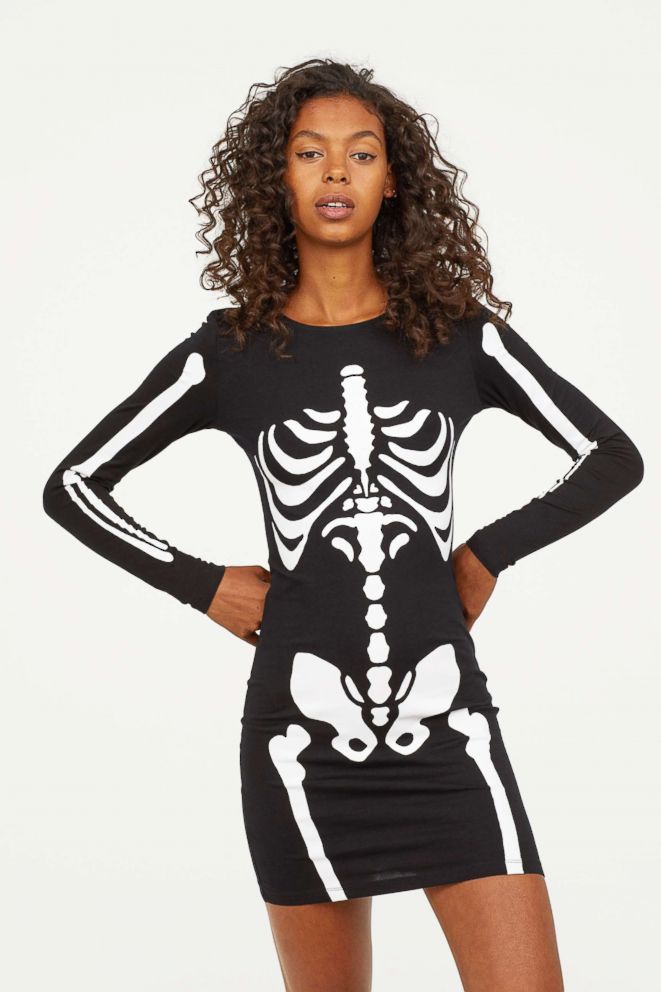 BH Cosmetics Aurora Lights Eye Shadow Palette
Price: $18
urbanoutfitters.com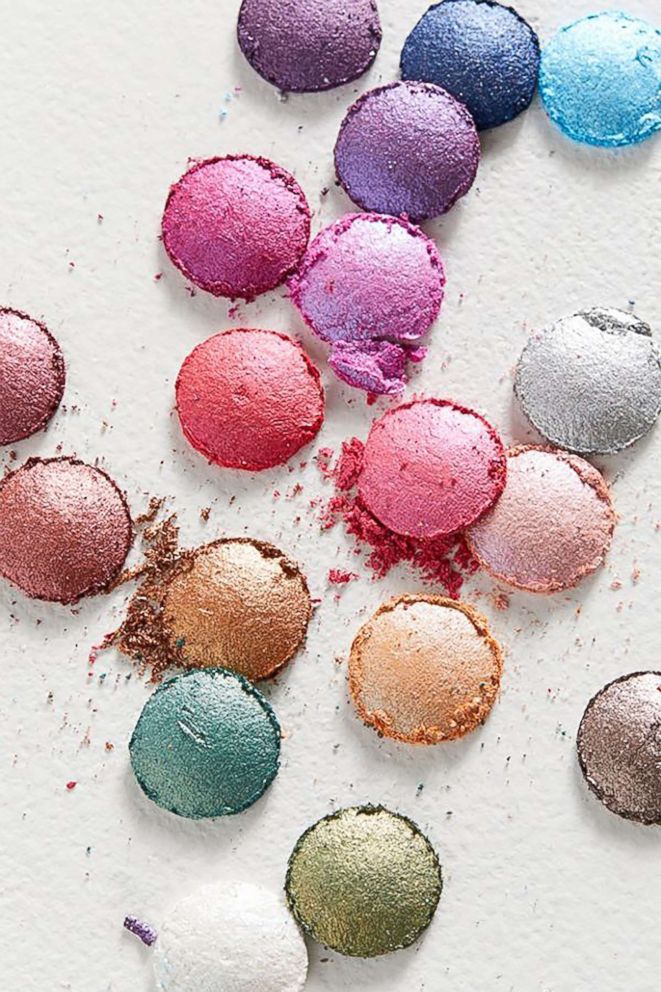 4. Cat power
Take advantage of the trend that seems to have nine lives, by converting it into a fierce Halloween ensemble.
Style hint: For Halloween, feel free to layer on the leopard. Afterward, wear the jumpsuit and the coat separately and with solids or black. What you do with the cat ears is up to you.
Animal Print Jumpsuit
Price: $60
topshop.com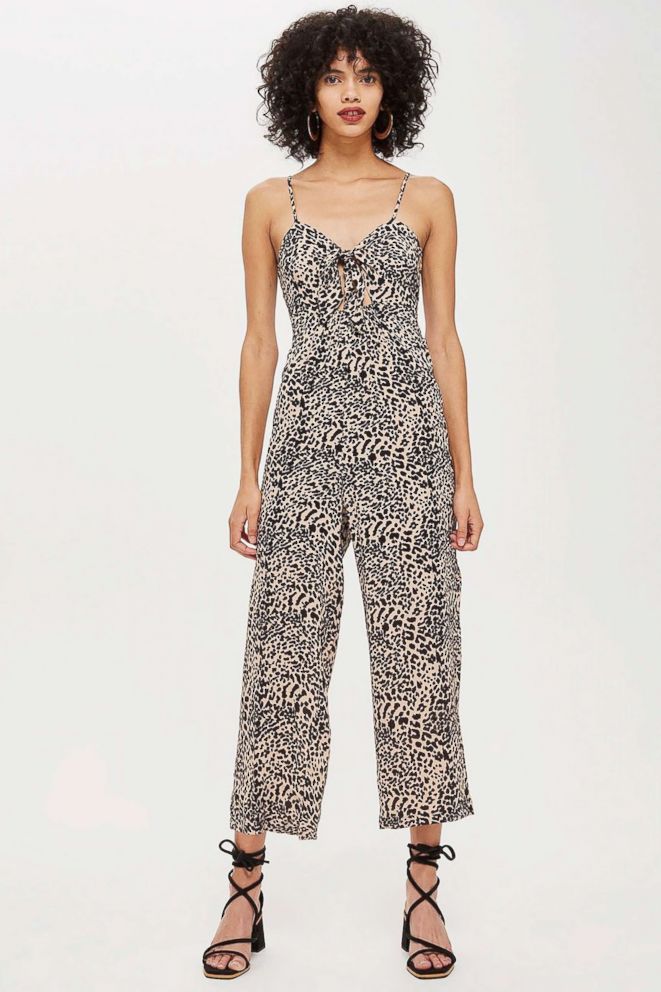 Fuzzy Cat Ears Headband
Price: $9
urbanoutfitters.com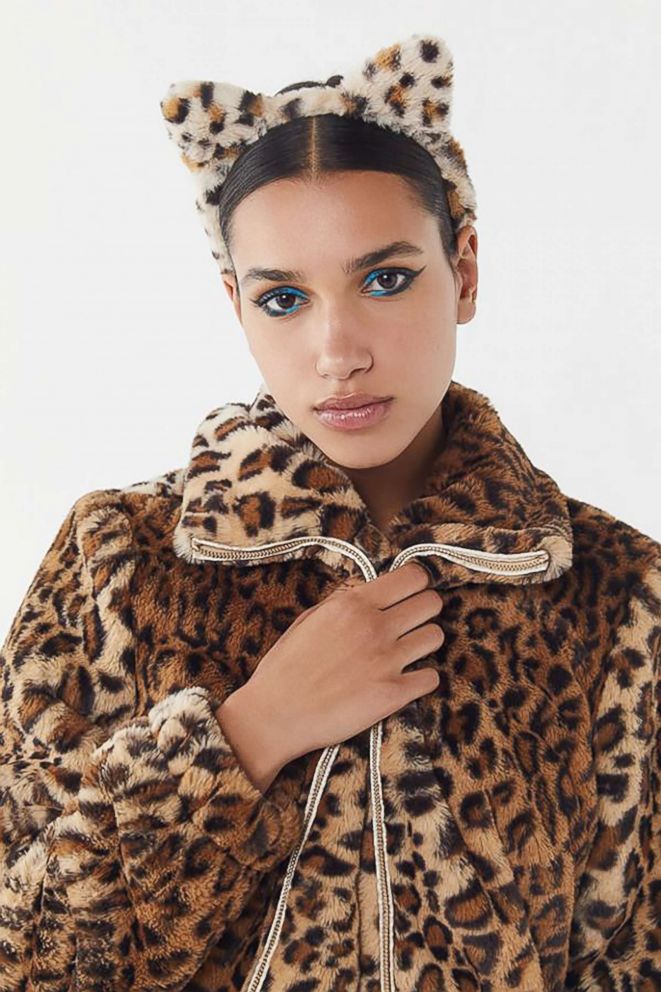 Leopard Print Faux Fur Jacket
Price: $129
urbanoutfitters.com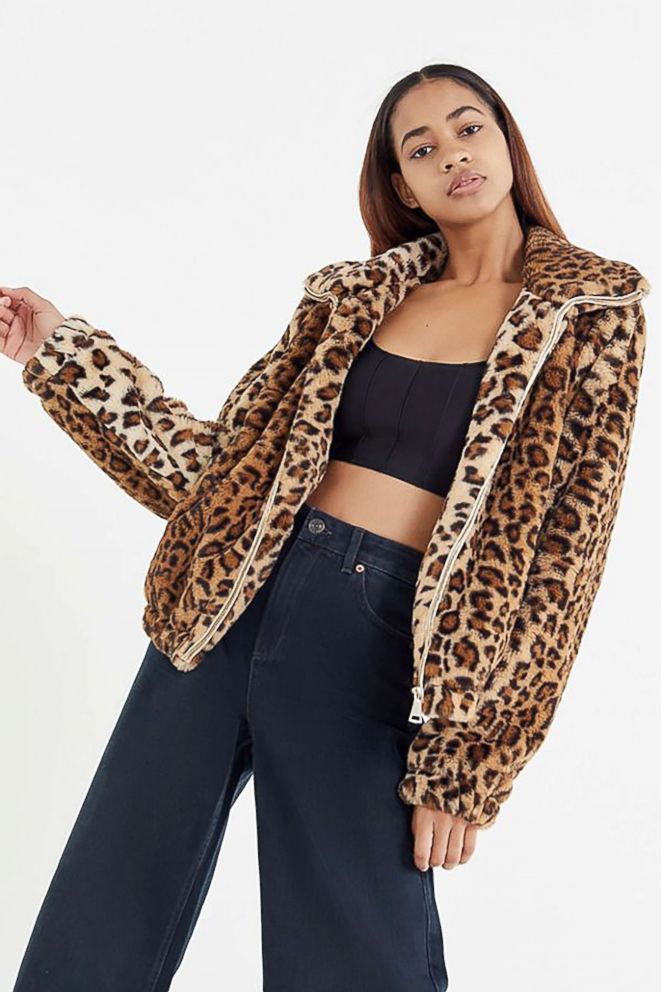 5. Frida yourself
Channel your inner artist with a party-worthy look inspired by Frida Kahlo.
Style hint: Kick your look up a notch by doing your makeup like hers. One tutorial we like is by YouTube beauty influencer Lucy Garland. After Halloween, you can wear this dress and earrings with heels for a dressy night out.
Body-Con Dress With Flared Sleeves
Price: $35
asos.com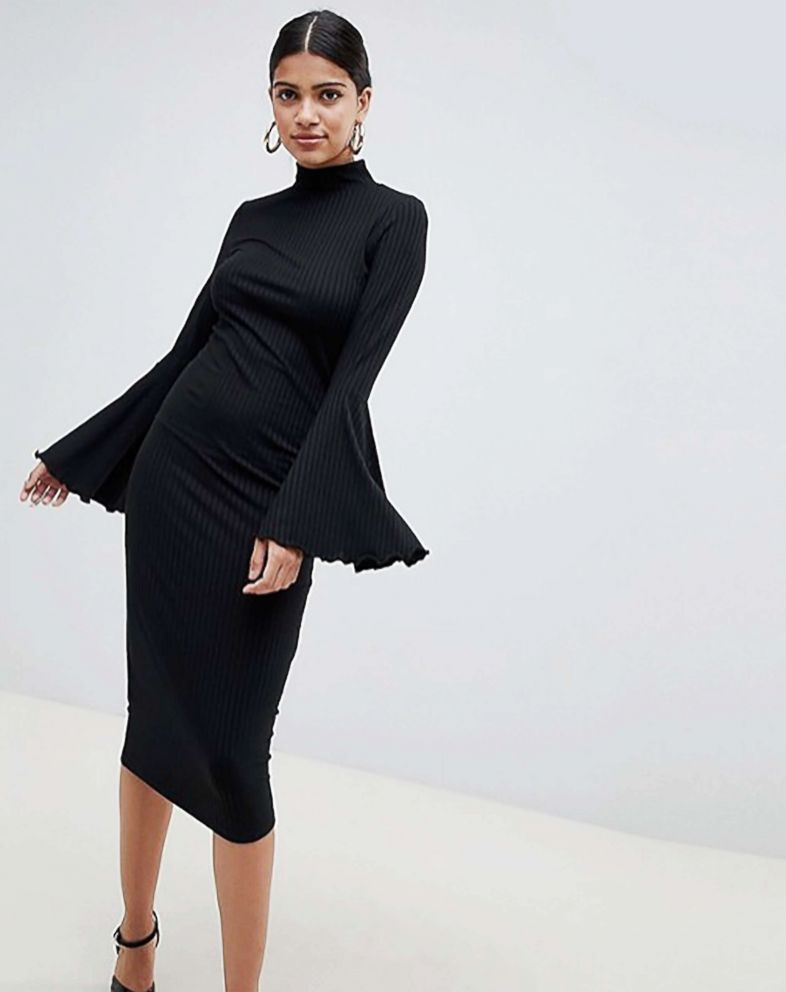 Colorful Floral Hoop Earrings
Price: $65
jcrew.com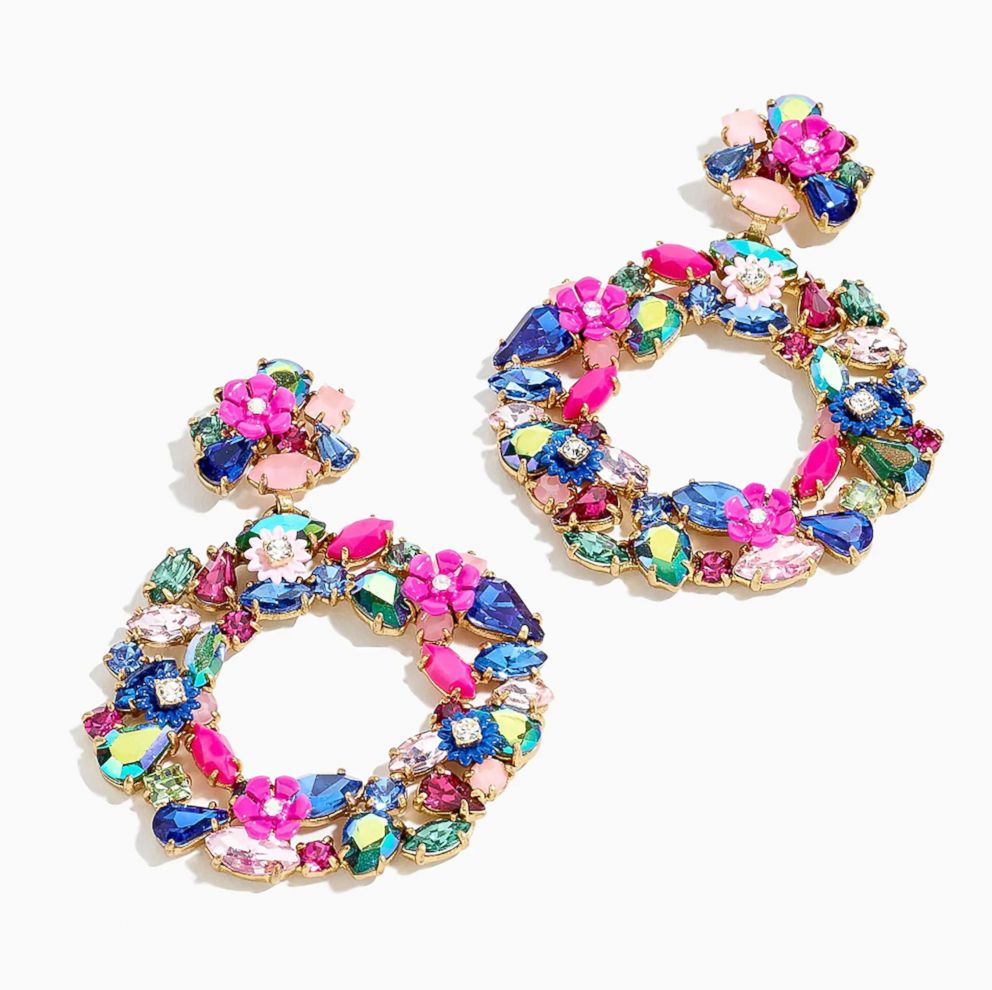 6. Bespotted and bewitched
Cast a spell in this polka-dot sheer top and hipster beanie.
Style Hint: Polka dots are one of fall's most-wanted trends. After Halloween, wear this blouse with a denim mini or make it into a sexy date-night look with wide trousers and a statement belt. You'll need to wear a camisole underneath, and one we like is Free People's $12.95 double-dare tank.
In-Time Long Sleeve
Price: $48
freepeople.com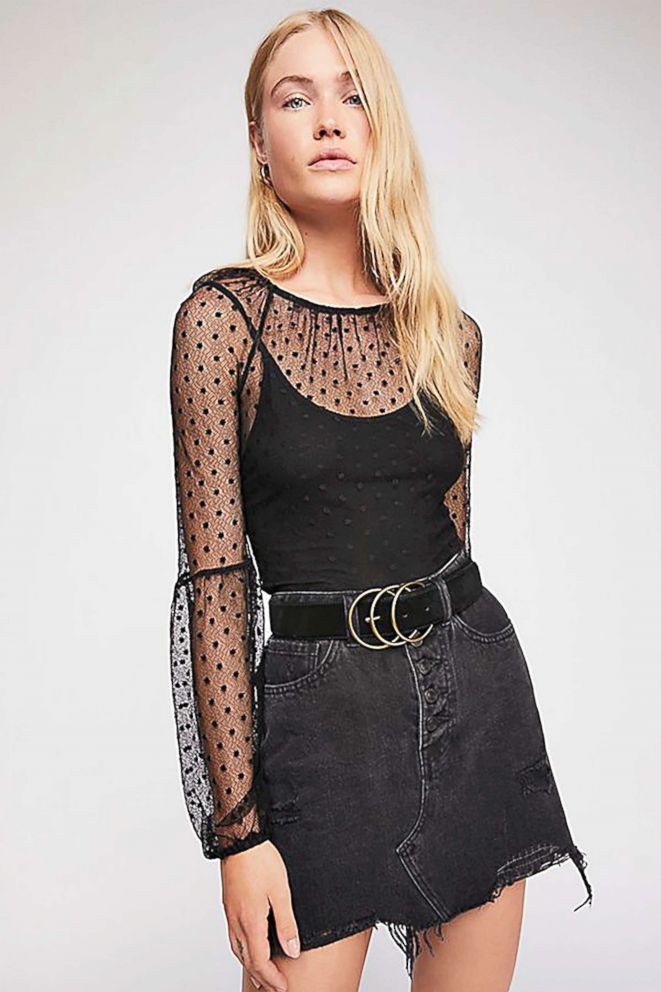 Basic Witch Beanie
Price: $5.99
partycity.com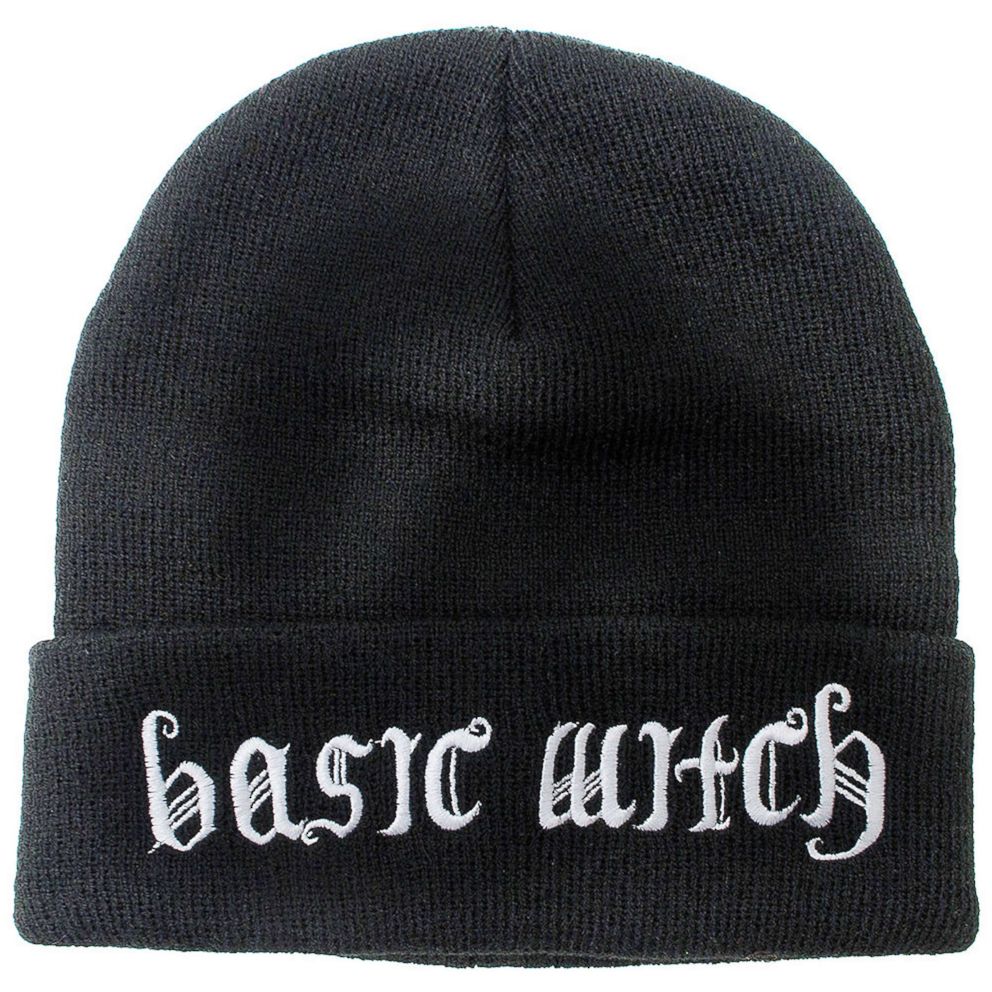 Source: Read Full Article