The moment every Marvel fan has been waiting for is here.
Interested in
Marvel?
"Avengers: Endgame" hits theaters tonight and those lucky enough to get those coveted Thursday night tix will learn a lot in just a few hours.
After the events of "Infinity War" and Thanos' famed snap, the world and the galaxy are in ruins. Half the population is gone and the Avengers are trying to cope while also trying to reverse what the Mad Titan did.
There are hundreds of questions we could ask, but we've narrowed things down to just five. Here you go!
1 – Who will die?
We know this is most likely Chris Evans' final run as Captain America, but how will the hero go out?
Also, what about Robert Downey Jr.'s Iron Man and Chris Hemsworth's Thor?
Will this also be their final film and will they get a hero's send-off?
And how about Thanos? Will the Avengers win this time or does he live to fight another day?
Marvel Studios head Kevin Feige has said this movie will mark a great shift in the MCU. Better bring your tissues.
2 – How will the Avengers bring everyone back?
Let's step out of the MCU for a min here and look at the clear evidence.
We know there is "Spider-Man: Far From Home" coming later this summer, as well as more "Black Panther" movies in the works.
So, obviously those heroes are going to be back. But how? Time travel, using the infinity stones, what? Tell us!!
3 – What's next?
Marvel is known for its famed post-credit scenes, so what can we expect after this movie?
Those final scenes usually tease what fans can expect next.
Only time and a lot of waiting through credits will tell.
4 – Will we see Stan Lee one last time?
We lost the icon and Marvel innovator last year.
But he still had a very nice cameo in "Captain Marvel." Will we get one last cameo here, which would seem fitting, being it's the biggest film in the franchise's history?
Fans sure hope so.
5 – Will we meet any new heroes?
Usually through casting and press tours, we know who is going to appear in these films.
But every now and then, there's a first appearance that gets fans talking.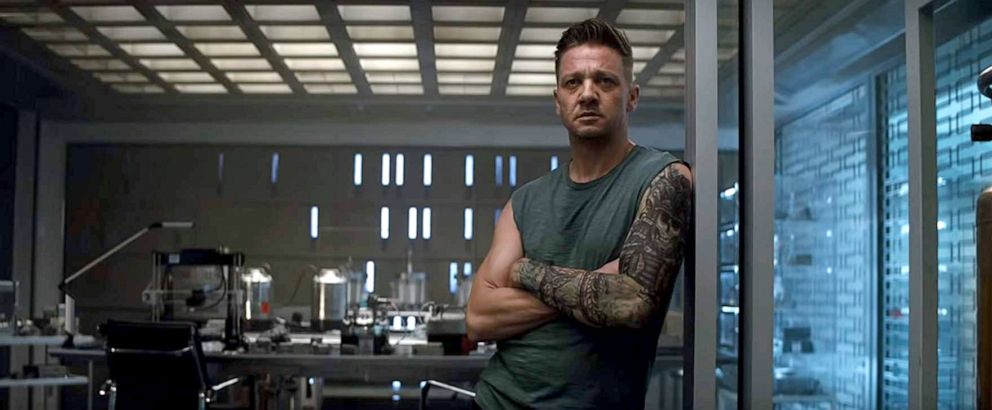 Think Hawkeye in the first "Thor." He was only there for a scene or two, but fans of the famed hero were pumped when Jeremy Renner appeared in the film as the archery assassin.
Then we had Adam Warlock in the post-credits of "Guardians 2."
Could we be treated to anyone else?
One thing's for sure, if you see the film tonight, don't spoil it for fans seeing it tomorrow and this weekend. #Don'tSpoilTheEndgame.
ABC News and Marvel are both part of parent company Disney.
Source: Read Full Article