Everyone in the world right now knows that Meghan Markle ismiserable. The Duchess of Sussex candidly spoke about her unfairtreatment in the media during the explosive ITV interview, which has beengetting mixed reviews from royal fans. But now that we know things need tochange for Markle, what is she going to do about it?
Royal experts predict that Prince Harry and Meghan Markle might be planning to quit the working royal life. But this is an extreme solution that won't be taken lightly. Before these two escape to some remote location, they'll want to exhaust every option for fixing the problem. And the best person to give them advice? The original adversary of the press: Camilla Parker Bowles.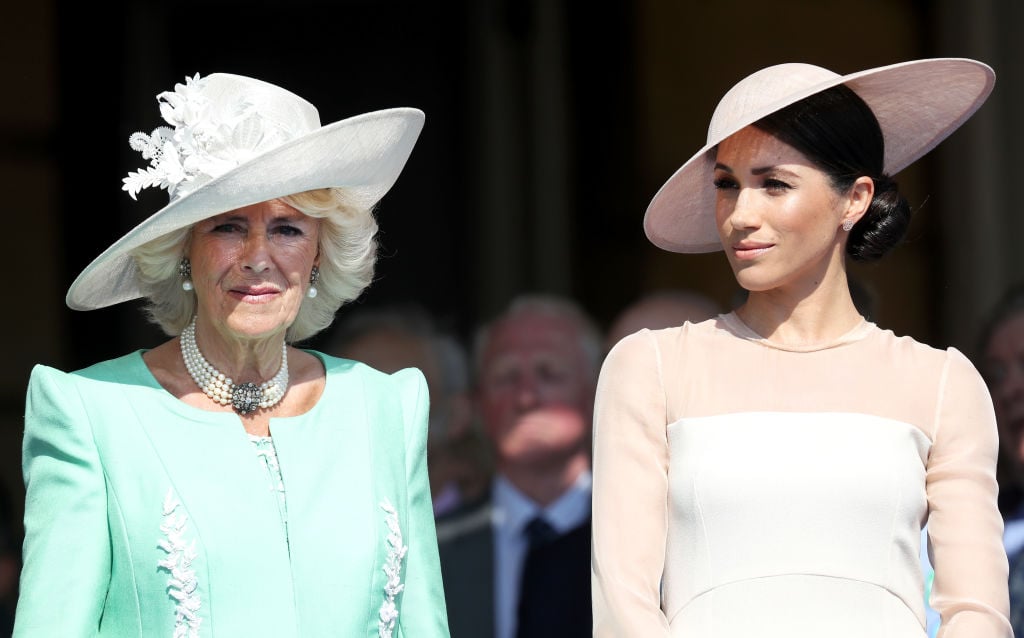 Camilla is sympathetic to Meghan Markle's plight
No one understands just how cruel the tabloids can be betterthan Prince Charles' former mistress and current wife, Camilla. Even though sheenjoys plenty of respect now, there was a time when the media viciously paintedher as an evil, connivinghomewrecker who deserved the worst treatment.
A royal source claims that Camilla has been in touch withthe Duke and Duchess of Sussex following the release of the bombshell documentary.Though she's not a meddler in family matters for her stepsons, the Duchess ofCornwall wanted to make her support known.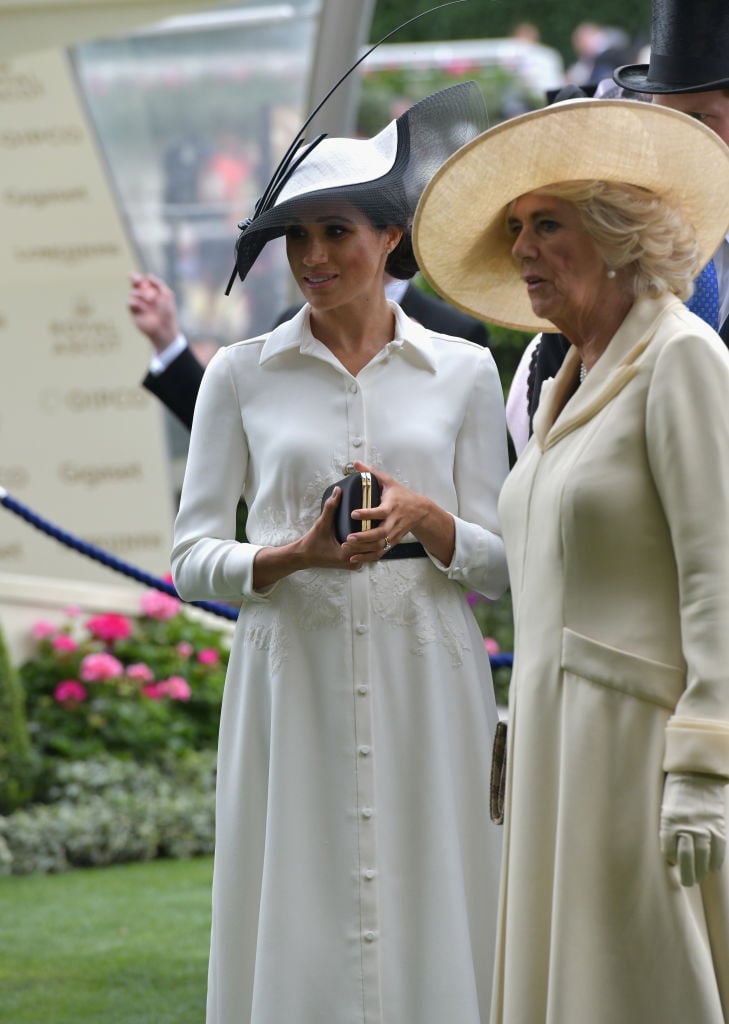 Camilla Parker Bowles and Meghan Markle have plenty in common
Besides being married to prominent royalfamily members, Camilla and Meghan have a few other things in common. Mostnotably, both were more shunned from the get-go compared to someone like Kate Middleton.
Camilla's strategy for dealing with the press is simple. Shekills them with kindness, even though they used to be so cruel to her. Royal biographerSally Bedell Smith explainedit this way:
"I think Camilla caneasily empathize with Meghan because of what she went through in the media," shesaid. "At one stage, no one was more beleaguered by the tabloids than Camilla,but she was shrewd enough to know that antagonism would get her nowhere."
Camilla has been dealing withthe press for years
Though things were tense atfirst, the Duchess of Cornwall's portrayal in the press has slowly become morefavorable the more she worked with them.
"Meghan could learn anenormous amount from Camilla," Smith explained. "I think Camilla is genuinely akind person and while there are many differences between the two of them, theyhave both been on the receiving end of some very negative press."
Now she handles herself with grace
"The thing Camilla learned was how to cultivate a relationship with the press. I have watched her talk to reporters, be friendly with the photographers and win over the tabloids who had once tried to ruin her," Smith said.
There's no perfect solutionto Meghan Markle's problems. But if she does want to continue on her currentpath and living as a working royal, then asking for help from a veteran royalwife could be the perfect next move.
We'll be watching to seehow this all plays out!
Source: Read Full Article