Wendy Williams recently announced that she had filed for divorce from her husband of 21 years, Kevin Hunter. Williams has had a lot on her pate this year, and the divorce may be the least of her problems; she recently admitted that she's been staying in a sober living house to recover from drug and alcohol abuse. But did the addiction problems lead to her divorce?
Williams and her husband were married for 21 years and have a son together
Williams and her estranged husband, Kevin Hunter, met back in the 1990s. Hunter became Williams' manager, and although the two were several years apart (Hunter is eight years younger than Williams) a romantic relationship blossomed, and they eventually started dating. Hunter and Williams got married in 1997, and three years later, they welcomed a son named Kevin Hunter Jr. Ever since Williams began her talk show in 2008, she has frequently mentioned both her husband and her son to her audience, but the divorce didn't come as a surprise to those around her.
View this post on Instagram
Kim K. the lawyer?! Hear the details on Kim K's career change and more Hot Topics at the link in our Insta story.
A post shared by Wendy Williams (@wendyshow) on
Williams has struggled with drug use on and off throughout her life
Williams has always done her best to be as honest and open with her fans as possible. She opened up to fans back in March that she had been staying in a sober living facility to help get ahead of her addiction problems. She also mentioned that she's struggled with cocaine in the past, but ET Online reported that Williams was allegedly abusing alcohol and prescription pills when she entered the sober house recently. Williams decided to tell her fans about her living situation because she wanted them to hear it from her before the tabloids broke the news. 
According to reports, her husband's alleged mistress just had a baby
Things in Williams' life have not been easy this year. In addition to owning up to her addiction issues, Williams' husband was reportedly having long-term affair with a woman that may have gone on for up to 10 years. To make things worse, the mistress recently welcomed a baby, which is heavily suspected to be Hunter's child. However, Hunter hasn't made a comment about whether or not he's the father. Williams reportedly served the divorce papers while on her set, in between filming separate episodes of her show.
Williams is working each day to recover from addiction, which is likely what led to the divorce
Anyone who has ever been married know that marriages require
a lot of work and a ton of trust. Williams has been trying to better herself
each day, which is why she is voluntarily staying in the sober house. And
putting her life back together includes getting rid of anybody toxic —
specifically, her husband. If Hunter's husband truly did just welcome a child
with another woman, and Williams is working to pick up the pieces and start
fresh, then it's likely that rising above her addiction also prompted her to
leave Hunter after more than two decades. It's unclear when the divorce will be
finalized, but Williams' friends are
reportedly rallying around her.
Check out The
Cheat Sheet on
Facebook!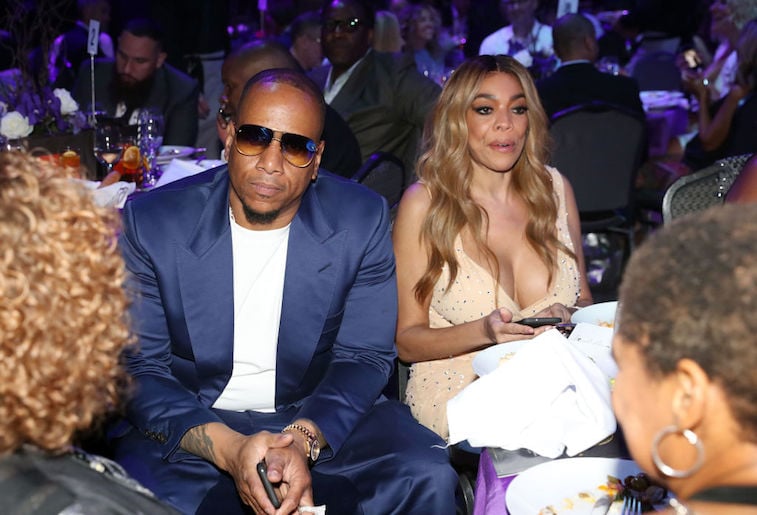 Source: Read Full Article