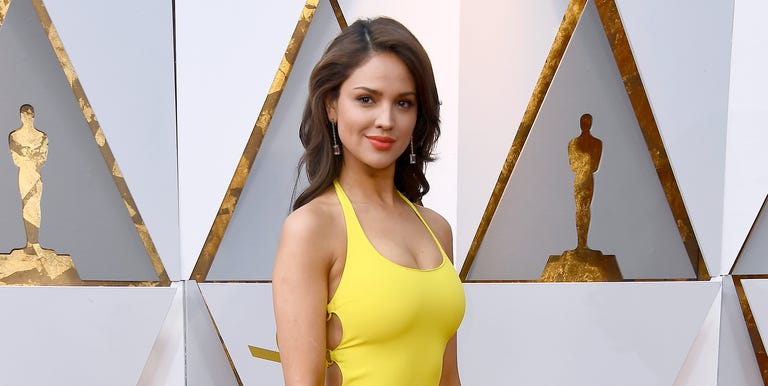 Actress Eiza González has been popping up in headlines recently thanks to the fact that 1) she's really cool and 2) she's dating Fergie's ex-husband Josh Duhamel and accidentally posted a nude video of him. Whoops! But what else do you need to know about the Mexican-born 28-year-old? A lot, so buckle up, friends.
Her Mother Is Hella Famous
Like Liam Hemsworth, who we'll get to in a moment, Eiza has fame in her genes. Her mom is model Glenda Reyna, who hosted Mexico's Next Top Model from 2009 to 2012. It's no surprise that Eiza entered the entertainment industry — but she didn't just rest on her mom's famous name. She went to acting school in Mexico City for two years before getting her first big break at 16!
She's a Prolific Actress
Before moving to L.A. to make it big in Hollywood back in 2013, Eiza made a name for herself in Mexico. She got her first major role in 2007 when she was cast in Lola, Érase Una Vez, and went on to star in multiple telenovelas. Since moving to the U.S.A., Eiza most notably appeared in From Dusk till Dawn: The Series and Baby Driver.
She Dated Liam Hemsworth Post-Miley Split
As in they were photographed kissing is Las Vegas just days after Liam and Miley parted ways and Miley entered into a committed relationship with her wrecking ball. Eiza hasn't been willing to discuss the brief relationship, instead saying, "I would never talk about that. I focus on my work, that's what really matters."
She's Also Been Linked to Calvin Harris
The Eiza-and-Calvin-Harris rumor was first born in September of 2016, when a source told People "they have been talking and hanging out. It's new." Things fizzled, which makes sense considering E! News reported that Calvin was simply "having fun and enjoying the single life" after his split from Taylor Swift.
Her Longest Known Relationship Was with a Non-Celeb
Back in 2013, Eiza ended her two year relationship with Mexican businessman Pepe Díaz. She confirmed the split in August 2013 in a since-deleted post that read, "I've been single for a while and I have to say it's going very well. Like … It's working out. I think I'm the one." (Psst: Eiza was accused of cheating on Pepe with his brother, a rumor that her rep shut down.)
She Had a Short-Lived Musical Career, BUT IT STILL RULED
Please be advised that Eiza's released two solo albums: Contracorriente in 2009 and Te Acordarás de Mí in 2012. She has a couple music videos available to watch on YouTube, but this is my fave:
Tragically, She Lost Her Dad at an Early Age
Eiza's father passed away in a motorcycle accident when she was just 12. Due to the trauma of losing him, Eiza says she suffered from depression which manifested in over-eating. "I lost my father very young, but not young enough to not be aware of what was going on," she told Latina. "My father and I had an amazing relationship. We were very close. I fell into a very dark place and I couldn't deal with [the] loss. I started eating excessively and gained a lot of weight, and I was very sad. I wasn't in a good place. I wouldn't say I had an eating disorder. I would say I was going through depression."
Yes, She's Dating Josh Duhamel
Eiza and Josh started dating after he and Fergie broke up. According to Us Weekly, they met at a party after Jennifer Lopez's pre-Super Bowl show, where they drank and chilled together "until very late." The pair are currently on vacation, where Eiza accidentally posted a video of Josh nude. As ya do.
She's Super into Weight Training
And she's strong as hell! Please take a moment to appreciate these badass Instas:
And Finally, She's a Face of Neutrogena
Honestly makes sense given her glowing skin and envy-inducing bone structure.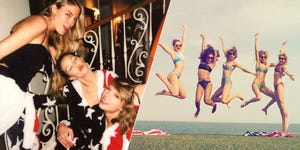 Source: Read Full Article