There's a big difference between dressing like you have a lot of money and dressing like a true, fashion-conscious celebrity. Anyone can buy luxury brands, like Gucci, Versace, and Prada, and while those brands certainly command respect and an air of exclusivity due to their price, none of them are truly one-of-a-kind.
If you want to stand out from the crowd, as every celeb does, then you need something better. Something more. Someone more.
Enter Matteo Perin, stylist to the stars.
Perin lives fashion. At the age of 14, the budding Italian designer left school to pursue his passion, traveling around the world to learn everything he could about international fashion while building a network that would eventually lead to becoming the personal designer to only the most well-to-do of celebs and business moguls.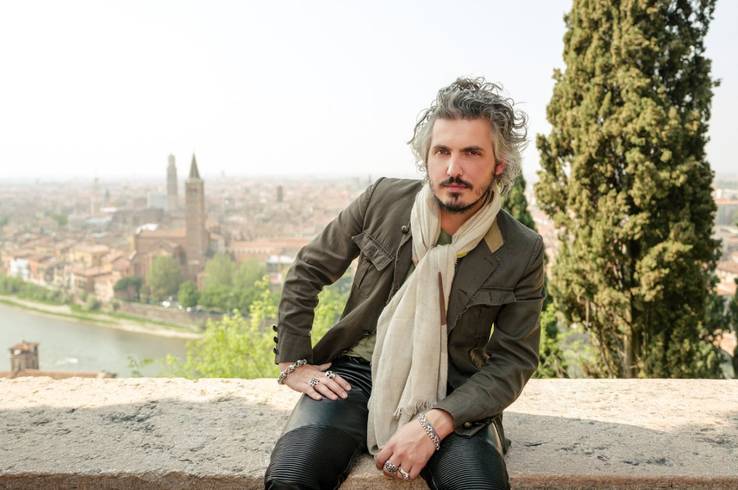 But employing Matteo is more than just having a stylist. A stylist merely plucks available outfits to mix and match on a celebrity's body like an incredibly expensive doll. Matteo doesn't stoop to such parlor tricks.
Instead, he creates bespoke and unique designs for each individual client, guaranteed to never be found in even the most luxurious of clothiers.
Designing clothes for celebrities is no simple matter. "I cannot work and do what I do well if I don't feel we really take the masks off and I am able to see the real person," Perin explained in an interview with TheRichest. "I like to get to know them. I feel it is important for me and for them to really feel comfortable and so I spend however much time is needed before we start the design process.
"And then once I feel I am ready, I can start designing for them."
One such client is legendary actor John Travolta. Perin has been designing each of his red carpet looks and hand-delivering them, as he does with all his clients as soon as they're completed.
Travolta was so impressed with Perin's designs that he brought him on to the set of Gotti, Travolta's upcoming film about notorious gangster John Gotti, and asked if he could design his suits for the film.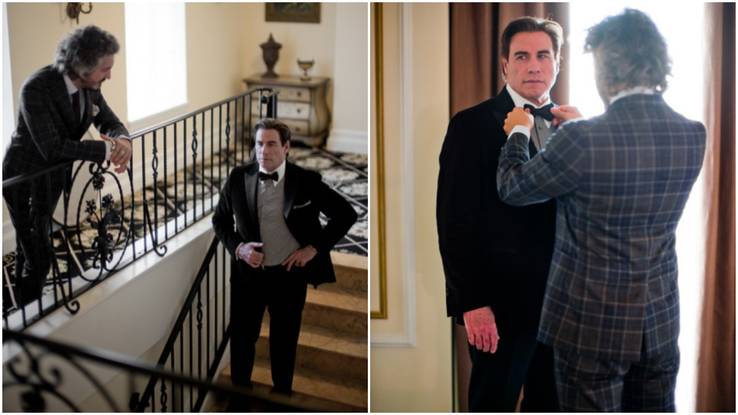 To pull off the look of the infamous mobster, Perin researched Gotti, spoke to old acquaintances of the former crime lord, and even paired a tie belonging to Gotti to one of his original creations.
After filming had completed, Travolta even asked Matteo for a few custom suits based on his Gotti designs.
"I try and be a good listener," Matteo says, before reminiscing on a suit he made for Travolta's appearance at the 2016 Critics' Choice awards. While Perin normally sticks with his client's wishes, Mateo allowed for Travolta's spouse Kelly Preston input on the choice of burgundy as the color for the occasion.
"Normally when I am so involved and connected with my clients it's kind of a force that we all share," Matteo admits. "And in that case, it was just perfect."
Not all of Matteo's clients are celebrities. Some are just fashion-forward and fabulously wealthy seeking to ensure their look is as bespoke as they are. With each client, Matteo builds a personal bond to truly understand their wants and needs before he gets to work sketching possible designs.
"It is quite important for me to first get to know the person and establish a deep connection in order to start working to create something that is very aesthetic," he says. "It is not really a stereotype [to say that] each person is very different."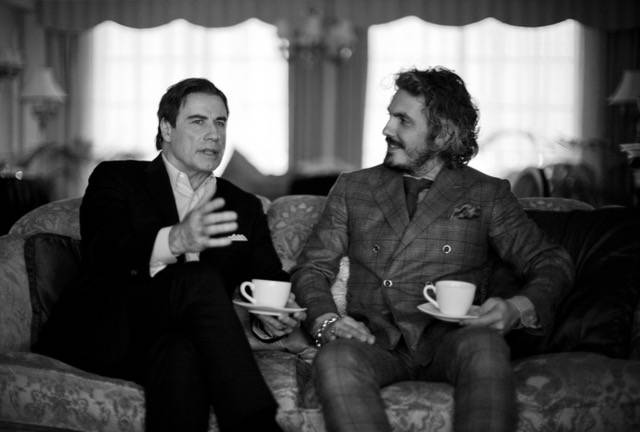 Perin knows that clients that seek him out are those that are looking for something unique, and also understand that fashion is just as important as reputation. "It is our business card; it is the first thing anyone notices about someone."
Matteo's services aren't limited to mere suits, either. His portfolio includes custom designed shoes, boots, hand and messenger bags, jackets, scarves, sneakers, belts, cufflinks, and even a gator-skinned day planner.
But Perin considers himself more than just a designer—his eye for personal luxury extends to accessories and furnishings for automobiles, yachts, and private jets for his clients. With each new project he builds his global empire, bringing his unique Italian-inspired designs wherever he goes.
"Everybody is happy to look the best and everyone loves to get compliments on their looks," Matteo says. "So my job is to ensure I create pieces that will make each person look the best and in return, they get compliments and are super happy."
They say money can't buy happiness, but Matteo Perin proves they're wrong.
Source: Read Full Article