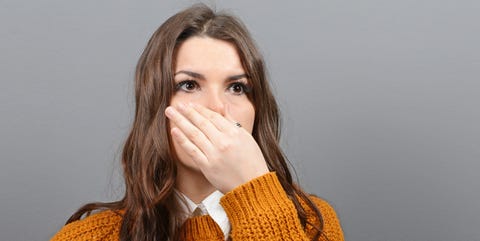 If you've ever complained about how much you hate your co-workers, at least you don't have to work with Doug. Doug, an extremely flatulent hospital security guard, is in deep, you know, after filming himself farting while working at a Florida hospital because he never learned that just because you can, doesn't mean you should.
Doug, 31, filmed himself farting in his uniform over 75 times for his Instagram, @PaulFlart The Fart Authority, and the 49.8 thousand lost souls who follow him. How did he get so many followers? According to Doug, like music and art, farting is universal. "It transcends all languages," he told Vice. "There's no translation necessary, it's just funny."
Watch this post at your own risk.
Paul Flart holding it down. #paulflart #fart #security #observeandreport #nofakes
A post shared by Paul Flart (@paulflart) on
Doug first got the idea one day while he was bored at work and checking out the acoustics. He said, "The lobby has really great acoustics, and naturally, we all fart. One day I ripped a rather nice one and got really good sound from it, so the next time it happened I recorded it and sent it to my group chat."
Doug is also a totally important influencer and even has fellow fart enthusiasts tag him so he can give them shout-outs and the exposure they want. So generous.
Shout Out competition begins. You all got a week. Tag me in a video or send me a video of you passing some gas. Please be legit and don't use a fart box. It's all for fun. #paulflart #fart #security #observeandreport #contest #whosgonnawin #shoutout
A post shared by Paul Flart (@paulflart) on
The hospital eventually caught on, and when Doug showed up at work one day, someone finally confronted him about the online persona he's cultivated since March this year.
And because it's Doug we're talking about, of course, he live streamed it.
In the video, you can hear a hospital employee asking if he's realized what he's done. Self-aware Doug said he does indeed realize that he's been farting at work while wearing his uniform and posting videos of it online. The unidentified employee asked him to turn in his uniform and badge and turn off the recording. Doug didn't deny anything and was basically over it saying, "It's irrelevant, at this point"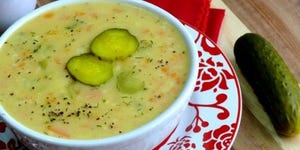 Even though Doug was fired, that's not going to keep him from farting and posting videos on Instagram. He optimistically said, "We're going to keep making content. We can do Paul Flart on vacation, you know, throw in like a Hawaiian shirt and a hat of some sort and then just fart around Florida. We're just going to keep going."
Source: Read Full Article