Nail artist Mei Kawajiri is the mastermind behind some of the most creative nails on Instagram.
With more than 129,000 followers, Kawajiri's colorful and bold creations often go viral. She specializes in 3D nails, made solely with acrylic and brushes, as well as intricately-detailed painted nail art.
From a 3D Garfield to Disney princesses painted free-hand to long red nails chained to more nails, the word "no" doesn't seem to be in Kawajiri's vocabulary.
A post shared by NAILS by MEI (@nailsbymei) on Feb 16, 2018 at 9:26am PST
Since moving to New York from Japan six years ago, Kawajiri has seen the nail art trend blow up — and she's racked up quite the celebrity clientele during that time, too.
"Nobody had crazy nails [back then]," the nail artist told "GMA."
When she's not posting her innovative looks on Instagram, she's busy painting the nails of A-listers like supermodel sisters Gigi and Bella Hadid, "Queer Eye" host Jonathan Van Ness and singer Ariana Grande.
"The reason why nail art is getting popular is because so many singers or influencers [have] started doing crazy nail art, and they change [their designs] every month," she said.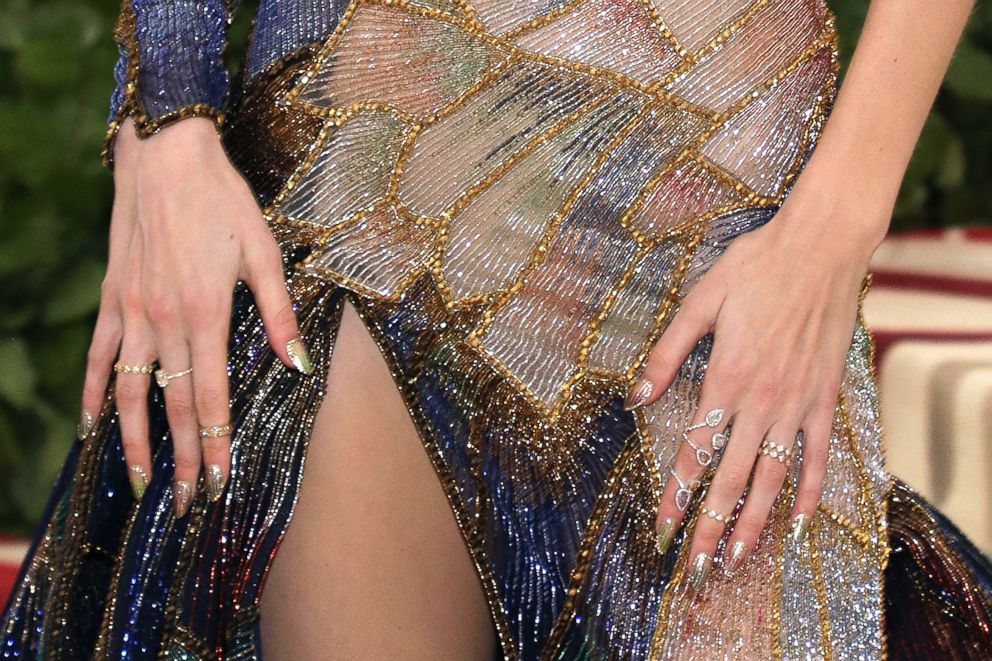 Her nails have been seen at the Oscars, the Met Gala — and on the runway.
In recent years, Kawajiri has become an in-demand figure in the fashion world. The New York-based nail artist has flown across the globe to work with brands like Givenchy, Balenciaga and Philipp Plein.
"[Combining my work with fashion] is a little difficult because obviously, I can't show off all my [unique designs] … but I love collaborating with stylists and models. I know how to show off my work in the fashion industry with those teams," Kawajiri said.
Check out more of Kawajiri's crazy nail creations and collaborations on Instagram.
A post shared by NAILS by MEI (@nailsbymei) on Dec 2, 2017 at 5:19pm PST
Source: Read Full Article