By now, basically everyone knows that there are plenty of Grey's Anatomy hard-hitting actors who have unleashed moving performances over their years on the show. That's been proven time and time again, from nearly all the big players in the drama's arsenal. But what's not always recognized is how many Grey's Anatomy actors have also directed the show's episodes.
Take, for example, Kevin McKidd, who plays Owen. Per his IMDB page, he's credited as the director for a whopping 20 Grey's Anatomy episodes, dating back years and including the episode that airs on Thursday. Perhaps most notably, he directed last season's episode, "Get Off On The Pain," which focused heavily on Owen's sister and her recovery as she tried to get back to her son in a war-torn Middle East. He also directed "One Day Like This," the gut-wrenching episode just a few weeks ago when Sarah Drew, as April, dealt with her relationship to her faith with the help of Rabbi Eli, who sadly died shortly after. It's very clear that after all these years of directing an episode here and there, showrunners aren't afraid to give McKidd the reigns for some seriously important storylines and heavy, emotional moments.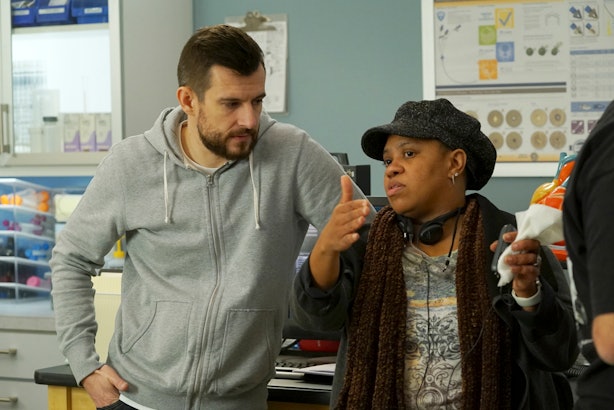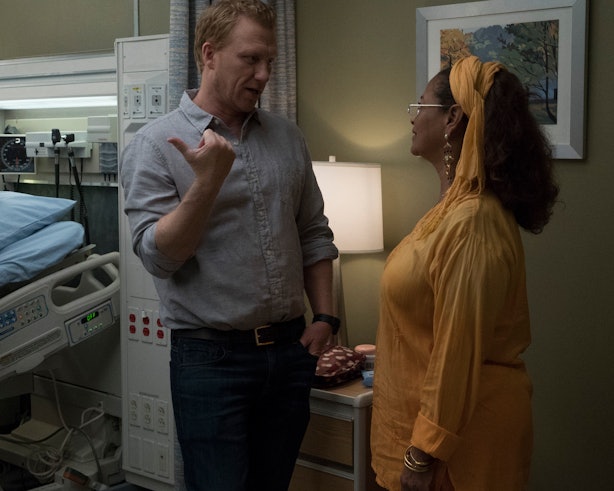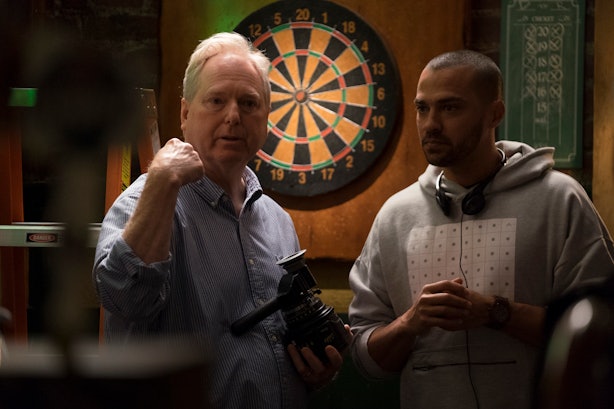 Though McKidd, Wilson and Allen seem to be the longstanding director/actor hybrids on the show, there are also a few others who are just starting to dip their toes into directing episodes of the show. Jesse Williams, who plays Jackson Avery, directed his first episode this season — McKidd tweeted a photo of the pair of them last month as they both directed their episodes the same day, and IMDB lists Williams' episode as "Fight For Your Mind," set to air May 3.
Ellen Pompeo, aka Meredith, also has some directing under her belt — she's done two episodes, including "Be Still, My Soul," featuring the death of Maggie's mother and this season's "Old Scars, Future Hearts," in which Meredith tries to learn more about Marie Cerone. Sarah Drew, who's character of April is sadly leaving at the end of this season, even got in some directing time for Grey's, though it wasn't necessarily what viewers would see on TV. According to IMDb, Drew directed six episodes of The B-Team, an ABC webseries that focuses more heavily on the new interns of Grey Sloan. If the trend keeps up, it seems safe to say these stars aren't the only ones who might try their hands at directing, and if they're successful, it seems like it's a pretty sweet side gig to slide into. Plus, it gives fans a chance to view those episodes a whole new light.
Source: Read Full Article