Zendaya first made her way into America's hearts when she played the role of a smart spunky teenage dancer on the hit Disney Channel TV show, Shake it Up. Since then, her career has skyrocketed and her resume now includes her own music career, appearing on several other TV shows, and starring in some of the biggest blockbuster hits, like Spider-Man: Far from Home and The Greatest Showman.
While we all know that 22-year-old has had a very impressive career, not many people know about her personal life. Is she dating anyone? Does her busy schedule even allow her time to have a serious relationship? Here is what we know about Zendaya's romantic life.
Zendaya is a very private person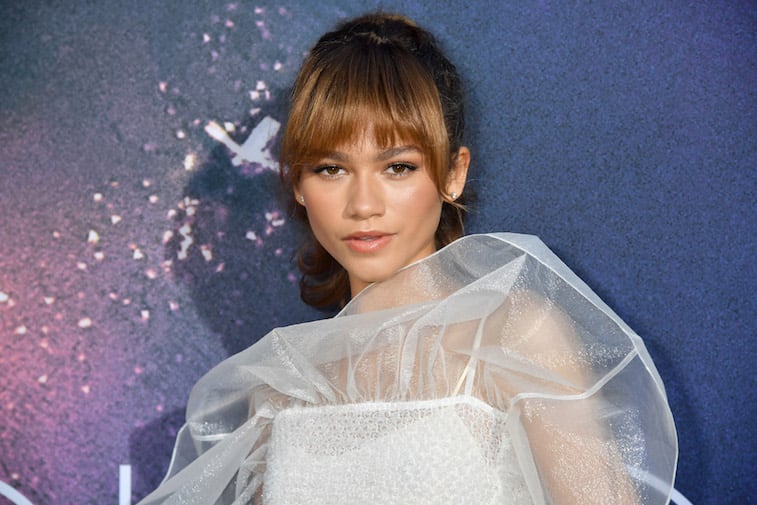 Like most stars, Zendaya does not like to let the public know very many details about her personal life. In fact, it was rumored that she was actually in a four-year relationship with Trevor Jackson and was able to somehow keep it secret the entire time.
Trevor Jackson is a singer, songwriter, and actor. He and Zendaya had started hanging out when he was working on the Disney Channel movie, Let it Shine back in 2012. Shortly after that, the two seemed to be spotted everywhere together.
Many people had speculated that Zendaya and Trevor were dating, however, they were both very adamant about the fact that they were only the best of friends.
Although we still haven't gotten a confirmation from the Shake it Up star, in 2016, they stopped hanging out together and unfollowed each other on social media. Then, after about a year of having no contact with Trevor, Zendaya had confirmed that she went through a "really bad break-up" the year before.
"It was my first love," she told Vogue. "It wasn't a good ending."
Although it may have been hard on her at the time, Zendaya assured the interviewer that she is totally ok now.
"You know you're OK in a breakup when your first thought isn't 'What did I do wrong?" but instead, "It's 'That was the dumbest decision of your life and you're going to regret it forever.'"
Zendaya and Tom Holland romance rumors
https://www.instagram.com/p/BpBMgkAlEEy/
Ever since Zendaya had starred alongside Tom Holland in Spider-Man: Homecoming, there have been rumors that the pair are romantically linked. Although they both deny any romantic connection, fans still believe that the two are a real-life couple.
The main thing that really made people start to believe that they were actually dating is when Disney star, Skai Jackson's mother, Kia Cole said in a tweet that said that they had been "dating on the low for a while."
According to OK Magazine, while Zendaya and Tom were filming the second Spider-Man movie, Tom was actually staying at Zendaya's house. "He's smitten with her and stays at her mansion in L.A. when he is there, which is a lot."
Although, both Tom and Zendaya have denied the rumors many times, insisting that they are only best friends, many people are not buying that due to the fact that she had also referred to her last secret boyfriend as just her "best friend."
Is Zendaya dating anyone?
https://www.instagram.com/p/ByL0bTSgfJ9/
During the course of Zendaya's career, there have been several different rumors and speculations regarding her romantic life. She has one of the most impressive abilities to keep her private life a secret. There are very few celebrities today that can keep the details about romantic relationships as secretive as she does.
Because she has never publicly come out and admitted to dating anyone right now, we are unable to confirm or deny the claims of her relationship status.
However, given the fact that she is so good with secrets, we imagine that the public will not know if she is seeing anyone romantically until she finally finds "Mr. Right" and decides to get married. But even then, we will probably have to wait a few years after she ties the knot before she will let the world know.
Source: Read Full Article