Kate Middleton has worn some phenomenal jewelry since becoming the Duchess of Cambridge. It all began with her famous sapphire engagement ring — which belonged to her late mother-in-law, Princess Diana. Since then, Kate has worn a collection of pieces from both Diana and Queen Elizabeth that have a total worth over $100 million. But which piece is the most expensive?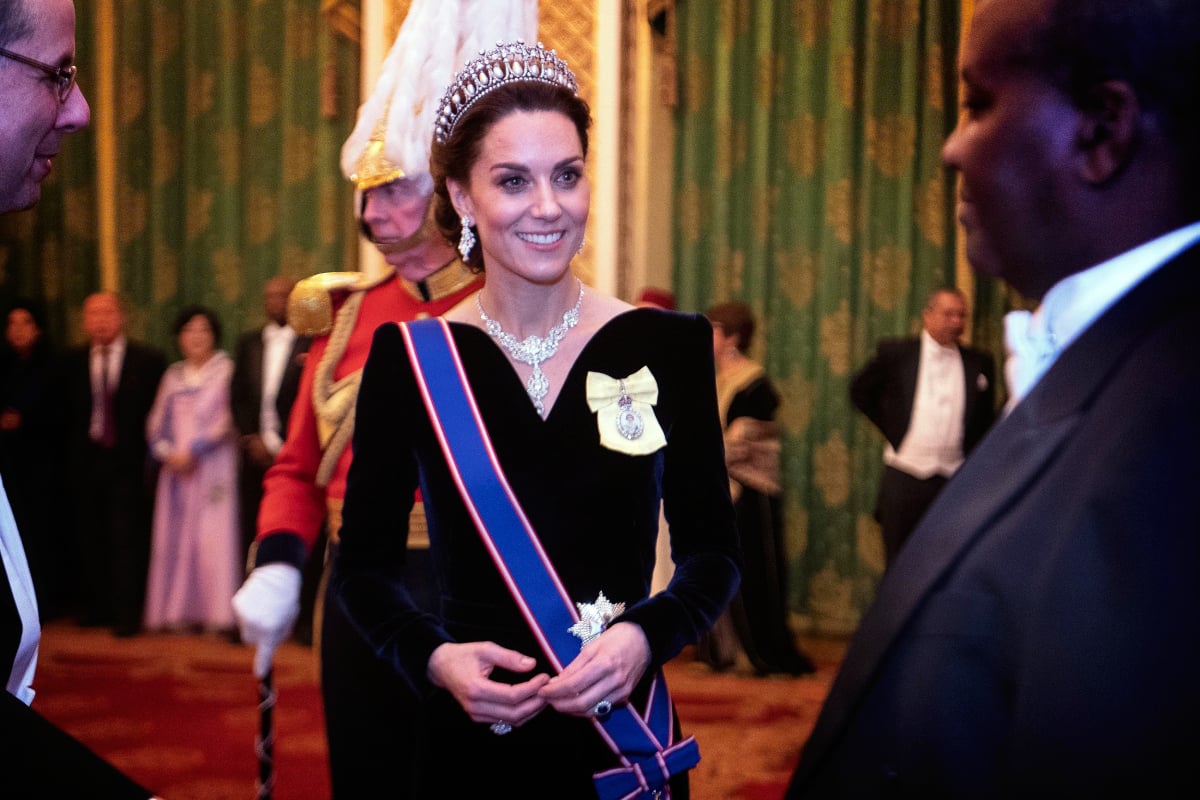 Kate Middleton wore the Cartier Halo tiara on her wedding day
When Kate married Prince William in April 2011, she wore the Cartier Halo tiara worth an estimated $1.7 million. Borrowed from Queen Elizabeth, the tiara featured 739 brilliant-cut diamonds and 149 baguette-cut diamonds. It was originally a gift from King George VI to his wife, Queen Mary, in 1936.
The Queen Mother was only photographed one time wearing the tiara, and Queen Elizabeth never wore it in public. After that, it was worn by Princess Margaret and Princess Anne.  However, the piece has become an iconic royal wedding tiara thanks to Kate.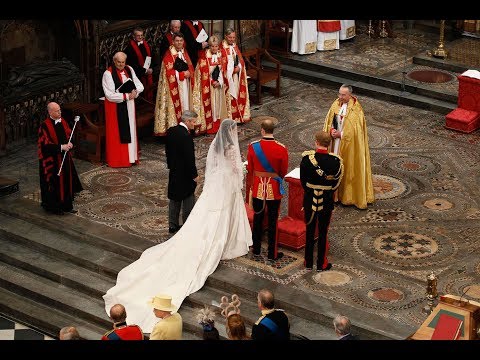 Since Kate joined the royal family, Queen Elizabeth has loaned her 10 pieces of jewelry worth over $100 million. They include Queen Mary's diamond choker, the Maple Leaf brooch, the New Zealand Fern brooch, the Bahrain Pearl earrings, Dubai sapphire earrings, and a ruby and diamond floral bandeau necklace.
Princess Diana wore the Cambridge Lover's Knot tiara
When Kate married William, she also inherited six pieces of jewelry from Princess Diana worth nearly $20 million. These included her sapphire engagement ring, the Saudi sapphire suite (worth nearly $15 million by itself), a three-strand pearl bracelet, Collingwood earrings, and South Sea pearl earrings.
Kate also inherited the stunning Cambridge Lover's Knot tiara. Originally owned by the Queen Mother, she gave the tiara to Princess Diana as a wedding present.
With its Gothic Revival style and a beautiful array of diamonds and pearls, this piece is worth between $1 and 2 million. The last time Kate wore it was in 2018 at the State Banquet for King Willem-Alexander of the Netherlands.
Kate Middleton's most expensive piece of jewelry is worth millions
The most expensive piece of jewelry that the Duchess of Cambridge has worn publicly is the Nizam of Hyderabad necklace. With an estimated value between $80 and $120 million. This magnificent piece belongs to Queen Elizabeth and is said to be one of the most expensive pieces of jewelry in the entire Royal family collection.
https://www.instagram.com/p/B6DuvnYF1GU/
"This is by far one of the most precious pieces of jewelry from the British royal family," a diamond expert from Steven Stone Jewelers told Express.
"The necklace, which was made by Cartier in 1935, is extremely intricate featuring over 50 diamonds nestled in an abstract floral design."
The Nizam of Hyderabad necklace is 'one of a kind'
The royal expert continued, saying that the necklace features "an array of enormous pavé set stones and a detachable double-drop pendant." There's also "13 emerald and pear-shaped diamonds linked to a chain of a further 38 brilliant-cut stones."
"A piece like this is truly one of a kind," the jewelry expert explained. "The necklace was a wedding gift to Princess Elizabeth from the Nizam of Hyderabad, who was known at the time as one of the wealthiest people in the world."
Queen Elizabeth chose the Cartier necklace that Kate Middleton loves to wear
The then-Princess Elizabeth married Prince Philip in 1947. And legend has it that the Nizam of Hyderabad asked Cartier to allow the future queen to choose anything she wanted from their collection of jewels.
"The Queen opted for a tiara with three detachable flower brooches and what we now know as the Nizam of Hyderabad Necklace," the diamond expert explained.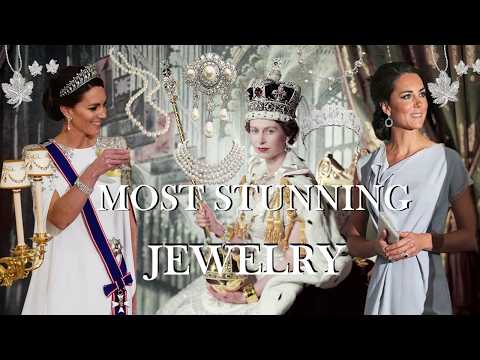 As for the jewelry that Prince William has gifted Kate during their 11 years of marriage, he has reportedly given her nine different pieces worth nearly $200k. They include an Olympic Cartier set, a Ballon Bleu Cartier watch, amethyst earrings, and an eternity band.
Source: Read Full Article