Whether you hate 'em or love 'em, you have to admit that the Kar-Jenners are some of the best dressed celebs. We're talking impeccably-designed garments that fit to a T, the snazziest heels and handbags that you dare not ask how much they cost. It's all housed inside of massive spaces, like Kris Jenner's closet that's goals AF.
When you're a member of the Kardashian klan, the average closet simply won't do. You're such a shoe hoarder (ahem, Kylie Jenner's massive heel collection) that you probably don't have to wear the same pair twice in a year. You've assembled quite the pricey handbag stash that could likely feed a small country (dare Kylie be mentioned again, with a purse collection that presumably costs $1 million). And let's not even get started on your massive wardrobe of high-end pieces, half of which were likely just thrown at you by the industry's top designers. Simply put, KUWTK stars don't just do closets — they house their fashions inside of small apartments.
No, they don't actually rent out homes for their wardrobe. But Kylie Jenner's closet tour and more recently, an Instagram Stories video posted by Kendall Jenner of her mom's closet proves their spaces are pretty much suitable living quarters for a small family (and maybe even a puppy!).
If Kylie Jenner had an entire room dedicated to her purses then you know the head Jenner in charge would have that and then some. Mama J's "boss closet" is a fashion-lovers dream, practically a luxury boutique that's big enough for browsing the racks and shelves as if its designer contents were actually for sale.
Although it's only a short clip, Kendall Jenner's video will take you through a range of emotions. The first glimpse of Kris Jenner's bag wall may have you drooling, but only just a tad bit. When you've already seen the astonishing collections from other Kar-Jenner members, you can't really be that shocked.
But then, a quick skim over the closet's long hallway hits you and nearly knocks you off of your feet. You'll wipe your eyes, thinking that you're seeing things because there's no way any one person's closet could be this huge. But when you're a boss like Kris Jenner, a small apartment of a closet only makes sense.
So what all does a momager like KJ have stashed inside of her sacred place, anyway?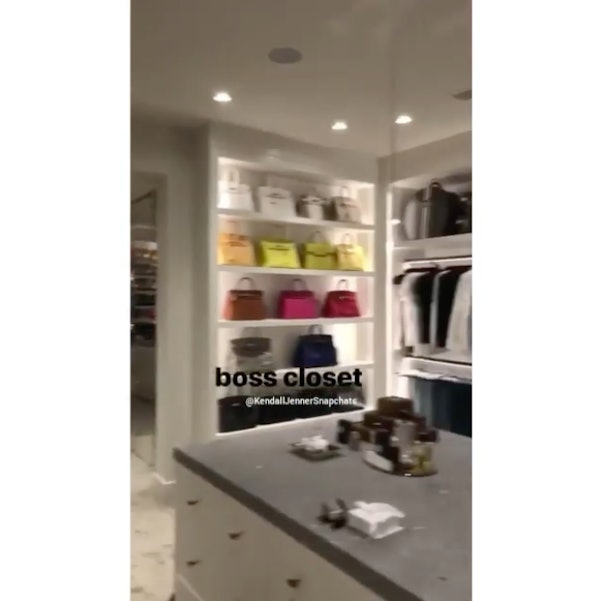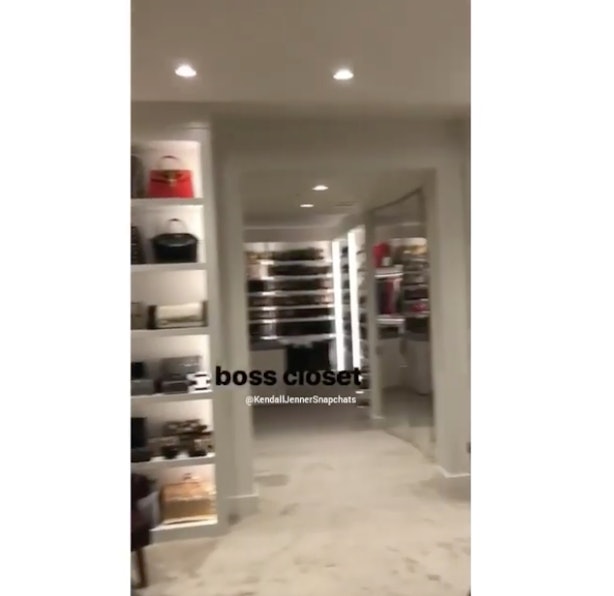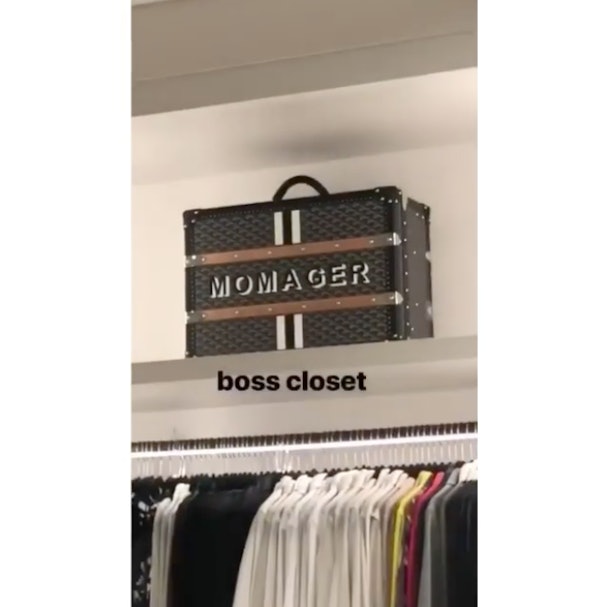 Dozens of purses and a gazillion dress shirts aside, the best piece of Kris Jenner's entire wardrobe is the "MOMAGER" case stored above her blouses. The title of her collection with Kylie Cosmetics, it's perhaps the reality star's most prized possession. But it's probably so hard to choose a favorite piece when you've got an entire dreamy living space for a closet.
Source: Read Full Article