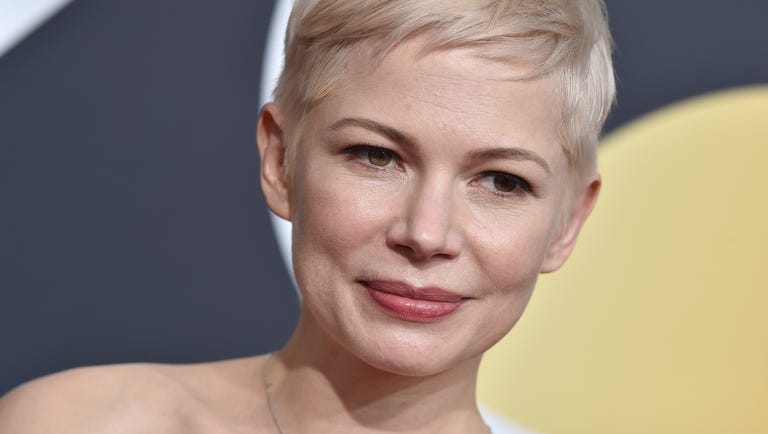 In shocking news, the notoriously private Michelle Williams just revealed in a Vanity Fair profile that she got married!
You probably didn't even realize she was dating someone (and she seems to prefer it that way), but Michelle shared that she recently married singer-songwriter Phil Elverum in a secret ceremony in the Adirondacks, witnessed by just a few friends and their daughters.
"I never gave up on love," she says in the interview. Michelle has not been publicly linked to anyone since the death of her former partner Heath Ledger in 2008. "I always say to [her daughter with Heath] Matilda, 'Your dad loved me before anybody thought I was talented, or pretty, or had nice clothes.' "
"Obviously I've never once in my life talked about a relationship," she says.
Whoa! So…who is this guy? Here's what we know about Michelle's new husband.
1. He's a musician
Phil isn't a huge name on the music scene, but he's built up a solid following in the indie world as Mount Eerie, according to Vanity Fair. He also used to be in a band called Microphones.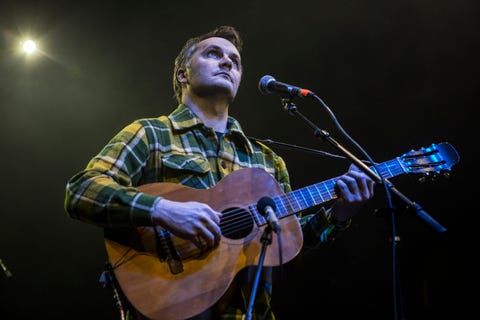 Getty ImagesHarmony Gerber
2. He also has a tragic personal history
Most people are well aware that Michelle and actor Heath Ledger were together for three years, in which time they had their daughter Matilda. But they split in late 2007, just months before he died.
As it turns out, Phil also lost a partner while parenting a small child. His wife, illustrator and musician Geneviève Castrée, was diagnosed with pancreatic cancer in 2015, four months their daughter was born, GQ reports. Geneviève died a little more than a year later, in July 2016, leaving behind Phil and their 18-month-old daughter. He recorded an album, A Crow Looked at Me, about his loss in the immediate aftermath in the room where she died.
3. He's pretty private, too
Phil doesn't seem to be on Instagram, but he maintains a Twitter account that's "100% exclusively dedicated to business, advertising, and products for sale from the brand Mount Eerie," according to the bio.
However, he did mention in early July that he deleted a Facebook page he had in tribute to his late wife "which I only used to share photos of her with others who knew and missed her, but which she hated."
In tribute to Geneviève today I deleted facebook.
4. He's pretty funny
While Phil keeps things pretty quiet in the public space, he occasionally showcases his humor on Twitter:
Good news everyone! My daughter just diarrhea'd her panties at a poutine restaurant in Montreal.
Slow news day:
https://t.co/3Bo9cx3Ipt
Today my parked car was crashed into by an old person for the 3rd time in Anacortes, a town of spaced out elderlies. I assume this will continue.
5. Phil moved for Michelle
Phil used to live in Anacortes, Washington, but in July, he drove across the country with his daughter to live with Michelle in Brooklyn, Vanity Fair reports.
6. He doesn't feel pressure to work
Phil told GQ that he's never felt the financial pressure to have to make an album or a tour. "I've had more than zero dollars for a long time," he says.
7. Phil is in with Michelle's BFF
Michelle and Busy Phillips have been BFFs for ages, and it seems like Busy is tight with Michelle's new husband. They were photographed together, along with Busy's kids and husband, in March while protesting gun violence in schools. Busy later posted the photo on her Instagram page.
A post shared by Busy Philipps (@busyphilipps) on
Congrats to the newlyweds!
Source: Read Full Article