Their honeymoon may be over, but Meghan Markle and Prince Harry still had every bit as much of their newlywed glow while celebrating the Queen's birthday on Saturday, June 9, in London. As seen in the photos of Meghan Markle and Prince Harry at Trooping The Colour with the royal family on Buckingham Palace's iconic balcony, the Duchess of Sussex looking to be fitting in perfectly with her new family members.
In a move that'll likely give you flashbacks of the stunning Givenchy wedding gown she wore at her May 19 fairytale royal wedding, the photos show that Markle arrived via carriage with her new husband in an off-the-shoulder blush Carolina Herrera dress and Phillip Treacy fascinator. Every bit a modern-day princess, the fashion-forward American's beautiful look pushed the boundaries of the no flesh-baring royal fashion rules in the best way. But the royal family hardly gave their newest member the cold shoulder, with the group looking happy as ever and embracing Markle with open arms, figuratively, of course.
Standing on the balcony at Buckingham Palace, the Queen and members of her royal family — including Prince William, Duke of Cambridge and Catherine, Duchess of Cambridge and their children, Prince George of Cambridge and Princess Charlotte of Cambridge — gathered to watch a flyover by the Royal Air Force, a yearly tradition, according to Kensington Palace. (Sadly, William and Kate's 1-month-old Prince Louis of Cambridge missed the photo opp on the balcony, where we saw his parent's first kiss as a married couple in 2011.)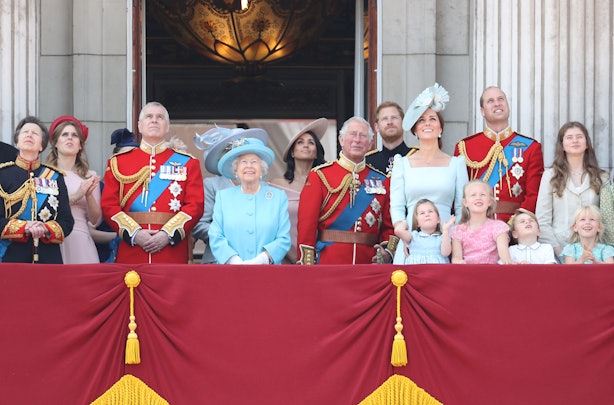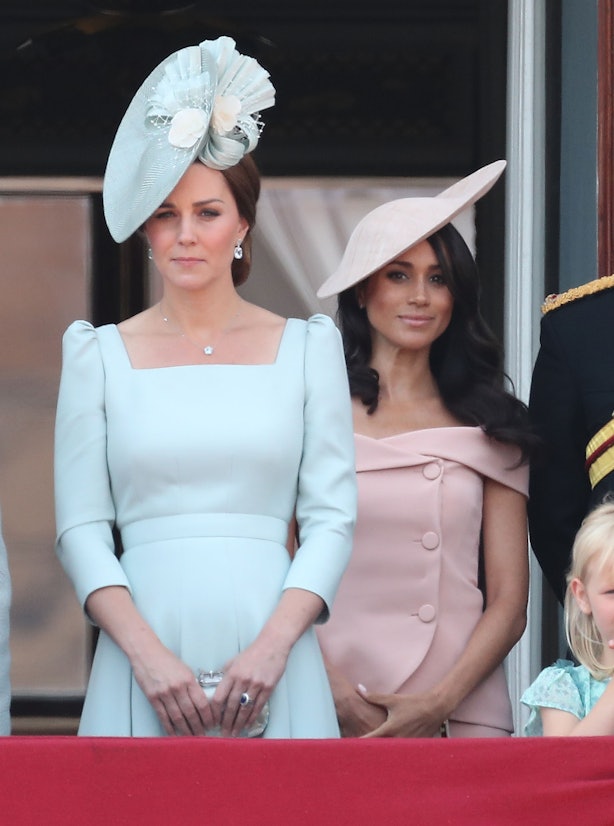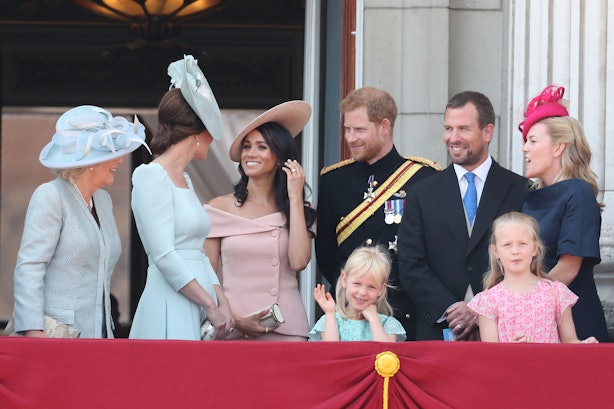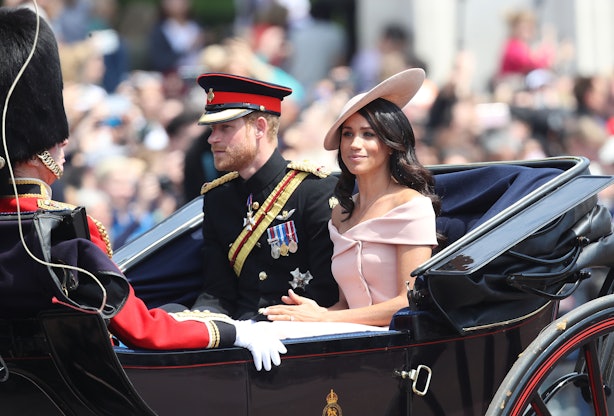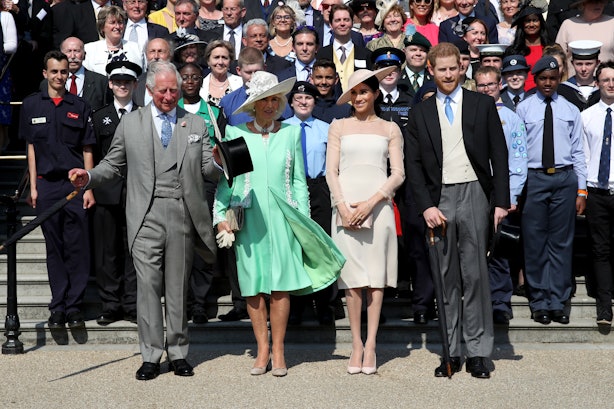 "Sorry, that bee really got me," Harry joked at the event, before recovering and finishing the tribute, as his family looked on lovingly.
While Markle has only had two official public events in the weeks following her and Harry's wedding, the evidence is clear that she is enjoying married life and fitting in with her new family quite beautifully.
Source: Read Full Article