It's been four days since the birth of royal baby #3 and we finally know the little tyke's name: Prince Louis Arthur Charles, or His Royal Highness Prince Louis of Cambridge. Kensington Palace revealed Kate Middleton and Prince William's son's name early Friday and it's nice to put a name with a face. But, how is Prince Louis' name pronounced? The name might be confusing to some, because you can say it two different ways.
When it comes to the name "Louis", it can either be said "LU-EE" or "LU-ISS". So which is it for William and Middleton's third child? It seems most likely it's "LU-EE". First of all, Louis has two of William's middle names. For those who don't know, William's full name is Prince William Arthur Philip Louis. William's middle name is pronounced "LU-EE", according to Metro UK, so that's probably how the latest prince's moniker is also said. Furthermore, at William and Middleton's wedding, the reverend who officiated the ceremony pronounced his name as "LU-EE". You can listen to it here.
Throughout royal history, Louis was typically pronounced "LU-EE", especially in the British Royal Family. According to People, not does Louis mean "renowned warrior" in French, but it most likely honors many family members. Louis means a lot to Prince Charles, per People, seeing as his great-uncle and mentor was named Earl Louis Mountbatten, who tragically died after being assassinated by the IRA in 1979. Fans of The Crown know him better as Lord Mountbatten or Uncle Dickie. He is played by Greg Wise.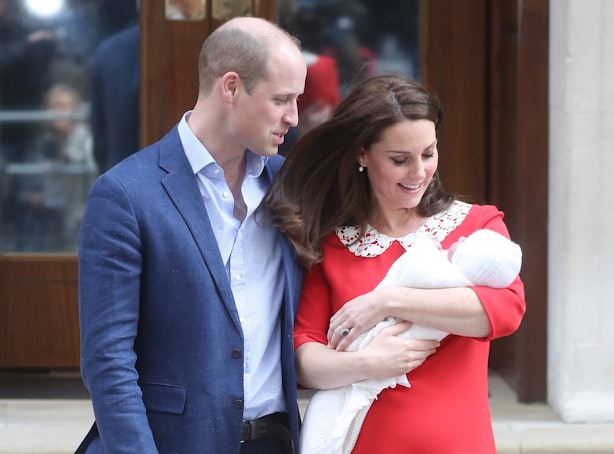 People also reports Prince Philip's grandfather was Prince Louis Alexander of Battenberg. Like William and his second son, Prince George's name also includes Louis. The third in line to the throne's full name is Prince George Alexander Louis. Royal baby #3's name definitely has special meaning.
If you weren't sure how to pronounce Louis, don't be embarrassed, because many people took to Twitter expressing confusion. For those who'd argue that Louis can only be said as "LU-EE", that's not true. There are many people who name their children Louis and pronounce it as "LU-ISS". So, wondering how you say Louis is a legitimate question.
More to come…
Source: Read Full Article