Since Monday, June 11, when it was reported by Us Weekly that Ariana Grande and Pete Davidson are engaged, fans have been looking for clues that this isn't a rumor, but fact. Now it seems that Ariana Grande's engagement to Pete Davidson might be confirmed thanks to a very telling tweet she wrote to those who love her most. Yes, Davidson has some competition in that area, but if you believe her latest message, Grande's already let him know.
Following the reports that Davidson put a ring on Grande's finger just a few weeks after the couple went Instagram official in Harry Potter robes, a fan congratulated Grande on her rumored engagement with a pretty cheeky tweet. "I hope he knows he is maRRYING US AS WELL," user @xsweetdrops tweeted on Monday in response to Grande's tweet, "i love u sm hi & thank u i love u bye."
Now, Grande gets a lot of tweets from fans, and while she does sometimes respond directly, no one would assume that she'd respond to this one, which is so clearly asking for a relationship status update. Yet, Grande did respond to the tweet, writing in all-caps: "HAHAHAHAHAHH HES BEEN BRIEFED."
And with that four word response, fans started freaking out on Twitter assuming Grande was referring to her rumored fiancé, Davidson, who would be sticking around for a long while and might need to know what he's committing to. Clearly, he's so into her, he's basically the president of the Ariana Grande fan club, the high priest of the Arianators. Hello, Davidson has two Grande-themed tattoos — that's some pretty serious fandom.
Now, Grande's tweet isn't an official confirmation — neither the singer nor the Saturday Night Live cast member has given one of those yet, preferring to keep everyone guessing — but it was enough for some fans to start singing the couple's praises.
One fan named @agbtwists tweeted, "petianas wedding will snatch all wigs. it'll be so much be so much better than the royal wedding [sic]." That's a hard call to make, but Prince Harry and Meghan Markle probably don't have a couple name quite as fun to say.
Comparing Ariana and Pete to Meghan and Harry was certainly a popular frame of reference for excited fans. "Omg new royal wedding," @Unicxrnash tweeted. "I'm shook."
Another fan named @gimmiegrandexo quite presumptuously asked, "WHERE IS OUR INVITE MRS DAVIDSON!!!" including a monkey emoji for good measure. While someone else named @mikecheuvront0 tweeted, "ok but sis there's gotta be a story attached to this," and no surprise everyone wants to know what it is like now.
This was actually the second tweet from Grande that seemed to confirm her engagement to Davidson, but you might not realize it since she deleted the first one. The now-deleted monkey emoji-filled tweet from Monday afternoon read, "i love u sm ok bye," which is basically the same tweet she would repost hours later. One fan named @yungcyberprince even tweeted, "Sis didn't you tweet this earlier I'm confused," to have Grande respond, "i got nervous pls."
The "u" in that first tweet was interpreted by fans to be about Davidson, despite it coming amidst a flurry of tweets about her new single "Bed" featuring Nicki Minaj. Another clue Grande's engaged? The fact that she tweeted that she needs to speak with Camila Cabello, who she's referred to her as her wife, according to Elle.
The reason fans assumed that original tweet was about Davidson was the flirty use of emoji, something the very new couple has become known for on social media. In fact, Grande joked over the weekend that her account was "but a pete davidson update acc stay tuned for more (pete follows / comments sumtimes)."
The two are clearly smitten, and while this engagement news might seem fast, many fans are just glad to see Grande happy after breaking up with boyfriend Mac Miller last month. Davidson also recently ended a relationship with Cazzie David, who seems pretty nonchalant about this whole thing. "Been in Africa," David wrote on Instagram on June 1. "What'd I miss?"
@Unicxrnash tweeted, "Sis you so happy rn makes me so happy." While user @91_4k1r3 wrote, "can I cry with you? I'm so happy."
For now, it's still unclear whether Grande and Davidson are engaged, but fans might want to keep looking to her Twitter for some kind of official announcement. At the very least, Grande seems to be having fun teasing the world about her possible big news and fans are clearly happy to play along. For his sake, let's hope Davidson is, too.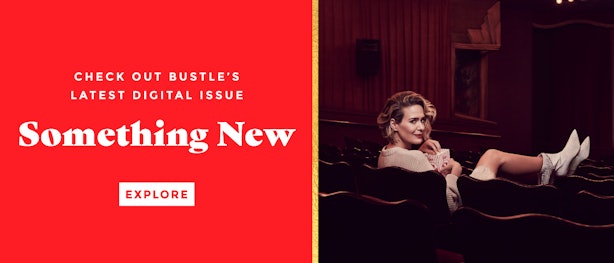 Source: Read Full Article