If you're retiring soon or already retired, you might be concerned about how you'll spend your time. Retirement can lead to a slowdown in your social life, so it's important to look for ways to stay connected. One way you can enrich your retirement is by volunteering.
Here are the organizations that are the best places for retirees to volunteer.
Senior Corps
Consider becoming a foster grandparent. | iStock.com/YakobchukOlena
If you're looking for a way to not only help but also form social connections, consider becoming a foster grandparent. Senior Corps, a division of Corporation for National and Community Service, has a Foster Grandparents program that gives retirees an opportunity to mentor children and youth. The program is open to those 55 years of age and older. Foster Grandparents volunteer an average of 20 hours per week in schools, child care centers, hospitals, drug treatment centers, and correctional institutions.
Next: Lend a hand to seniors in need.
Senior Companions
Senior Companions are matched with other older adults who need assistance. | MachineHeadz/Getty Images
Another volunteer program offered by Senior Corps is a program called Senior Companions. This is a volunteer opportunity targeted to seniors age 55 and over. Senior Companions provide aid and friendship to adults who have trouble with activities such as paying bills or grocery shopping. The program is a way for older adults to remain at home instead of moving to a nursing home. Volunteers provide a break for caregivers by running errands and keeping clients company. Senior Companions are expected to help an average of two to four clients for 15 to 40 hours each week.
Next: Get some fresh air and make a difference.
National Park Service
Volunteering with the National Parks can be a great way to spend your golden years. | Sean Gallup/Getty Images
Being retired doesn't mean you have to stay inside all day. One great way to give back and get some fresh air is to volunteer for National Park Service. These positions also come with a few perks. Among the benefits are meals and a stipend. In addition, volunteers who work at least 250 hours are eligible to receive an annual pass (a value of $80) allowing free access to all federal recreation sites.
Next: Healing others with music.
Musicians on Call
Volunteer musicians perform in hospitals around the U.S. | Zinkevych/Getty Images
Musicians On Call sends volunteer musicians to hospitals throughout the United States. Volunteers perform in patients' rooms as well as common spaces within the hospital where other patients and families can enjoy the performance. Volunteers perform through voice, a musical instrument, or a combination of the two.
You don't have to be a musician to volunteer with Musicians on Call. You can also participate by becoming a volunteer guide. As a guide you'll be responsible for escorting musicians to patients' rooms.
Next: Help boost literacy skills.
AARP Foundation Experience Corps
You could help children improve their reading skills. | Tom Merton/Getty Images
The AARP Foundation Experience Corps is for those age 50 and older who want to dedicate their time to helping children improve their reading skills. According to AARP's website, there are roughly 2,000 trained volunteers working in more than 20 cities and serving more than 30,000 elementary schools each year. The organization found students who work with Experience Corps volunteers see as much as a 60% improvement in critical literacy skills compared to those in their age group. Volunteers are expected to donate an average of six to 15 hours each week during the school year.
Next: Become a different kind of scholar.
Road Scholar
Travel and volunteer at the same time. | jacoblund/iStock/Getty Images
Road Scholar provides service learning trips for those who want to volunteer while they travel.  As a volunteer, you have the option of participating in activities such assisting with a community water and sanitation project in Nicaragua, volunteering at the Navajo Nation Schools in Arizona, preserving national parks of the Potomac River, and teaching English in India.
Next: See the world while helping others.  
Global Volunteers
Global Volunteers complete service projects abroad. | Wavebreakmedia/Getty Images
Another volunteer program that provides service learning opportunities is Global Volunteers. The organization describes its program as a "community service project with a purpose." There are several opportunities for volunteer abroad and all ages and backgrounds are welcome. Projects include providing healthcare, childcare, computer literacy, and nutrition education.
Next: You don't have to be fresh out of college to pitch in.  
Peace Corps
While many Peace Corps volunteers are in their 20s, some are older.  | Tang Chhin Sothy/ Stringer/Getty Images
The Peace Corps isn't just for young people. The organization doesn't have an age limit, and it actively seeks volunteers who are age 50 or older. Depending on the type of volunteer work you choose, your service can last anywhere from three months to two years. Volunteers can choose which country they want to serve, and the type of work performed. However, do know that if you have certain health conditions you might not be eligible to serve.
Next: Older volunteers are welcome.  
Retired and Senior Volunteer Program
RSVP is a volunteer program for those over age 55. | bowdenimages/Getty Images
An additional volunteer program offered by Senior Corps is a program called RSVP (Retired and Senior Volunteer Program). RSVP, which is for those age 55 and older, allows participants to share the knowledge they have gained during their lifetime. Volunteer opportunities include organizing neighborhood watch programs, tutoring and mentoring youth, renovating homes, and assisting natural disaster victims.
Next: Provide shelter for families in need.
Habitat for Humanity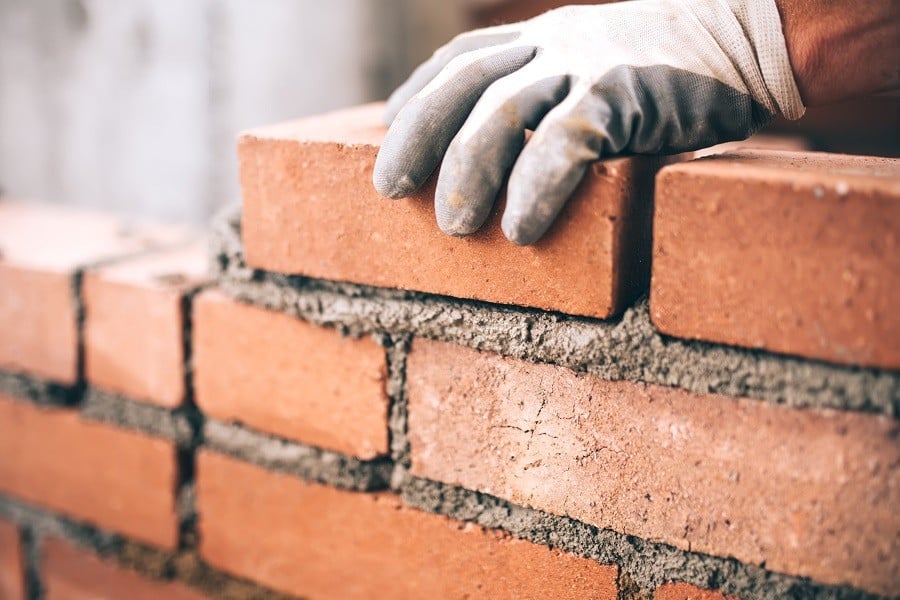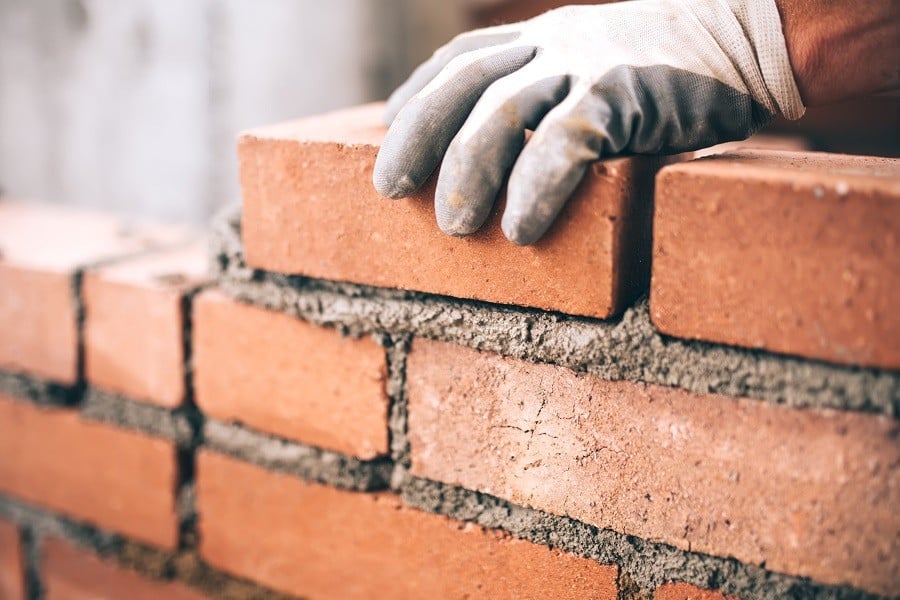 You could help build homes for people in need. | Bogdanhoda/iStock/Getty Images
Habitat for Humanity helps those in need of shelter build and renovate housing. Many of the organization's retired volunteers participate through its RV Care-A-Vanners program. This program allows anyone who travels by recreational vehicle to volunteer at different home-building sites during their travels. Experience is not required. Author Mary Vanderveld spoke about her experience with the program in an article for the Retirement and Good Living website.
Volunteers do more than help build and renovate homes. They also have the option of getting trained to be Master Safety Trainers, so they can help train people at other Habitat for Humanity sites on recent safety regulations. RV Care-A-Vanners can also join the desk staff and help with program management.
Next: Make a difference in a child's life.
Big Brothers Big Sisters of America
Becoming a Big Brother or Big Sister can be very rewarding. | YakobchukOlena/iStock/Getty Images
Big Brothers Big Sisters of America gives volunteers an opportunity to mentor youth who need an adult role model. There are several programs to choose from. Volunteers have a choice of working with community-based programs, children of military families, school-based programs, and children with incarcerated parents.
Next: These organizations need plenty of help.
Your local hospital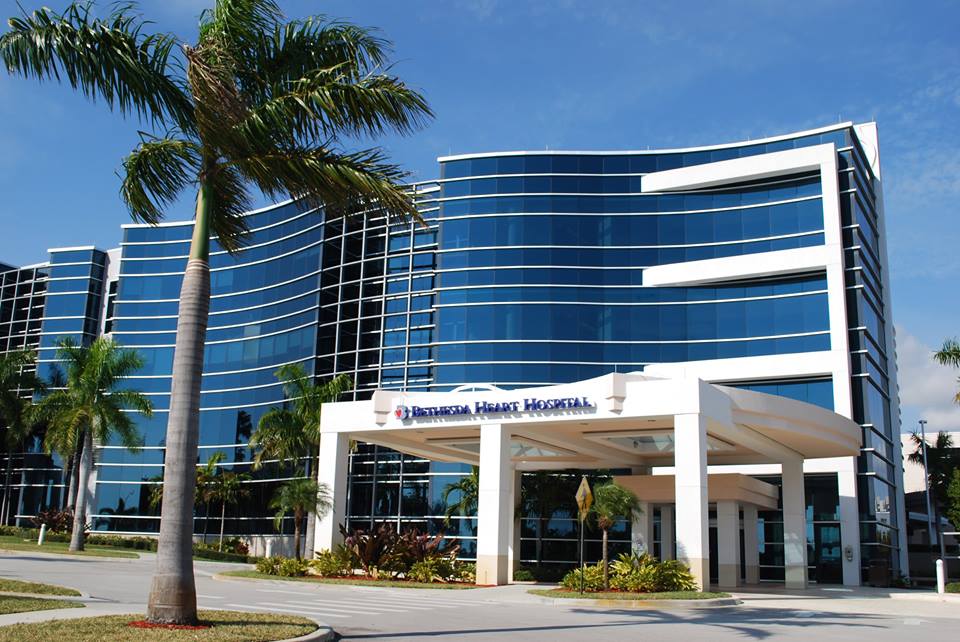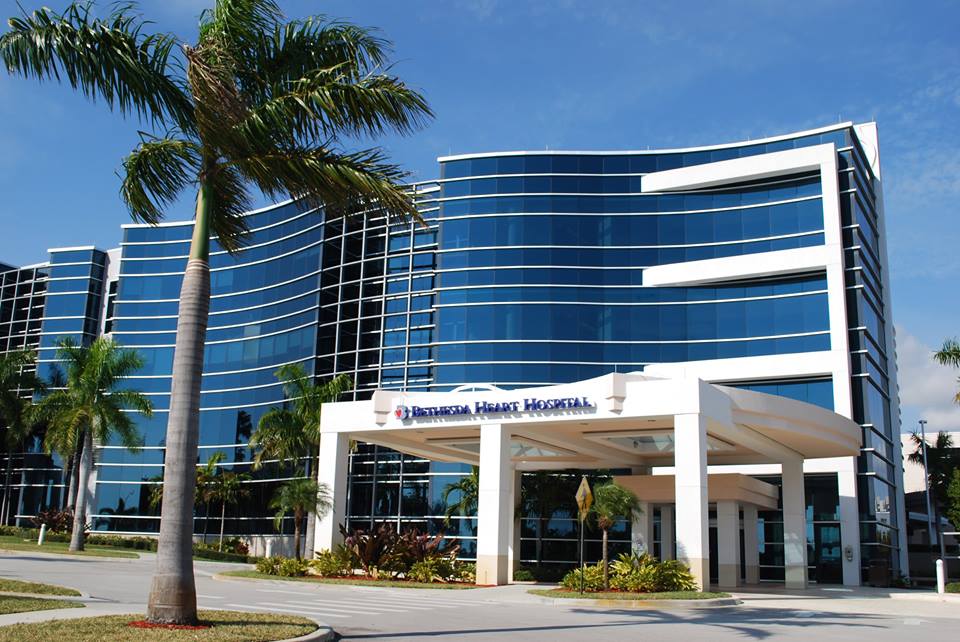 Hospitals need volunteers too. | Bethesda Hospital Fondation via Facebook
Local hospitals have many opportunities for retirees to give back to their community. Although medical experience is not required this is a great fit for someone who used to work in the medical field. Some areas where hospitals need help include administrative support, patient greeters, and pastoral care. You can find out more about your local hospital's volunteer program by calling the main number or conducting a search on its website.
Next: These people desperately need a hot meal and a friendly smile.
Meals on Wheels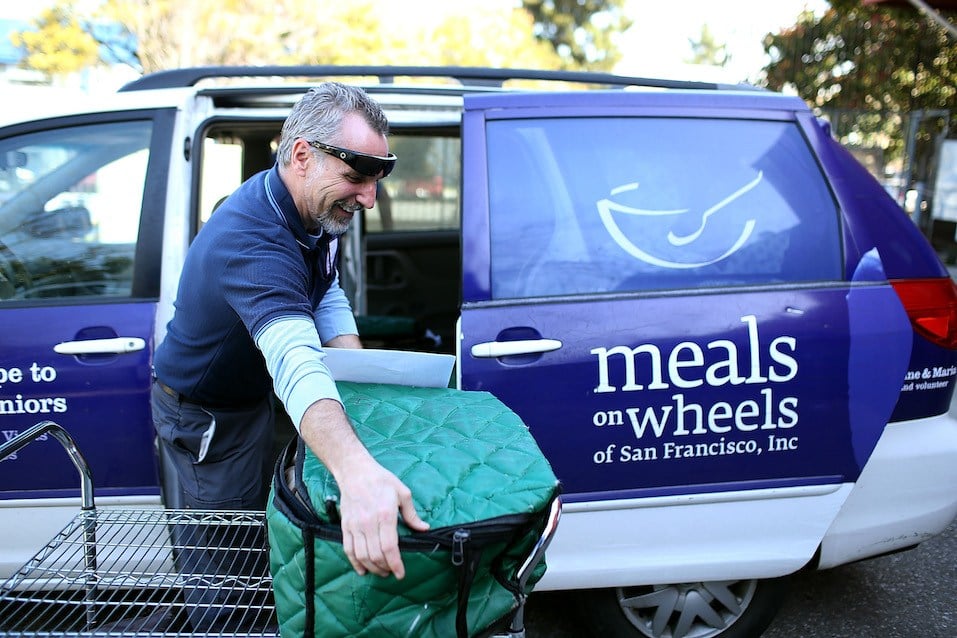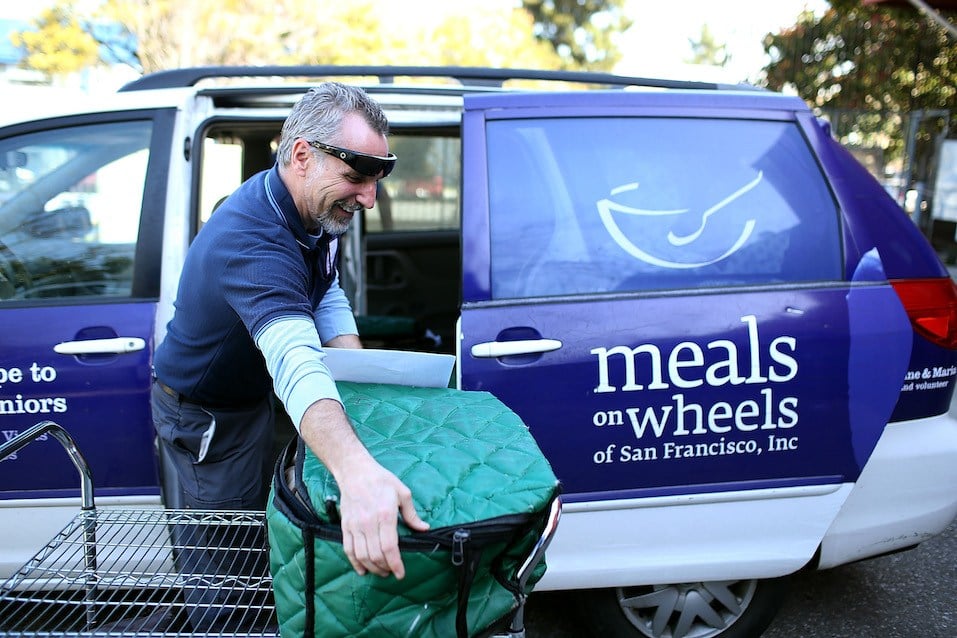 Meals on Wheels provides nutritious meals to homebound seniors. | Justin Sullivan/Getty Images
The goal of Meals on Wheels is to provide nutritious meals to homebound seniors. Roughly 10 million seniors in the United States are facing the threat of hunger, according to the organization. Volunteers across the country deliver meals each day to these older Americans in need. If you're unable to participate in meal delivery, you also have the option of joining the organization's letter-writing program.
Next: This organization depends on volunteers.  
American Red Cross
The Red Cross is one the ground when disaster strikes. | Pool/Getty Images
The American Red Cross relies heavily on help from volunteers. These volunteers do roughly 90% of the organization's humanitarian work. Some of the roles filled by Red Cross volunteers include assistance with first aid, disaster education, disaster services, administrative support, babysitting instruction, and help with fundraising and marketing.
Next: This is the perfect place for bookworms.  
Public library
Book lovers can volunteer at the local library. | csfotoimages/Getty Images
If you're a bibliophile, consider volunteering at your local public library. There are plenty of ways to help. Some of the services local libraries need assistance with are teaching English a second language, as well as reading, writing, and computer instruction. Other services local libraries need are community ambassadors and assistance with activities such as chess instruction and summer lunch programs.
Next: You don't have to dread tax time.
Internal Revenue Service
If you're a whiz with taxes, consider becoming a volunteer tax helper. | Scott Olson/Getty Images
If you're interested in helping others with their taxes, this volunteer opportunity is for you. The IRS allows interested volunteers to help with their Volunteer Income Tax Assistance and Tax Counseling for the Elderly programs. Volunteer Income Tax Assistance participants receive training to assist low-to-moderate income families who need help preparing their tax returns. Volunteers for the Tax Counseling for the Elderly program help those age 60 and older.
Follow The Cheat Sheet on Facebook!
Source: Read Full Article