When celebrities hang out with Bustle editors, we want to give them the chance to leave their mark. Literally. So we hand them a pen, a piece of paper, a few questions, and ask them to get creative. The rest is up to them. This time, Pose star Mj Rodriguez is leaving her mark in the Bustle Booth.
If you're cast as a lead in a groundbreaking and beautifully realized series from one of the most prolific and respected producers in Hollywood, you can pretty much count on being recognized on the street. But for Mj Rodriguez, who plays Blanca on FX's Pose, the fan experience is unique. Her character is the founder of the House of Evangelista, a physical and emotional home for young people looking for support, community, and glory in the underground ball scene. And Rodriguez's spirit is so nurturing in that part that Pose viewers feels like a part of the family, too.
"That's the most rewarding part is hearing kids come to me and call me 'Mother,'" she says during a mid-July visit to Bustle HQ. "I've always wanted to be a mom, and now I get a chance to be a mom on a different type of platform."
If you're a fan of the show, you probably know by now that Rodriguez is no stranger to the subculture depicted in the series. She became a part of a New York City house as a teenager. And while Pose is set in the '80s — a different era than the one she knows best — her mentors are reaching out to praise the show and her performance. "[My house father] contacted me," Rodriguez recalls, "he said, 'I'm so proud of you. You're doing exactly what you've always loved to do but you're doing it the right way, and it's being done the right way.''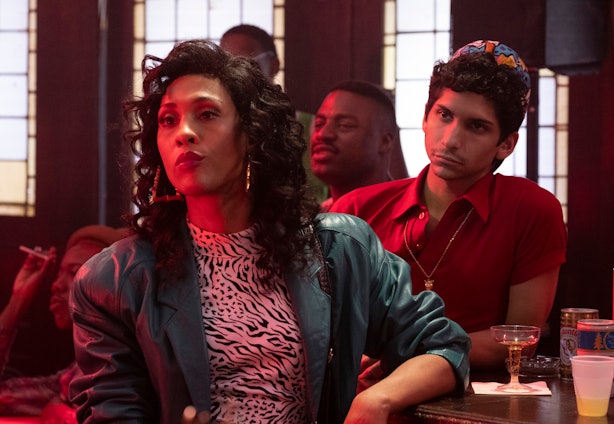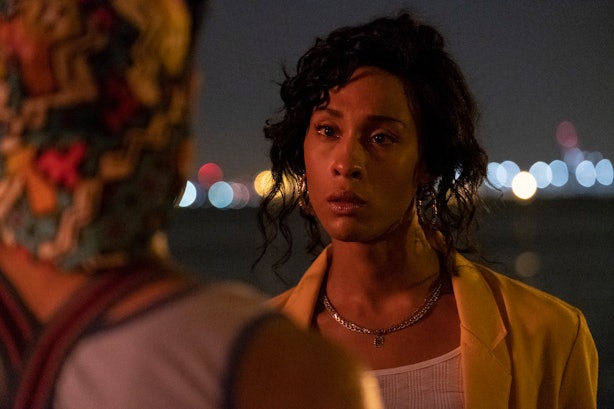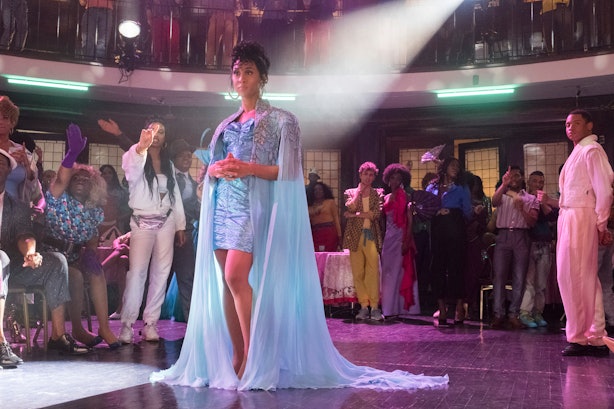 She continues, "I can play a cis role. I've played cis roles before and the reason why I can play a cis role is because I'm a woman, and I know the experiences of a woman, and I know what I go through every single day as a woman, and I can relate to any other woman when I walk down the street. If you cannot relate to a specific life, you have to do research on it before you play it then you probably shouldn't be playing it."
It remains to be seen what the future holds for Rodriguez in the way of roles, though she does say she'd be down to play a "boss bitch" of some kind in Ryan Murphy's long-running anthology, American Horror Story. For now, she's right at home playing every aspect of Blanca: from her stylish but frugal looks ("It gives me very, very bebop girl [look], you know, like back in the day," she says of one ensemble) to her mission to better the lives of the "children" she's taken in.
"I want [Blanca] to see them succeed and have her know that they have made plans down the line for them to actually be steady and stable. As you may know, back in the '80s, it was hard for women like us," Rodriguez says. "[Blanca] doesn't have the best house, but there is a roof over these kids' heads, there's food that is being put in their mouths, and she's making a way out of no way."
She's doing her best, but will Blanca beat out her former house mother and rival Elektra (Dominique Jackson) for Mother of the Year in the June 22 finale? Rodriguez's Bustle Booth answers tease a very shocking end to the season. Fortunately, it's a done deal that Pose is returning for Season 2.
Source: Read Full Article