Article Highlights:
The royals who will be at No Time To Die premiere
Why Prince George won't be there
Kate's other strict rules for her childern
The coronavirus [COVID-19] pandemic pushed back the release of the James Bond movie No Time To Die several times. But now the flick featuring Daniel Craig as 007 is set to premiere in London on Sept. 28 ahead of its Oct. 8 release date. The film is the fifth Bond movie starring Daniel Craig and will be the final time that actor plays the special agent.
In addition to Craig, the No Time To Die stars expected to attend the premiere include Rami Malek, Léa Seydoux, Lashana Lynch, Ben Whishaw, Naomie Harris, Jeffrey Wright, Rory Kinnear, Ana de Armas, David Dencik, and Dali Benssalah. Several members of the royal family will also be in attendance as well but not Prince William and Kate Middleton's oldest son, Prince George. The young royal wanted to be there but won't be because of a strict rule his mom implemented.
The royals who will be at the 'No Time To Die' premiere
While little George will be absent, his parents will be on the red carpet. So will his grandfather Prince Charles as well as the Prince of Wales' wife, Camilla Parker Bowles.
"All major royals are out in force," royal expert Neil Sean said (per Express). "All cinemas around the world have had such a massive decline of impact since Covid-19 and what it's hoping really is to send a message out to the world that cinema is back open and they're looking for support. Now of late of course, cinema has lost out to the likes of big streaming giants like Netflix and Spotify, and all of those other things that are vying for our attention on a daily basis."
Why Prince George won't be there
Although Prince George has walked the red carpet with his parents before and has been to a few other events with Will and Kate recently, he won't be with them on Tuesday night.
"You may have also heard that Prince George would like to attend this particular movie, but sadly it's just out of his age range," Sean explained. "Apparently, although he's a little bit of a James Bond fan himself, his mum won't allow him to stay up that late on a school night."
The movie starts at 7 p.m. London time and it's 163 minutes or 2 hours and 43 minutes long. Prince George's bedtime is 7 p.m. sharp on school nights.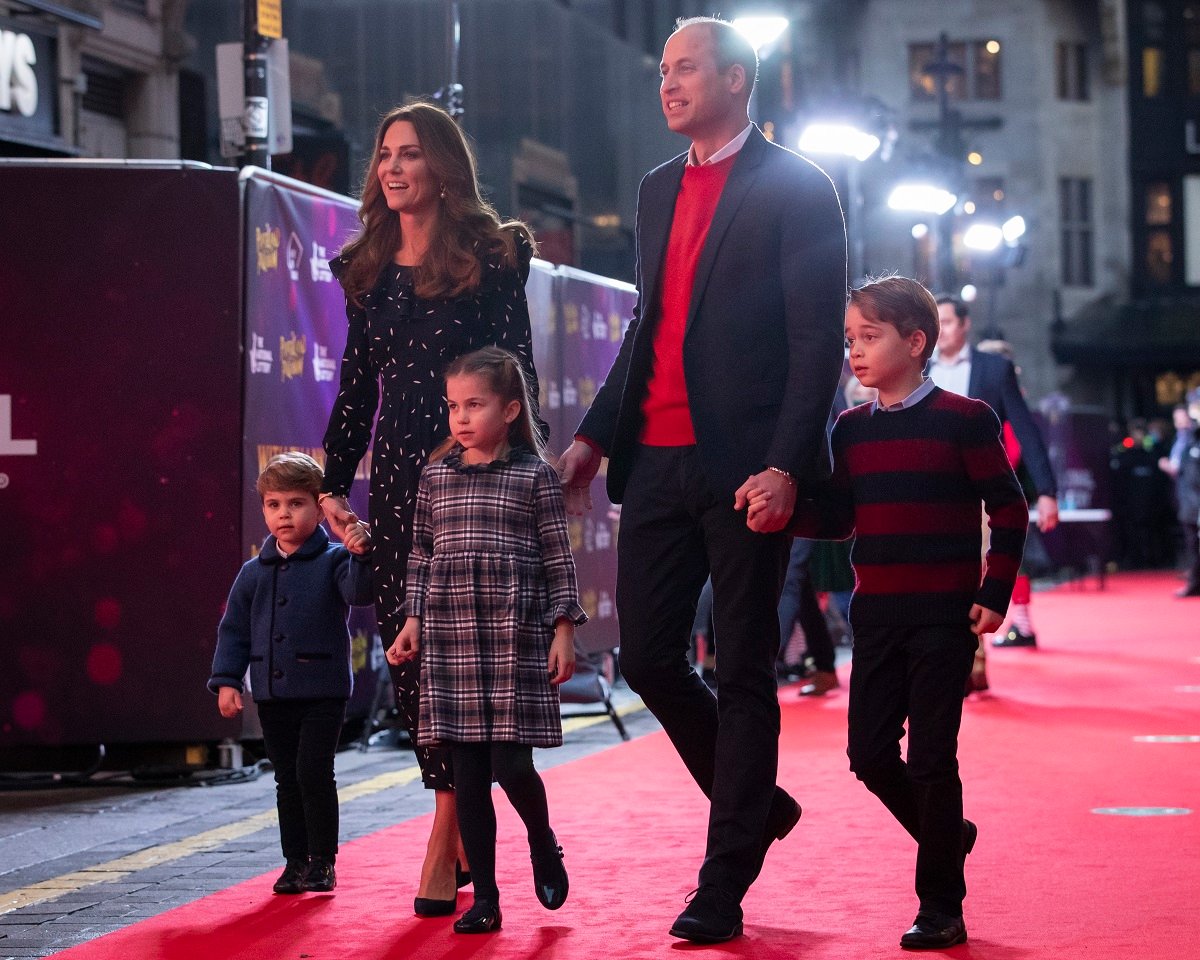 Kate's other strict rules for her children
It's not William but Kate who is reportedly the stricter parent when it comes to setting the rules for their children. Aside from the set bedtime, the Duchess of Cambridge has a few other strict rules. George, Charlotte, and Louis must spend time being active and playing outside daily and Kate limits how much screen time the kids have.
Another rule for their little ones involves something called a "chat sofa." This is used instead of a time out or naughty step as it's known in the U.K.
"There's no 'naughty step' but there is a 'chat sofa,'" a royal insider revealed to Fabulous Digital. "The naughty child is taken away from the scene of the [argument] or disruption and talked to calmly by either Kate or William."
Source: Read Full Article