Nick Jonas and Priyanka Chopra are set to become husband and wife this weekend in India and the festivities have already begun.
Pictures of the duo's families have already started to surface — Chopra posting one herself of the entire blended clan — and everyone looks to be fully immersed in the wonderful culture there.
Now, we have an exclusive interview the couple gave to Vogue, previewing their nuptials on Saturday at a palace in Rajasthan. For example, they are not having one, but two ceremonies!
Surprise: @priyankachopra is our January cover star! Here is an exclusive sneak peek at her cover shoot; tap the link in our bio to read our full interview with Chopra on her and @nickjonas's modern-day love story, their upcoming wedding plans, her boundary-breaking career, and more. Photographed by #AnnieLeibovitz, styled by @tonnegood, Vogue, January 2019
A post shared by Vogue (@voguemagazine) on Nov 29, 2018 at 6:03am PST
Inside their love story
Chopra, 36, and Jonas, 26, really let the magazine into their private life and even got silly, with Chopra admitting she calls her fiance "Old Man Jonas" because of how serious the singer is compared to her goofy nature.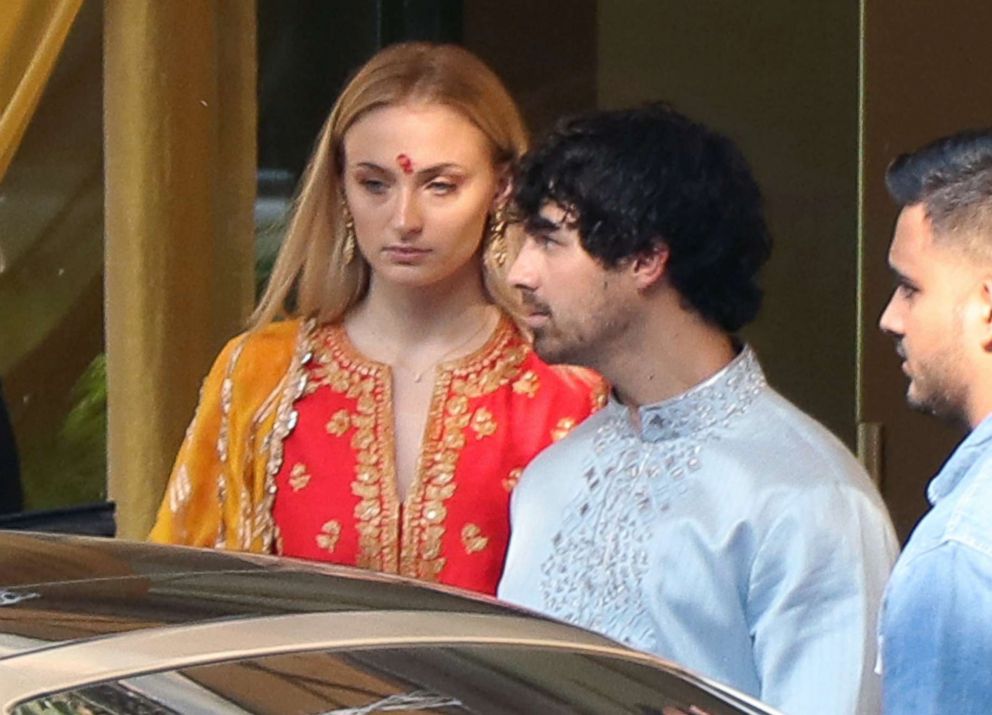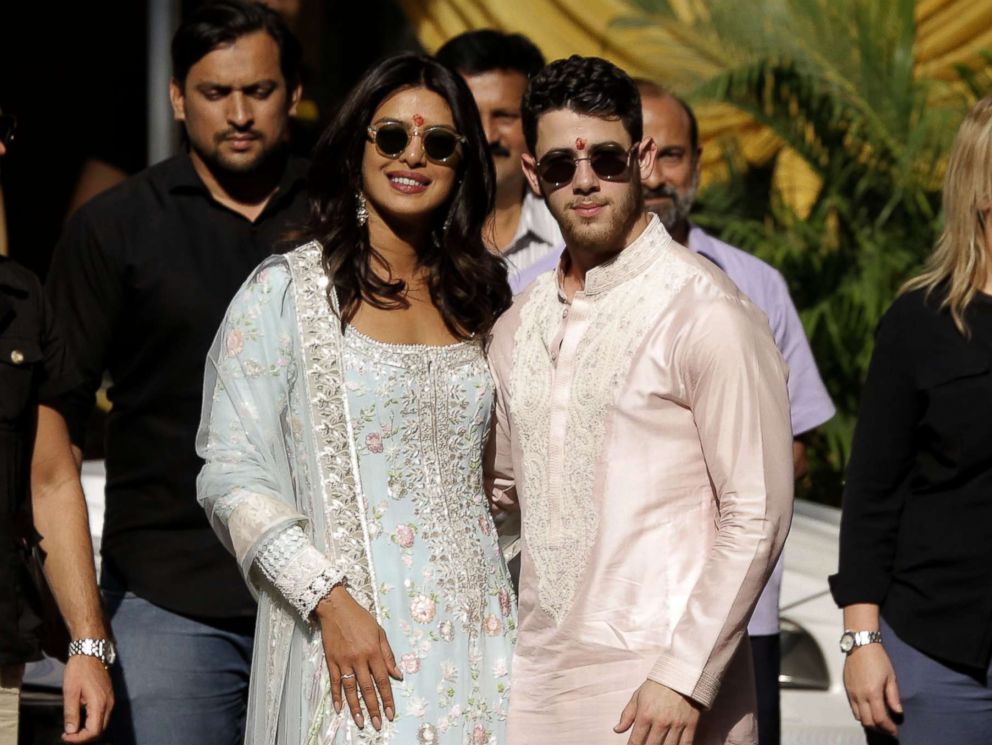 Their love story began at the Vanity Fair Oscars party last year and apparently Jonas got down "on one knee" and said to the acclaimed actress, "You're real. Where have you been all my life?" Yep, that happened and she still fell in love with him.
To be fair they had been texting and flirting on social media prior to the moment, but still.
Friends.. family.. ??
A post shared by Priyanka Chopra (@priyankachopra) on Nov 27, 2018 at 9:35am PST
Over the course of their whirlwind romance, Jonas won the Indian icon over by saying heartfelt things like "I love the way you look at the world. I love the drive you have."
And while Chopra admits she's never been one to gush about a guy, especially to the press, Jonas is different.
"What is happening? I've not known myself like this," she told Vogue. "This guy turned me into such a girl! If I could blush, I'd be tomato red right now."
But it wasn't just Chopra that's been floored by her partner.
Welcome home baby… ??
A post shared by Priyanka Chopra (@priyankachopra) on Nov 22, 2018 at 4:36am PST
"I think she kind of knocked him off his feet. He was just this little puppy dog," Nick's brother, Joe Jonas, told Vogue about his soon to be sister-in-law.
By date three, Jonas said he knew. He later proposed in Crete on a birthday trip for Chopra.
"I got down on one knee, again, and I said: Will you make me the happiest man in the world and marry me?" Jonas says. "No joke—she took about 45 seconds. Forty-five seconds of silence … [He said], 'I'm going to put this ring on your finger now unless you have any objections.'"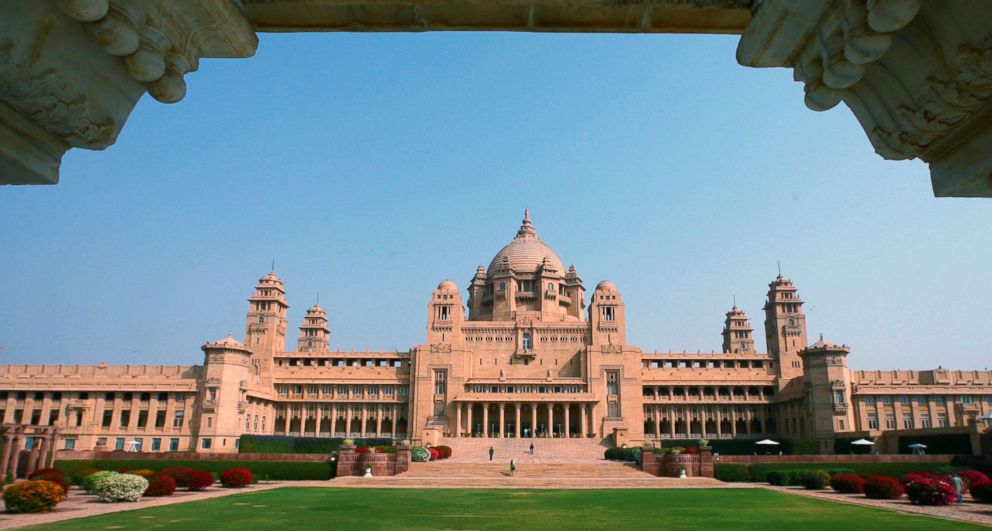 The details you've been waiting for
As for what will happen this weekend, Vogue reports there will be two ceremonies. One will be a traditional Indian wedding and the other a Christian service officiated by Jonas' father.
It will be a three-day event and Chopra says it's gonna be such a wild ride that "people will need vacations after this wedding."
As for the dress, there might be more than one. But Chopra will definitely have a custom gown by Ralph Lauren.
"I can't wait," Jonas said.
Source: Read Full Article