Vicki Gunvalson, the former star of The Real Housewives of Orange County, is resting a little bit easier at night. Her daughter had presented symptoms associated with the coronavirus and had to self-quarantine. After taking a test for the COVID-19, she got her results and they were negative. Briana Culberson can also rest easier now knowing that she won't infect her family with the virus that has most of the country on lockdown.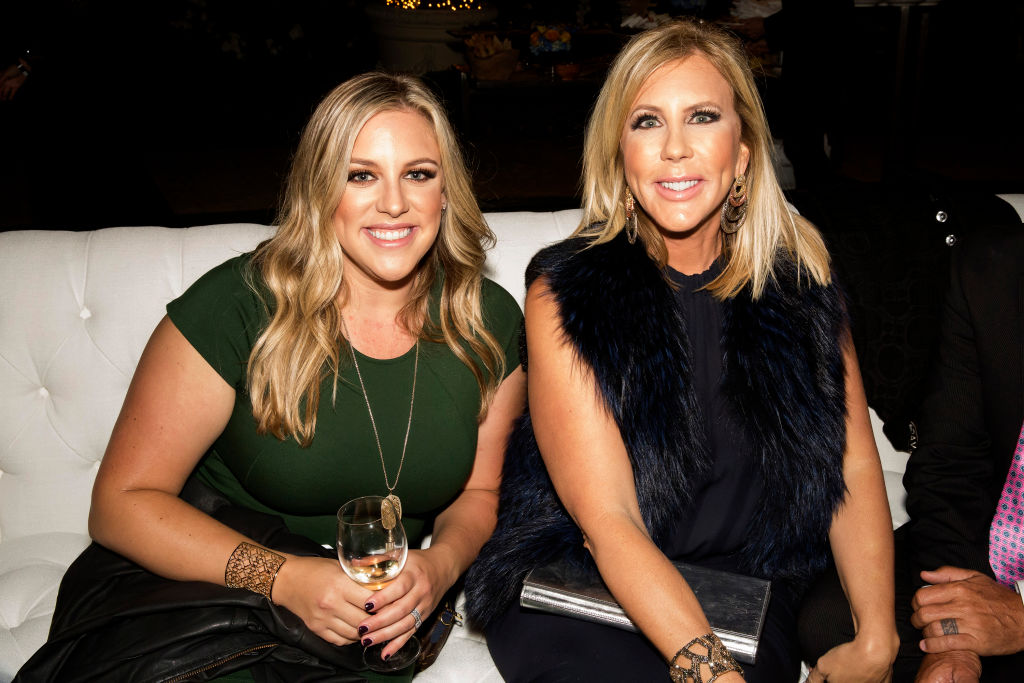 Why did Briana Culberson think she had the coronavirus?
Culberson lives on the east coast where she is a nurse. As you can imagine, the RHOC-alum has been slammed with extra hours of work due to the pandemic. As a nurse, she is exposed to patients that come in with COVID-19 and could transmit it to her.
It was Culberson's husband that alerted all fans on Instagram that she had texted him after she was sent home from work to isolate herself.
"I started coughing bad at work this morning and was short of breath. They put me on a 14-day quarantine and sent me home," read the text posted by Ryan. "I have to call occupational health in the morning to follow up and see what's next."
"No fever yet but I have chills," she added. "I'm going to sleep upstairs and probably will have to stay away from you guys as much as possible until I know more."
Ryan shared the message on Instagram and said, "Woke up to the text every medical family dreads this morning. Guys, please take these warnings a little more seriously, it's not just your family you're putting at risk. Not looking for sympathy just trying to raise awareness. Please keep Briana in your thoughts and prayers."
Update on Briana Culberson's health
After worrying fans, Ryan gave an update on his wife's health status. In a post with bold text, he informed that Culberson had tested negative for the coronavirus.
"The tests came back negative," read the post. "Thank you, everyone, for your kind words and messages."
The great news surely made all the fans and her mother be grateful that everything turned out well.
Vicki Gunvalson called the coronavirus 'the flu'
Weeks before, and just before the "shelter in place" mandates from states started coming in, Gunvalson minimized the coronavirus outbreak. Following Donald Trump's lead, the OG of the OC said it was only the flu.
"I think everybody's gone crazy. This is the flu. I'm not freaked out about it," the former Bravo star said on her Whoop It Up with Vicki podcast. "The Lord has already determined when we're going to die and how we're going to die so literally, I don't care."
The reality star was trying to stock up at Costco for her vacation home in Puerto Vallarta, but saw there were long lines to get into the warehouse.
"The parking was out of control and people were outside with empty carts trying to get toilet paper. The aisles are empty," she noted.
Gunvalson's son, Mike Wolf Smith, also had symptoms of the coronavirus but he was not tested as his reactions were deemed not severe enough.
"My doctor told me I'm not worth wasting a test one," he wrote on Instagram. "Been isolating at home. Stay home, everybody. Looking back, this party should have never happened."
In follow up posts, Smith has not updated fans about his health status.
Source: Read Full Article