RuPaul's Drag Race Season 14 already has plenty of twists and turns to keep fans gagging. The sudden exit of Kornbread Jeté had audiences excited to see her return for the next season of RuPaul's Drag Race. However, the talented Kornbread revealed a major shock of her own that she will not return for season 15. Fans are not happy about the news and are making that known on social media.
Kornbread Jeté had to leave 'RuPaul's Drag Race' Season 14 due to an injury
Fans instantly fell in love with Kornbread on RuPaul's Drag Race Season 14. She took home a maxi-challenge win within the first week. Further, she impressed audiences around the world with her infectious personality, runway looks, and hilarious moments both in and out of drag. Her competitors and the viewers instantly felt her absence from the show. However, some queens were glad to no longer have to compete against her.
Unfortunately, Kornbread had to leave the competition of RuPaul's Drag Race after an ankle injury. RuPaul advised the remaining contestants that the queen wouldn't return to the competition. The production played a pre-recorded video that Kornbread left for her fellow queens, which left many fans devastated. However, she had some touching words for the friends she made in the competition, including Willow Pill.
Kornbread Jeté confirms she won't return for season 15 or 'All Stars'
RuPaul's Drag Race Season 14 contestant Kornbread took to Twitter to share some news about her future with the long-running franchise. She gushed about her experience on the show but revealed that she isn't returning for the next season.
"My run on season 14 was nothing short of AMAZING," Kornbread wrote. "Unfortunately I will not be returning to Season 15 of RuPaul's Drag Race. Great things ahead! I love and appreciate you all for the support! Let's make magic!"
She followed that tweet up with: "And no, I'm not on anybody's All Stars. Wasn't my decision :)."
Kornbread leaves very little to the imagination regarding her status in the running for future seasons. However, the reason why she isn't returning remains unknown. It seems strange that they wouldn't want such a talented queen to return, who instantly drew big reactions from fans.
'RuPaul's Drag Race' Fans are not happy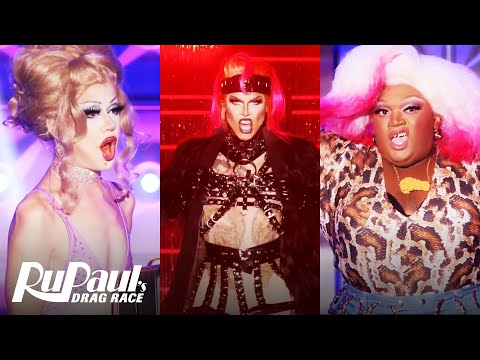 Fans assumed that Kornbread would return for season 15, similar to situations that occurred for season 9's Eureka and UK Season 2's Veronica Green. Unfortunately, these assumptions weren't correct this time.
RuPaul's Drag Race fans instantly took to social media to express their discontent with Kornbread not returning for season 15. One fan even created a petition to demand that the queen should be able to return for the following season.
Fellow contestant, Alyssa Hunter, responded with, "SHOCK" and a heartbreaking series of emojis.
Regardless of this decision, the world certainly hasn't seen the last of Kornbread.
Source: Read Full Article