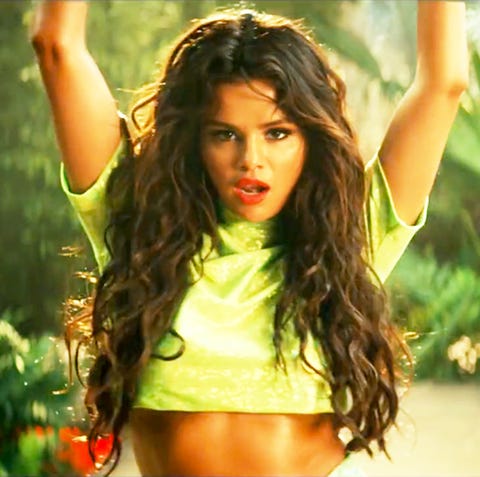 While the jury is still out on what DJ Snake, Ozuna, Cardi B, and Selena Gomez's "Taki Taki" song actually means—Cardi B said it's something Ozuna made up—the music video finally came out and Selena and Cardi B literally set everything on fire with their dance moves.
Fans caught a glimpse of the video during the American Music Awards last night (before it officially premiered) and Selena and Cardi B teased fans with some behind-the-scenes photos in August, but the full video is here and it was definitely worth the wait.
This video has everything: Lava, flames, Cardi B, Selena in a monochromatic outfit in the forest, and dance moves that the collective Internet will spend all weekend trying to perfect.
When talking about the song to Billboard, DJ Snake said he had to have Cardi B and Selena join in. He said, "And then I wanted more females on the record—and Spanish-speaking, you know? Two queens right here. That's what I wanted to do, and they blessed me with this greatness and dope energy. Selena and Cardi is a great combo."
Source: Read Full Article