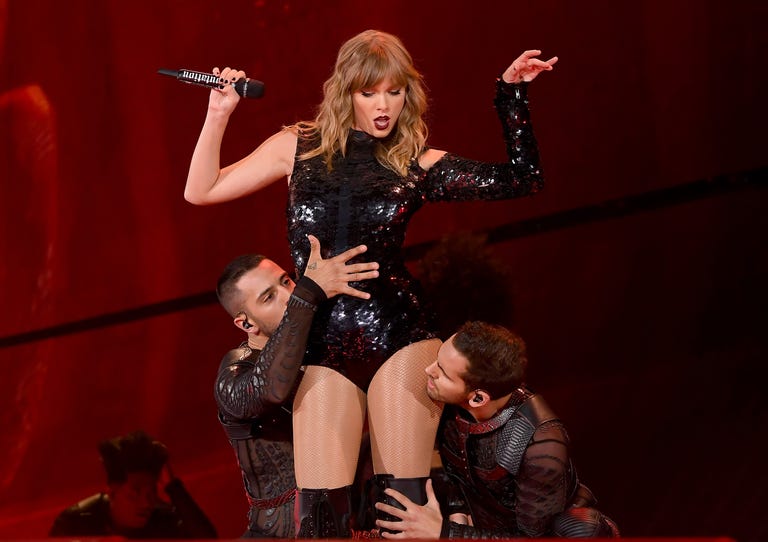 Taylor Swift has only taken her 'Reputation' tour to five cities so far, and yet she's already raked in more money than any of us can even imagine. Which is funny because the last time I visited five cities, my bank account got very mad at me.
Please make sure you are sitting down and have a glass of your fave alcohol nearby, because the money that Taylor Swift has earned in May alone (just from touring, mind you) is going to make you question all your life choices. Ready for it? Here we go: the 'Reputation' tour has already grossed $54 million.
Let's break it down. T-Swift kicked off her tour in Phoenix in early May. According to Billboard's weekly Hot Tours recap, this lil show set a new venue record in both gross and attendance. Then Taylor took her talents to San Francisco, where she sold over 100,000 tickets and earned $14 million. Casual. Taylor and her gang then hit the road to southern California, where a two-show stint yielded $16.2 million. Ha. Ha. Haaaaa.
Seattle was graced by T-Swift's presence next; there she made $8.6 million. And don't forget about Denver. The mountains! The altitude! The $7.8 million paycheck! I'd go back.
I'm no math major, but I think it's safe to say that Taylor Swift earned a *little* more than $10 million per city on average. Must be nice. Oh, and by the way, it's a six-month world tour, so she stands to make roughly $400 million in ticket sales! Hot damn.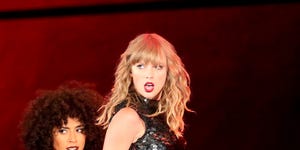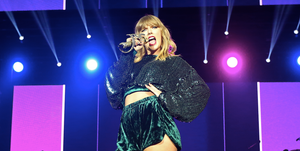 Source: Read Full Article