Even though there are still a few good hours left of Halloween, the Kardashian sisters just won the spooky holiday with a group costume that is the *very definition* of the flame emoji.
Clad in nude and white lingerie and adorned in pairs of perfect angel wings, Khloé, Kim, Kourtney, Kylie, and Kendall strutted through a Los Angeles Halloween bash looking like they just leapt off the Victoria's Secret runway.
Thank you @VictoriasSecret for sending us actual runway looks and real wings to borrow for the night!!! OMG a dream come true! Got to be a Victoria Secret Angel for the night! & Kendall got good practice lol pic.twitter.com/fkDf46eqaD
We've already seen costumes from Kylie, Kendall, and Khloé this Halloween season. So far, Kylie has dressed up as a skeleton along with Stormi *and* as a Barbie doll (oh, and a butterfly!), Khloé and baby True wore matching unicorn uniforms, and Kendall dressed up as the fembot from Austin Powers.
View this post on Instagram
my baby butterfly..
A post shared by Kylie (@kyliejenner) on
View this post on Instagram
Happy Halloween!!!! It's our first Halloween together!!!! She's too cute to spook!! (Don't judge me, I have more costumes to post lol) 🦄🐼
A post shared by Khloé (@khloekardashian) on
View this post on Instagram
should we shag now or shag later baby?
A post shared by Kendall (@kendalljenner) on
They've been busy! But safe to say that these angel wings have propelled the fam to a comfy seat in the unofficial Best Celebrity Halloween Costumes Hall of Fame—joining Adele and her court jester costume, naturally.
Special shoutout to Kylie's bedazzled nude unitard. You know, I've seen those things for sale before and I've always wondered how you'd handle the boob situation. Thank you for demo-ing how to wear it best, Ky!
Kendall, the professional model of the group, hasn't confirmed whether or not she'll be strutting down the runway for the Victoria's Secret Fashion Show this year, but this is the best way to prove she's got what it takes. Maybe this is part of her unofficial campaign to get her sisters to join her on the runway?
(P.S. You can see more pics right this way.)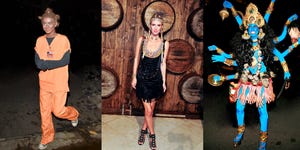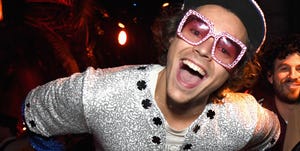 Source: Read Full Article