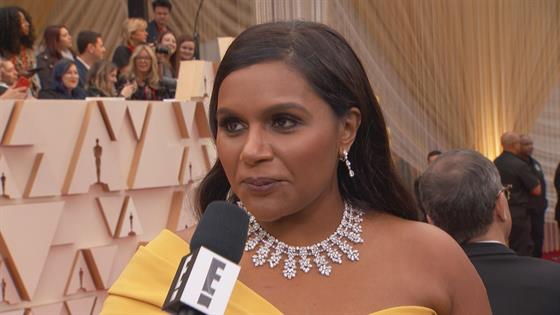 Mindy Kaling is a professional pianist! Well…maybe not yet.
On Sunday night, the Office alum took to Instagram to share a hilarious video of herself "playing" the piano. Before tickling the ivories, Kaling explained to her fans that her love of music inspired her to give the piano a try.
"You know when you love music so much that you feel like, you hear something beautiful on the piano and that you can play it, even though you don't know how to play the piano?" Kaling asked her social media followers. "That's kinda how I feel. So, you know what? I think I'm just gonna try."
That's when Kaling started to "play," closing her eyes as she moved her hands around the keys. The performance even impressed Kaling herself.
"Wow, I guess I can really play the piano," Kaling joked. "Just goes to show you, when there's a will there's a way."
Kaling captioned the post, "When you're overly confident in your piano skills."
View this post on Instagram
When you're overly confident in your piano skills
A post shared by Mindy Kaling (@mindykaling) on
As most of the world remains in isolation amid Coronavirus concerns, Kaling has been giving her followers updates on her activities. It was just days ago that the actress gave a sweet shout-out to Taylor Swift after watching her Netflix documentary, Miss Americana.
"I absolutely loved #MissAmericana, the @taylorswift13 documentary. I loved her music but now I love her (that's weird to say about someone I've never met)," Kaling tweeted. "If you make your own art, if you've ever been underestimated, if you love and worry about your mom, it's a must see!"
Source: Read Full Article