Tom Holland is super close with the Spider-Man cast. And in 2018, the British actor revealed that he would spend his first Thanksgiving with one of his co-stars.
Tom Holland has been close with the 'Spider-Man' cast for years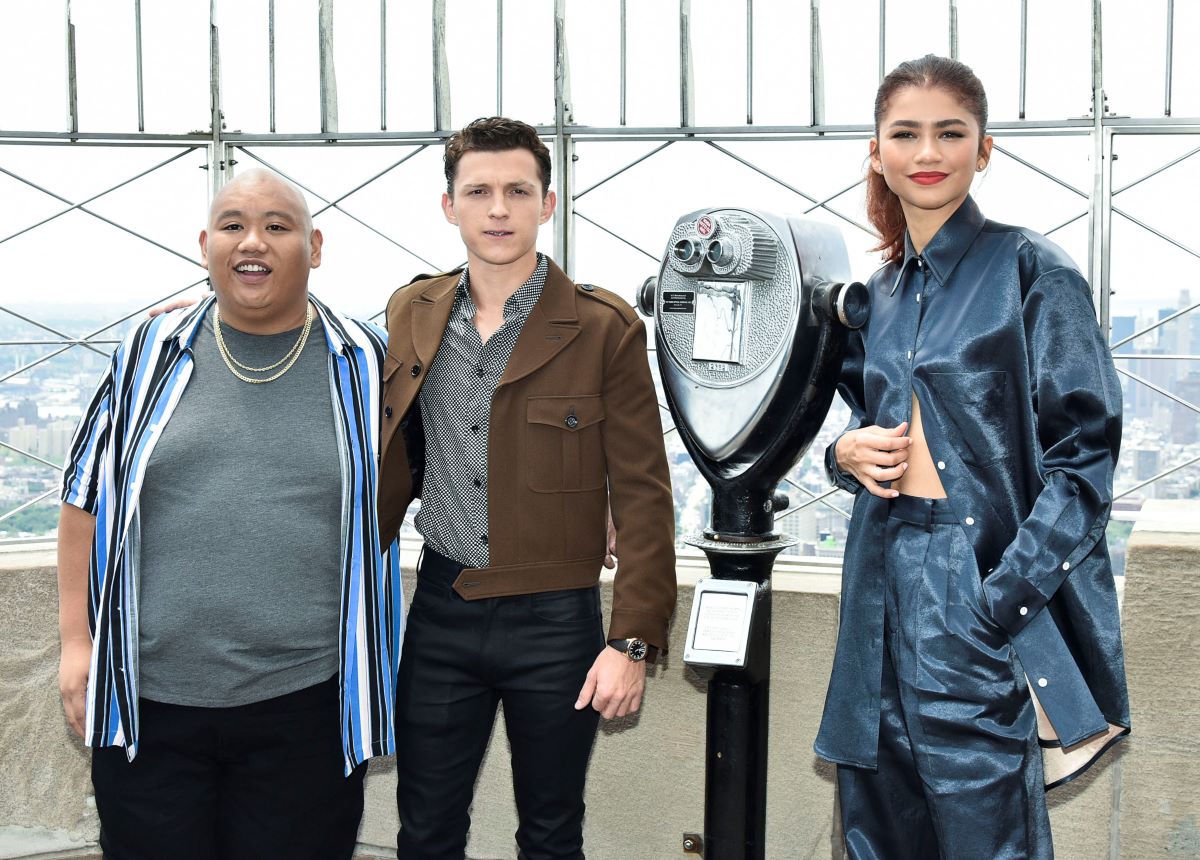 Holland is pretty candid about his affection for the Spider-Man cast. He's been working with them for years, appearing in his first movie, Spider-Man: Homecoming, in 2017. The final film of the series — Spider-Man: No Way Home — wrapped filming in March 2021 and will premiere Dec. 17, 2021.
When Holland began filming Spider-Man: No Way Home in 2020, he was thrilled with the cast and crew reunion. And when talking to Collider, he suggested that they were more like family than friends.
"Being with Jacob (Batalon) and Zendaya again, being with John Watts again, with Amy Pascal and Kevin Feige and all those guys, it's just like a family," Holland added. "We're having a great time. And we're really, really making something very special."
Tom Holland celebrated his first Thanksgiving with a co-star
Holland was born and raised in the U.K., so he didn't grow up with the Thanksgiving holiday tradition. In 2018, soon after wrapping filming on Spider-Man: Far From Home, the actor revealed that he'd be spending his first Thanksgiving dinner with a co-star.
"I'm going to a friend of mine's house who is in Spider-Man with me," Holland revealed in a chat with Joe Russo and chef Jessica Largey via AP. "He plays my school teacher. I'm going over to his for my first real official Thanksgiving dinner. We'll be here in L.A."
"Yeah, I will," he added when Russo asked him to capture the experience on video. "I'm excited. It's going to be fun."
Holland didn't reveal which co-star he was having Thanksgiving dinner with. But there could only be two possibilities. One is Martin Starr, who plays Peter Parker's academic club teacher, Roger Harrington. And the other is J.B. Smoove, who portrays the superhero's high school teacher and trip chaperone Julius Dell.
'Spider-Man: No Way Home' is his final film
After five years with the franchise, Holland will say goodbye to the role of Peter Parker with Spider-Man: No Way Home. The film is the last of his contract. And while there are no indications the studio plans on bringing him back, Holland said he'd love to return.
"So, I've always said to them if they want me back, I'll be there in a heartbeat," he told Collider. "I've loved every minute of being a part of this amazing world. It's changed my life for the better. I'm so lucky to be here. If they want me back, I'll be there. If they don't, I will walk off into the sunset, a very, very happy person. It's been an amazing journey."
Spider-Man: No Way Home hits theaters on Friday, Dec. 17, 2021. Tickets go on sale on Nov. 29.
Source: Read Full Article