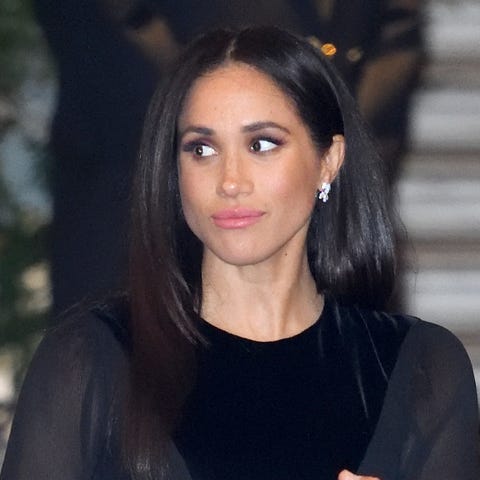 Remember a couple months ago when everyone flipped out over a clip of Meghan Markle sounding like she had a *slight* British accent? Well, the internet is back at it thanks to her appearance in ITV's new documentary Queen of the World, where she seems to be sporting a vaguely (and I mean VAGUELY) British lilt.
The Duchess of Sussex shares her secret "something blue" from her wedding day. Witness special moments spent with the Royal family through the course of a historic year.#QueenOfTheWorld. Tuesday 9.15pm @ITV. pic.twitter.com/QWKPGzny9E
Naturally, Twitter is all a flutter about the fact that her voice is kinda-maybe changing:
I feel like The duchess of Sussex(Meghan) is putting on an accent
#QueenOfTheWorld Meghan is losing her American accent
sorry Meghan Markles new accent?
#QueenOfTheWorld Ahh Meghan gotta say it world class actress to pull of the feat that she does actually think she's royalty the plumby accent is almost complete
Meghan's developed a case of Madonna's Accent Change ? #QueenOfTheWorld
Meghan's accent is gradually changing. She'll soon be full on rah hehehe. Love this woman so much!
There are even suggestions that Meghan's had voice coaching to fit in more with the royal family:
#QueenOfTheWorld Meghan has had voice coaching, she seems much softer, bit like how Kates changed too
Though some people simply aren't here for all this ACCENT DRAMA:
Our press wind me up sometimes. Reading criticism of Meghan's slight accent change.
She lives in the UK ffs, surrounded by Brits, it's going to happen, and listening to a clip, it's only subtle, give her a break ?
Not to burst everyone's bubble, but it's pretty normal to pick up a slight accent when you move countries and surround yourself by people who speak like posh royals. Give Meghan a break!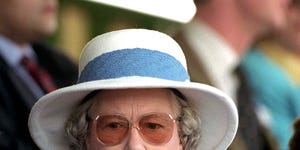 Source: Read Full Article