The first two episodes of American Horror Story: Apocalypse have definitely been shocking, but fans are still waiting for that crossover magic that Ryan Murphy promised us months ago. The most recent episode teased the arrival of the Coven witches, but we still have yet to see them or any of the Murder House ghosts in the new season. We are all still asking, when will the Coven witches appear on AHS: Apocalypse, but thankfully the show's executive producer has an update on when the magic is going to happen.
Spoiler alert: This post will discuss plot details from the first two episodes of American Horror Story: Apocalypse. The most recent episode of Apocalypse included a nod to Coven that was so clear, everyone watching was sure that the witches would appear. As Stevie Nicks' voice poured out of the radio, singing Fleetwood Mac's "Gold Dust Woman," it felt like the perfect time to finally bring in the witches. Nicks is part of the coven, after all, and she is confirmed to reprise her witchy role at some point this season. But none of the witches wound up appearing.
AHS executive producer Tim Minear is assuring fans that the Coven is coming, though. He told The Wrap that the crossover with Murder House and Coven is nearly here, and it is not going to disappoint us:
This statement should definitely excite fans, since it might even be confirmation of the fan theory that this week's third episode will be the one to finally bring in the Coven witches and Murder House ghosts. The reason fans think this comes from the episode teaser, in which Sarah Paulson's character Wilhemina Venable states that it is Halloween.
As all American Horror Story fans remember, Halloween is a massive deal for the ghosts of Murder House, since it is the only night of the year when they can freely roam the world instead of staying trapped in the house. It sure sounds like the perfect day for the Harmon family and Tate Langdon to pop by Outpost 3, doesn't it?
And the new episode teaser also has fans excited for the arrival of Coven's witches. About 12 seconds into the teaser clip, you can see a quick shot of three cloaked figures walking through the smoke. Since the season's first trailer showed Cordelia Goode, Myrtle Snow, and Madison Montgomery making their way through a similar fog, it definitely looks like those are the three witches we see here.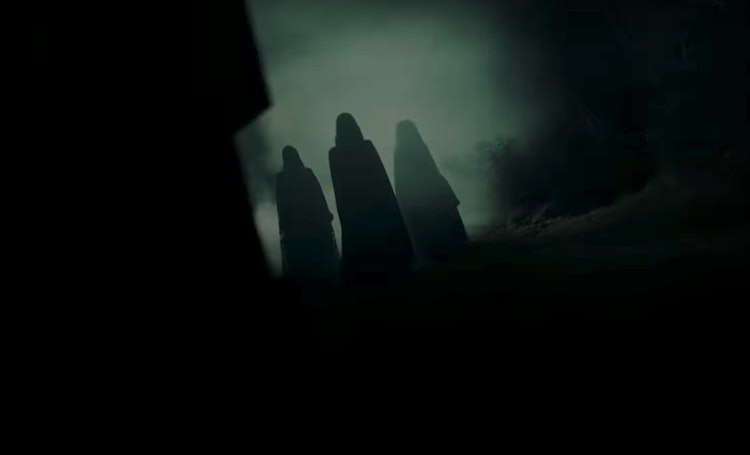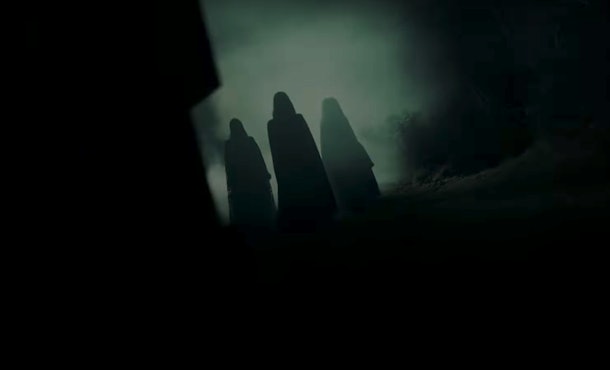 However, we have also seen the witches teased in other episode teasers, and they still have not shown up. But maybe Halloween will finally be the thing to draw out the coven. We will see if the crossover magic actually happens or not on this week's new episode of American Horror Story: Apocalypse, which is entitled "Forbidden Fruit" and will air on FX on Wednesday, Sept. 26 at 10 p.m. ET.
Source: Read Full Article