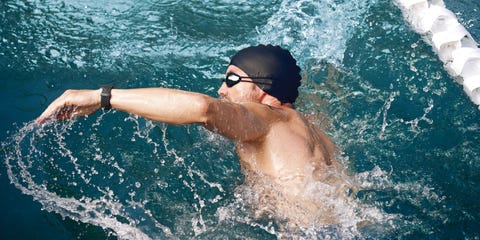 Behind every fit man is drive, passion and — more than likely, these days — a reliable fitness tracker. No matter your interests and experience level, a fitness tracker can help you maximize your workouts and recovery, helping you to achieve your goals in record time.
That all stops when your exercise gets a little wet. Thankfully, if you opt for a hearty, waterproof tracker, you'll be able to keep up with your vitals whether you're headed for the ocean, basketball court, or even the shower after you're through. Check out these eight standout options that fit just about every need and budget.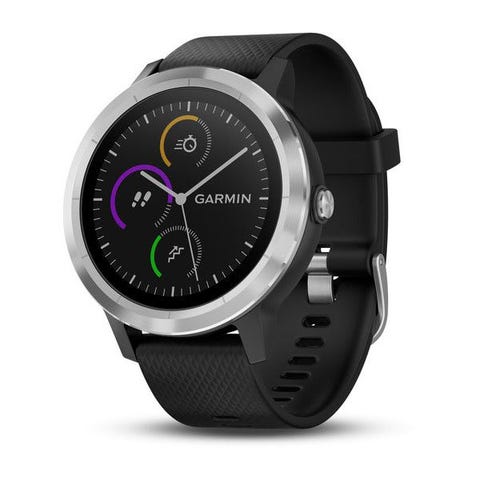 Garmin
$269.99
Order Now
This durable, swim-friendly watch includes more than 15 sports apps, which make tracking your runs, golf games, and SUP sessions a breeze. Create and download custom workouts, and let the watch track your reps, sets and rest for you.
The watch will even keep tabs on your fitness and stress levels when you're not exercising. The vívoactive 3 also includes Garmin Pay, a handy feature that lets you pay for your post-workout smoothie without needing to carry your wallet in your shorts.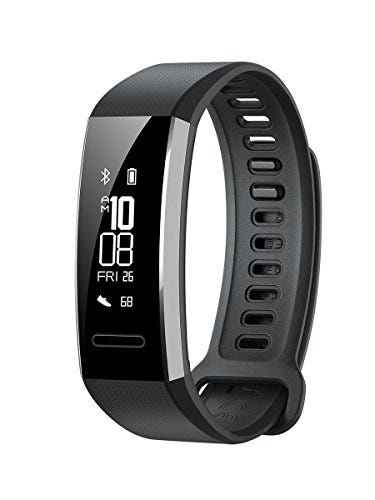 $69.99

$52.88 (24% off)
Order Now
While not flashy, the HUWAEI Band 2 Pro doesn't lack in features. It includes sleep monitoring, GPS-enabled speed and distance tracking, guided breathing instruction, and a running feature that offers custom workouts designed to increase stamina. All that, plus an estimated 21-day battery and no clunky wristband.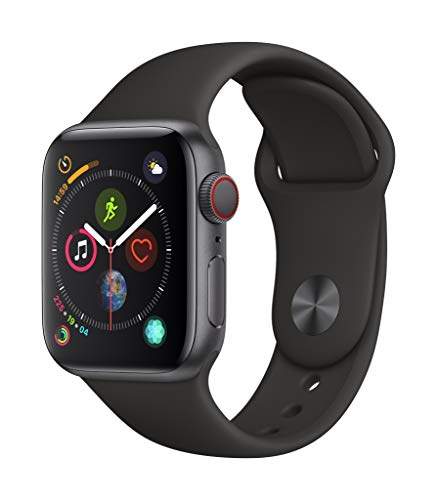 $499.00
Order Now
The latest in the Apple Watch is packed with features to impress any fitness lover. Depending on the workout, the Apple Watch can sense when you're moving and prompt you to launch the Workout app. Once activated, the app displays up to five metrics at once, making it easy to track while you train.
Plus, wearers can easily connect with third-party apps like Nike Training Club and surfing companion Dawn Patrol. The one drawback: the hefty price tag. Starting at $399 for GPS-only, $499 for GPS and cellular service.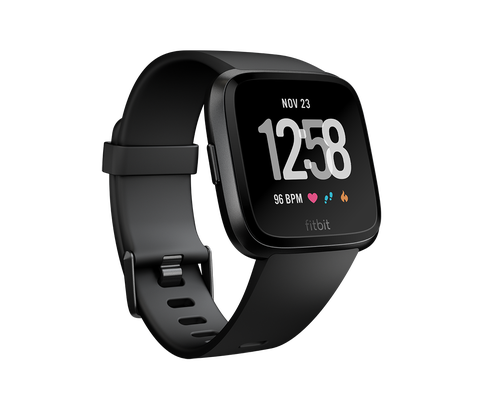 $199.95
Order Now
From swimming laps to strength training, the Versa allows you to track specific stats for a variety of activities. You'll also have access to personalized, on-screen workouts right on your wrist.
Headed outdoors? The built-in GPS will track your pace and distance. This watch also covers non-exercise essentials, like sleep insights and guided breathing sessions to calm you down.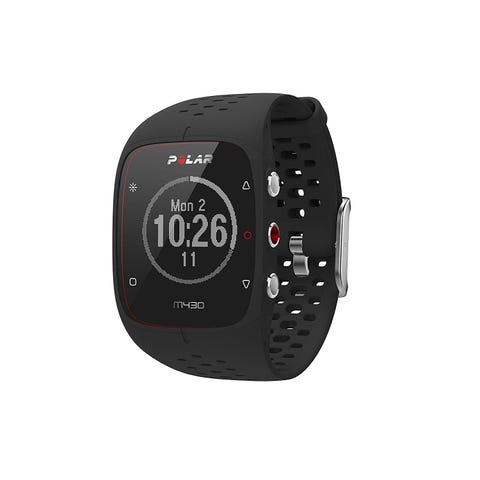 Amazon
SHOP NOW
The Polar M430 is the watch for runners. This watch not only helps you train smarter — thanks to adaptive training plans and real-time feedback — but it also helps you recover smarter. The device shows you how your training is affecting your body so you can adjust accordingly, and tells you how much recovery time you'll need before your next training session.
Need some motivation? The M430 explains exactly what kinds of benefits you just gained from your training run.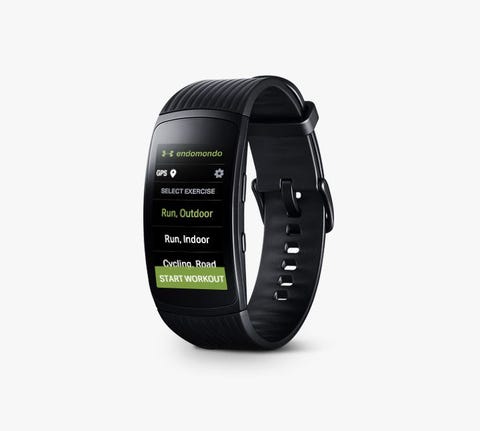 Samsung
$158.00
SHOP NOW
This swim-lover's watch is water-resistant up to 50 meters, so you can swim laps or tread open water with ease. The Speedo On app, which was developed just for the Gear Fit2 Pro, tracks your swim stats and presents them in an easy-to-digest format. Or, track a wide variety of other activities, including tennis, basketball, running and more.
You can even sync to Under Armour apps like MapMyRun and MyFitnessPal to track mileage and nutrition. Fuel your workouts with music straight from your wrist, thanks to the Spotify app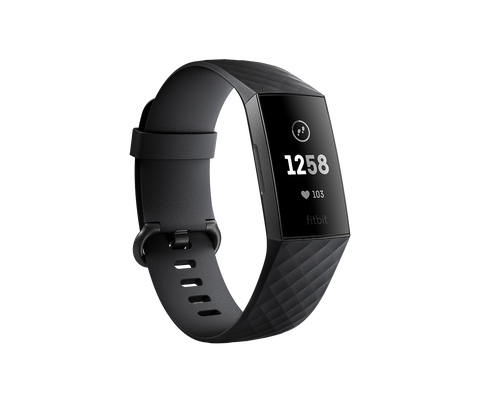 $149.95
SHOP NOW
Fitbit's most popular tracker is now waterproof. The Charge 3 has been updated to be slimmer, sleeker, and more powerful.
Track your heart rate and sleep with the continuous monitor, and kickstart your workouts with automatic tracking recognition for activities like swims, runs, and more. Don't worry about running out of power — the battery lasts for over a week.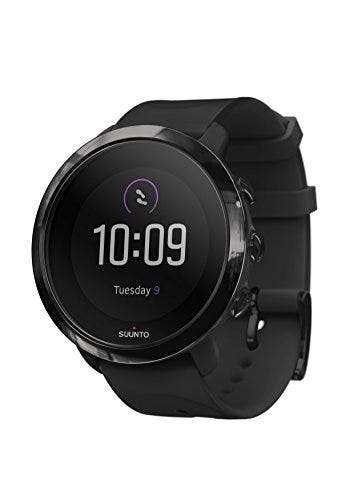 $229.00
SHOP NOW
Get your adventure on with this outdoorsman's answer to fitness watches. The rugged smartwatch is designed for open water swims, with a connected-GPS to track your workout in the world.
For less bold exercisers, there are still a ton of worthwhile features, like adaptive training guidance to coach you through your workouts and a stress and recovery feature to help gauge your mood.
Source: Read Full Article