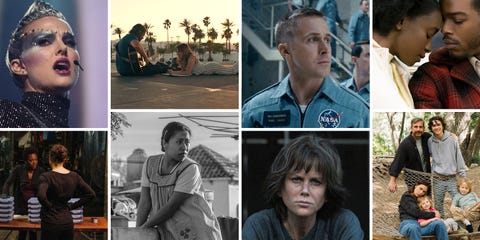 The glitz, the glam, the Gaga: fall's movie lineup is brimming with inclusive fare, female-centric offerings, and, of course, the starriest stars. Herewith, a few films to move to the top of your screening schedule.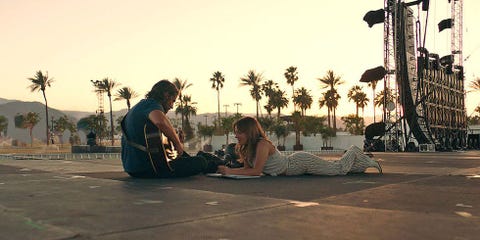 We may see Lady Gaga at the Oscars again, but this time to accept an award. She shines in the role made famous by Judy Garland, as Bradley Cooper co-stars and directs this enduring musical about love, fame, and failure.
In theaters October 5. Get tickets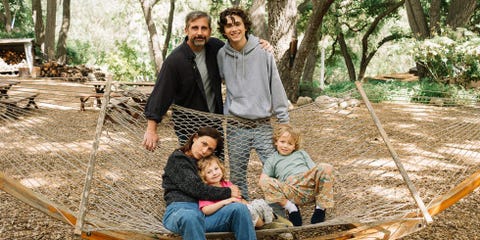 In this highly-anticipated tearjerker, Steve Carell and Timothee Chalamet star as father and son David and Nic Sheff, whose stories of coping with addiction were first shared in their best-selling pair of memoirs (Beautiful Boy: A Father's Journey Through His Son's Addiction and Tweak: Growing Up on Methamphetamines).
In theaters October 12. Get tickets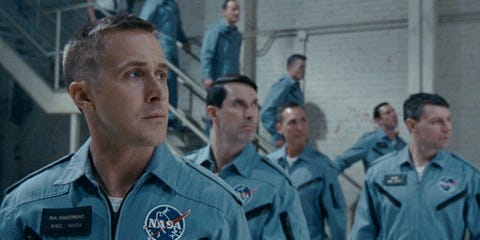 Nothing like premature political outcry to stir up curiosity in a film. Not that this historical feat about the initial moonwalker needed help anyway: Ryan Gosling, Claire Foy, and Oscar-winning director Damien Chazelle come together for a can't-miss Neil Armstrong biopic dedicated wholly to one man's emotional lunar journey.
In theaters October 12. Get tickets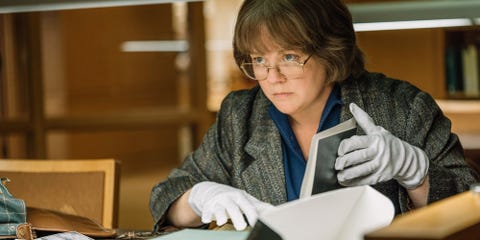 In another literary parlor trick, Melissa McCarthy deals in deception as Lee Israel, the bestselling biographer who forged and embellished letters written by prominent writers and lived to write about it. Marielle Heller, whose Diary of a Teenage Girl is essential viewing, takes on the film adaptation of Israel's memoir.
In theaters October 19. Get tickets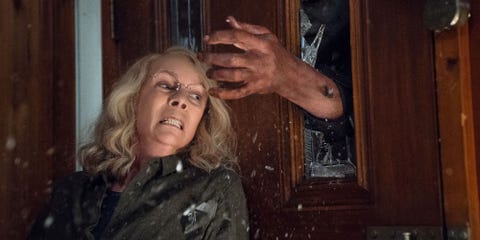 Michael Myers has been burned, stabbed, shot, beaten, decapitated, and yet he still has energy for terrorizing his kid sister. This reboot, which marks the "final confrontation" of Mike and Laurie (Jamie Lee Curtis), comes courtesy of David Gordon Green and Danny McBride, and features an updated score by the original's John Carpenter. Sign us up.
In theaters October 19. Get tickets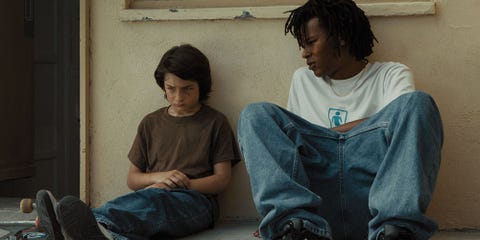 The free-wheeling teens in Skate Kitchen. Bing Liu and his skate crew in Liu's very personal Minding the Gap. And, now, Stevie and his band of Los Angeles buddies who use their boards to escape the harsh realities of race, class, and home life in Jonah Hill's directorial debut, Mid90s.
In theaters October 19. Get tickets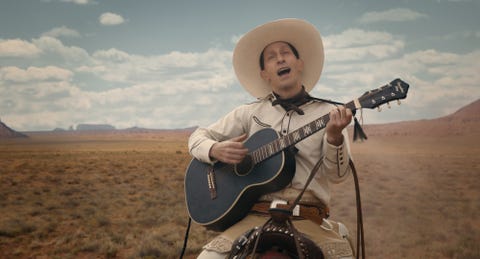 If you don't snag tickets to see the Coen brothers latest, don't get too down about it—it'll be available on Netflix come November. You'll find yourself on a date with Tim Blake Nelson, Liam Neeson, and Zoe Kazan for six tales that giddyap around a dude named Buster Scruggs.
On Netflix November 16.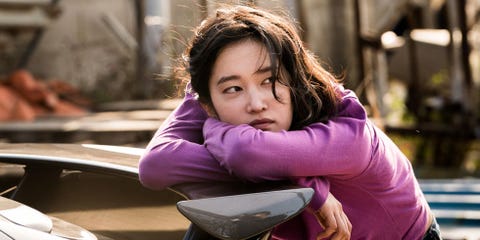 A huge success at Cannes, Chang-dong Lee's searing film about a love triangle that goes up in smoke makes its way over the pond, first at TIFF, then in American theaters in October. The gist: two guys, one girl, a cat who may or may not be real, and enough ambiguity to ignite a firestorm.
In theaters October 26. Get tickets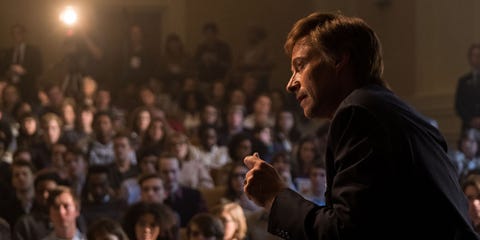 Jason Reitman's been busy. After releasing maternal fantasy Tully around Mother's Day, he's primed for another timely release with this political biopic starring Hugh Jackman as Vera Farmiga: he, Senator Gary Hart, whose love affair derailed his presidential run in 1988; and her, his wife.
In theaters November 7. Get tickets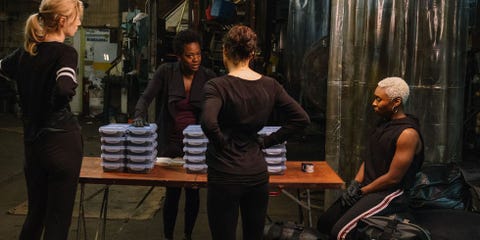 The name Steve McQueen isn't exactly associated with the lightest of cinematic fare: Hunger, 12 Years a Slave, Shame. McQueen is a statement filmmaker, and we hope his latest, a scorned-women thriller with a monster cast (Viola Davis, Cynthia Erivo, Michelle Rodriguez) and scripted by Gone Girl writer Gillian Flynn, is another provocative lightning rod.
In theaters November 16. Get tickets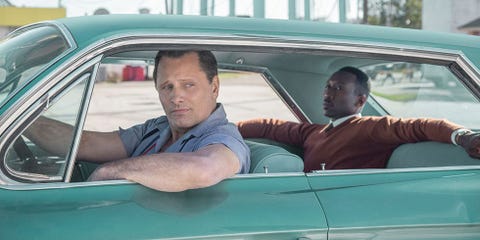 Viggo Mortensen is driving Mister Shirley in this 1960s period drama set in the South. Mister Shirley is Mahershala Ali, a classical pianist on a road trip through the Deep South with an Italian-American bouncer (Mortensen) as his chauffeur. Even more interesting? It's directed by one half of the Farrelly brothers' comedy troop, Peter Farrelly.
In theaters November 21. Get tickets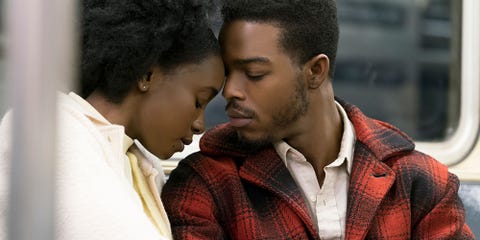 What does director Barry Jenkins do after winning an Oscar for Moonlight? Raises the stakes with another affecting drama that challenges societal norms, this one starring Selma's Stephan James as a man falsely accused of rape and newcomer KiKi Layne as his newly-pregnant fiancée. Buy the book
In theaters November 30. Get tickets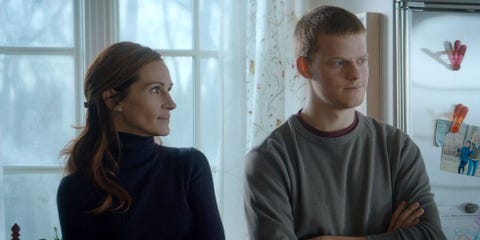 Julia Roberts plays a mother grappling to keep her family together over the course of Christmas Eve in an emotionally-charged drama from Oscar nominee Peter Hedges (About a Boy).
In theaters December 7. Get tickets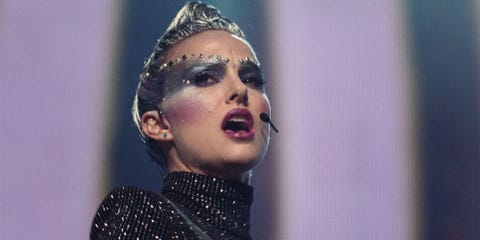 Indie actor Brady Corbet (Funny Games, Simon Killer, Martha Marcy May Marlene) goes behind the camera to direct a musical drama about one woman's rise from national tragedy to pop superstardom. Natalie Portman is that pop star, and her visionary costumes are like Black Swan meets Bowie.
In theaters December 7. Get tickets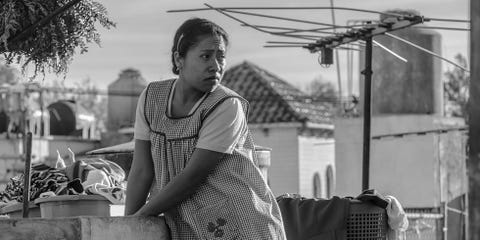 Critics and Alfonso Cuarón himself agree that Roma, a personal homage to the women who raised him in middle-class Roma, Mexico City, is the Gravity director's "most essential film" of his career.
In theaters and Netflix December 14.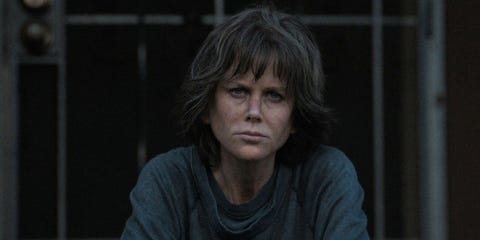 Karyn Kusama has quickly become one of those directors to watch. After Jennifer's Body, The Invitation, and her brilliant contributions to the small screen (Masters of Sex, Billions, Halt and Catch Fire), we can't wait to see what her crime drama, starring Nicole Kidman as an LA police officer with a lot of demons, has in store.
In theaters December 25.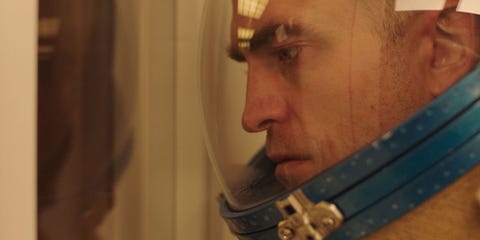 French filmmaker Claire Denis turns to science fiction for her initial English-language film, which follows Robert Pattinson, Mia Goth, and Juliette Binoche on an energy-finding mission to a black hole. It's outer space, so you can expect weird things to go down: Sex, lies, and signature Denis oddities should all be on offer.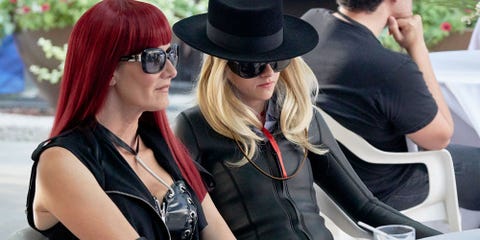 The literary hoax about that time 40-year-old Laura Albert invented a boy named J. T. LeRoy who wrote tales of horrid abuse is getting the big-screen treatment. Savannah Knoop, Albert's sister-in-law who embodied the alter ego in public, has signed over rights to her memoir Girl Boy Girl to director Justin Kelly. Laura Dern and Kristen Stewart star—let the outrageousness unfold. Buy the Book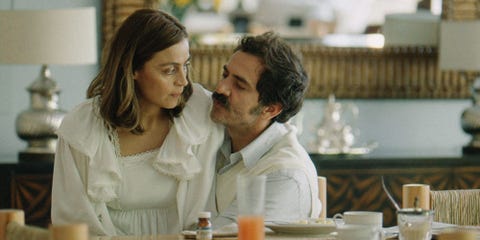 Ask for costume and design and you shall receive with Alejandra Marquez Abella's visual feast juxtaposed against the backdrop of Mexico's economic crash of 1982. Her story chronicles the effects of the debt crisis on the country's bourgeoisie, specifically a socialite who's sensing impending doom: being broke and basic.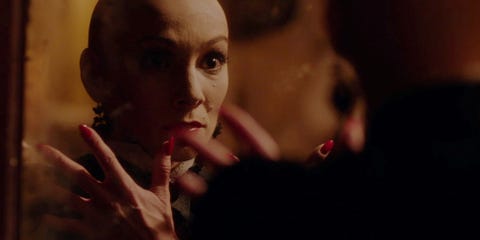 Annabelle is to The Conjuring what an evil red dress is to In Fabric. We have Peter Strickland, director of creep fests like Berberian Sound Studio and The Duke of Burgundy, to thank for this supernatural thriller about a curse that's passed from person to person. Be warned: This is no sisterhood of the traveling dress.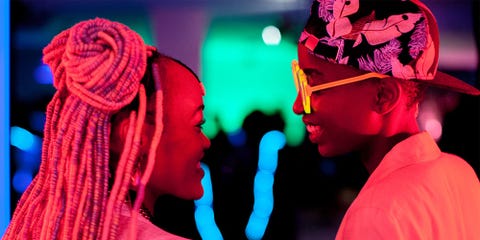 Wanuri Kahiu's defiant film is intriguing on so many levels. A tale about the blooming love between two young women in Nairobi, the movie is banned in its home country of Kenya, was the first Kenyan film to premiere at Cannes, and is the first Kenyan film to explore homosexual desire. Plus, it's only 82 minutes.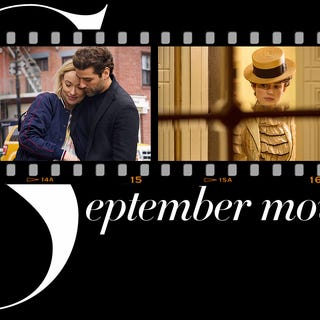 Source: Read Full Article